Lexington is the perfect place to get out and have some fun. With our wide-open spaces, outdoor activities and patio-dining there are plenty of ways for you and your friends to get a true Lexington experience. 
Here are a few of the highlights. If you have questions, or need a little more guidance, the Lexington Visitor Center, located downtown in the historic courthouse, is here to help. Stop by and grab some of our materials and we'll be happy to point you in the right direction. 
Get Outside

Climbing and Hiking at Red River Gorge
---
Few places are as beautiful as Central Kentucky. In fact, one of the best ways to experience all that beauty is to just get in the car and drive in any direction. But if you're looking to get out and explore, a hike at Raven Run Nature Sanctuary is a great place to start. For a more relaxed walk in the park, check out the Arboretum State Botanical Garden, near Kroger Field. But let's say you want to kick it up a notch. The world-famous Red River Gorge and its endless hiking trails, breathtaking vistas and legendary climbing routes are less than an hour away. 
Maybe you're more of a water enthusiast. If so, check out Canoe Kentucky. They'll hook you up with a kayak or a canoe and send you floating down the Elkhorn River. And for the adrenaline seekers, there's always the world-class ziplining canopy tour at Boone Creek Outdoors, just a stone's throw away from campus. 
Eat Up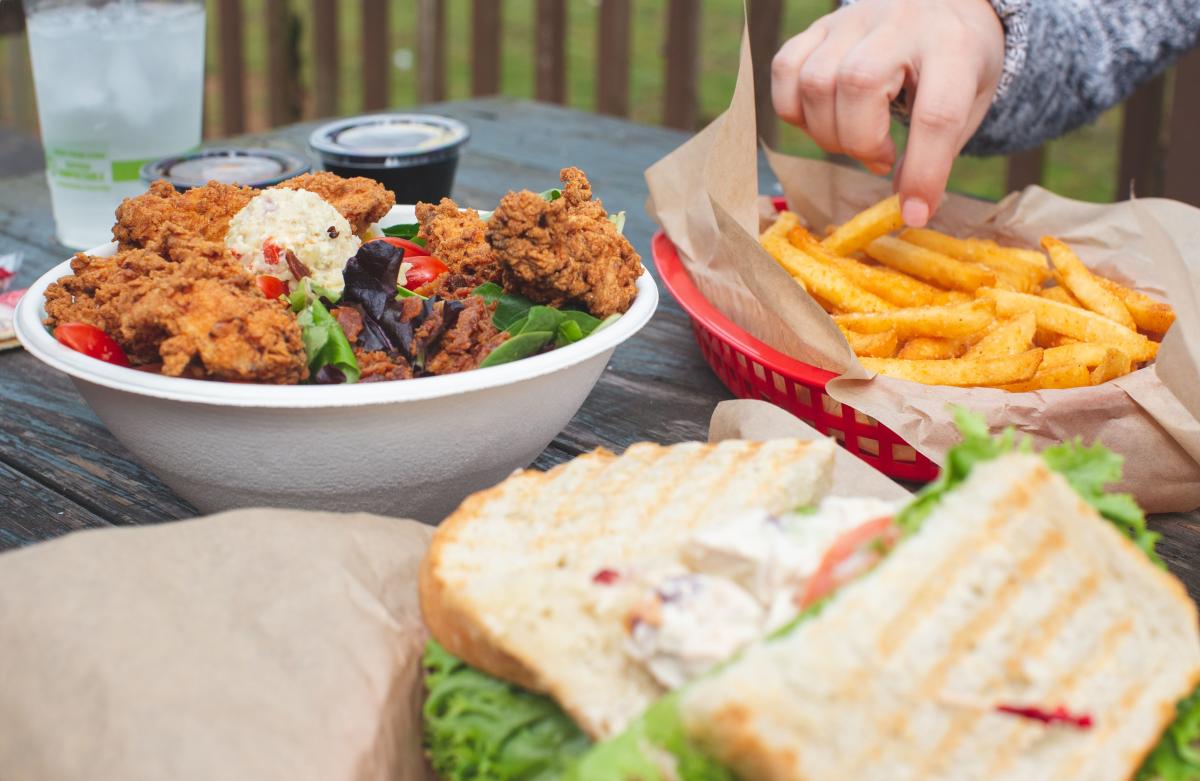 Patio Seating at Wallace Station
---
UK has some of the best campus dining options anywhere. But when you're craving something a little different, or just want to explore some of the good eats Lexington has to offer, here are a few of our favorite places with patio seating or curbside pickup. 
Let's start with breakfast or brunch. You can't go wrong with Doodles on North Limestone (try the biscuits and gravy) or DV8 Kitchen for fresh baked goods with all-natural ingredients. Head to The 90 for lunch and try food from Athenian Grill, Smashing Tomato, Taste of India, Zen Wok, Woke Vegan Junk Food or Nathan's Taqueria to name a few. For a casual dinner, mix it up with a little Latin-inspired cuisine from Corto Lima on W. Short Street or enjoy a pizza from Pearl's with unique and delicious toppings. If you want to get away from downtown, you can take a nice drive out to Wallace Station for some home cooked, picnic-table goodness. 
If you feel like getting fancy, Lockbox at 21c is a great spot for some finer dining that won't break the bank—it also has a free contemporary art museum for you to explore! You can also try Epping's on Eastside, an inventive, scratch-kitchen restaurant in Lexington's Warehouse Block.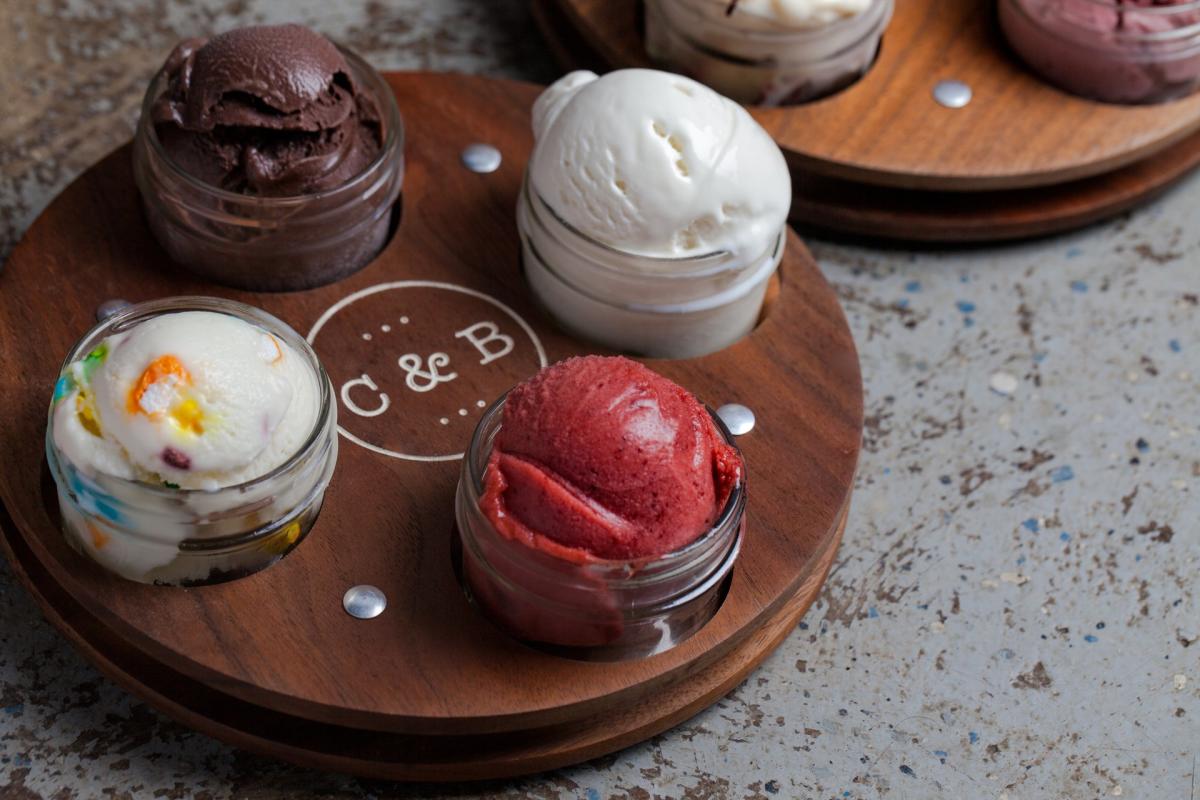 Crank & Boom Handcrafted Ice Cream
---
Room for dessert? Order from Crank & Boom Craft Ice Cream for some of the best craft ice cream you've ever had, or try Bobi Cones, Crank & Boom's newest ice cream shop with delicious soft-serve, sundaes, and unique cones. Be sure to try their whimsical and tasty Taiyaki Fish Cone!
Have Some Fun 
Grab some friends and let loose. If you've never visited a horse farm, there's no time like the present. Horse Country Tours will help you plan an equine outing you won't soon forget. Meet a Kentucky Derby winner, feed carrots to foals, and see the iconic bluegrass pastureland that makes this place the Horse Capital of the World.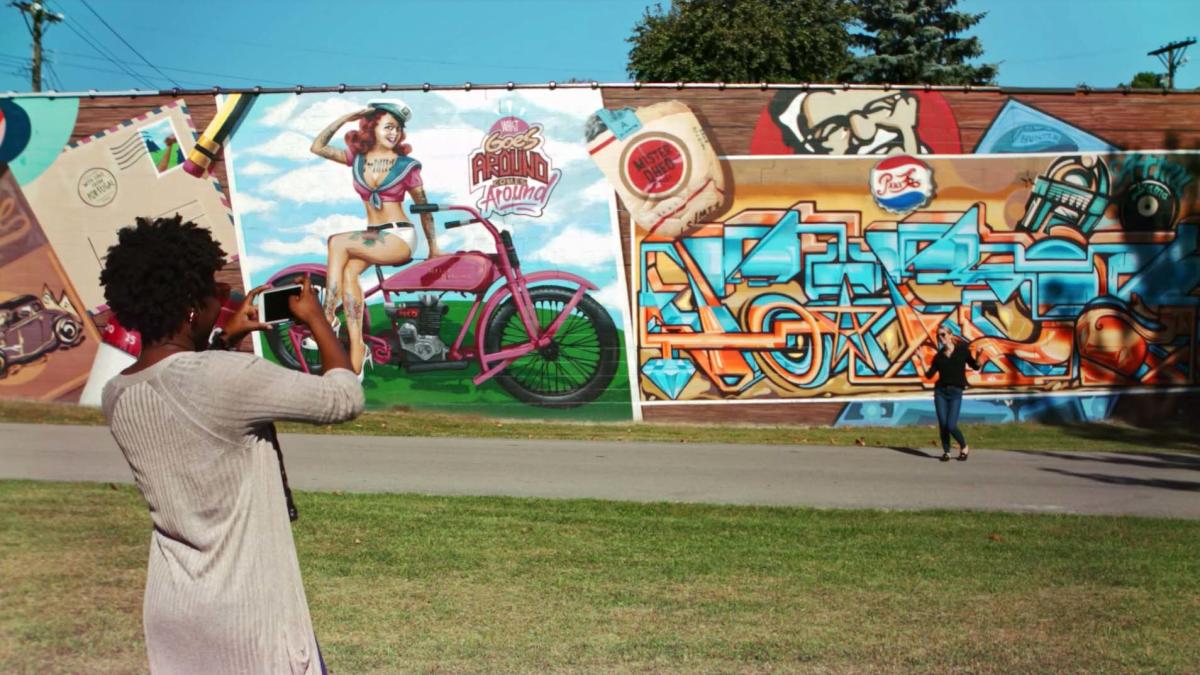 The Lexington Mural Challenge
---
If exploring the city is more your speed, Lexington's Mural Challenge might just be right up your alley. Fun fact: Lexington is home to more than 50 original murals. They can be found sprinkled all over the city. Go hunt them down and snap some pics…your Instagram followers will love it. 
Once the sun starts to set, check out some live music at The Burl, located in the historic Distillery District. They've gone above and beyond to keep this town groovin' with an outdoor stage and plenty of tabletop seating.
Do a Little Shopping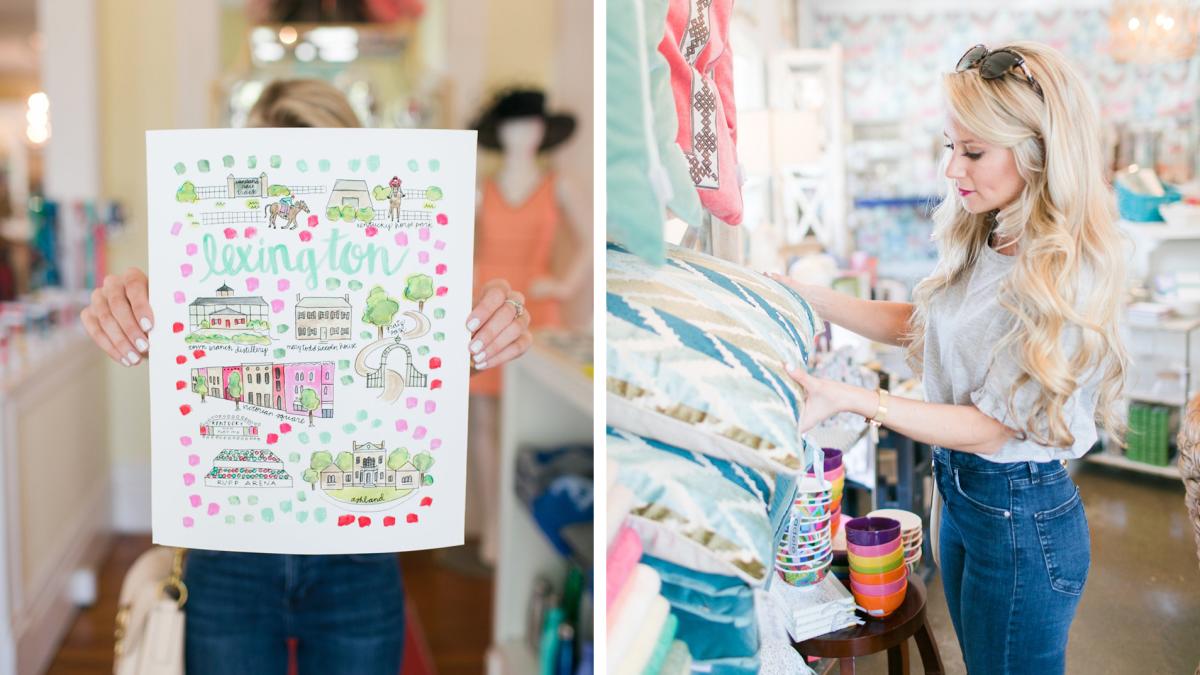 Shopping at Adelé
---
Nothing stressful exam weeks like a little retail therapy. Lexington is home to dozens of boutiques, like the ones found in the Chevy Chase and Woodland Avenue neighborhoods. Add a few pieces to your fall wardrobe from shops like Calypso, Black Market, Serendipity, Peplum, James C Boutique, and As You Go Boutique. For gift shop items, check out Adelé, Peggy's or Keeneland Mercantile. Find some original art for your dorm room or apartment from High on Art and Coffee. Or bring home something green and potted from Forage. 
For bigger brands, however, a trip to The Summit at Fritz Farm is all you need. Shop retailers like Warby Parker, Anthropologie, Free People, Pottery Barn and plenty more. It's also a great place to grab a bite on a patio, get your tech fix at Apple or pick up a few groceries from Whole Foods.