Open Monday through Friday 10:00 a.m. to 4:00 p.m.; Saturdays 10:00 a.m. to 4:00 p.m. (859) 233-7299 or (800) 845-3959

Friendly Visitor Information Specialists are standing by at our Visitors Center with advice on things to see and do in Lexington and the Bluegrass Region. Pick up useful brochures and maps and browse our materials. Learn fun facts about the Bluegrass Region on our interactive screens, create and send a digital postcard, and get your picture taken with a life-sized blue horse.

Park on Upper Street beside the courthouse. Two thirty-minute metered spots marked for visitors, with other street parking and pay lots nearby.  The Victorian Square parking garage (enter from Short Street) is another good option. Three-hour validation tickets are available for this garage; just ask a Visitor Information Specialist.

Lexington's Historic Courthouse Square is located in the center of downtown, almost directly across from the city's tallest building: Big Blue.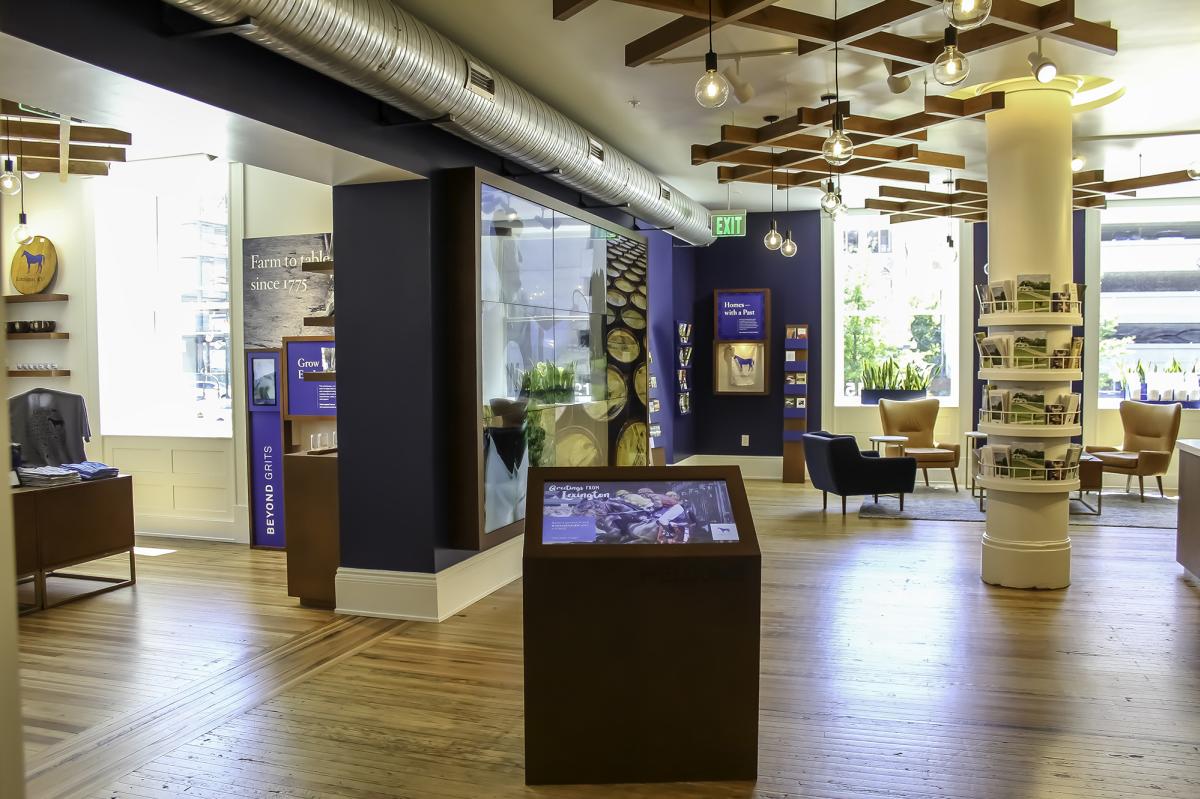 The VisitLEX administrative offices and sales force is now located at  215 West Main Street, Suite 150. Both the Administrative offices and the Visitors Center are located at the historic Courthouse.

VisitLEX is a proud participant in Lexington's Green Check program.