Welcome to Lexington!
---
We love it here. We think you will too.
Your Intro to Lexington, Kentucky
Getting Here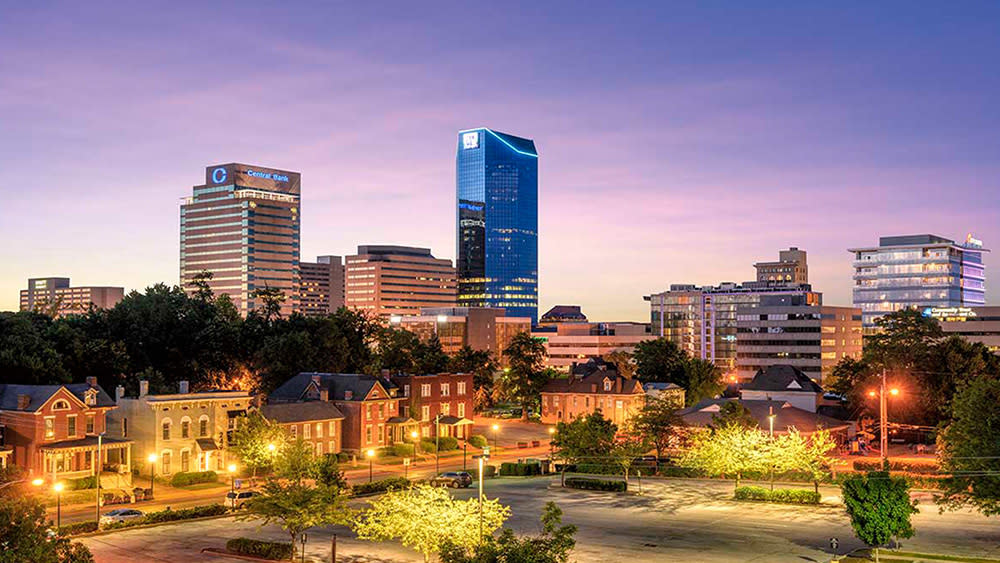 Within a day's drive of two-thirds of the population of the United States, Lexington is strategically located at the intersection of interstates 64 and 75 in Fayette County, Kentucky. (See map.) Lexington is accessible by air with non-stop flights to 17 destinations and connecting service to hundreds of destinations worldwide. Nestled among world-famous Thoroughbred horse farms, Blue Grass Airport (LEX) welcomes travelers with one of the most beautiful air approaches in the nation.
Getting Around
The city is set up like a wheel with spokes, with main arterial roads running from downtown out into horse country. Major car rental companies have desks at the airport and branches around town. Public bus service is provided by LexTran. Visitors also have access to taxi companies, Uber and Lyft. If you don't have a car, a great way to see horse country is with a van tour company. Click here for more about transportation options.
See this link for a street map of the central downtown district in PDF format.
Visitor Information
While in the Horse Capital of the World, stop by our downtown Visitors Center, 215 West Main Street, in Lexington's historic former County Courthouse. We are open Monday through Friday from 10:00 a.m. to 4:00 p.m., and Saturdays from 10 a.m. to 4 p.m. and closed on Sundays. This is a great place to get to know Lexington—you can speak with a Visitor Information Specialist, browse informative brochures and maps, learn about the Bluegrass Region on interactive screens, send a digital postcard, and sniff some bourbon.
International Visitors
Do you need a visa? Thirty-six countries participate in the Visa Waiver Program (VWP), but citizens of those countries must receive approval for travel via the Electronic System for Travel Authorization (ESTA) prior to travel to the United States. This link provides detailed information about ESTA. If you are a citizen of a country that does not participate in the Visa Waiver Program, you will need a visa. Click here for detailed information about obtaining a visa provided by the U.S. Department of State.
A Brief History of Lexington
When European settlers arrived on the scene, the Bluegrass region was in use as a hunting ground by numerous Native American tribes. Daniel Boone was one of the first Anglo-Saxons to explore the area. He helped establish Kentucky's first forts in Harrodsburg and Boonesborough.
Lexington was founded in 1775, seventeen years before Kentucky became a state. William McConnell and a group of frontier explorers were camped at a natural spring when word came from nearby Fort Boonesborough that the first battle of the American Revolution had been fought in Lexington, Massachusetts. In honor of the battle, the group named their site Lexington—and the name stuck. By 1820, this was one of the largest and wealthiest towns west of the Allegheny Mountains. So cultured was its lifestyle that our city soon gained the nickname "the Athens of the West."
Check out the Lexington History Timeline. 
Geography
Fayette County consists of 283 square miles of gently rolling plateau in the center of the inner Bluegrass Region. The area is noted for its beauty, fertile soil, excellent pastureland, and horse and stock farms. Poa Pratensis (bluegrass) thrives on the limestone beneath the soil's surface, playing a major role in the area's scenic beauty and in the development of champion horses. Numerous small creeks rise and flow into the Kentucky River.
Population
The U.S. Census estimate for Lexington-Fayette County is 321,951 (2018). The estimated population of the metropolitan statistical area (MSA), which is comprised of Bourbon, Clark, Fayette, Jessamine, Madison, Scott, and Woodford counties, is 512,650 (2017).
Places of Worship
There are over 230 churches and synagogues in Lexington, representing 38 denominations as well as mosques and a Hindu temple. Call the Lexington Visitors Center if you'd like to locate a specific house of worship.
Read our Religious History in Lexington Guide for more information. 
Liquor Laws 
Minimum drinking age is 21. Alcoholic beverages may be sold in licensed bars and restaurants from 6 a.m. to 2:30 a.m. Monday through Saturday and from 11 a.m. Sunday to 2:30 a.m. Monday. Package stores may open from 7 a.m. to 2:30 a.m. Monday through Saturday and 1 p.m. to 9 p.m. on Sunday. Smoking is not allowed inside public buildings, including restaurants.
Time Zone
November to March: Eastern Standard Time 
March to November: Eastern Daylight Savings Time
Climate/Seasonal Planning
The mean average temperature in Lexington is 54.9 degrees Fahrenheit. Annual precipitation is 45.68 inches. Lexington and the Bluegrass Region have four distinct seasons that include cool plateau breezes, moderate nights in the summer, and no prolonged periods of heat, cold, rain, wind, or snow.
Average minimum and maximum temperatures:
Spring: 34-74 degrees F
Summer: 61-86 degrees F
Fall: 36-79 degrees F
Winter: 23-54 degrees F
Safety
Lexington's crime consistently ranks below the national average. In addition to foot and car patrols, the Lexington-Fayette Urban County Police Department operates two highly visible units that have proven to be effective crime deterrents. The Lexington Mounted Police Unit and Mountain Bike Unit patrol the downtown area on horseback and bicycles to help assure community safety.
Media
Newspaper
The Lexington Herald-Leader is our daily morning newspaper.
Commercial television stations:
WLEX-TV (Channel 18-NBC affiliate) (859) 259-1818
WKYT-TV (Channel 27-CBS affiliate) (859) 299-0411
WTVQ-TV (Channel 36-ABC affiliate) (859) 294-3636
WDKY-TV (Channel 56-FOX affiliate) (859) 269-5656
Public television (PBS affiliate):
KET (Channel 46-Kentucky Educational Television) (859)258-7000
Local Radio
El Pulso 95.7FM (859) 721-5688
WLAP AM 630 (859) 422-1000
WUKY FM 91.3 (859) 257-3221
WVLK  AM 590 (859) 253-5900
WLXU 93.9FM (859) 721-5688
Corporations/Industry in Lexington
Traditional products of the area include horses, bourbon, tobacco and handcrafts, but an increasing diversity of products and services contributes to a healthy economy. Major employers in the Lexington area include: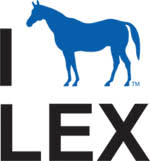 University of Kentucky
Toyota Motor Manufacturing
Amazon.com
Conduent
Lexmark International Inc.
Lockheed Martin
UPS
Link-Belt Construction
Valvoline
Galls LLC
Big Ass Fans
Tempur Sealy International
The National Association of State Auditors, Comptrollers and Treasurers of State Governments, the National Tour Association and the Association of Retail Travel Agents are national organizations that are headquartered in Lexington. Also, The National Horse Center at the Kentucky Horse Park is the national headquarters for more than 30 equine associations.
Universities/Colleges in Lexington and the Region 
Asbury University 
Asbury Theological Seminary 
Berea College
Bluegrass Community and Technical College 
Centre College 
Eastern Kentucky University 
Georgetown College 
Kentucky State University 
Lexington Theological Seminary 
National College of Business and Technology 
Midway College 
Spencerian College 
Sullivan University 
Transylvania University 
University of Kentucky
Sales and Hotel Taxes 
Kentucky state sales tax is 6%. Groceries are exempt. There is a hotel tax of 8.5% and a state fee of 1%, bringing the total tax on hotel rooms to 16.07%.
Lexington is Known For...