We Have Everything Your Meeting Needs...And Then Some!
---
Our easy-to-get-to location, first-class facilities and unique attractions make Lexington an appealing destination for conventions and meetings of all sizes and types. Our friendly convention sales staff is here to help you with site visits, bid presentations, lead distribution and proposal collection--and once you've selected Lexington, our award-winning Convention Sales Staff is here to make your event successful.
Getting Here is Easy
No matter how you get here, we're easy to access. Lexington is located within a day's drive of two-thirds of the U.S. population. And if you're flying, Blue Grass Airport is just 10 minutes from downtown, and offers 15 direct flights into Lexington. The Northern Kentucky/Cincinnati International Airport, and the Louisville International Airport – are each a little over an hour away. 
Convention Facilities are Convenient and Affordable
We have so many places to meet here in Lexington, no matter the number of attendees. Upon completion in Spring 2022, Central Bank Center will have over 200,000 square feet of flexible meeting and event space with 100,000 square feet of dedicated exhibit space with drive-in access for loading and unloading, 50,000 square feet of meeting rooms and ballrooms and a 22,000-seat Rupp Arena. Central Bank Center is well equipped with state-of-the-art technical amenities, 2,500 on-site parking spaces and is connected to two major hotels offering an additional 30,000 square feet of meeting space along with guest rooms. Follow the latest updates on the Central Bank Center. 
Additionally, eleven convention-friendly hotels are located within a 15-minute drive of Blue Grass Airport and downtown Lexington. Almost all convention hotels offer free parking for guests, and many offer free airport shuttle service.
Planning a smaller event? You can take advantage of a variety of unique meeting venues throughout Lexington and the Bluegrass region, from distilleries and vineyards to race courses and historic buildings.
Comprehensive Convention Services
Need to find entertainment for your opening program? Have special lighting requirements? Need to rent a tent or a portable stage? Check out our Convention Services Directory with resources to help fulfill your vision for your meeting. Take a look at our Meeting Planner Toolkit while you're at it! 
Scheduled for completion Spring 2022, the Central Bank Center's redesign will provide a new exterior for the convention center and Rupp Arena with a unique transparent facade, distinctive entrances plus a park, plaza and water features.
Learn More
Beyond the Meeting
---
Before, during and after your event, Lexington offers so many unique sights, sounds, tastes and experiences for you and your attendees to get out and explore. Here's a few of our favorites:
We're the Horse Capital of the World 

Here, you're never more than 10 minutes away from breathtaking rolling hills, fence-lined pastures and more than 450 horse farms. Lexington is the Horse Capital of the World, center of the Thoroughbred breeding universe and home to the Kentucky Horse Park, as well as the historic Keeneland Racecourse: a National Historic Landmark, open for visitors year-round.
This is Bourbon Country

In and around Lexington you can explore old warehouses where row upon row of charred-oak bourbon barrels stretch into the horizon, waiting for their chance to shine. Take a tour and see how America's only native spirit is made, then grab a stool at one of the many world-class bourbon and cocktail bars around town. Check out what makes Lexington the Best Place in America to Grab a Drink.
Beyond Grits 

World-class race horses aren't the only things that grow strong around here. Local farms have been supplying Lexington restaurants with farm-to-table ingredients since before it was cool. And right now, Lexington's culinary scene is on fire, with new restaurants, cafés, food trucks and bistros popping up at every turn. Click here to check out a full list of our restaurants. 
Rich History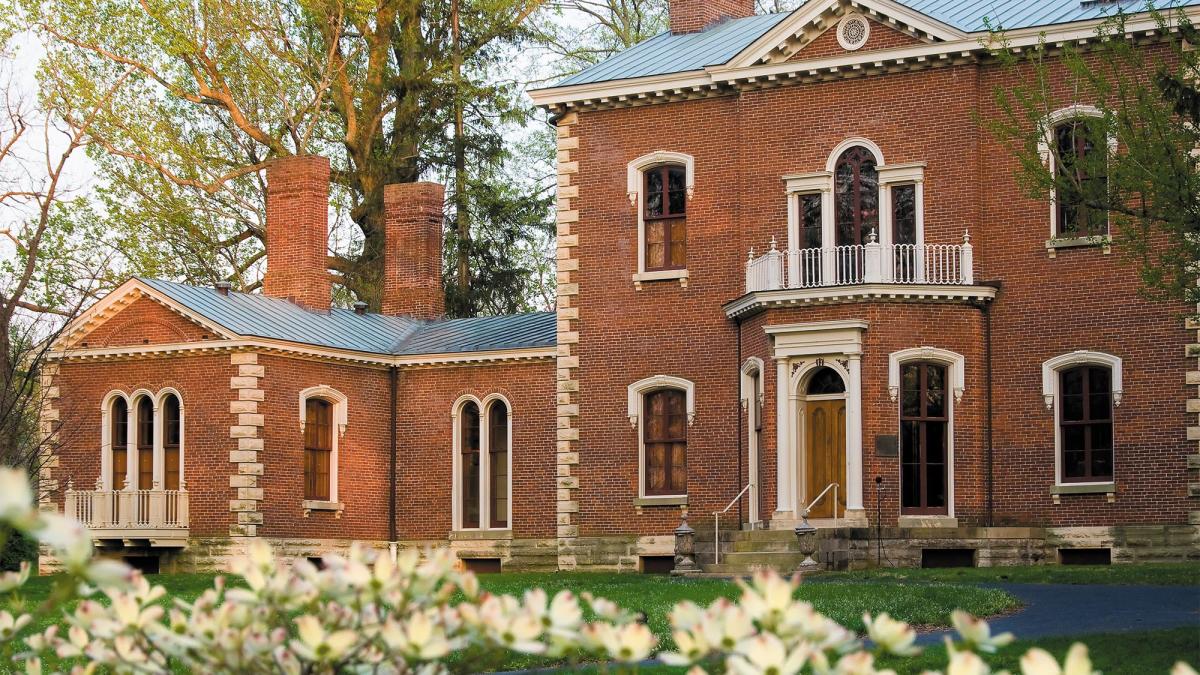 As the first part of Kentucky to be settled, Central Kentucky represents the beginning of the American West, and was home to prominent individuals of 18th and 19th century American history. There's no shortage of stories to relive in Lexington and across the Bluegrass, so take a walk back in time through notable Civil War battlefields, homes of prominent historical figures, preserved architectural treasures and much more.