We call them houseplants, but that doesn't mean they don't like getting out of the house every now and then. If you're one of the millions of people that have come to think of their succulents, ferns, cacti and other potted pals as part of the family, consider bringing them along for the ride to Lexington. Book a relaxing room for two at the World's First Plant-Friendly Hotel and check out some of these plant-friendly attractions together. Because when you travel, you grow. And traveling is better with friends.    
---
Take A Hike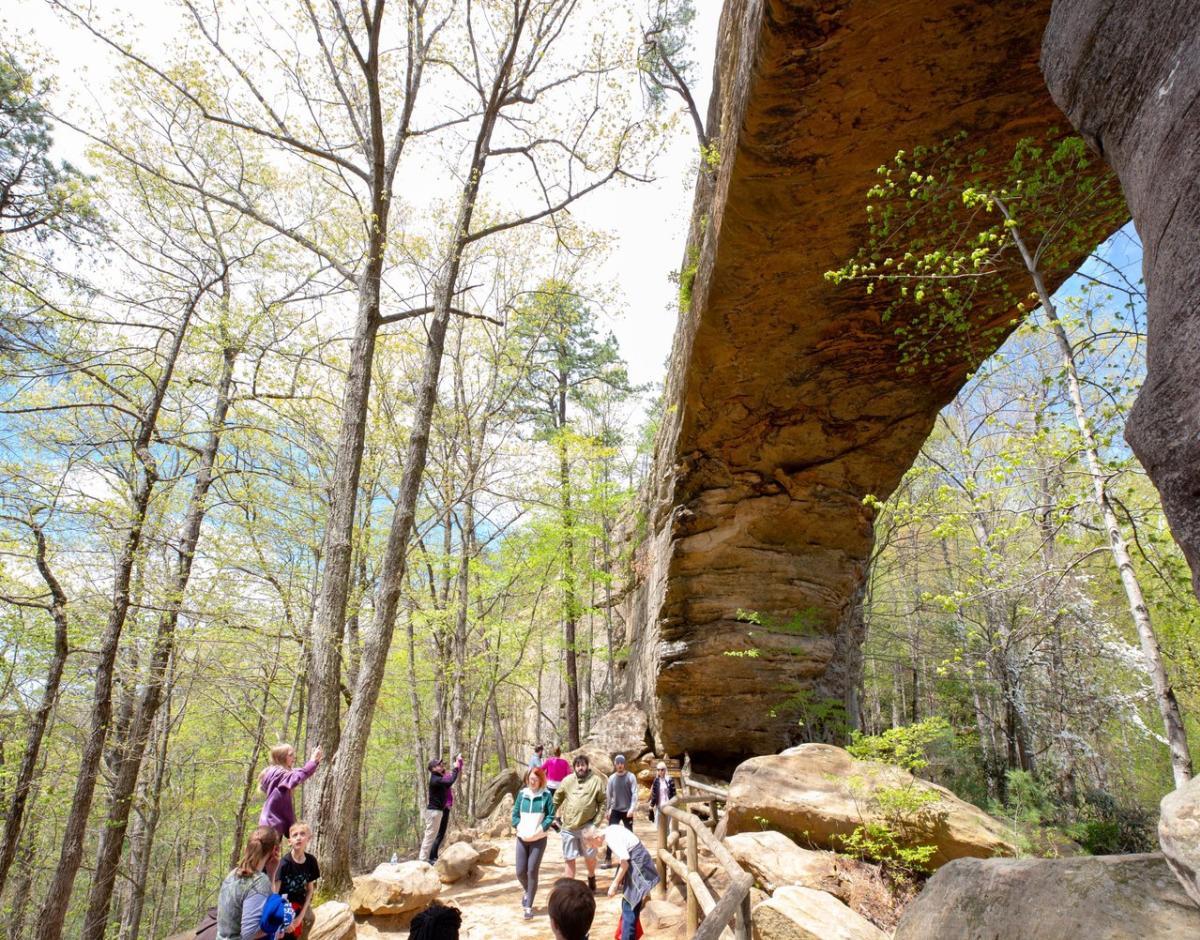 Red River Gorge
Not unlike yourself, your precious plant has probably been cooped up for far too long. Take it for a walk on the wild side on some of the fantastic hiking trails in and around Lexington. Shaker Village has 36 miles of multi-use trails that wind through 3,000 acres of conserved land. The trails at Raven Run Nature Sanctuary will take you to waterfalls, rock walls and incredible views of the Kentucky River. Soar on ziplines and traverse canopy bridges with the help of Boone Creek Outdoors. Mere minutes from downtown is McConnell Springs, the site where Lexington was originally named by our settlers and a convenient spot to take a quick stroll through nature. And, if you're up for a little driving, the world-famous Red River Gorge is less than an hour away with some of the best hiking you'll find anywhere in America. 
---
PATIOS! PATIOS! PATIOS!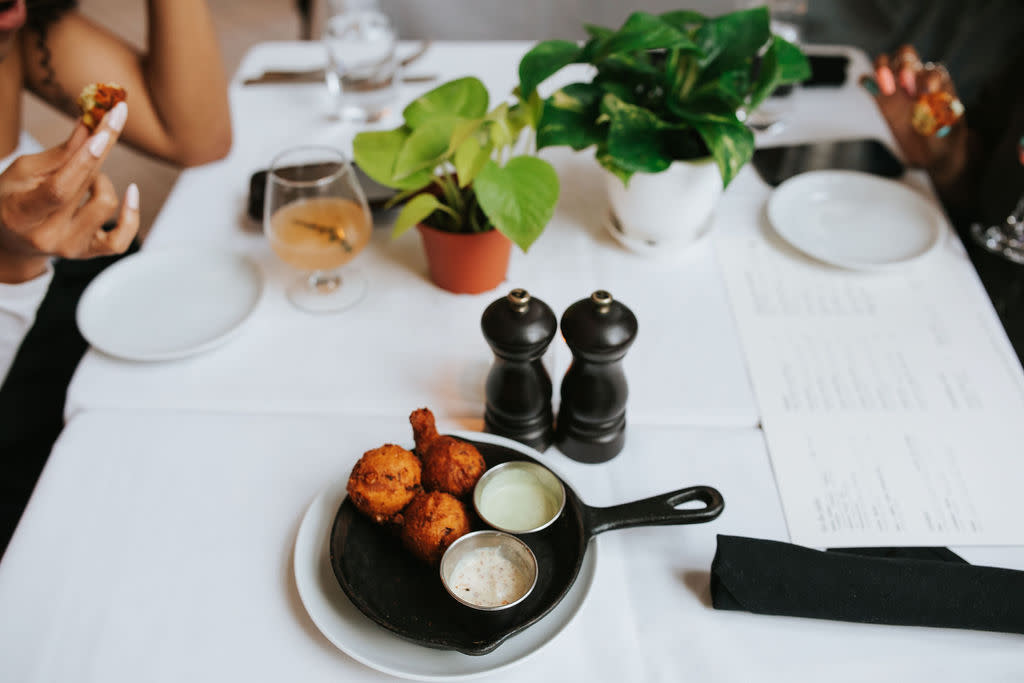 Lockbox
When winter is finally over, you and your leafy green buddy will no doubt want to soak up as much sun as possible. Luckily there's no shortage of outdoor dining options in Lexington. Catch some rays at newcomer Boonedogs while you indulge in innovative artisan hot dogs. Sip beer and wine with fresh small plates in the secluded woodland wonderland of Kentucky Native Cafe. Find a shady umbrella at County Club, a smoked meat specialist with amazing vegan and vegetarian options. Enjoy live music and outdoor games in the midst of several eclectic dining options at the Distillery District. Or head to Infinity, an open-air rooftop bar and restaurant, for a bird's eye view of downtown Lexington. Of course, the weather doesn't always cooperate. If you find yourself in a spring rainshower, just pop into Lockbox. Their recently redecorated dining room has an enchanting forest motif that's the next best thing to being outdoors.
---
Parks & Gardens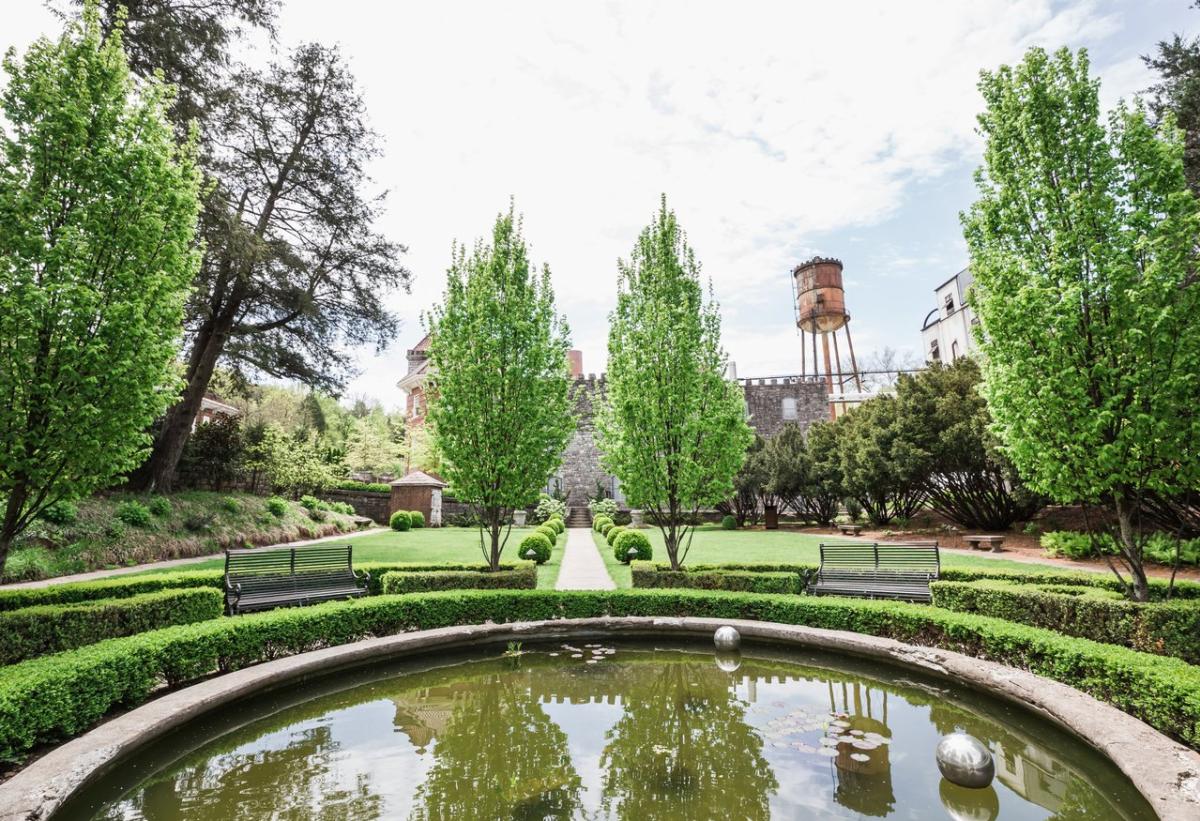 Castle & Key Distillery
There are over 100 parks in Lexington. That's a lot! And they run the gamut from modern and expansive to historic and intimate. Jacobson Park has over 200 acres where you and your plant bestie can enjoy activities like paddle boating and fishing. There's even a "sprayground" for cooling off. Gratz Park is one of Lexington's oldest parks, a beautiful downtown oasis for an afternoon picnic surrounded by greenery and historic architecture. Of course, there are noted horticultural hotspots like Ashland and the Arboretum. But you might not have heard about the stately landscape of Lexington Cemetery or the manicured gardens at Castle & Key Distillery. Don't have time to check out any of these options? No worries. With more than 53,000 street trees, Lexington is basically one big park for you and your planted companion to explore.
---
The Most Famous Grass In The World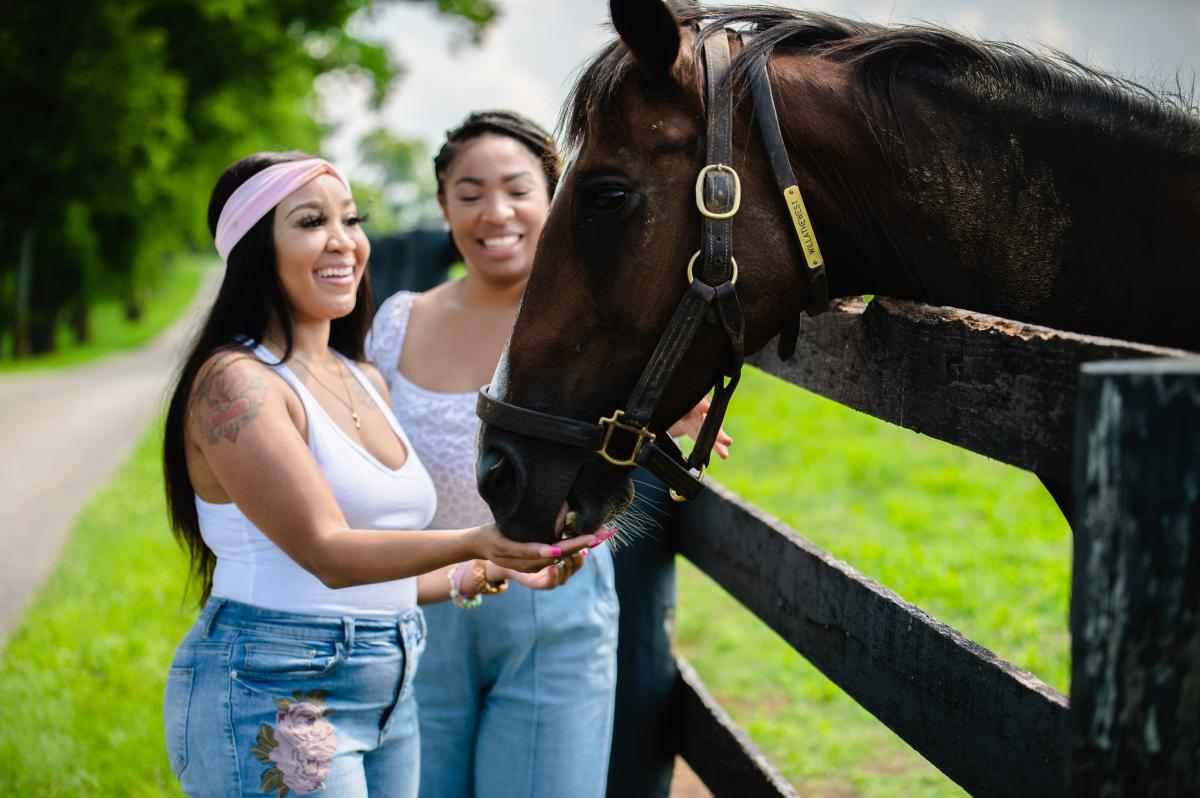 Kentucky Farm
No plant-friendly guide to Lexington would be complete without a nod to the undisputed superstar of our stunning landscape: Kentucky bluegrass. There are more than 30,000 acres of pristine, protected bluegrass farmland surrounding Lexington. Whether you fly in or drive in, it's the first thing you'll notice. And it's this lush sea of green that makes Lexington the ideal spot to raise champion Thoroughbreds. Your houseplant would love nothing more than a Horse Country tour of some of the 450 picturesque horse farms in the area. Or simply hit the scenic backroads for a sunset drive through the rolling bluegrass hills. There truly isn't anything like it.  
---
Green Retail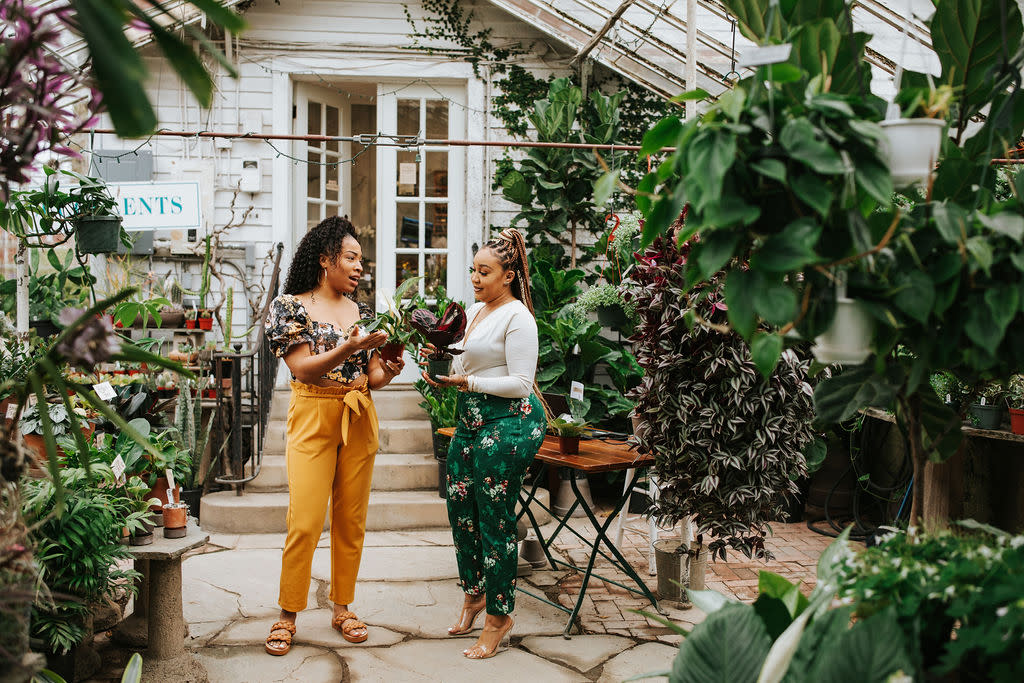 Michler's
If you've got a green thumb, you probably want to spend your green with retailers that share your passion for the plantworld. Lexington's Farmers Market is a great place to start. This seasonal event sets up shop in the heart of downtown, and you and your potted pal will feel right at home amidst the beautiful flowers and organic produce sold by local vendors. Savor a plant-based meal at The Social Vegan or Nourished Folks. Find all sorts of exotic herbal remedies and planty potions at metaphysical purveyor Creatures of Whim. Or commemorate your Lexington adventure by welcoming a new plant to your family from Forage or Michler's. There is, after all, no such thing as too many houseplants.