Experience the best sights and tastes of the Bluegrass this October.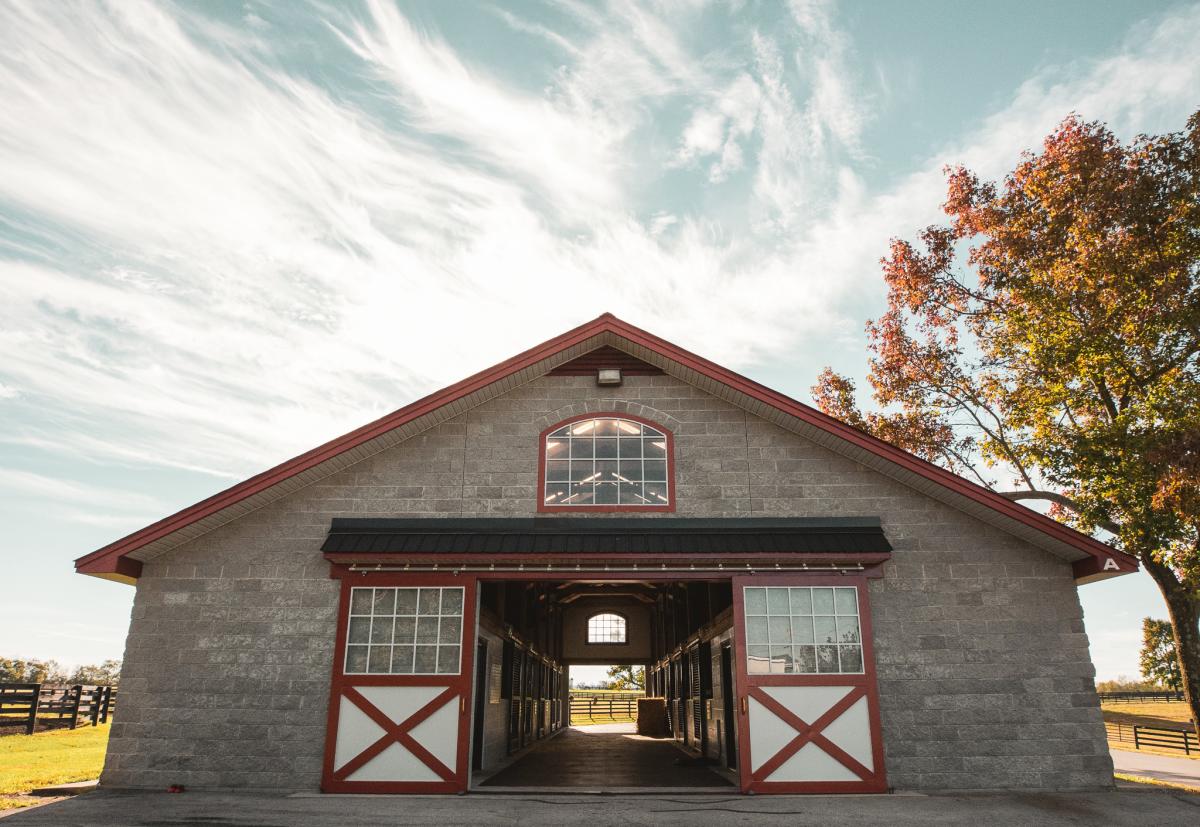 Taylor Made Farm
HORSES
Keeneland Fall Meet
You can't talk about October in Lexington without Keeneland's Fall Meet. With races Wednesday-Sunday every week in October, you can experience the best of thoroughbred horse racing at this picturesque National Historic Landmark. Don your race day best, grab a Keeneland cocktail, and bet on some ponies for a uniquely Lexington experience.
Visit Horse Country
Want to see a behind-the-scenes look at the Thoroughbred industry? Check out one of Fayette County's 450 horse farms for a tour with Visit Horse Country. They have itineraries laid out – we're loving the weekend-long Fun in Fayette County itinerary – but any of the horse farm tour options they have are a must-do!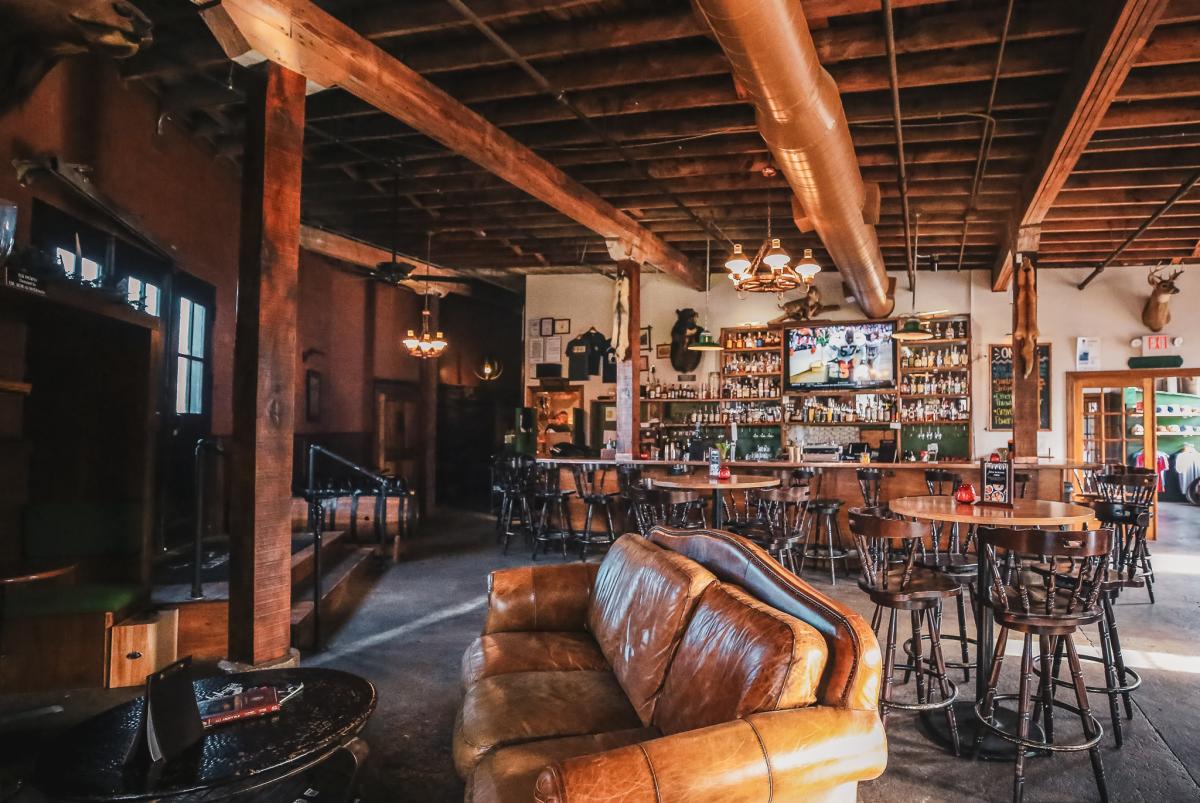 Elkhorn Tavern
BOURBON
While some of the big names in bourbon are in the counties surrounding Fayette County, Lexington has a multitude of craft distilleries right in the heart of the city. Barrel House Distillery offers six tours a day, Wednesday-Sunday. The tour includes a tasting but be sure to pop into Elkhorn Tavern to grab a cocktail using Barrel House bourbon and some bar snacks.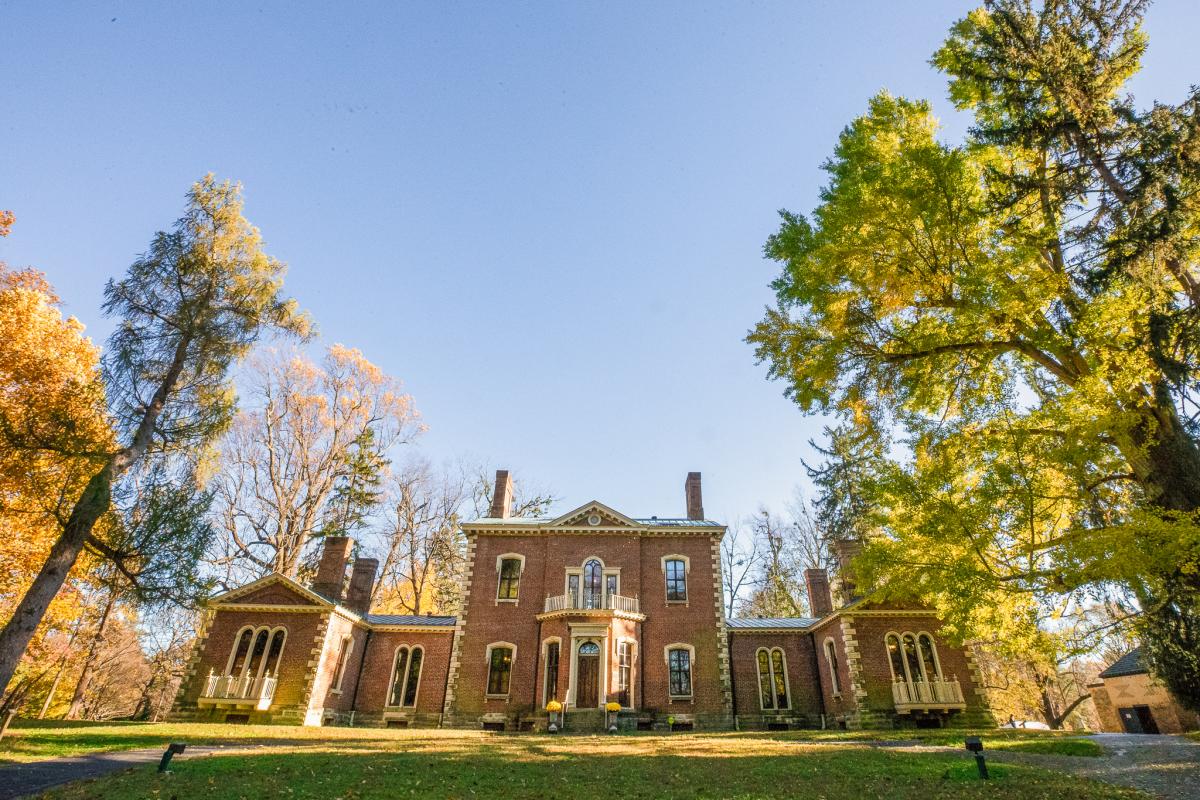 Ashland, The Henry Clay Estate
OUTDOORS
Lexington is repeatedly listed as one of the best places in the country to see fall foliage. Get a unique view of the changing leaves on a zipline tour with Boone Creek Outdoors. Access the jaw dropping Boone Creek Gorge on 6 ziplines, 3 skybridges, a rappel, a spiral, and a floating staircase. It's fun for the whole family.
Toward the end of October, locals flock to Catalpa Road, right near Ashland, the Henry Clay Estate to see the street's Gingko trees turned gold. The whole area is a great place to walk and snap some pics!
Drive the quick hour to Red River Gorge – lovingly called the Gorge by locals – and get breathtaking views of the Cumberland Mountains in the Daniel Boone National Forest. With natural sandstone arches, sweeping vistas, natural waterfalls, creeks, and the Red River, the Gorge has something for everyone – hiking, climbing, kayaking and more!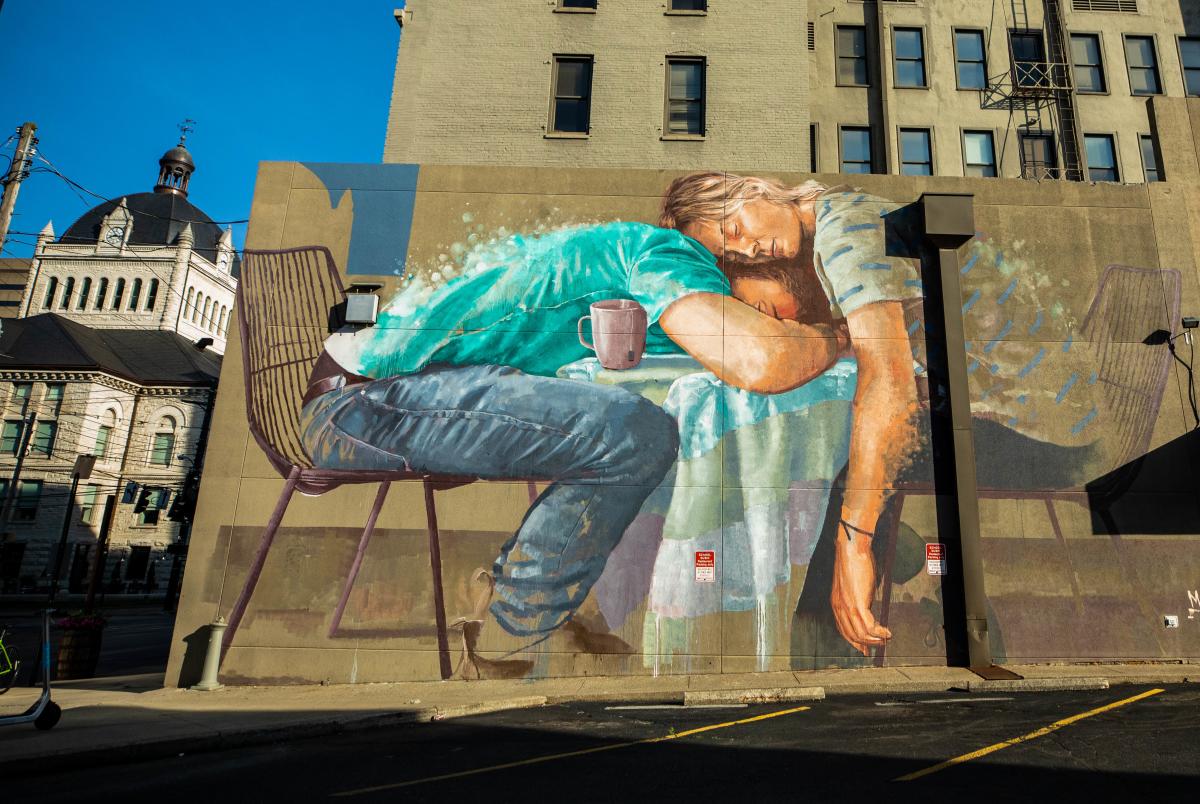 Untitled by Fintan Magee | Located on W. Short Street on the block between N. Upper and N. Limestone
CREATIVE CULTURE
Murals, murals, murals everywhere! With over 50 murals throughout the city, Lexington's public art scene is hot. Check out Lexington's Mural Challenge – check in at 6 murals and then pick up a poster prize at the Lexington Visitors Center.
The organization behind a lot of Lexington murals, PRHBTN, hosts their annual gallery in October. Stop in at the Lexington Art League at the Loudoun House for their gallery through November 5.
Salt & Vinegar
BEYOND GRITS
Salt and Vinegar at Ethereal Public House
Old-world cuisine using 21st century techniques. Local chef Greg Spalding uses farmers' market-fresh ingredients year-round in his seasonal menus. With a fall menu with a German twist, enjoy a sense of Oktoberfest in Lexington. Salt + Vinegar has locations in two of our local breweries – Blue Stallion and Ethereal Brewing Public House. Ethereal Public House is in one of the oldest standing buildings in downtown Lexington and has been lovingly revitalized to resemble an old-world European pub. Pair up a craft beer with one of the fresh menu items from the S&V fall menu.