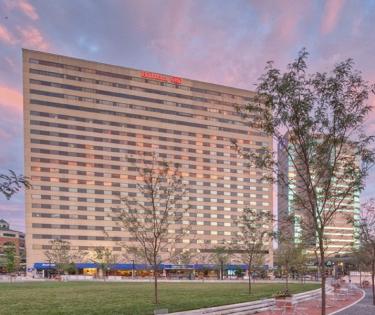 In the heart of downtown, adjacent to Triangle Park and connected to the Lexington Convention Center and Rupp Arena. Convenient to University of Kentucky, Blue Grass Airport and Keeneland Race Course. This hotel and conference center is attached by a sky walks to shopping, dining and attractions. Restaurant on site.

Room Information

Total Rooms:

366

Rooms w/ 1 Bed:

182

Rooms w/ 2 beds:

174

Suites:

10

Maximum Commitable Rooms:

366

Hotel Information

Distance to Airport:

5 miles

Year Opened:

1982

Eat/Shop within walking distance:

Amenities

Airport Shuttle:

Cocktail Lounge:

Exercise Room:

Gift Shop:

Guest Laundry:

Free Internet:

Live Entertainment:

Meeting Room:

Pool/Indoor:

Pool Jacuzzi:

Restaurant:

Room Service:

Facility Information

Meeting Rooms:

20

Max Breakout Rooms:

20

Largest Banquet Capacity:

680

Largest general Session:

1000

Total Sq Footage of largest room:

6850

Total Sq Footage of Meeting Space:

20000
In the neighborhood?
Here are a few of the best places to visit within walking distance or a quick drive
Travel Guides
Here are a few of our favorite guides to help you plan your Lexington experience. Dig in!