There is much to be discovered in the rolling hills of Kentucky's Horse Country, which has been lauded by visitors and explorers since the early 19th century. From famous Thoroughbred farms and nurseries to racetracks and feed mills, a visit to Horse Country will leave you feeling reenergized, connected to its Bluegrass traditions and beautiful landscapes.
Hallie Hardy, Executive Director at Visit Horse Country, takes us through her comprehensive guide to the beautiful horse-related attractions in and around Lexington.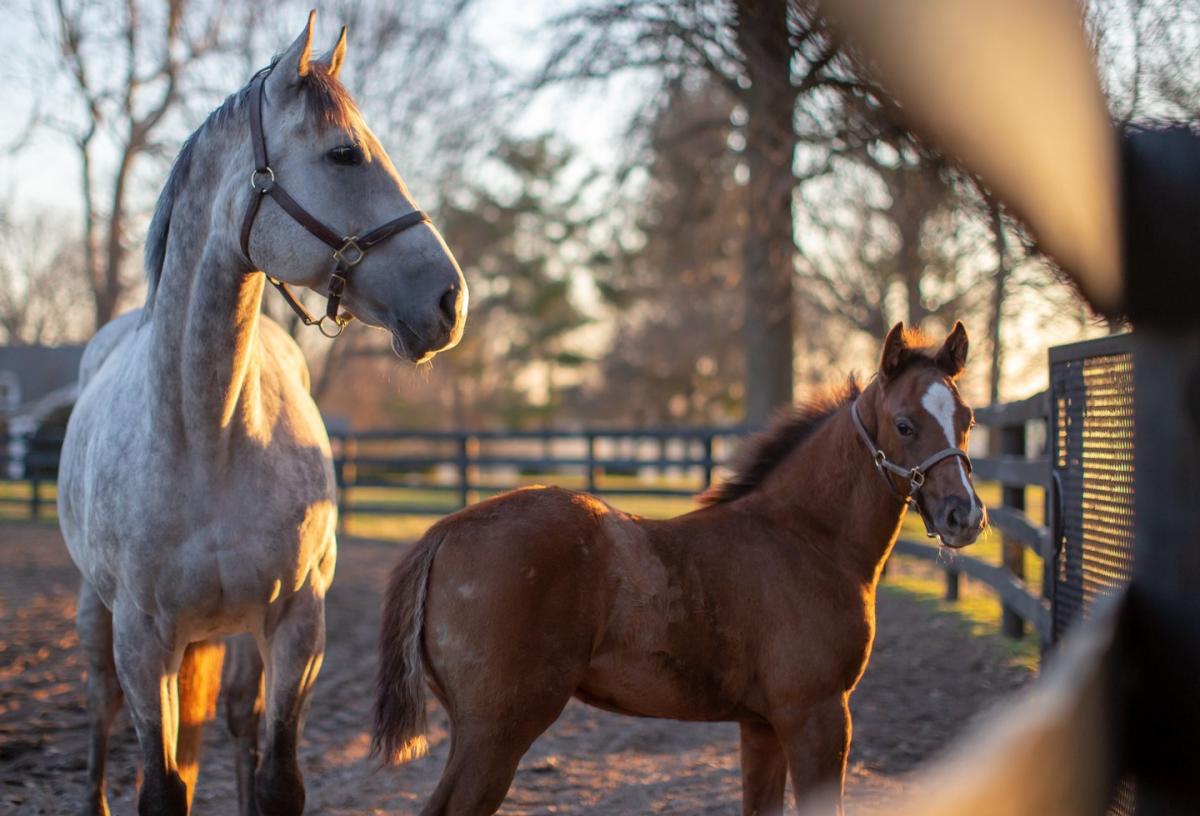 Stonestreet Farm
Start from the Beginning with a Visit to a Nursery Farm
Lexington is known as the Horse Capital of the World due to a plethora of equines roaming its rolling hills, but do you know the largest equine population in Central Kentucky? Thoroughbred mares and foals! Over 11,000 Thoroughbred foals are born in Kentucky each year and raised on the prime bluegrass soils.
Foaling season begins in January and reaches its peak in March and April, culminating in May. Which means there are young horses to be met and seen in Horse Country throughout the year!
Make an appointment to tour one of our acclaimed nurseries and you might catch sight of a future Kentucky Derby or Triple Crown winner, and you'll be able to say "I knew them when!"
Did you know? 114 out of 148 Kentucky Derby winners are Kentucky bred… 10 out of the 13 Triple Crown winners too!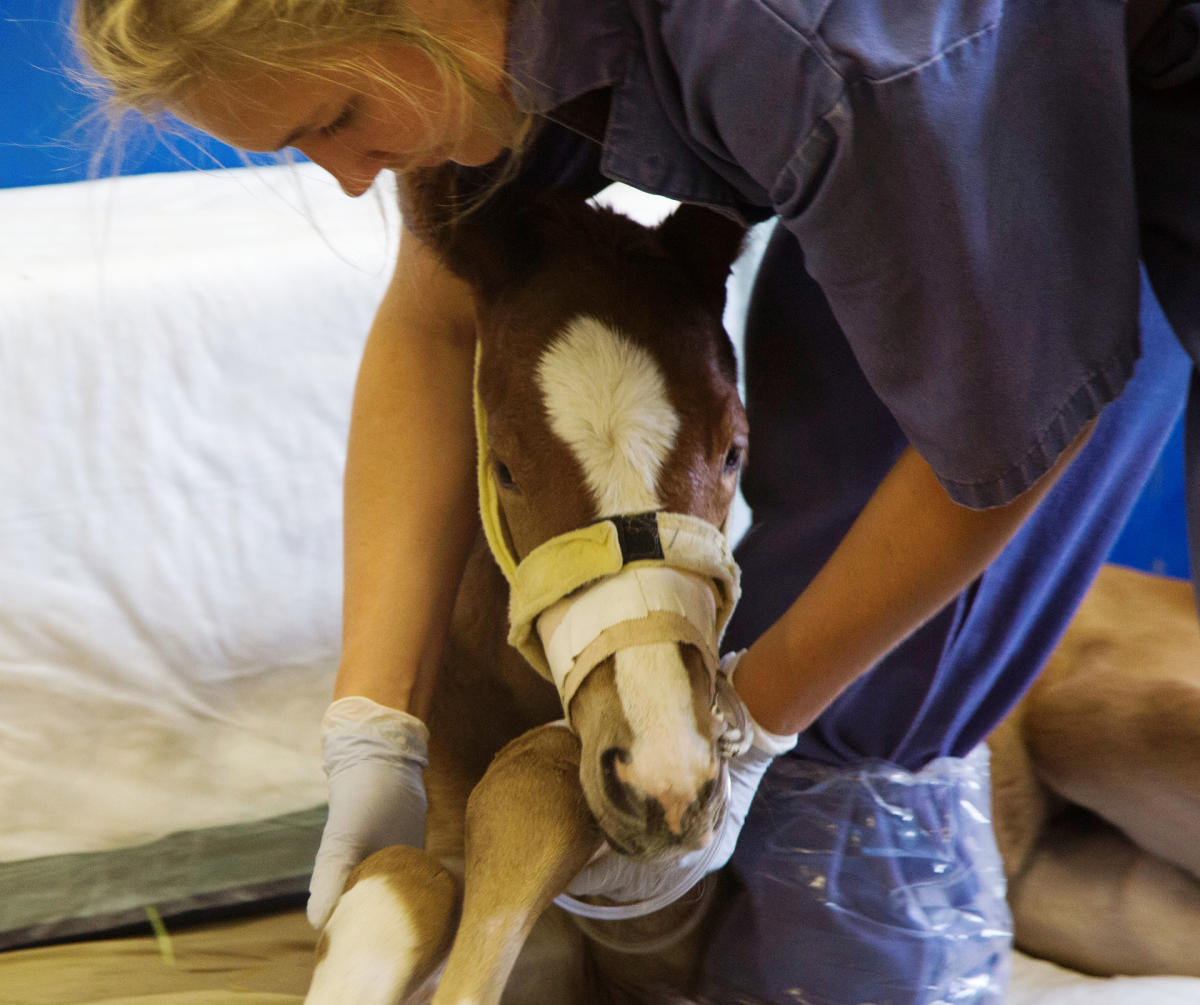 Rood & Riddle
Visit an Equine Veterinary Clinic
As the Horse Capital of the World, it's no wonder Lexington is home to two world renowned equine veterinary clinics. You can visit them through Horse Country! With staff dedicated to the health and happiness of the horse, you can experience first hand the care taken of these incredible animals.
One of the oldest and largest private equine veterinary clinics in the world, Hagyard Equine Medical... Read More
Rood and Riddle is a world-renowned establishment known for their innovative and highly-skilled... Read More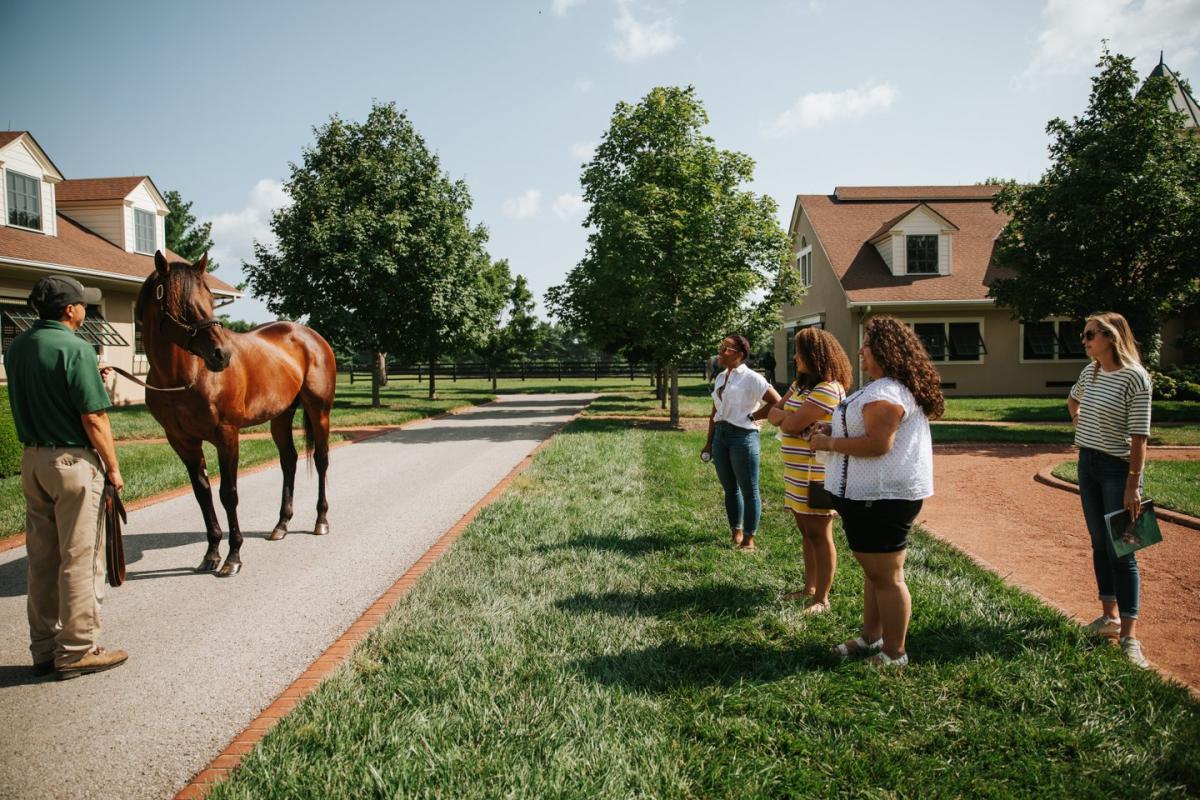 Lane's End Farm
Meet Racing's Greatest on a Tour of a Stud Farm
There are more than 450 horse farms in the Bluegrass, and 237 Thoroughbred stallions standing at many of them. To become a Thoroughbred stallion, a racehorse must succeed at a high level on the track, so you may know some of these famous studs! From Triple Crown winners to Breeders' Cup Champions and more, you can meet many of horse racing's champions right here in Horse Country.
You can explore experiences at Horse Country's stud farms here, or follow the links below to explore these farms directly.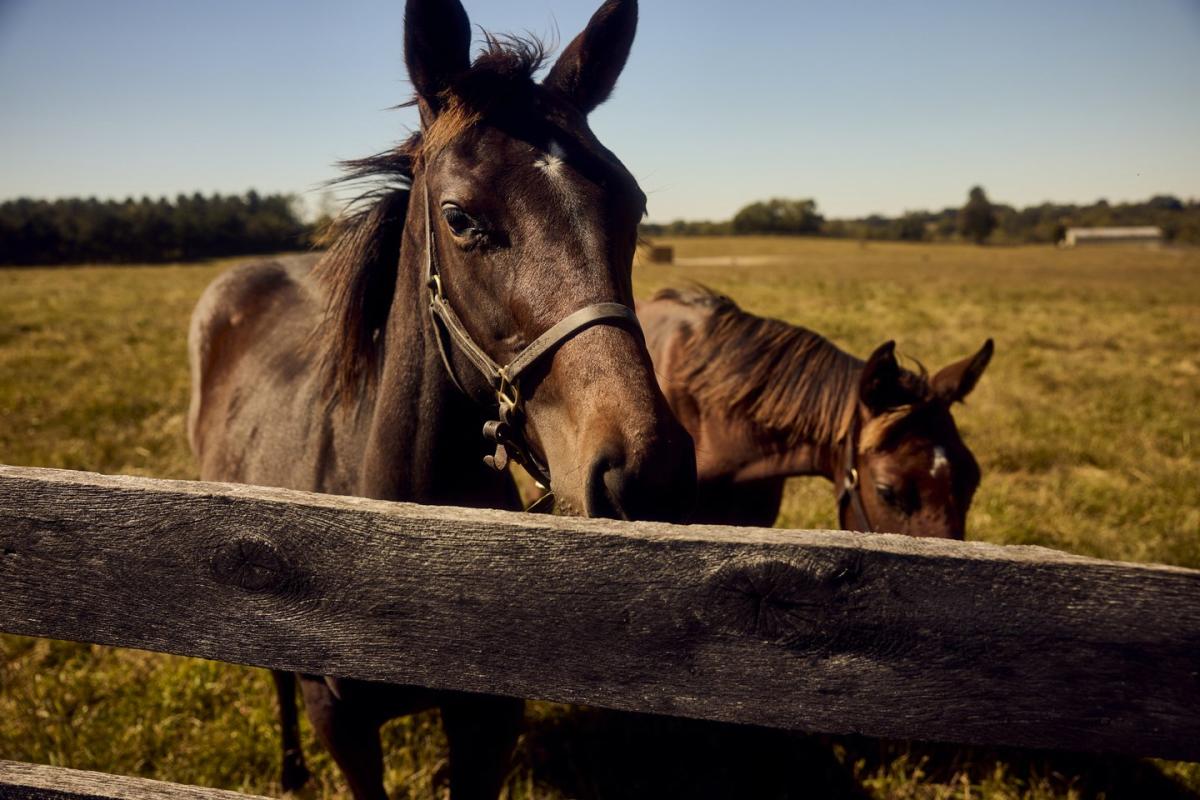 Mill Ridge Farm
Enjoy the Whole Experience
While some farms stand stallions and others raise young horses, many farms do both! And those in Horse Country offer tours where you can experience all aspects of their farm. Several Horse Country locations operate shuttle tours and a few caravan to multiple stops on their farm. Either way, these tours are great to see almost the whole picture of Kentucky's equine industry in one visit.
Explore shuttle tours here, or follow the links below to explore these farms directly!
Note: Not all shuttle tours are comprehensive experiences, some are mare and foal only.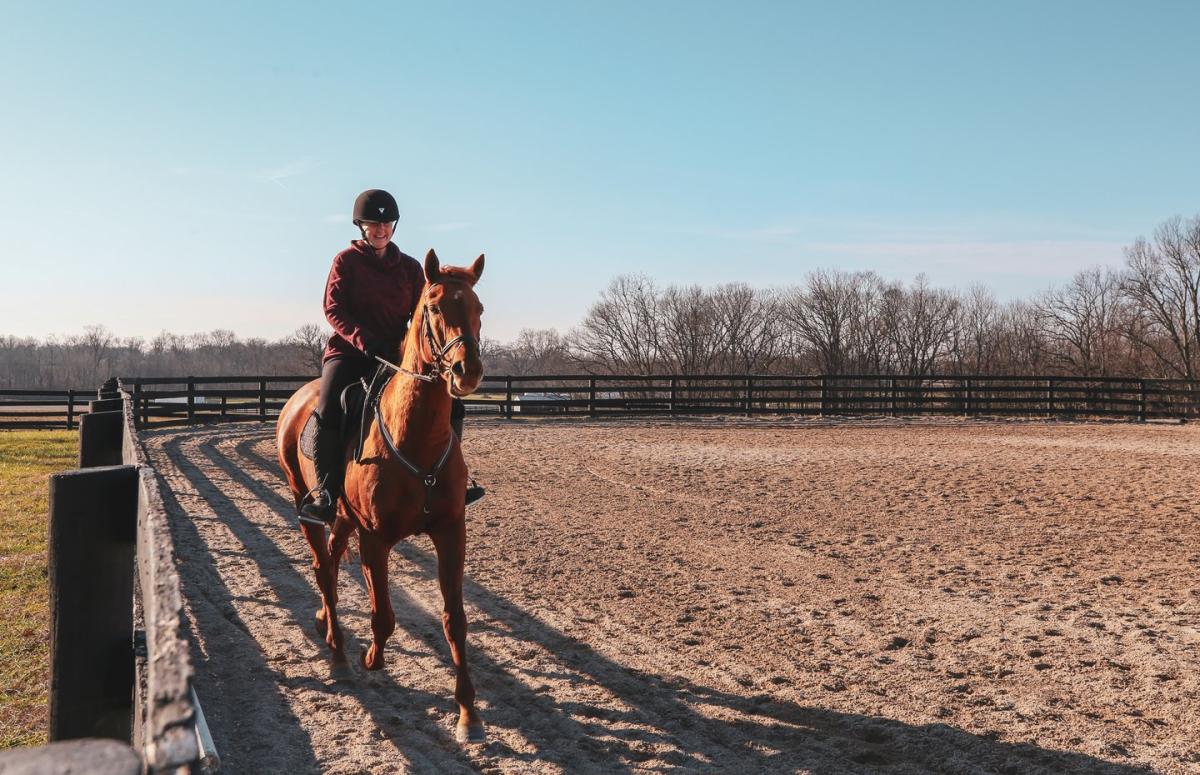 Secretariat Center
After the Track
Mentioned above are opportunities to experience what many racehorses go on to do after the races, become a broodmare or a stud. However, not all ex-racehorses will go into breeding. So, what about the rest? Many Thoroughbreds retired from the racetrack have so much to offer, either continuing an athletic career in another equine sport or becoming some lucky person's new riding horse. Whatever their skill set may suit, Thoroughbreds are incredibly versatile and will go on to second careers outside of racing. Horse Country is home to several off-the-track retraining and retirement farms right here in Central Kentucky.
Experience firsthand how incredibly versatile the Thoroughbred is at one of the locations below, or explore our category here.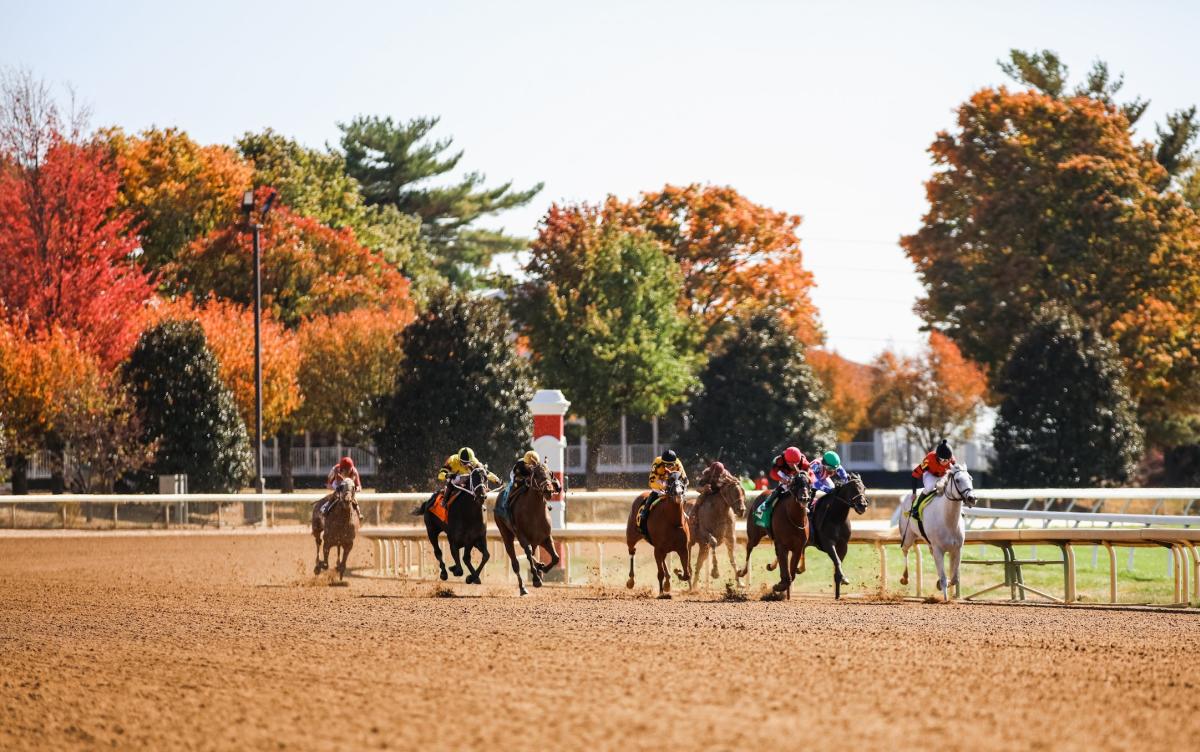 Keeneland Fall Meet
Other Equine Attractions
For those who can't get enough Horse Country, there are countless opportunities to get a closer look at the ins and outs of the equine industry. Take a scenic drive, visit a national landmark or chat with friendly locals who have dedicated their lives to the livelihood of the Horse Capital of the World.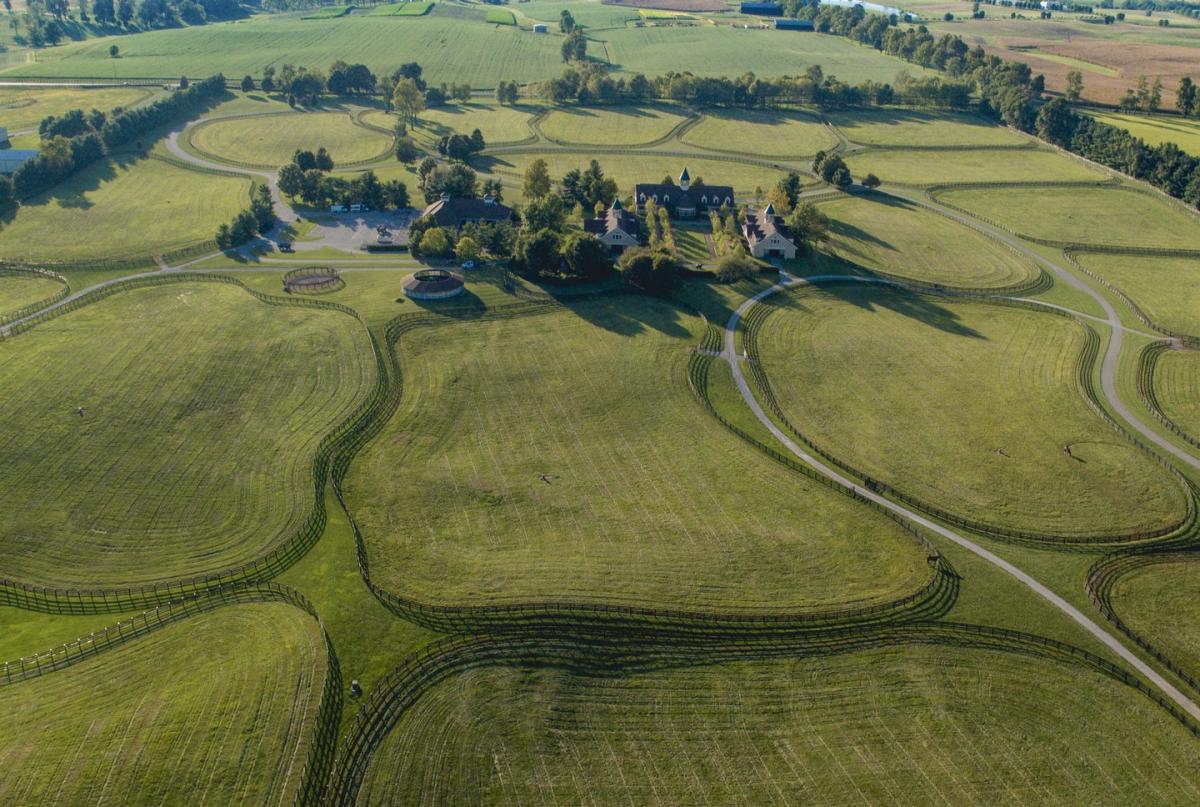 Arial of Lane's End Farm
Scenic Byways
Greater Lexington Area
If you're in the mood for an afternoon drive through the rolling hills of Horse Country, Lexington has no shortage of scenic byways for you to hit the road and explore. Paris Pike, the road that leads from Lexington to Paris, is lined with some of the most beautiful real estate and horse farms in the region. Old Frankfort Pike, the State Scenic Byway, passes through six historic districts and four National Historic Register properties. And you can take Ironworks Pike out to the Kentucky Horse Park, where you can learn about famous Thoroughbreds and visit the grave of famous race horse Man O' War. 
Don't forget…
See what seasonal events are going on in and around town! There are special ways to explore Horse Country any time of the year, whether it's breeding and foaling season in the spring, yearling prep in the summer and fall, or just beautiful snowy fields in winter.
There are great local restaurants throughout Horse Country, including Windy Corner, Wallace Station & Ramsey's (Harrodsburg location). Be sure to stop into one for the best local flavor, like a hot brown or a good ol' Southern biscuit. And while you're eating and exploring Horse Country, be sure to stop into the quaint local shops within the small towns peppered around the region for local goods, antiques and good company.
Please note that experience availability may change throughout the calendar year due to the seasonality of equine industry.