Do the words "local," "fresh," and "eccentric" resonate with you? Foodies will be inspired by the fresh and elaborate dishes invented by the creative culinary minds around Lexington.
Collaborations between local farmers, chefs and restaurateurs have led to an influx of eateries featuring menu items that boast fresh-from-the-farm ingredients and are hand-prepared with mixes of classic and inventive methods.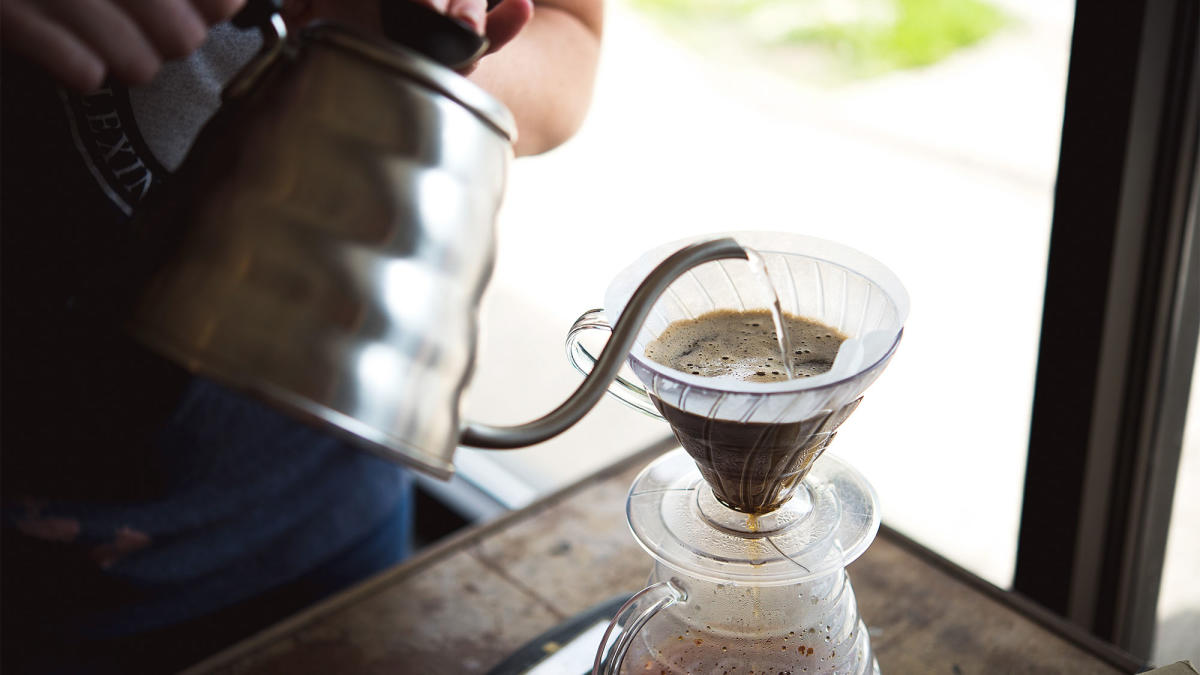 Morning
A Cup of Common Wealth
105 Eastern Avenue
Wake up with an ice cold bourbon barrel-steeped Brewshine from A Cup of Common Wealth. This friendly neighborhood coffee shop has a motto of "Embrace Community. Serve Others. Create Culture," a motto which is evident when you first step foot inside. Some of the friendliest faces in town are found behind the counter. Check out their "Pay it Forward" board and buy a cup of coffee for a member of the Lexington community!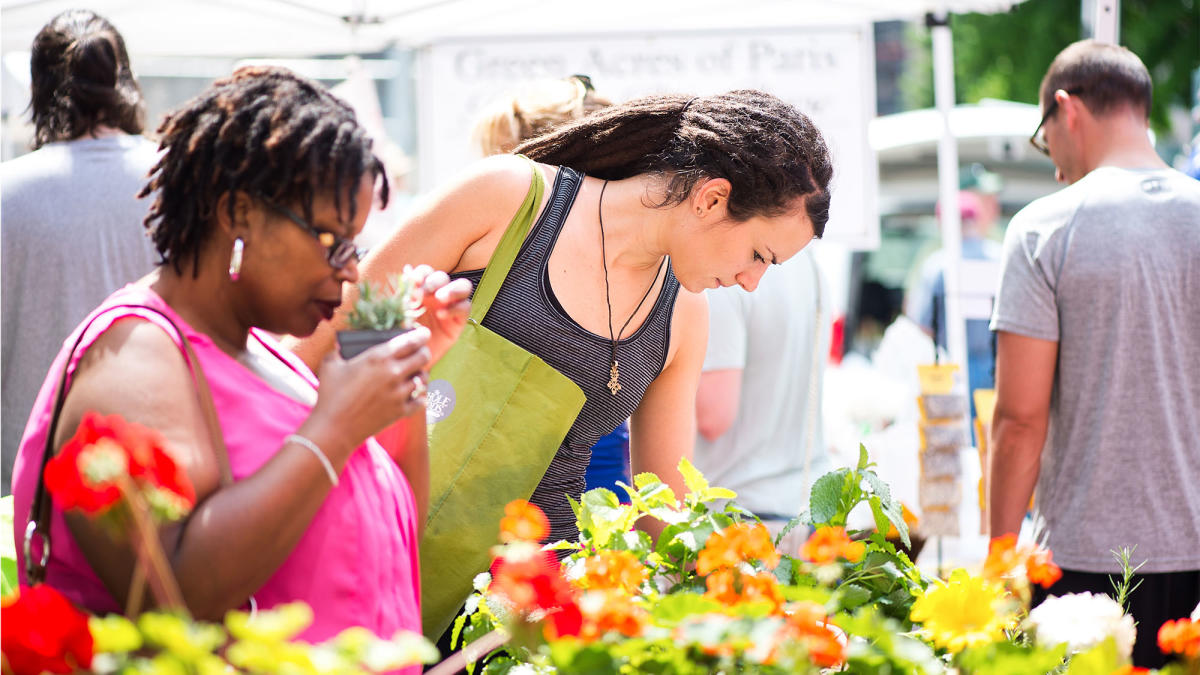 Lexington Farmers Market
241 West Main Street
Sample the freshest local produce at the Lexington Farmers Market at the Fifth Third Pavilion on Saturdays. You can take home seasonal selections of farm-fresh eggs, herbs, vegetables, pastured meats, cheese, local honey and even homemade dog treats for your pooch.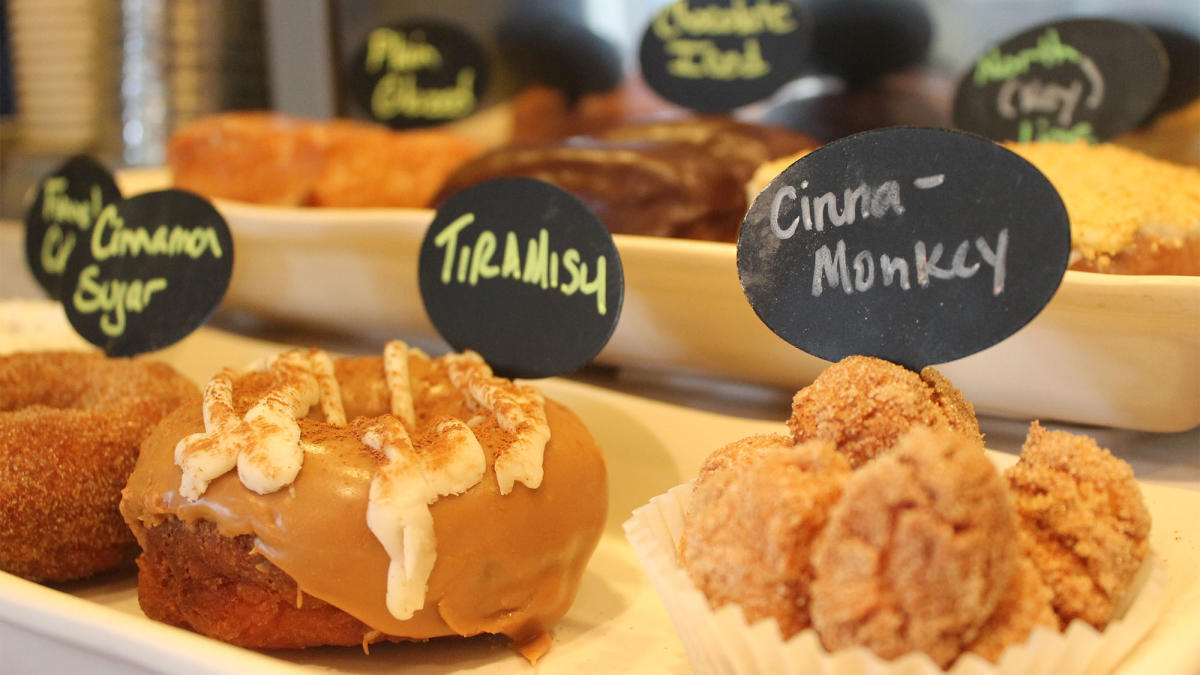 North Lime Coffee & Donuts
575 North Limestone Street
Taste the wackiest donut you can find at North Lime Coffee & Donuts – seriously, you can only win being adventurous here. The guys at North Lime have a knack for combining off-the-wall flavors into delicious confectionary creations, which is why they are a must-stop on our Coffee & Donut Trail. Oh yeah, North Lime makes a mean cup of Joe, too.
Afternoon
Wine+Market
486 West 2nd Street
In the mood for an elegant picnic? This boutique wine store and gourmet cheese shop has everything you need if you want to feel like you're spending an afternoon in France. From fresh artisan bread to a growing craft beer selection, fine cheeses and deli meats, there's a lot to try. But if you try anything, make sure it's the macaroons; they're to die for. They also offer weekly wine tastings, monthly wine classes, a monthly wine club and, occasionally, bourbon and beer tastings. Check out their website for a full list of special events.
Jean Farris Winery
6825 Old Richmond Road
Take a country drive and taste delicious local wine at Jean Farris Winery's tasting bar. Winemaking is witnessing a strong revival in the Bluegrass, thanks in part to our climate, limestone water and fertile soil.
County Club
555 Jefferson Street
Dive into a heaping plate of smoked meats at County Club, or order whatever their delicious salad special is. You can also add meat to your special salad, if you want a little bit of both. You also can't go wrong with their poutine, and if you stop by on a Sunday you can get a taste of whatever inventive breakfast sandwich is on the menu.
Evening
West Sixth Brewery
501 West Sixth Street
Head over to West Sixth Brewery on Lexington's hip Jefferson street and sip on local brews in their beer garden. Yogis can also take a yoga class in the beer garden on Wednesdays.
Crank & Boom Ice Cream Lounge
1210 Manchester Street
If you still have room after Middle Fork, head next door to Crank and Boom Ice Cream Lounge, a former food truck turned brick and mortar ice cream parlor in the heart of Lexington's Distillery District that serves over 40 unique flavors of ice cream. The bourbon honey ice cream is top-notch, but if you're feeling indecisive you can order a sampler flight and taste several flavors. They also offer a "Spiked Scoop" which involves ice cream with a shot of liquor, so you can have a nightcap with your dessert.