As a lover of all things local, checking out local neighborhoods and businesses is one of my family's favorite activities! Whether you're exploring a new city for the first time or getting reacquainted with your hometown, the best way to experience any community is to go local. I've got a great Lexington Staycation Guide full of activities to help you explore the city together!
First Stop: Lexington Visitor's Center
The first place to stop is the Lexington Visitor's Center in the newly renovated Limestone Hall! The visitor's center is run by the amazing team at VisitLex, and they provide so many great materials for exploring all Lexington has to offer! From bourbon tours to dining guides, and even a great scavenger hunt for the family--I guarantee you'll find something new to do around town after stopping in!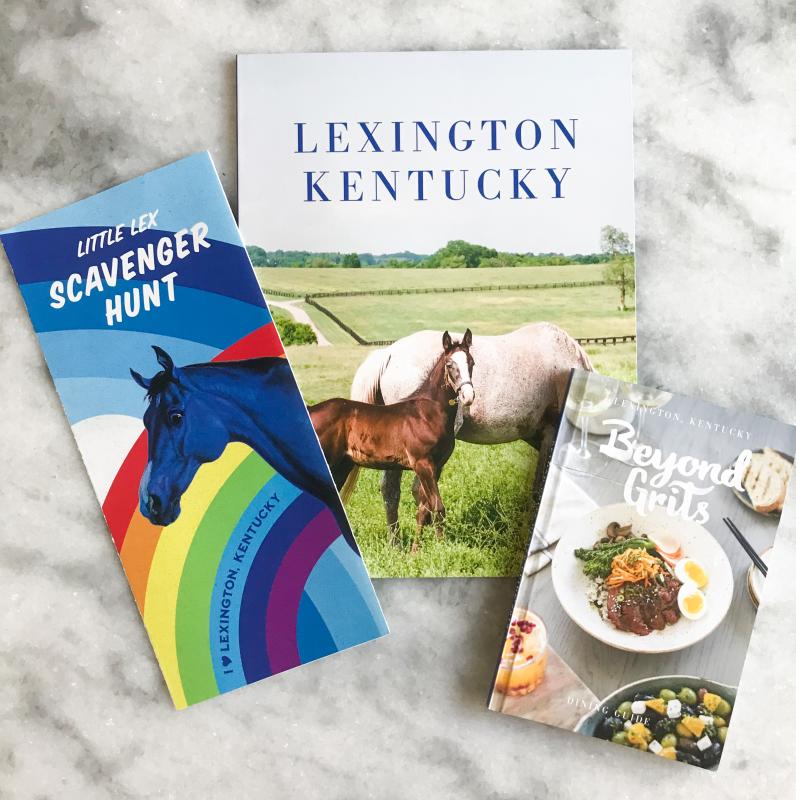 Where to Stay
Origin Hotel. Located in The Summit At Fritz Farm, Origin Hotel is a boutique hotel providing a unique, locally-focused experience for its guests. Origin offers some cool amenities for their guests. Packages such as in-room tents and sleeping bags for the kids, pet-friendly arrangements, local coffee brewing, and yoga gear to make your stay even more enjoyable!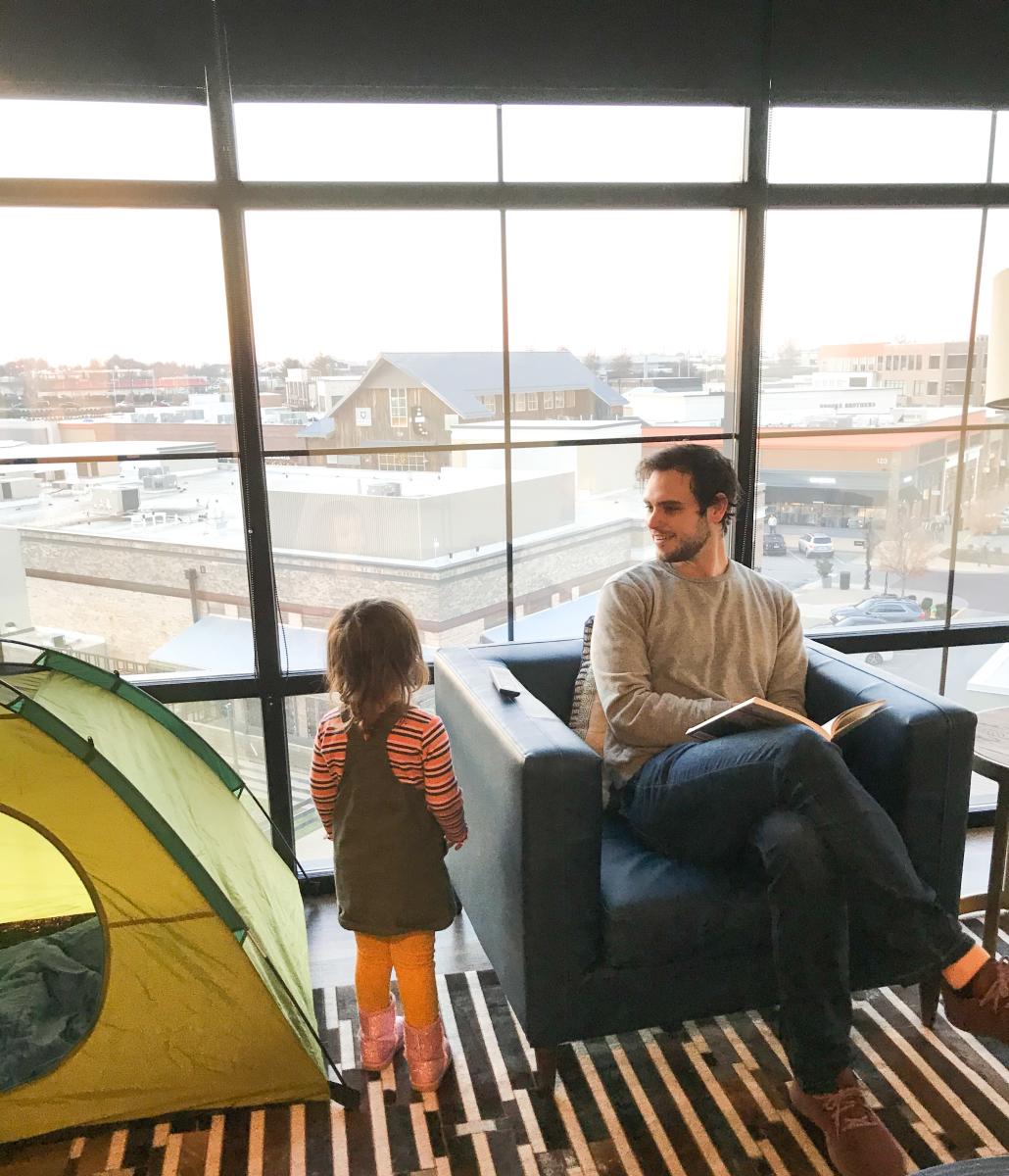 Where To Eat 
Distillery District. Explore Lexington's Historic Distillery District! A local favorite, Goodfella's Pizzeria, has a great family-friendly dining location here. If the weather is nice, I highly suggest heading towards Manchester St. for a fun night out! After dining, walk a few steps to Crank + Boom Craft Ice Cream for the kids, while the adults grab a drink from one of the local breweries like Wise Bird Cider and Ethereal Brewing!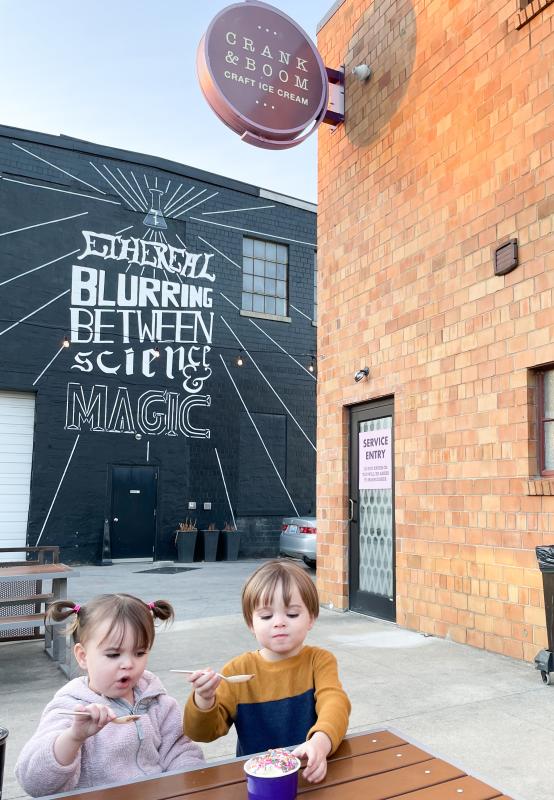 OTHER CASUAL FAVORITES
UPSCALE FAMILY DINING
Parents often feel like they can't enjoy nice restaurants with their kids, but if you choose the right place, it is possible! I'm including a few nicer local restaurants to consider if you're looking for a really good meal the kids will love too!
BREAKFAST IN BED
What's a good Lexington Staycation without some luxury? During your stay at Origin Hotel, you will not want to miss out on their restaurant, 33 Staves. Take an elevator ride down to the dining room or order up for room service! I highly recommend the steak and eggs for breakfast!
OTHER FAMILY FAVORITE BREAKFAST OPTIONS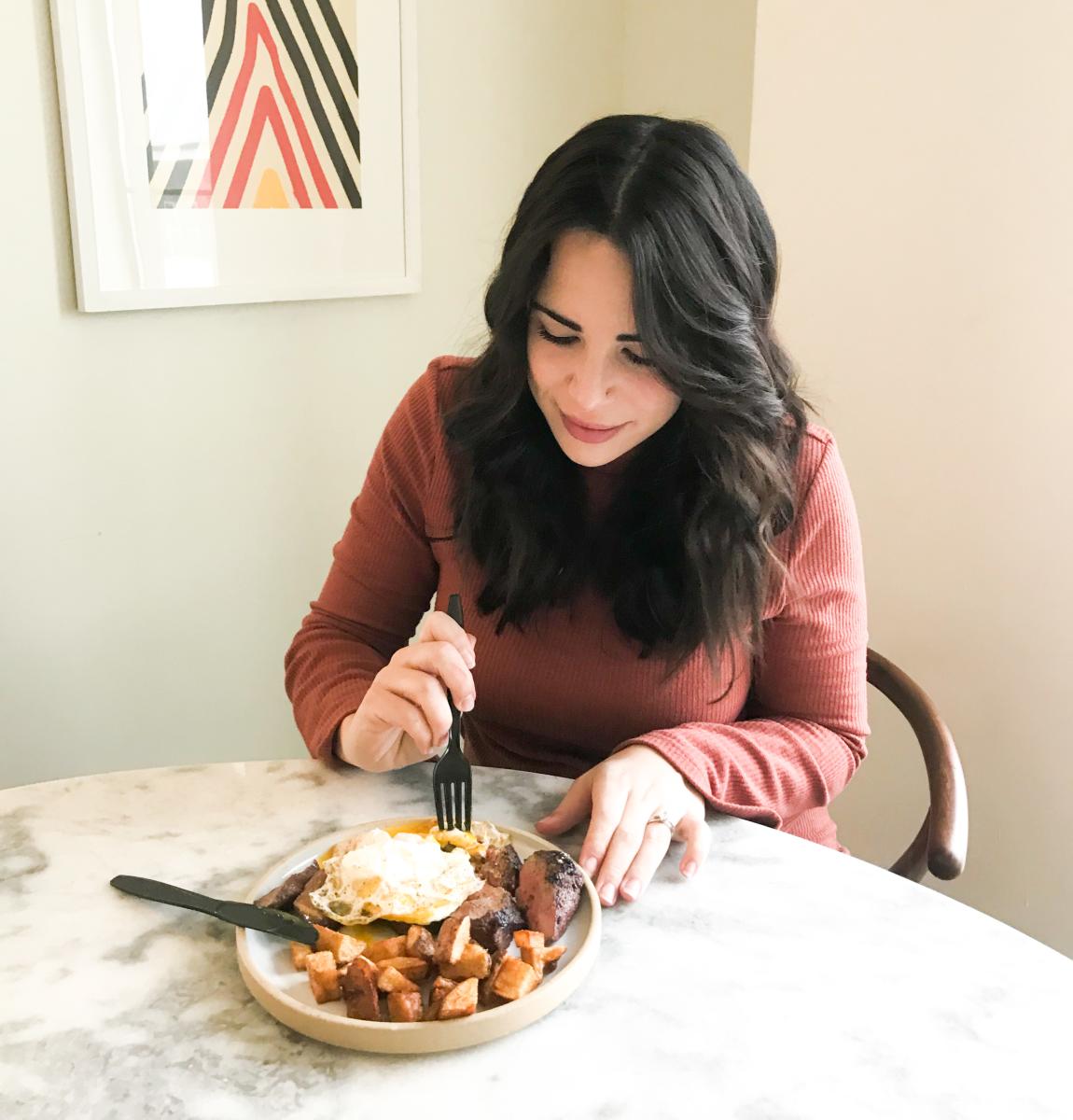 COFFEE
I couldn't write a Lexington Staycation guide without including our local coffee scene! My favorites include Manchester Coffee Co., Jefferson Street Coffee, and Third Street & Stuff Coffee.
What To Do
Kentucky Horse Park. The Kentucky Horse Park is a great day-trip activity to see different breeds of horses and learn all about the horses, farms, and racing in the Bluegrass!  Meet famous horses, explore the International Horse Museum, and take a horseback trail ride.
If your family loves getting outside and exploring like mine, Lexington is full of parks and trails to do just that! From simple nature walks to waterfall views, you can find it close by at one of these great local parks.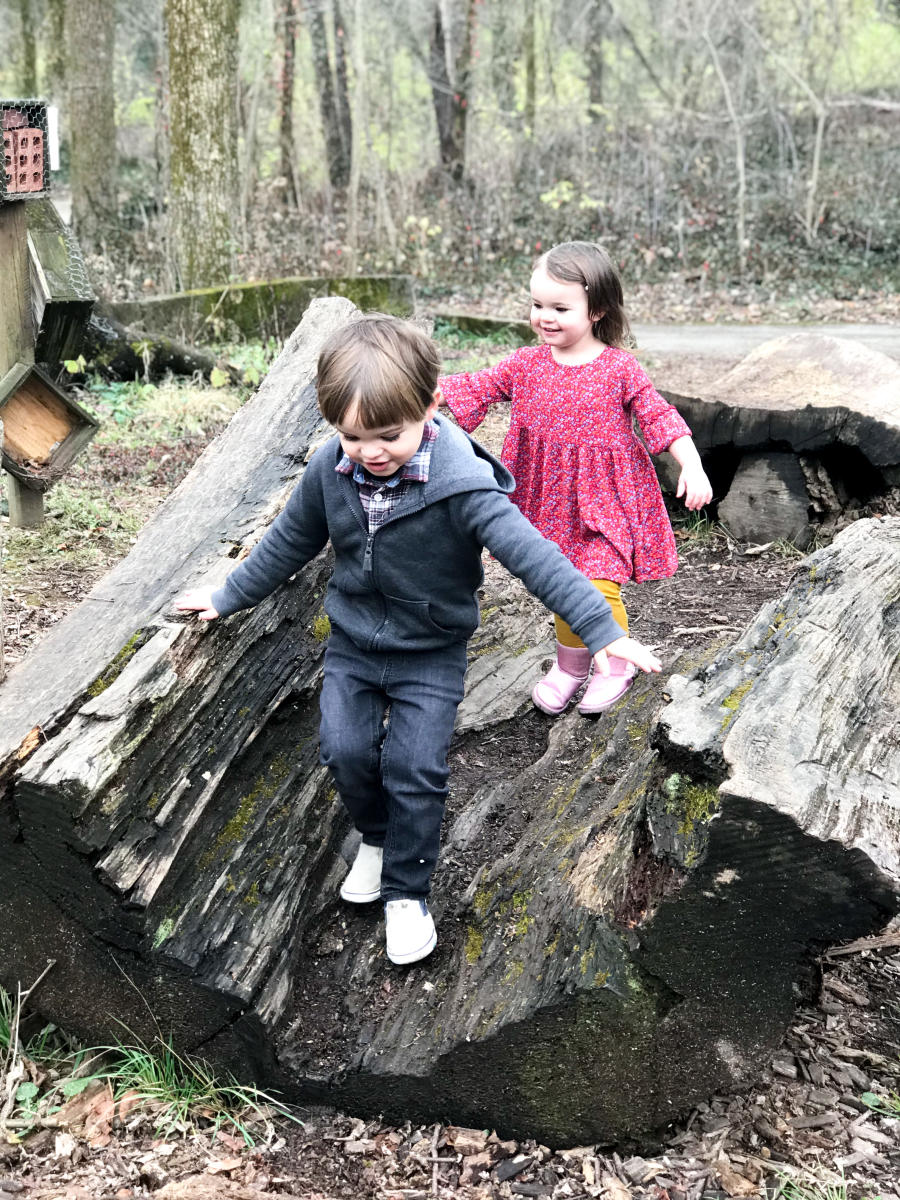 SHOP LOCAL
The newest addition to Lexington's local scene is Greyline Station, a historic greyhound bus station in the heart of the NoLi district, turned local marketplace is the perfect way to experience many of Lexington's locally owned small businesses! Some of my favorite Greyline vendors include:
OTHER PLACES TO SHOP LOCAL