There's nothing quite like the excitement of world-class Thoroughbred racing or the charm of our beautiful city. Whether you're a local, frequent visitor, or in town for the first time, we're thrilled to have you here for the 2022 Breeders' Cup World Championships happening November 4th and 5th at Keeneland. This guide is designed to help you make the most of your stay, however long that may be. Here are just a few of the fun and unique things to do in Lexington, Kentucky.
---
Horse Around Town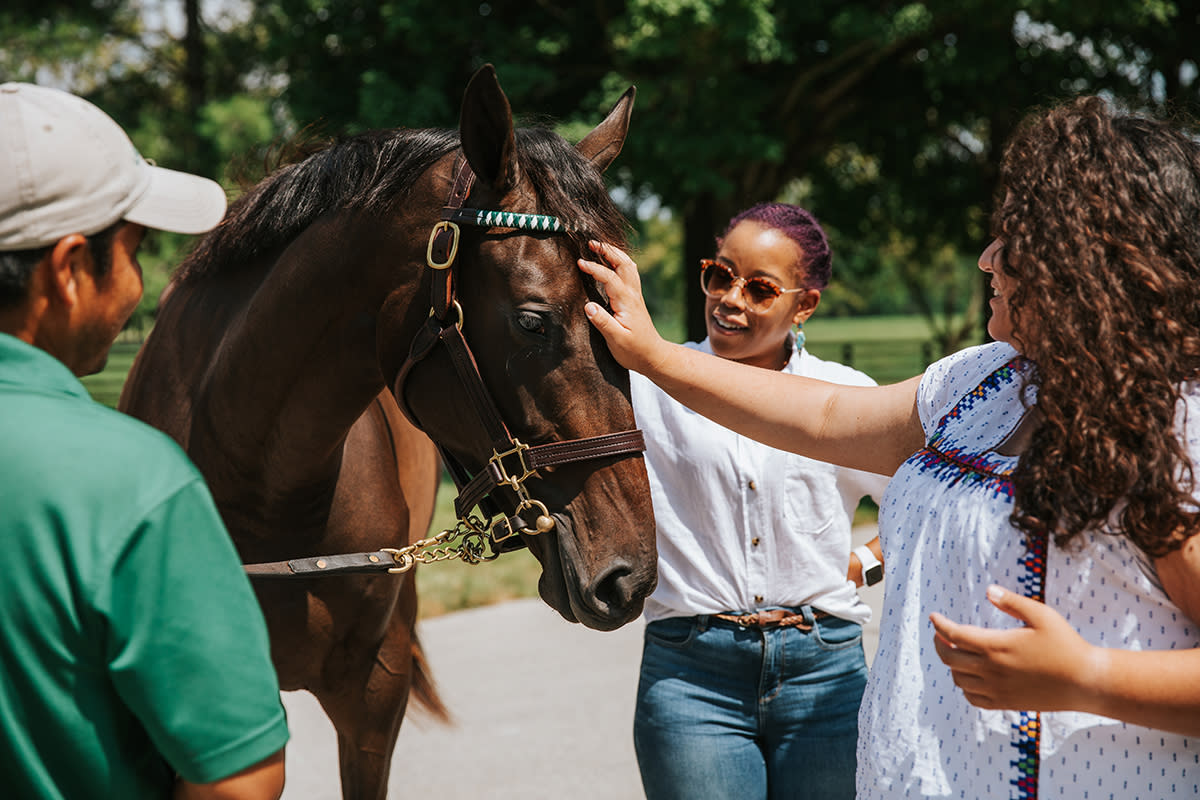 A Tour at Lane's End Horse Farm
Lexington is the Horse Capital of the World, making it the best place to get an up-close look at these beautiful creatures on or off the track. Schedule a Horse Farm Tour and you'll be able to visit some of the world's top farms where you'll see a variety of breeds and even have the chance to see Kentucky Derby winners.

Horse Country is a central booking outlet that makes it easy to plan a trip to many of our 450 horse farms and equine attractions. They offer a variety of experiences for everyone from the horse enthusiast to the leisure traveler looking for a fantastic, authentic experience in Kentucky. 

The Kentucky Horse Park is a must-see attraction for any and all horse lovers. It's 1,200 acres of prime, bluegrass farmland that houses all different breeds of horses, a museum, an art gallery, and special exhibitions. You'll have the chance to partake in horseback and pony rides, and meet Thoroughbred legends at the Hall of Champions barn.
---
Shop Til' You Drop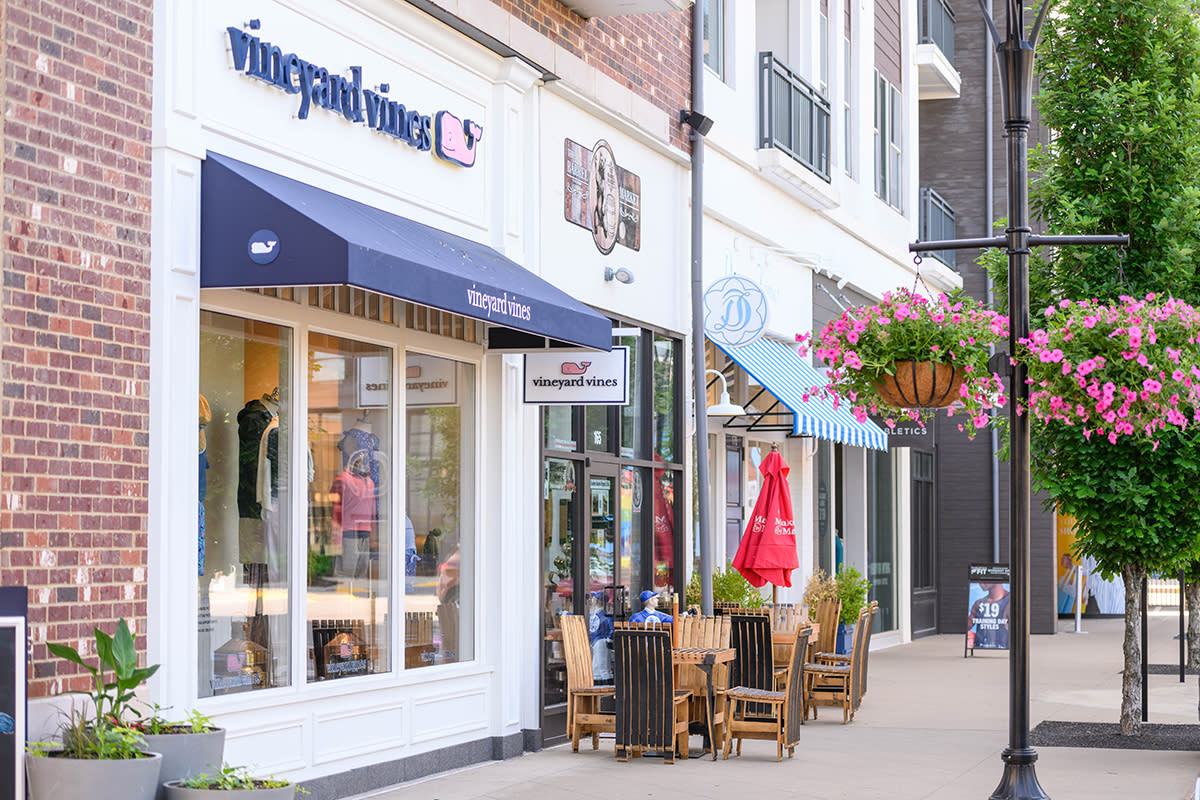 Vineyard Vines in The Summit at Fritz Farm
Once a Greyhound bus depot, Greyline Station has been carefully renovated into an exciting new shopping destination. It houses a number of unique retail stores, places to grab a delicious and healthy bites to eat. We suggest grabbing a drink at Old North Bar and strolling through the various retail offerings to see what catches your eye!

The Summit at Fritz Farm is another one of Lexington's eclectic shopping destinations with over 70 street-level shops and 25 dining options. It's home to some of your favorite brands like Apple, lululemon, and Anthropologie to name a few, including some you won't find anywhere else in town - such as The Barrel Market with over sixty unique, hand-crafted pieces all made from bourbon barrels and staves.
---
Try Our Bourbon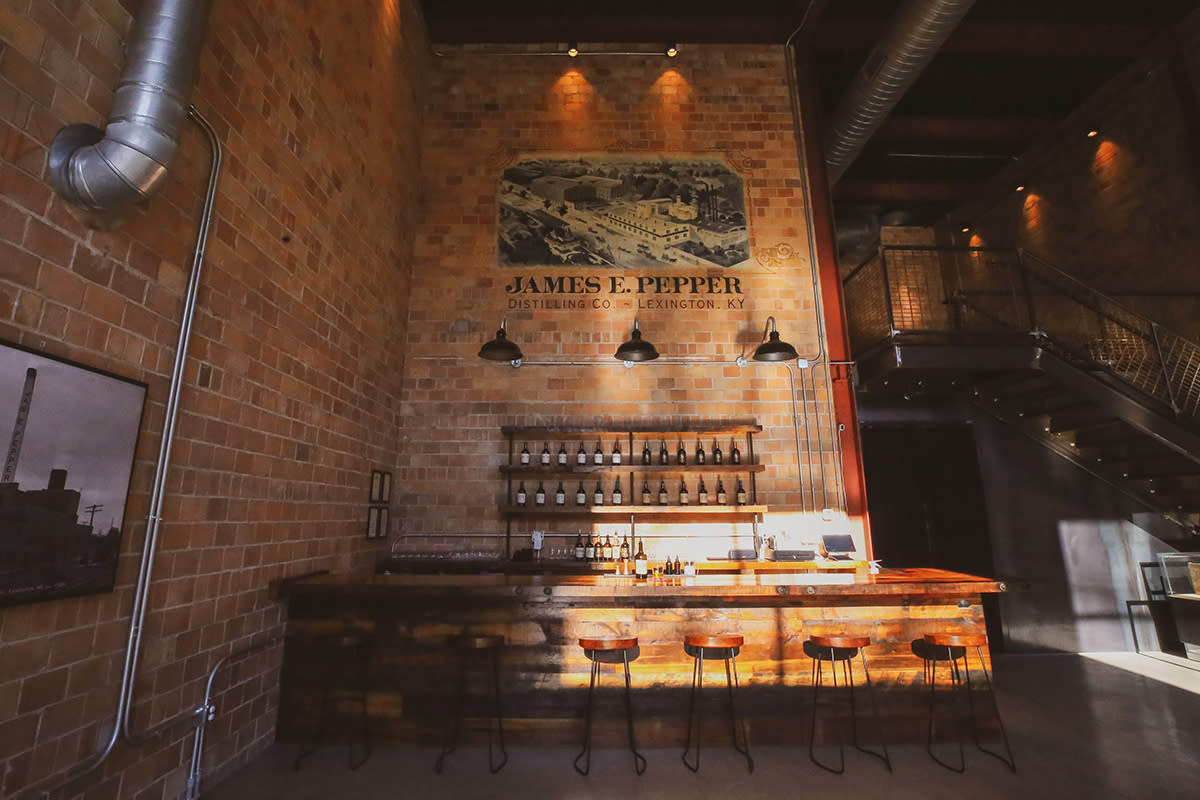 James E. Pepper Distillery
Kentucky is the birthplace of bourbon. It's an integral part of our rich history that goes back hundreds of years, and in that time we've perfected the art of bourbon making. Lexington is home to a number of exemplary distilleries such as Bluegrass Distillers, Lexington Brewing and Distilling Co., and the award-winning Town Branch Distillery, one of the few joint brewing and distilling operations in the world. 

And don't skip the ever-popular Distillery District, home to the historic James E. Pepper Distillery. The Distillery District also houses Barrel House Distilling Co., known for its award-winning spirits like RockCastle Bourbon, Oak Rum, and Devil John Moonshine to name a few.

If you're looking for something to sip on, you can't go wrong with Lexington's downtown scene. You'll find that just about every bar and restaurant has delicious specialty bourbon cocktails, but some of our favorites include Bourbon on Rye, Belle's Cocktail House, and Bar Ona. 
---
Explore Local Sights & Scenes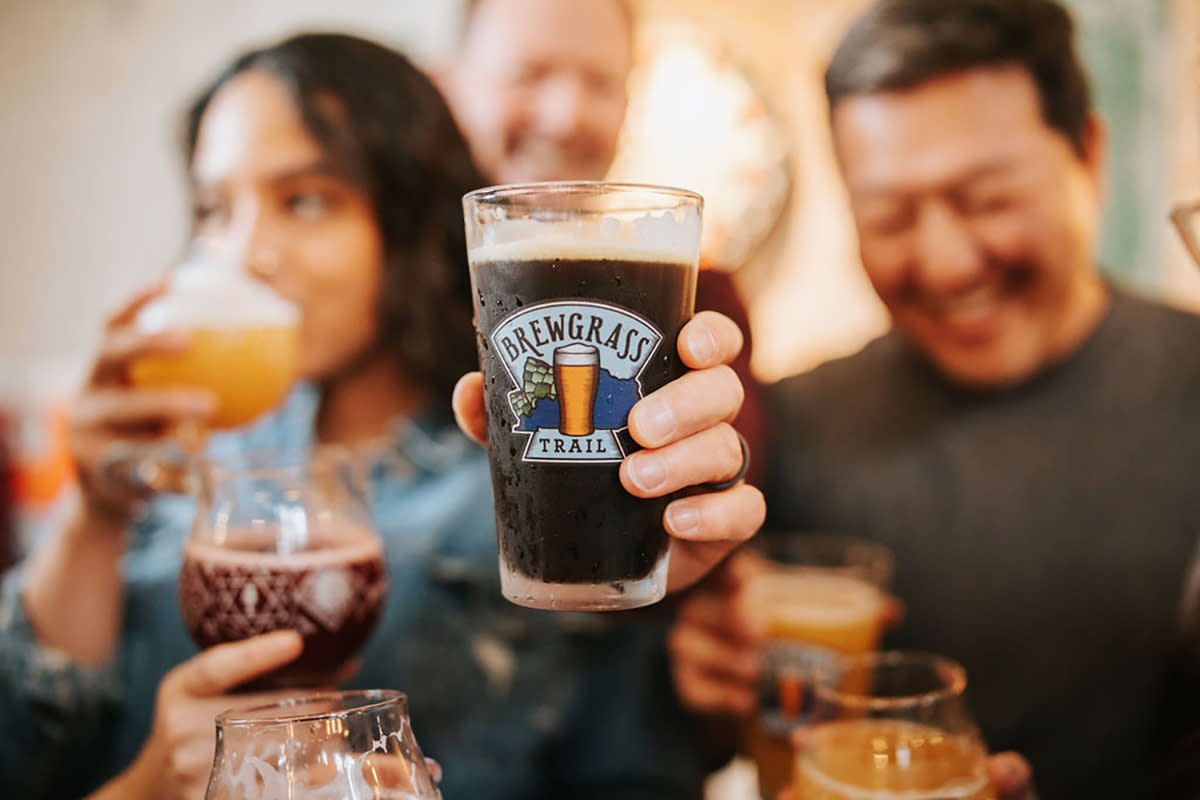 Friends enjoying a drink on the Brewgrass Trail
There is color at every turn in downtown Lexington with beautiful, thought-provoking, and stunning murals. Dozens of street artists, both commissioned and anonymous, worked hard to create these pieces. Take part in the Mural Challenge to see them all. It's easy, it's fun, and there's a free poster in it for you when you're done.

Kentucky is famous for its bourbon, but it's not all we specialize in. The Brewgrass Trail is your chance to sample Lexington's delicious and one-of-a-kind beers, ciders, and sake. These local breweries are part of a culture all their own, and we couldn't recommend them enough. Sign up for a Brewgrass Trail Digital Passport and you can even earn some free merch along the way. 
---
Get a Taste of Lexington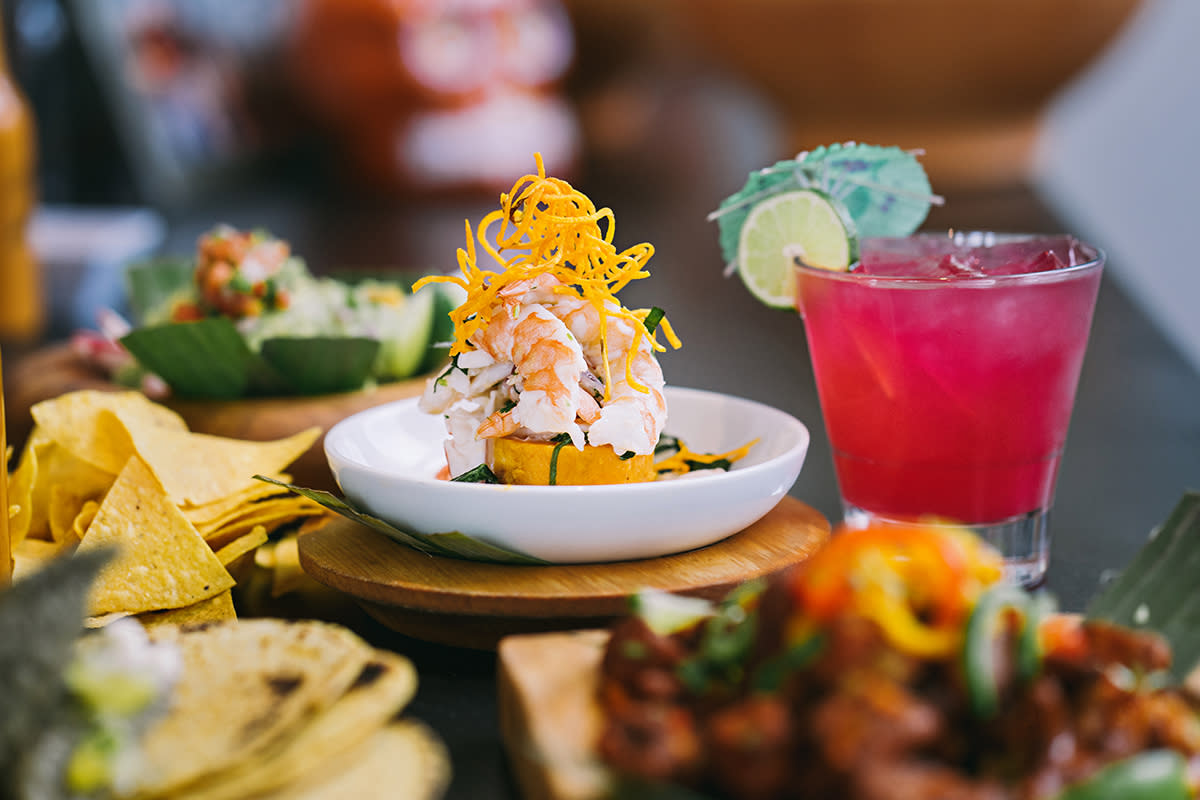 An entree paired with a cocktail at Corto Lima
There's a lot to love about Lexington, and the food scene is no exception. Our diverse collection of restaurants feature dishes and flavors from around the world, so no matter what you're hungry for, we've got it. There are local favorites like Carson's, which serves up Bluegrass staples in generous portions alongside Prohibition-style cocktails, and Corto Lima which is known for Latin-inspired cuisine and imaginative cocktails. We could go on and on, but you can use the Beyond Grits guide for a detailed look at all the different eateries Lexington has to offer.
---
Breeders' Cup Festival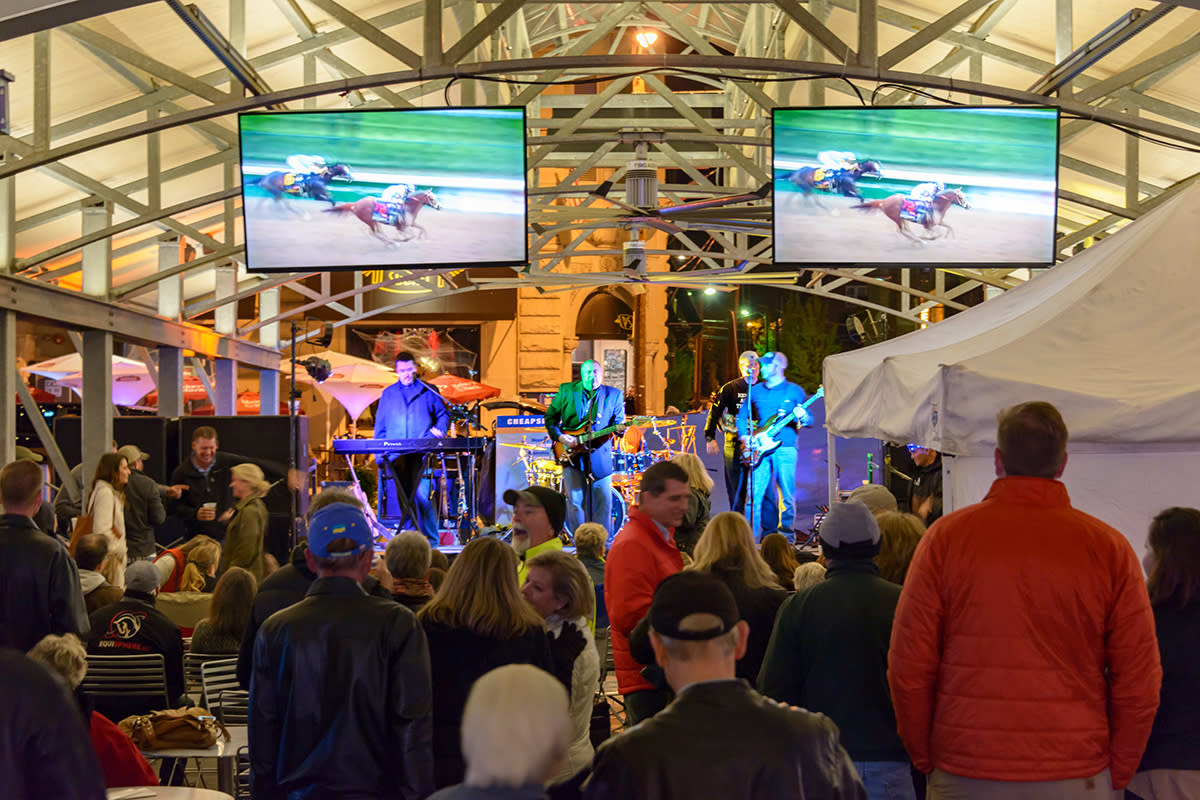 People enjoying live music and horse races at the Breeders' Cup Festival
With the Breeders' Cup comes the Breeders' Cup Festival, a week-long celebration with music, food, block parties and more! It's the perfect way to keep the party going off track. For more details, check out our 2022 Breeders' Cup Festival guide!