EXPLORE LEXINGTON LANDMARKS. WIN A PRIZE.
---
Lexington is filled with fascinating landmarks old and new, each one with a story to tell. So we made a scavenger hunt to help you find some of the best. It's a fun family-friendly way to explore downtown, and you'll learn a lot about Lexington along the way. Give it a shot!
We'll have a prize waiting for you when you're done.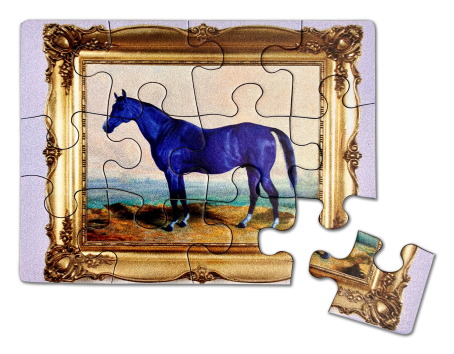 WIN THIS PUZZLE
It's rumored that our mascot, Big Lex, was a horse that turned blue from grazing in Lexington's beautiful bluegrass pastures. Complete the Little Lex Scavenger Hunt and you'll receive a free 12-piece puzzle of this local legend. Just pick it up at the Visitors Center when you're done.
Travel Guides
Reading is cool. Get inspired and start planning.