Lexington is a vibrant city with a rich past worth exploring. For those looking to explore that history, this guide is designed to give you a first hand look at Lexington's past.
---

Places to Explore
Gratz Park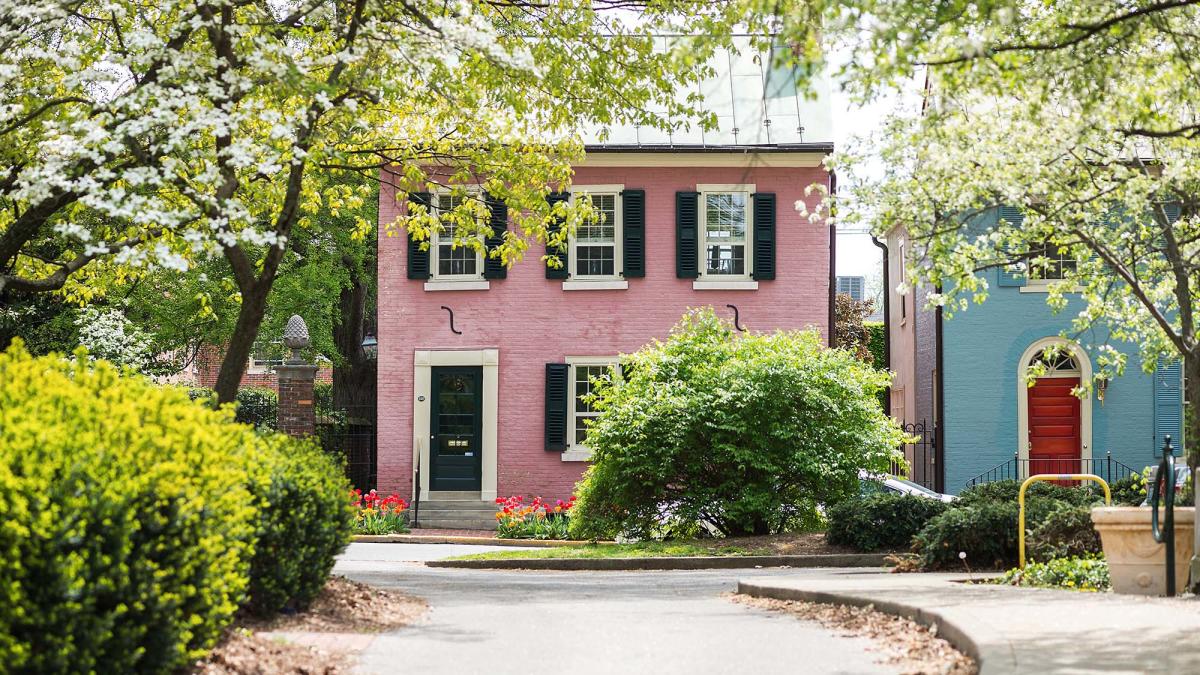 Gratz Park is the perfect place to take an idyllic stroll. Here, you'll find the historic homes of some of Lexington's first leaders, as well as the Fountain of Youth statue which was donated by Lexington author James Lane Allen. Gratzpark.org
 
Mary Todd Lincoln House
578 West Main Street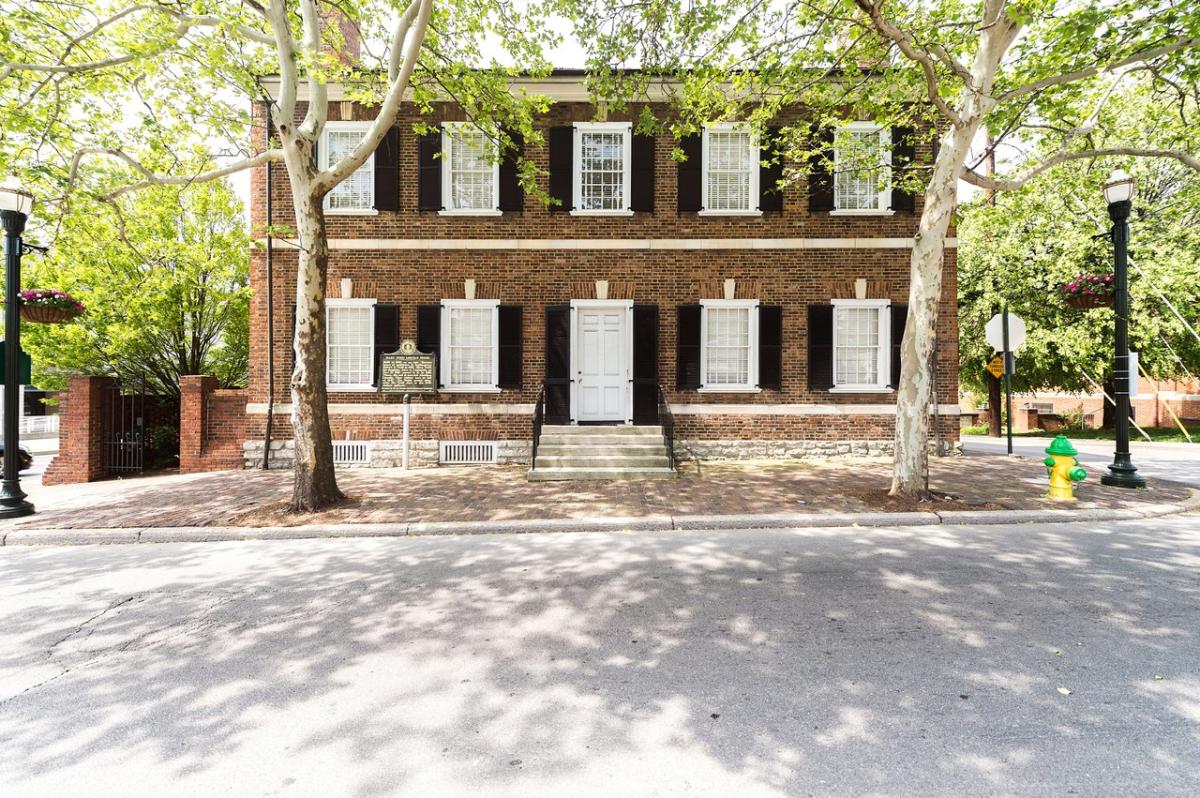 The Mary Todd Lincoln House is the childhood home of President Abraham Lincoln's wife, and also has the unique distinction of being the first historic site to be restored in honor of a first lady. The guided tour teaches you about her life here as well as her time as First Lady. Mtlhouse.org
 
Loudoun House
209 Castlewood Drive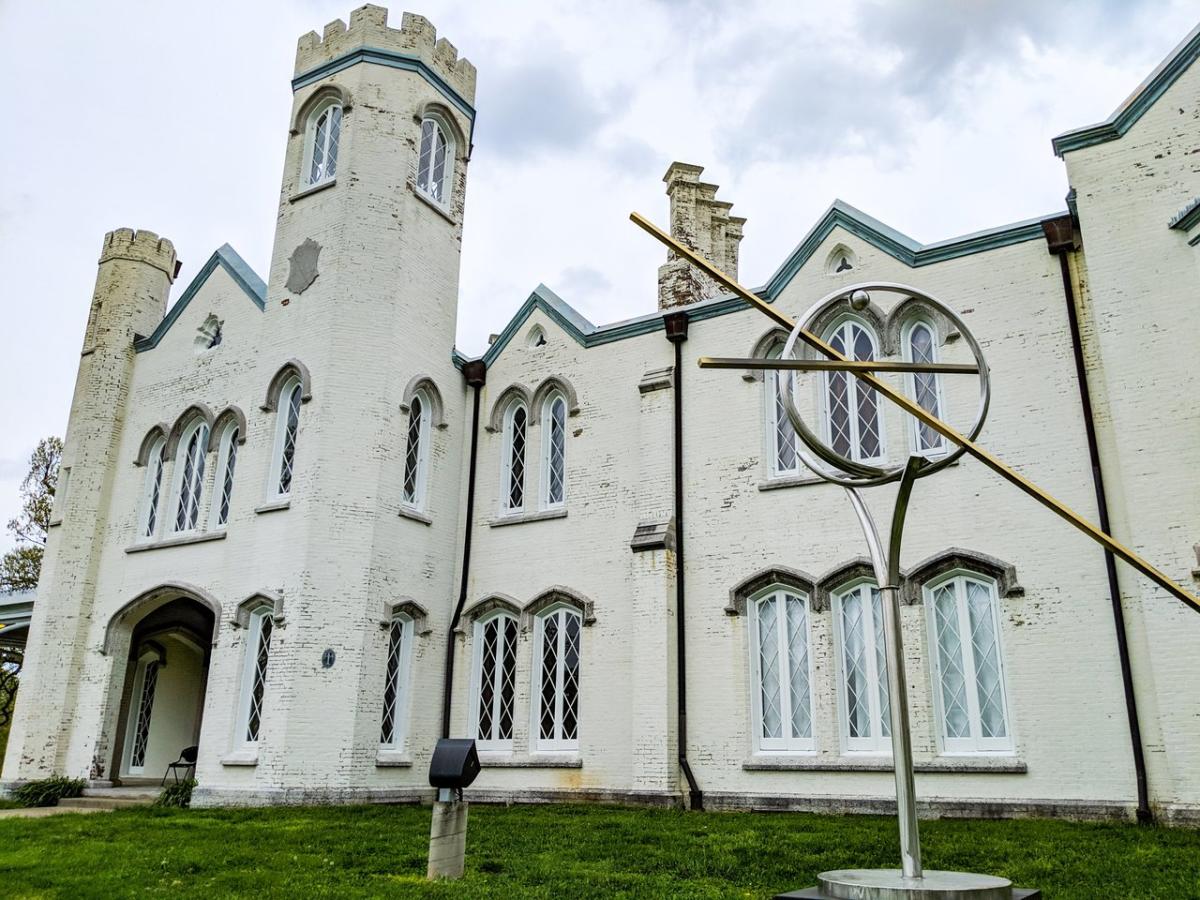 The Loudon House is one of only five remaining castellated Gothic Revival villas in the entire nation. The villa, which is on the National Register of Historic Places, was built in 1850 by New York architect A.J. Davis for Francis Key Hunt. Today, this building is home to the esteemed Lexington Art League. http://www.lexingtonartleague.org/loudounhouse.html 
Lexington Opera House
401 West Short Street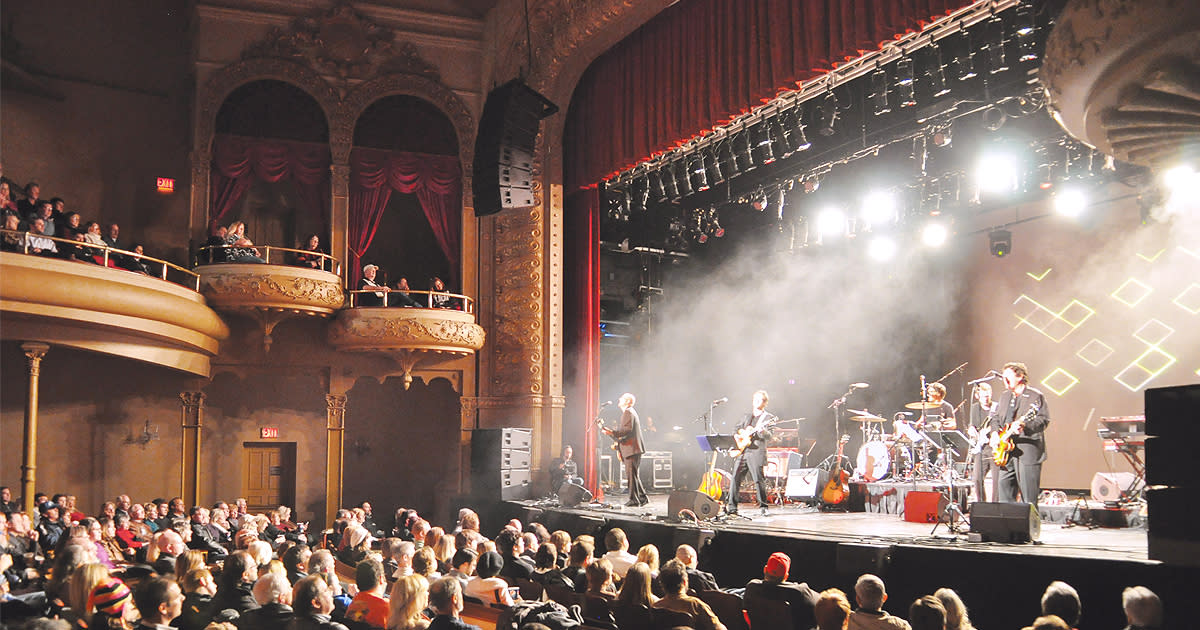 The Lexington Opera House was built in 1886 by architect Oscar Cobb, and now hosts a variety of performing arts events. Interestingly, it is one of only 14 theaters in the country built before 1900 that is still in operation and has less than 1,000 seats. lexingtonoperahouse.com
Ashland, The Henry Clay Estate
120 Sycamore Road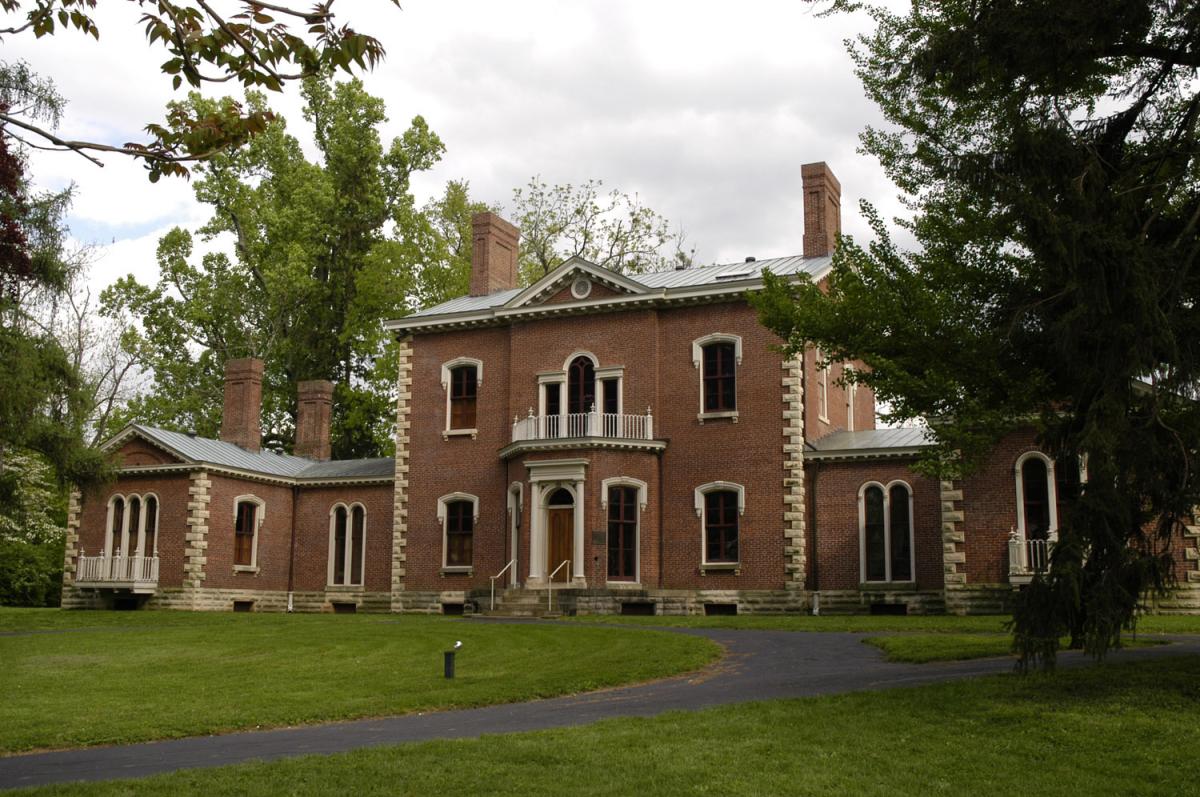 The Ashland Estate is the former plantation of acclaimed Kentucky statesman, Henry Clay, which has been preserved on 17 acres of wooded grounds. Tour the mansion or the surrounding scenic residential streets, visit the English parterre garden, or take a "Trees of Ashland" tour during your visit. Henryclay.org
Lexington Cemetery
833 West Main Street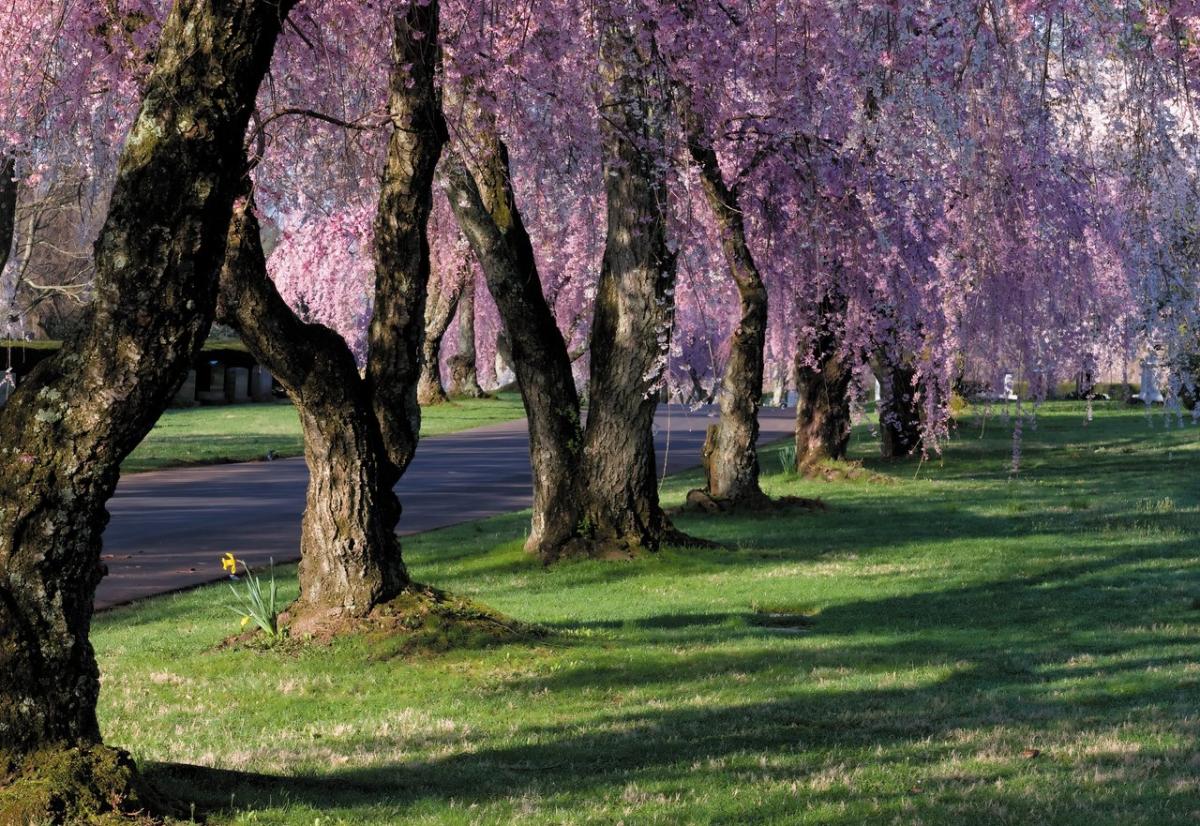 The Lexington Cemetery is a beautiful and serene environment that also serves as the resting places for many notable Kentuckians. With over 200 species of trees, it is not only one of the most beautiful arboretums in the country, but also a mecca for 179 species of bird. The grounds are also home to three picturesque lakes, peaceful fountains, and beautiful gardens blooming with annuals and perennials. lexcem.org
Shaker Village of Pleasant Hill
3501 Lexington Road, Harrodsburg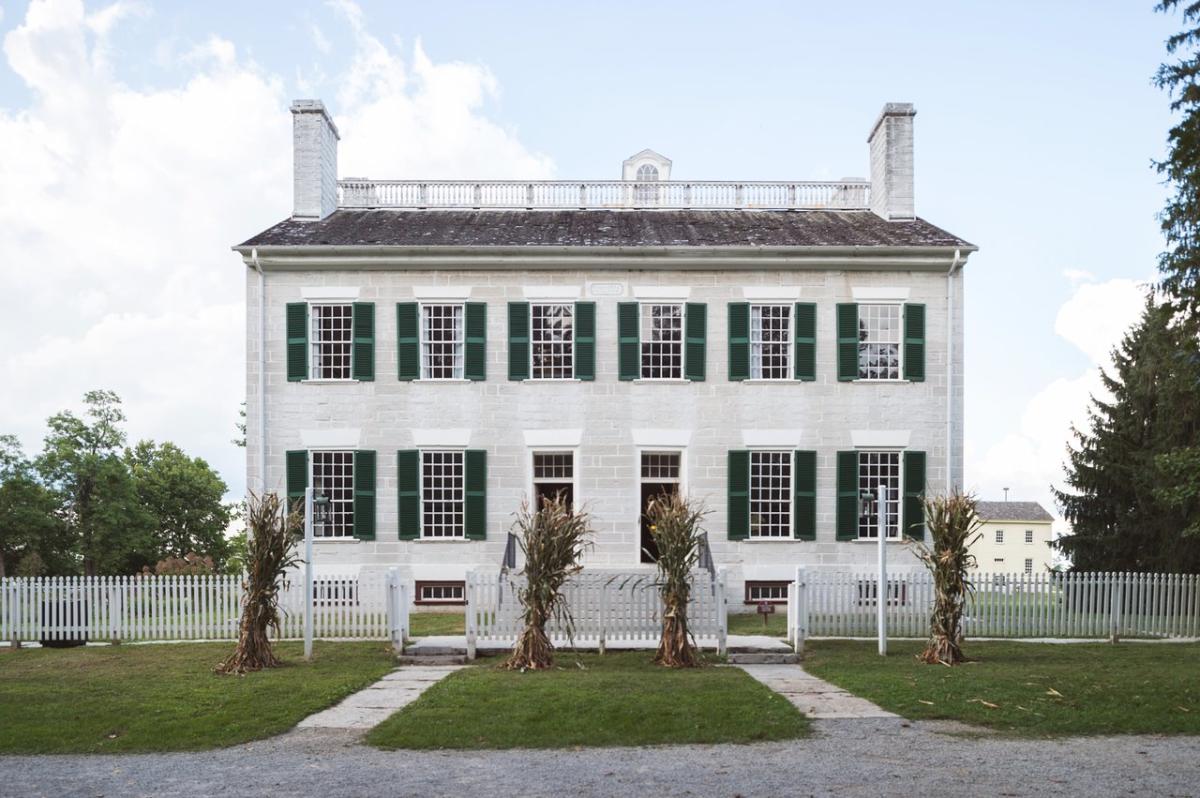 The largest restored Shaker community spans across 3,000 acres and houses 34 original Shaker structures, making it the country's largest private collection of original 19th-century buildings. It also offers a variety of music and dance performances, classes, trails for hiking and horseback riding and more. shakervillageky.org
---

Places to Eat
Columbia Steakhouse 
One of Lexington's oldest restaurants, this traditional steakhouse has been a local favorite since 1948. Famous for their "Nighthawk" special, crispy fried banana peppers, and lamb fries. https://www.visitlex.com/listing/columbia-steak-house/6100/ 
Historic Courthouse + Zim's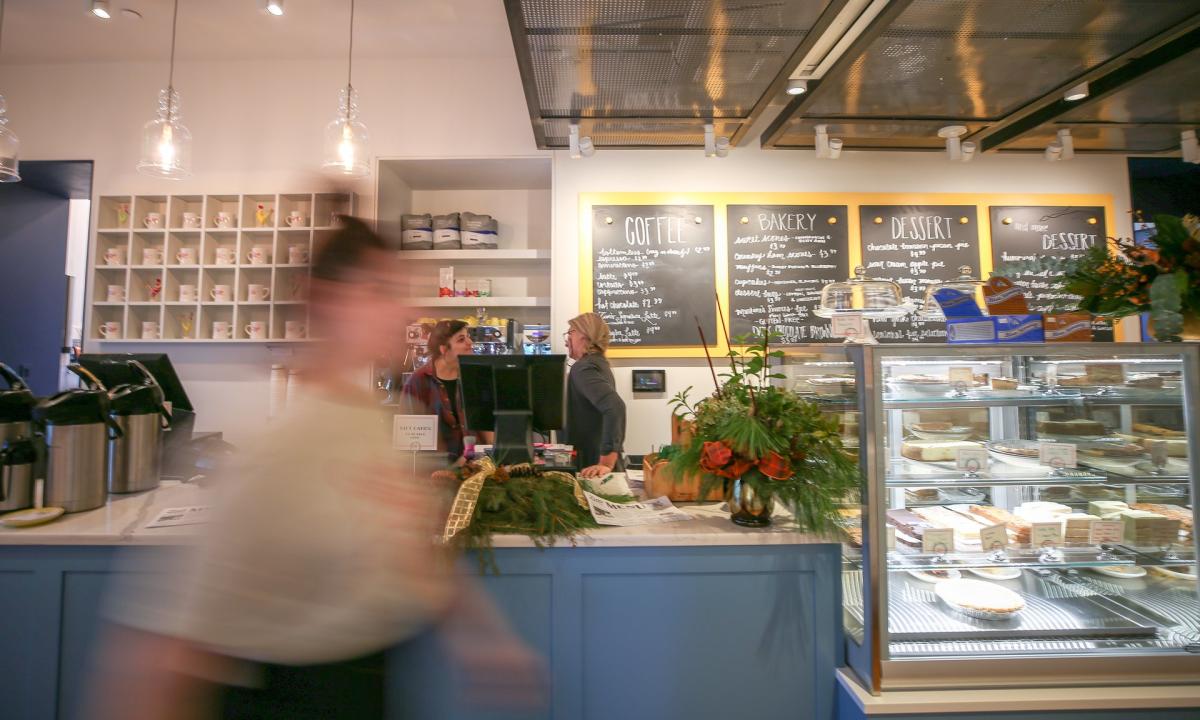 Located inside the Visitor's Center at Lexington's Historic Courthouse Square, Zim's Cafe spotlights regional southern dishes and pieces from local artists. It is owned by the James Beard recognized Chef Ouita Michel, who specializes in southern cuisine and also owns several other restaurants in town.
Dudley's On Short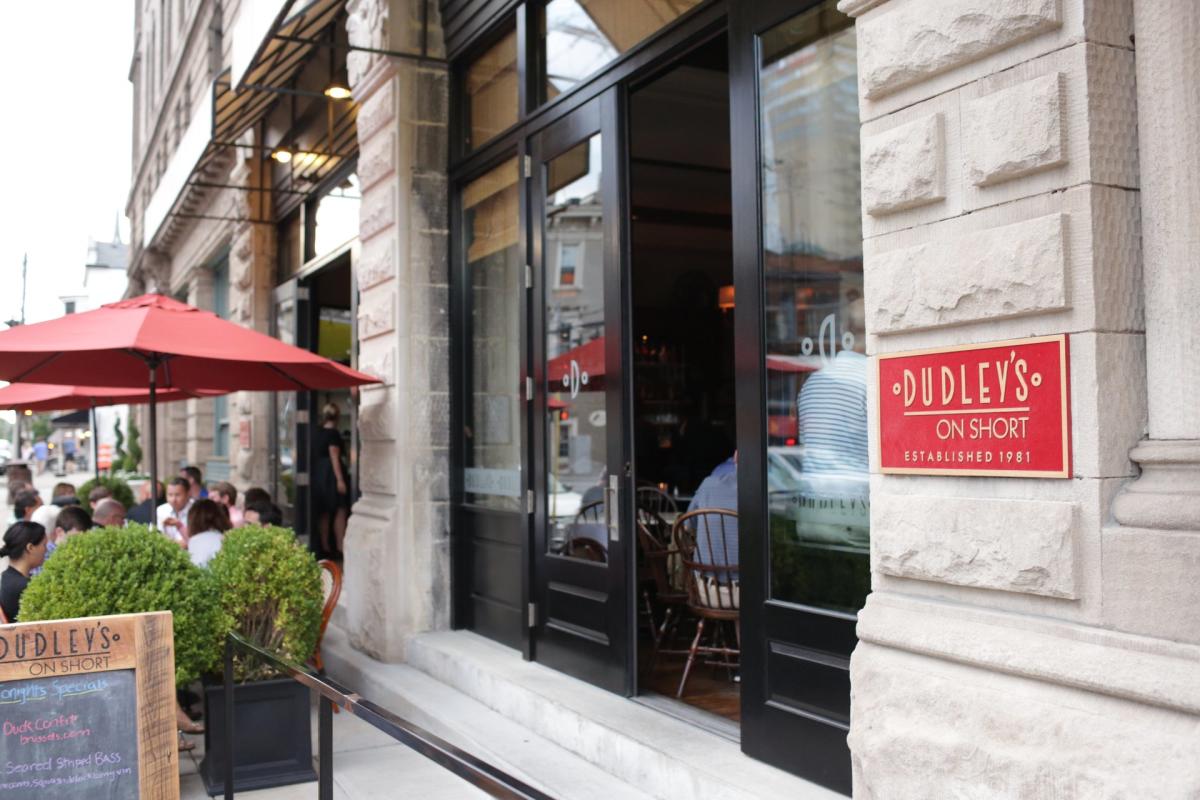 Once located in the Historic Dudley's Square, this local favorite now resides in downtown's historic Henry A. Tandy Centennial Park, Dudley's on Short perfectly balances upscale elegance with comfort. This local favorite is known for their modern and inventive menu, extensive wine collection, and adventurous continental entrées. https://www.visitlex.com/listing/dudleys-on-short/5828/ 
Distillery District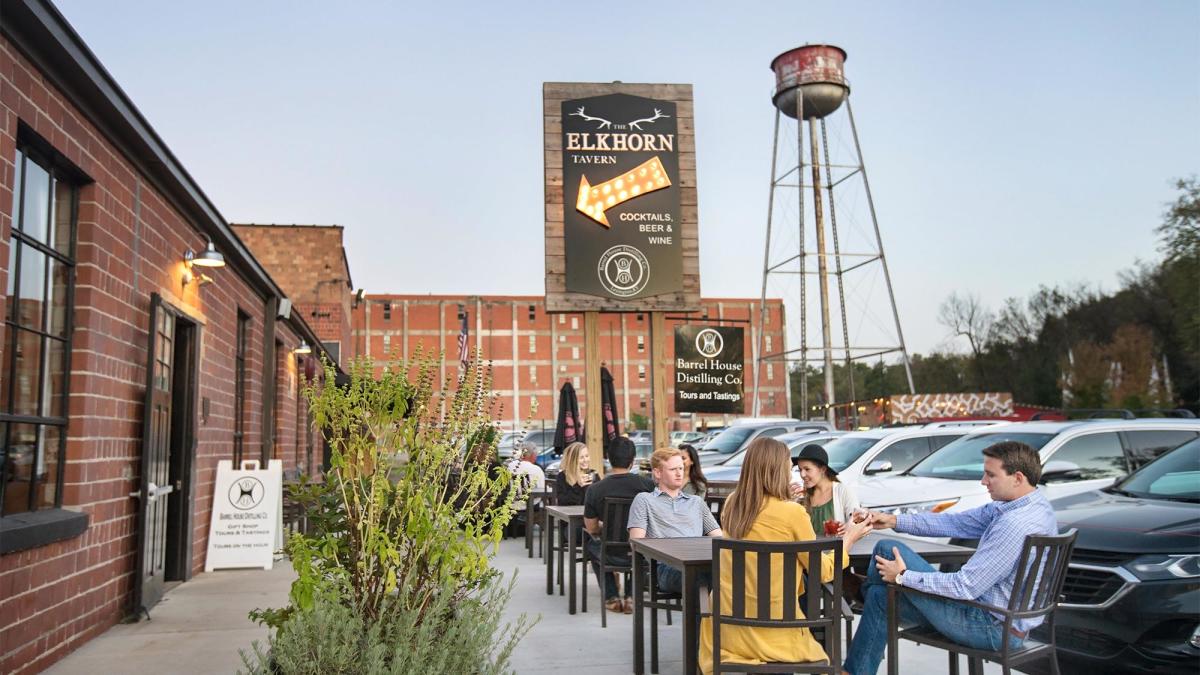 This 25-acre property was home to the historic James E. Pepper distillery, before being abandoned completely for 50 years. It has since been restored to its former glory and is now home to several restaurants, distilleries, and an ice cream parlor, making it one of downtown's liveliest destinations. https://www.lexingtondistillerydistrict.com/)
---

Where to Stay
21c Museum Hotel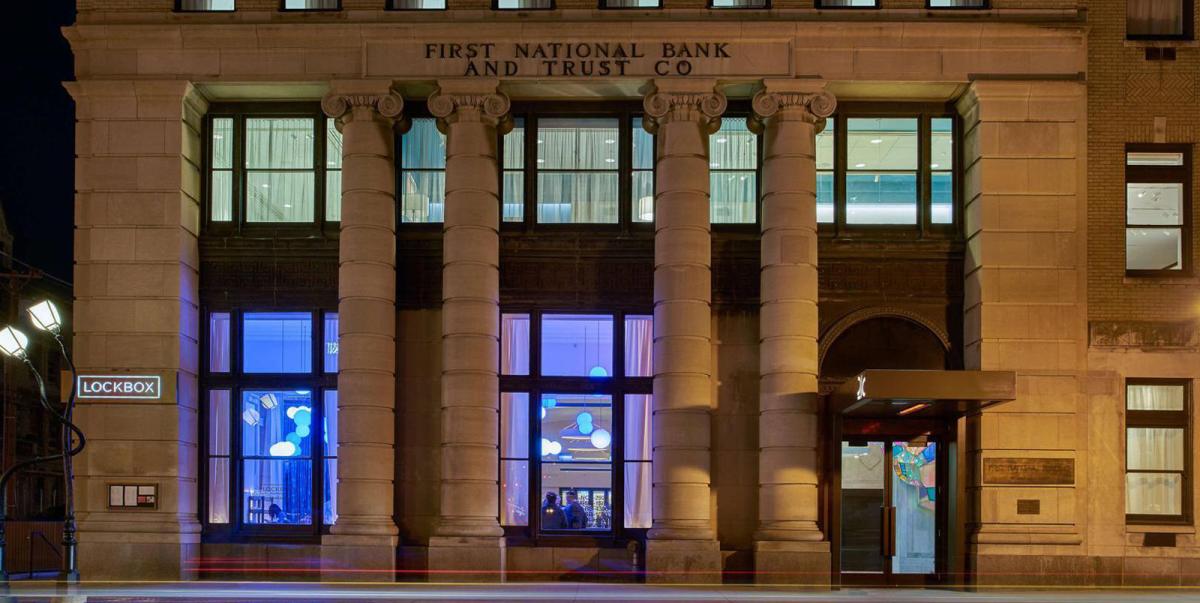 21c is more than just a hotel, it's also home to a contemporary art exhibition which is totally free of charge. One of the most unique things about the 21c is that the building was originally a bank, and they even offer a dining option inside one of the large bank vaults. https://www.visitlex.com/listing/21c-museum-hotel/6903/ 
The Sire

This boutique hotel is conveniently located in one of downtown's historic neighborhoods, and is only a short walk away from Gratz Park. Additionally, The Sire can be found on the National Register of Historic Hotels. https://www.visitlex.com/listing/the-sire-hotel-lexington-tapestry-collection-by-hilton/5875/
---

General History
Bourbon Distilleries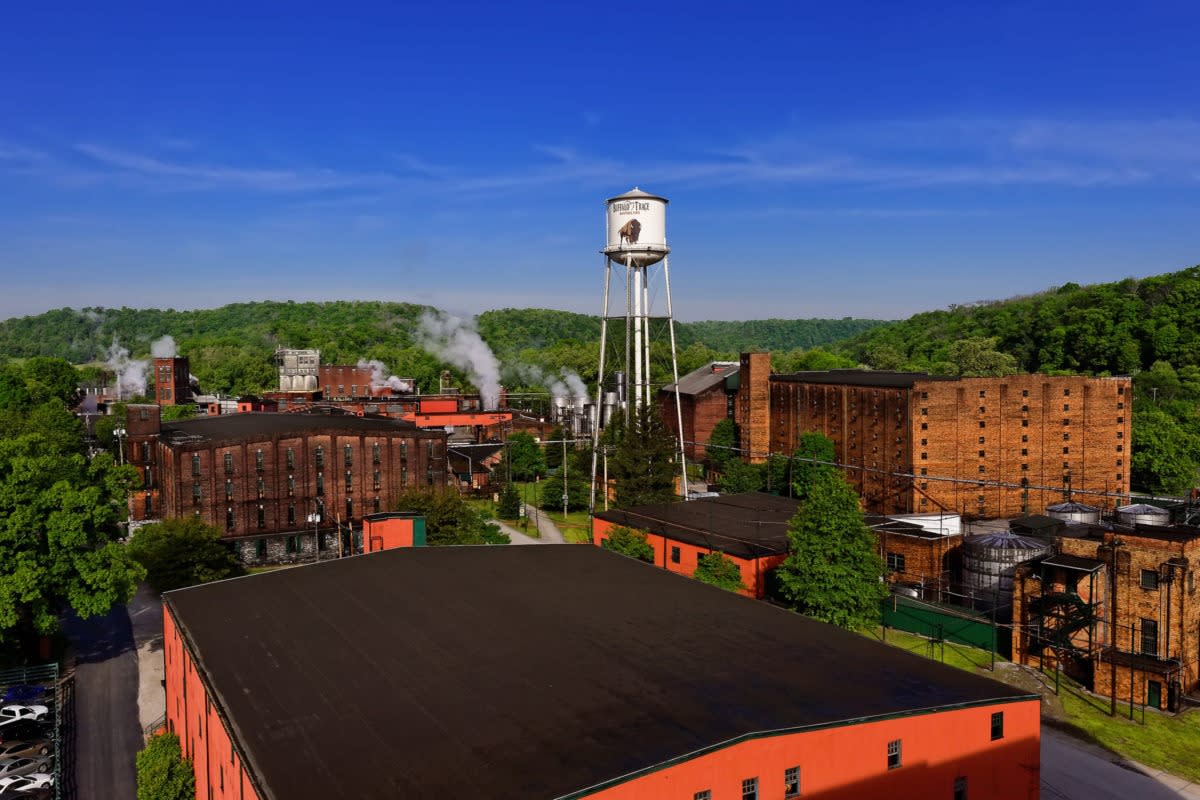 It is thought that distilling was brought to Kentucky in the late 18th century by Scots, Irish-Scots, and other settlers. Although the origins of bourbon as a distinct variation of whiskey is heavily disputed, Elijah Craig is said to be the first to age the product in charred oak casts. This process is what gives bourbon its distinct taste and brownish coloration. Whiskey as we know it today, developed around the late 19th century, has been a staple in and around Kentucky ever since. For more information about modern day distilleries: https://www.visitlex.com/things-to-do/bourbon/distilleries/ 
Horse Farms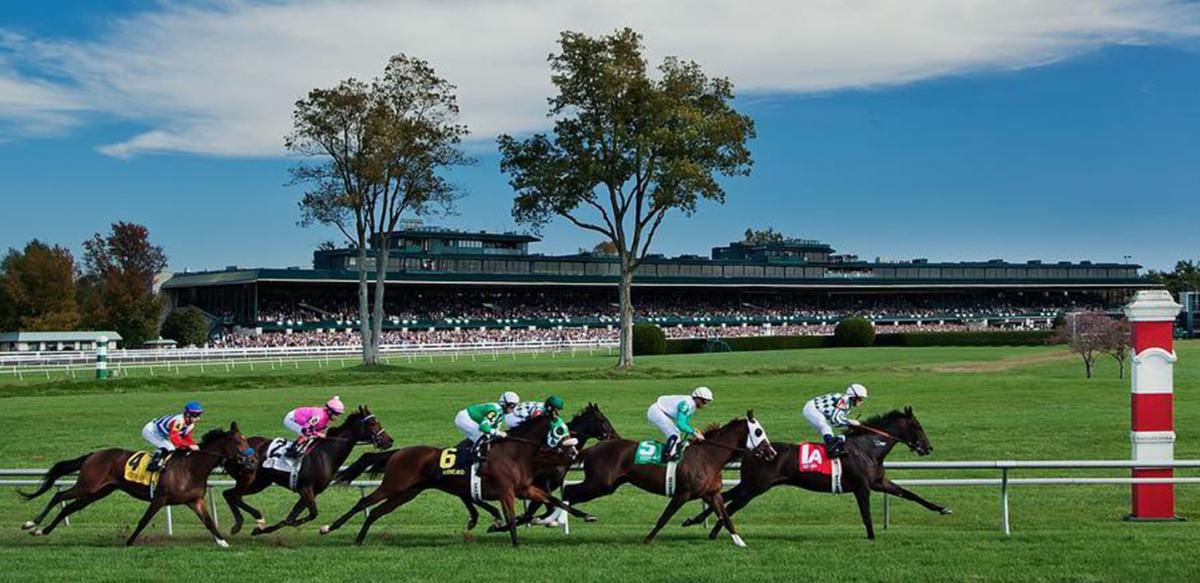 Lexington is the Horse Capital of the World, and naturally, has a history that's rich in all things equine and racing. Some of the most successful and famous racehorses of all time have been bred or lived here, including legends like Man o' War and Secretariat—whose graves can be visited at the Kentucky Horse Park and Claiborne Farm. Horse racing is ingrained into Kentucky culture, and one of the best examples of this is the renowned Keeneland Racecourse. A track founded by horsemen for horsemen in 1936, it has since grown to become the world's largest Thoroughbred auction house, and the host of world-class races during its Spring and Fall meets. For an up-close look at the beautiful creatures this city is known for, there are a variety of horse tours to choose from. https://www.visitlex.com/listing/kentucky-horse-tours/554/ 
---

Historical Markers
Some noteworthy historical markers in the city
Oldest House in Lexington (Marker Number: 1437)
Location: 317 S. Mill St., Lexington
Description:This house was constructed in 1784 for Adam Rankin, the minister of Lexington's Presbyterian Church. In 1971, the Blue Grass Trust for Historic Preservation moved the house from its original location, at 215 West High Street, in order to prevent its destruction. Notably, teacher, astronomer, and maker of world-famous Burrowes mustard, Samuel D. McCullough was born here in 1803. 
Man o' War (Marker Number: 1215)
Location: Near Man o' War statue at Ky. Horse Park
Description: Man o' War, the greatest racehorse of his day and one of the greatest of all time, lies buried beneath this statue by noted sculptor Herbert Haseltine. Plaque presented by The Thoroughbred Club of America. He was foaled March 29, 1917, at August Belmont's Nursery Stud, only a few miles away. Man o' War, also known as "Big Red," sired 62 stakes winners, with his progeny earning a total of over $3.5 million. 
African Cemetery No. 2 (Marker Number: 2110)
Location: 419 East Seventh St., Lexington
Description: This cemetery is the earliest recorded cemetery in Lexington to be organized, owned, and managed by African Americans. This site has existed since 1869, with many important African American community leaders being buried here (See below.) Presented by African Cemetery No. 2, Inc. and the Ky. African American Heritage Commission.
(Reverse) African Cemetery No. 2 - Buried here are leaders of: Ladies Auxiliary Society No. 2, Colored People's Union Benevolent Society No. 1, Lexington A and M Fair of Colored People, Colored Orphan Industrial Home, the horse-racing industry, early public schools for African Americans, individuals for social and economic advancement after Civil War. Members of the U.S. Colored Troops are also buried here.
 
The African-American Heritage Guide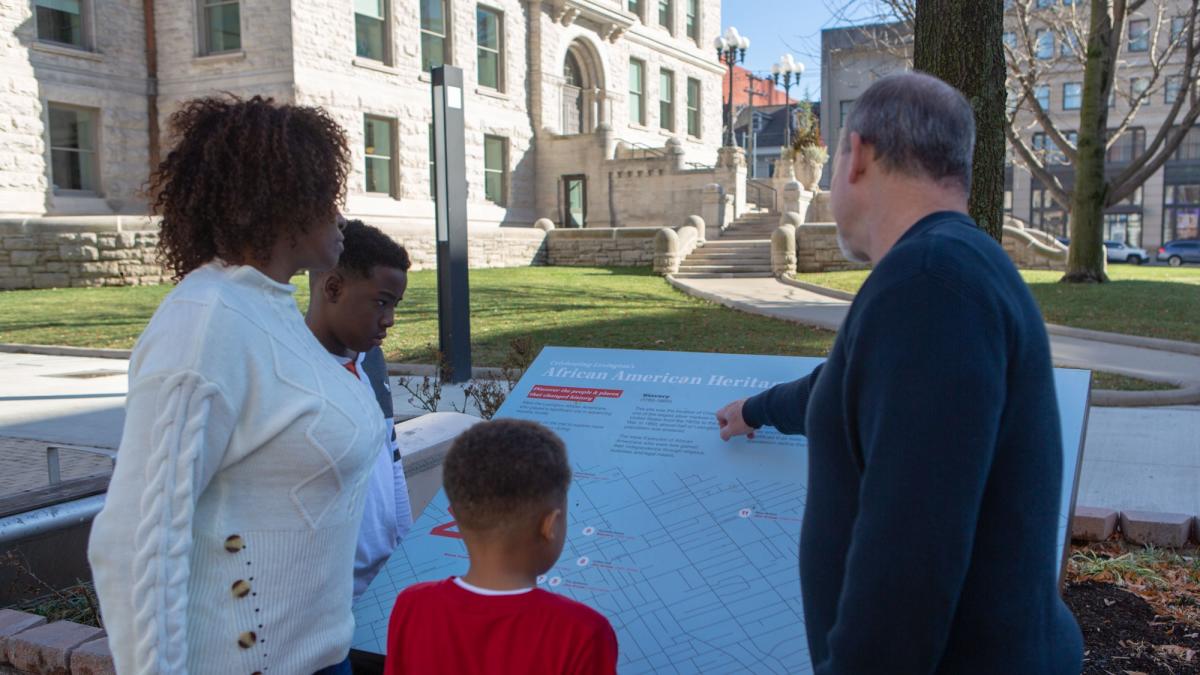 Lexington has always been more progressive than its neighbors, and has been the place of some significant change. This sign tour is an opportunity to explore that history and learn about the people, places, and events that played a significant role in the advancement of equality for African-Americans.
https://www.visitlex.com/guides/post/the-african-american-heritage-guide/)