Summertime and the living's easy. And there's no easier place to get into some summer fun than Lexington. Everything is green, the weather is warm, and the vibe is perfect for indoor and outdoor adventures. With all that, it's no surprise that we were named one of the "13 Best Places to Travel in June 2022" by Travel + Leisure.
---
Pride Month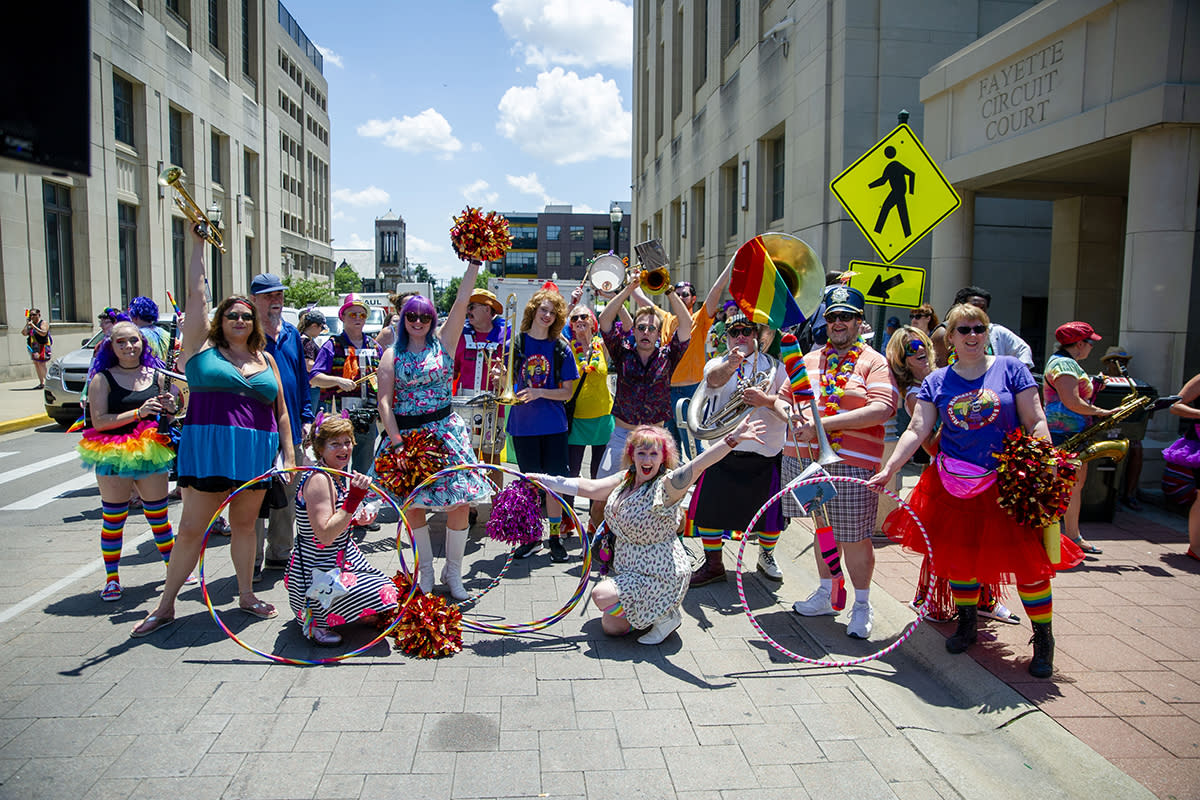 Lexington Pride Festival
June is Pride Month, and Lexington's LGBTQ+ community is certainly something to be proud of. Lexington received a perfect score, the highest in Kentucky, in the Human Rights Campaign Municipal Equality Index, a ranking of cities based on how inclusive municipal laws, policies, and services are of their gay, lesbian, bisexual, and transgender populations.
Lexington's official Pride Festival, which draws around 50,000 people to our city every year, is on June 25. But you can celebrate Lexington's diversity year round by supporting our many queer-owned and queer-friendly local businesses. 
Bar Ona, named one of the best bars in the nation by Esquire, has a beautiful interior and a spectacular menu of mixed drinks. If you're looking for something loud and proud, Crossings is a great place to socialize and play pool. The Bar Complex is the perfect mix of the two. With an upstairs dance floor, and weekly drag shows, it's always sure to make for a memorable night.
After a fun night out, there's no better way to bounce back than brunch. Places like Epping's and Lockbox have delicious brunch menus, and many brunches around town are drag brunches—for a little extra flair. Or if you prefer something low-key, Lussi Brown, an artisanal queer-owned coffee shop and bar, is the perfect place to relax and recover. 
---
Canoe Kentucky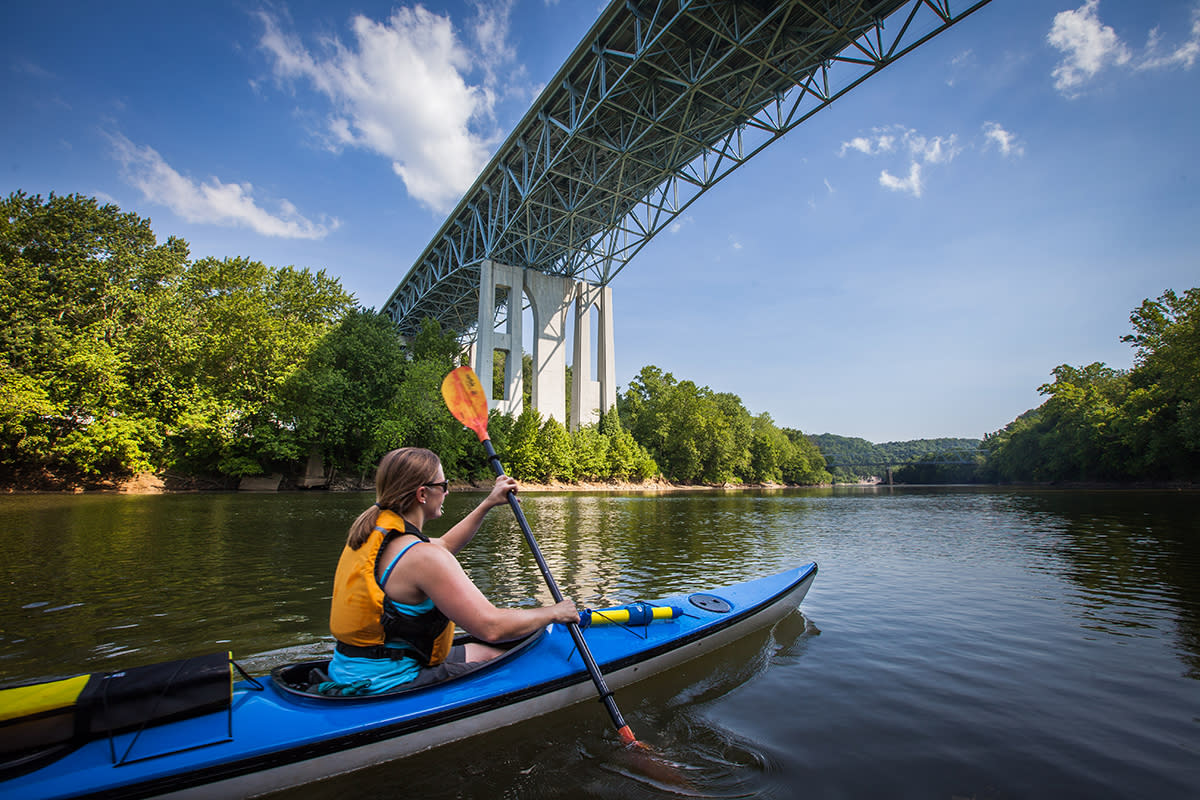 Canoe Kentucky
Summer is the perfect time to get some sun and explore the great outdoors. Canoe Kentucky not only gives you a beautiful view of Elkhorn Creek, but it's a good workout, too! Whitewater and floating trips are available, as well as guided and self-guided tours. You can even swim and fish.
---
West Sixth Farm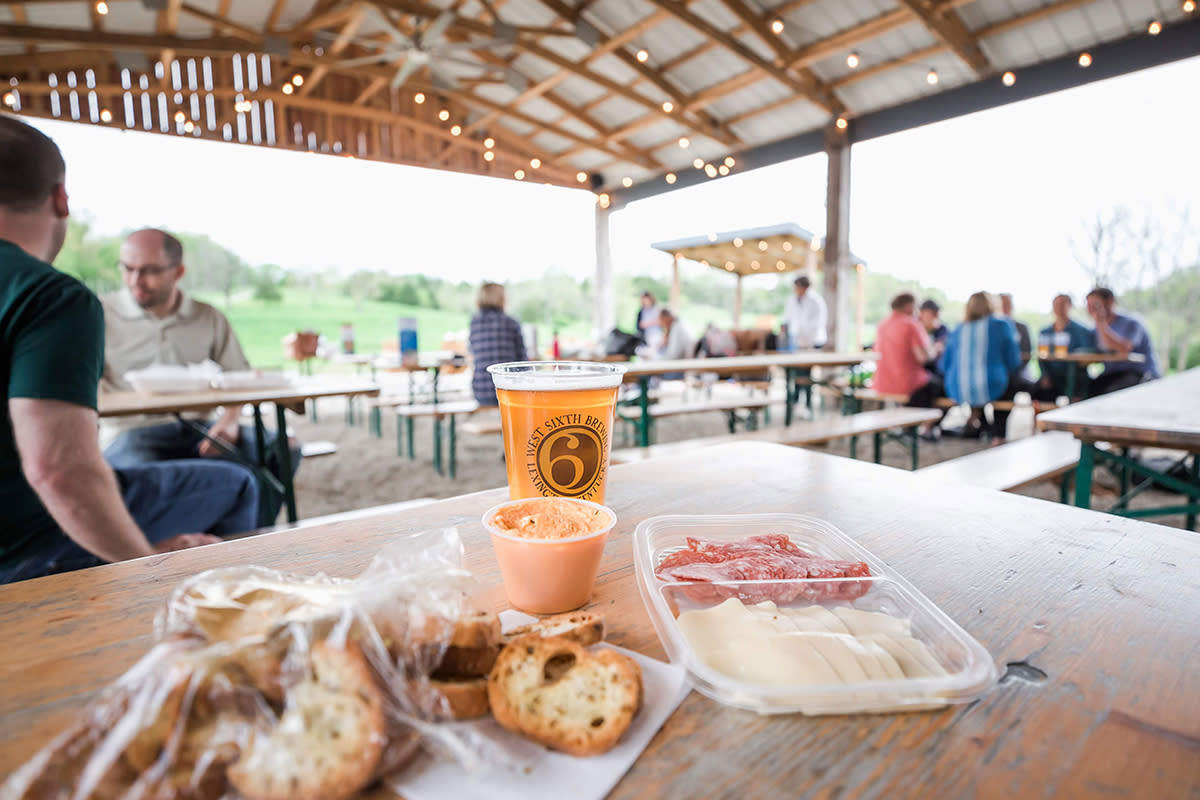 West Sixth Farm
Beat the heat with a cold drink. Located on 120 acres of rolling hills in nearby Frankfort, the West Sixth Farm is the perfect place to escape the hustle and bustle of the city and take in the scenic beauty of the Bluegrass countryside. Enjoy sipping on the ten West Sixth beers on tap, explore the hiking and mountain biking trails, and grab a bite at the food trucks that stop by every Friday.
---
Walking Tours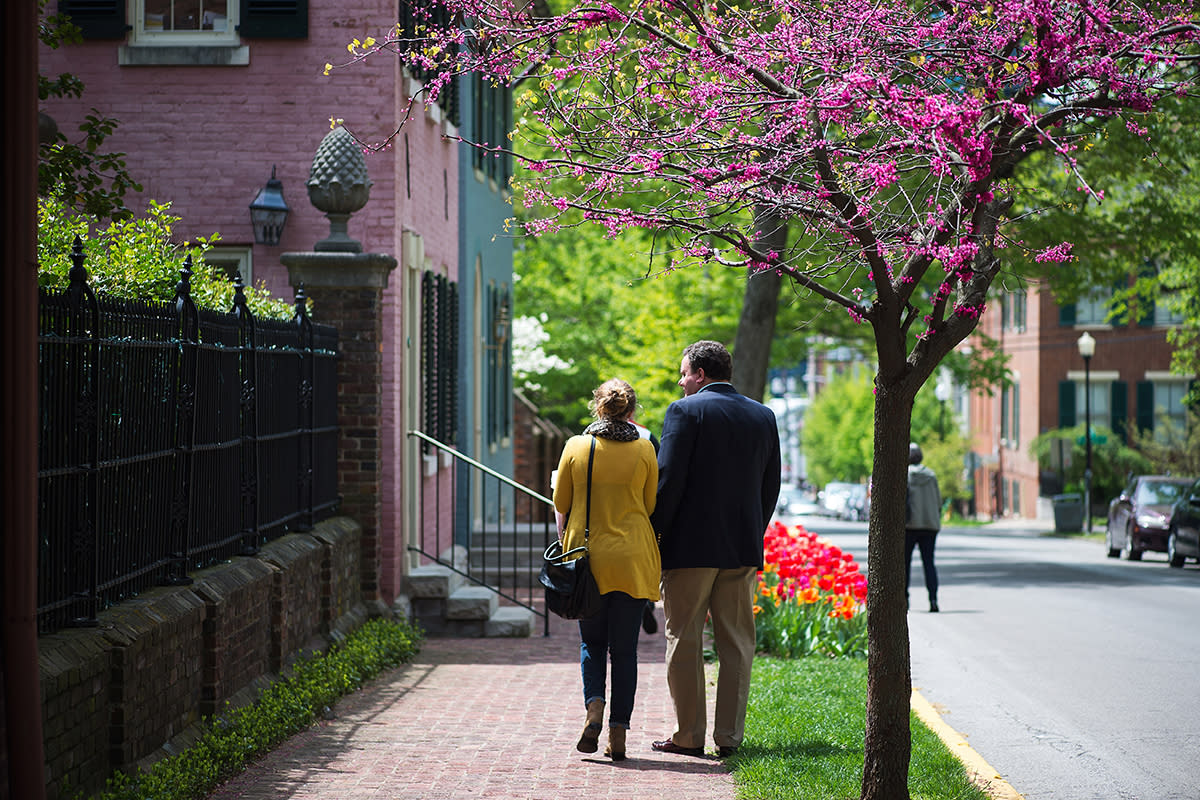 Walking Through Gratz Park
Take the scenic route and enjoy the unique beauty Lexington has to offer with The Lexington Walk, which features 33 points of interest in historic downtown Lexington. It's best enjoyed on foot but can also be driven. Along the route, you'll find plenty of places to rest, shop, and grab a bite to eat. You'll get a firsthand look at the charming mix of old and new buildings in downtown Lexington.
---
Thursday Night Live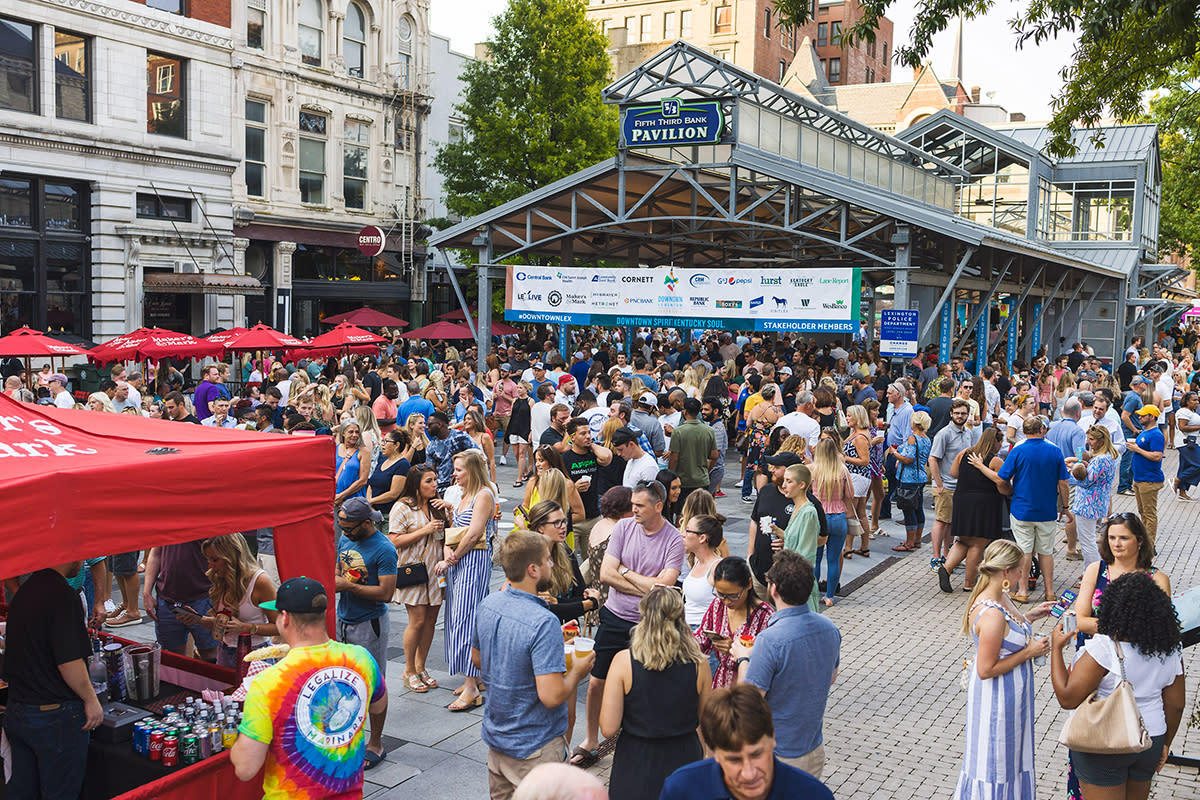 Thursday Night Live
The Fifth Third Bank Pavilion in Tandy Park comes alive every Thursday night from spring to fall. Complete with live music and drinks, Thursday Night Live is a block party you don't want to miss. 
---
Kentucky Horse Park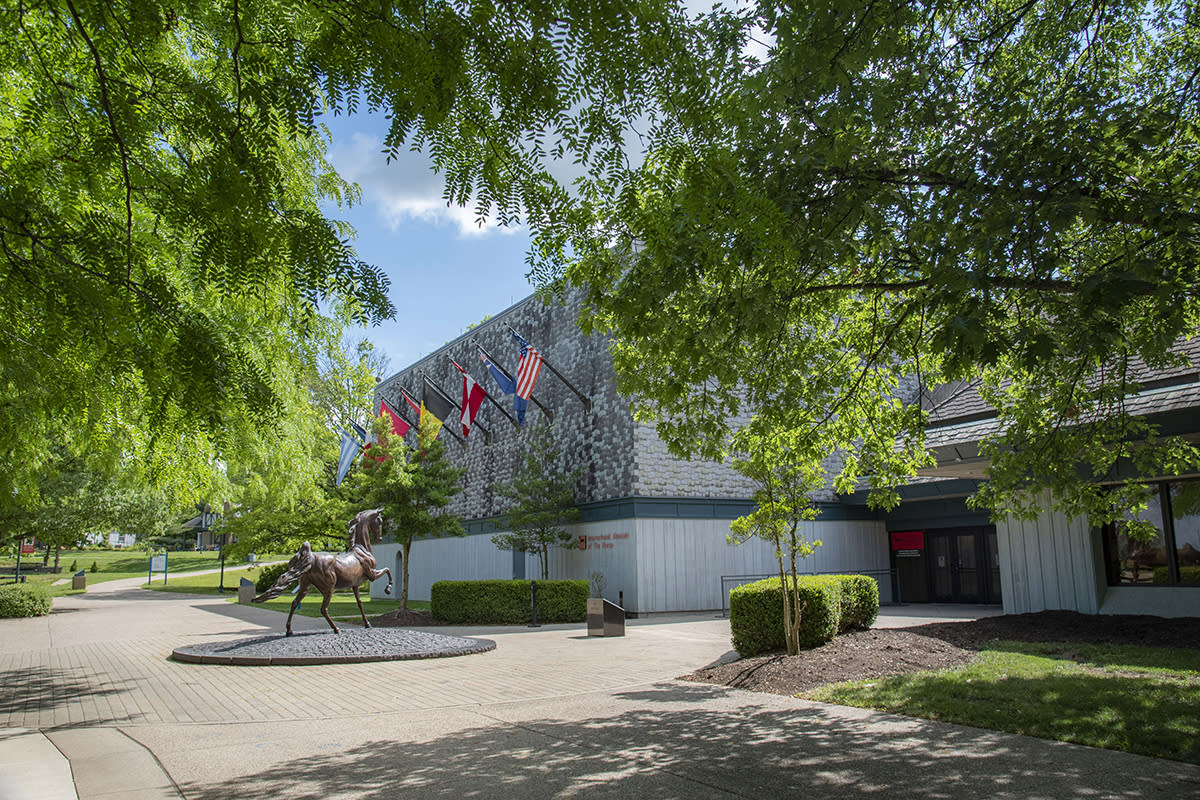 Kentucky Horse Park
Set on 1,200 acres of prime bluegrass farmland in the Horse Capital of the World, the Kentucky Horse Park is the perfect place to get an up-close look at the beautiful Thoroughbreds our city is famous for.
---
Mural Challenge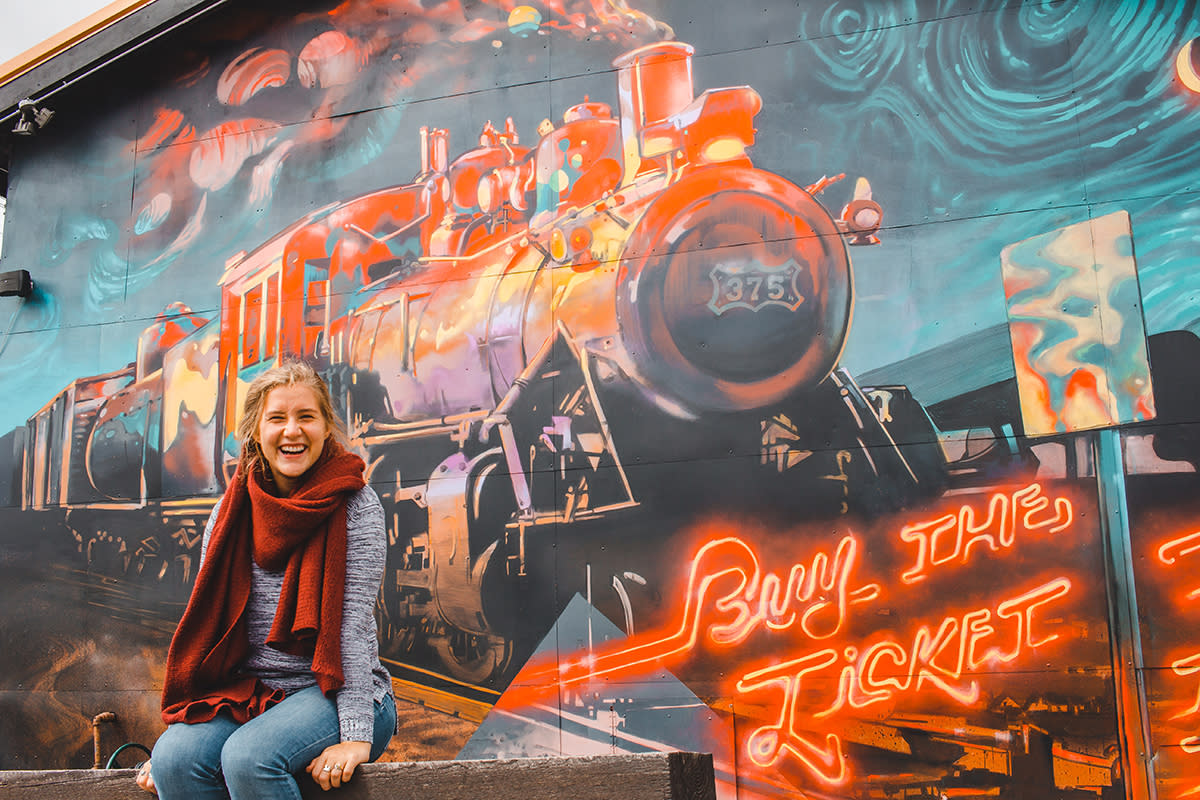 Buy The Ticket Mural at The Burl
Lexington has beautiful, imaginative and thought-provoking street art at nearly every turn. Created by high-profile commissioned artists and anonymous painters alike, these colorful murals add to the creative energy of Lexington and are just waiting to be discovered. So take our Mural Challenge! It's easy, it's fun, and there's a free poster in it for you when you're done.
As always, don't forget to share your summertime adventures in Lexington on social media using #ShareTheLEX. We might even share it on the official VisitLEX accounts!
Excited about visiting Lexington this Summer?