As winter begins to fade and the sun shines brightly on our old Kentucky home again, there's no better time than spring to enjoy the lush beauty of Lexington. The bluegrass leaps back to life, everything is in bloom, and the weather is just right for outdoor activities. Here's a few things you can do to make the most of Lexington's springtime magic.  
---
Raven Run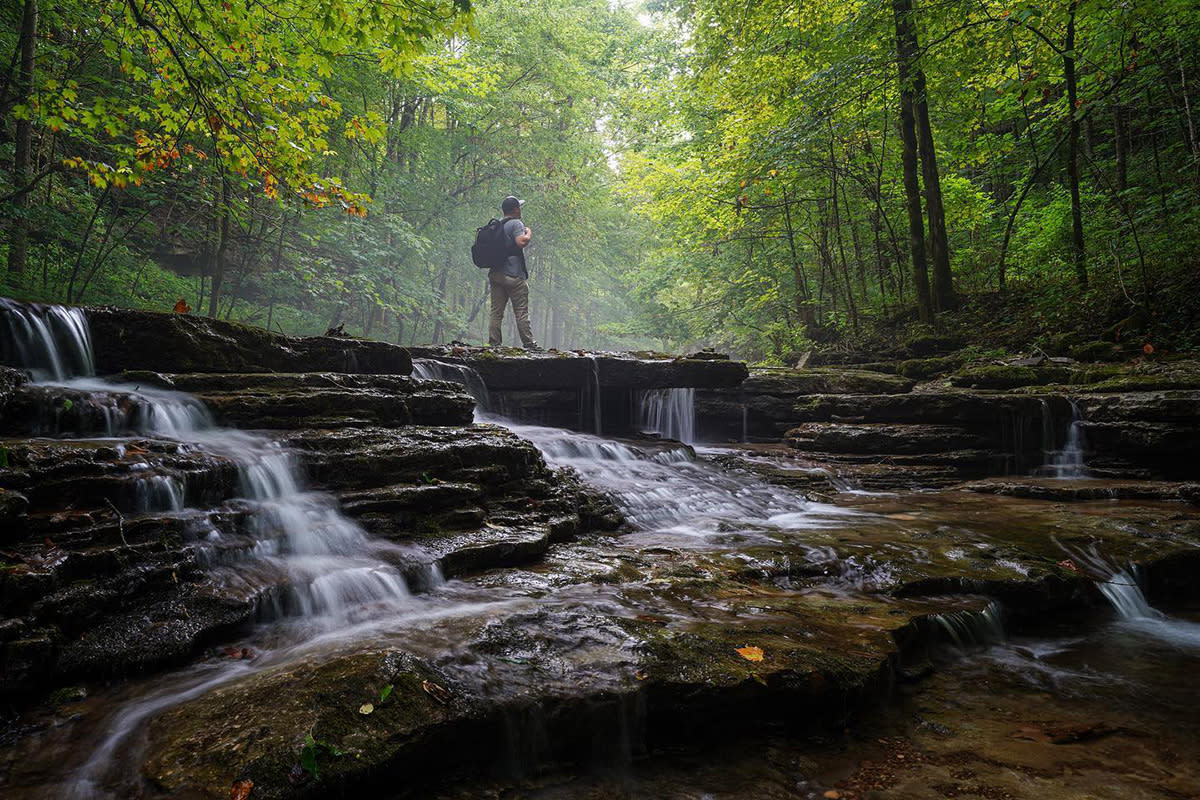 Raven Run Nature Sanctuary
This 734-acre nature sanctuary can be found just minutes from downtown Lexington. Take in the scenic beauty of the Bluegrass as you venture through the sanctuary. It's home to gentle streams, beautiful meadows, and stunning wildlife. With 10 miles of hiking trails, it's an incredible opportunity to take in the view while getting connected with nature. The Kentucky River flows right through Raven Run, giving you an up-close and breathtaking view of the water.  It's the perfect place to enjoy a  jog, stroll, or even a brief escape from city life. 
---
Boonedogs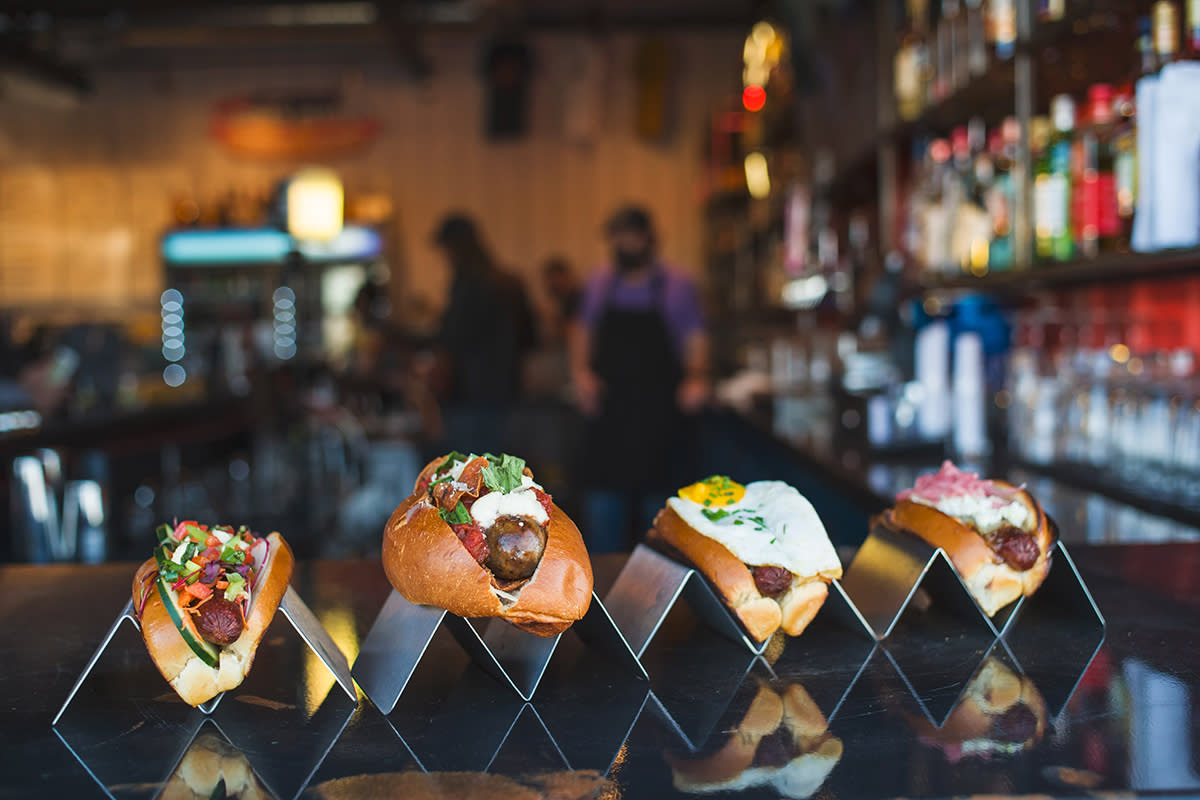 Boonedogs
Sometimes, enjoying the spring weather is as simple as sitting outside with some good food, drinks, and company. Located on the edge of town, Boonedogs is known for their bold and inventive flavors. Their menu includes a variety of artisan sausages, dressed-up hot dogs, craft beers, and cocktails. If you're feeling really adventurous, you can explore new frontiers of flavor with a build-your-own option. And you'll have a tough time finding a restaurant with a better view. Boonedogs is surrounded by Lexington's iconic horse farms. 
---
Shaker Village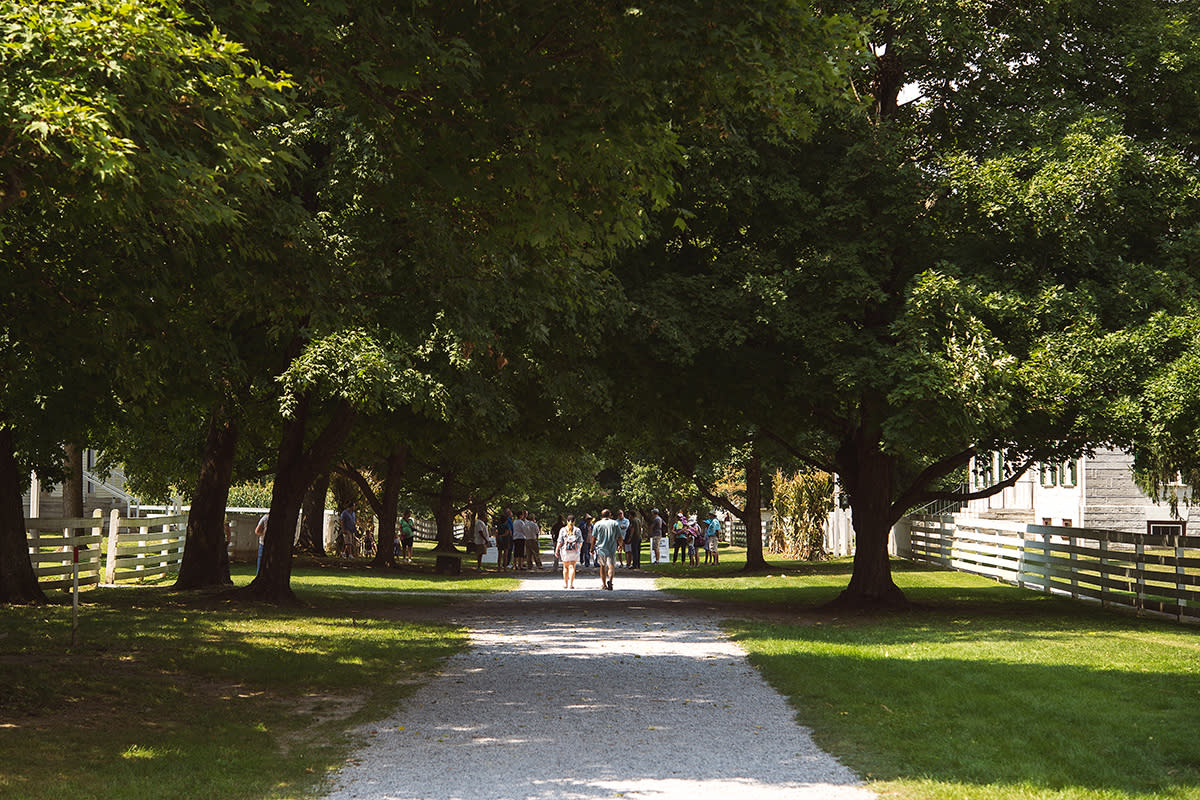 Shaker Village
Truly one of the most interesting experiences in Lexington, Shaker Village is the perfect outing for the whole family. The Historic Centre gives you an in-depth look at the history, music, and architecture of the community that once lived there. The Farm is an opportunity to learn about their innovative agriculture system, and you can spend some time with the animals that call the farm home. Shaker Village is also home to a preserve with over 40 miles of trails. While on the Preserve, you can explore prairies, streams and wide open spaces all while spotting Kentucky wildlife and wildflowers, learning about birding basics, and even saving your own native plant seeds. You'll also have the opportunity to take in the immense beauty of the Kentucky River by kayak or riverboat.
---
Gratz Park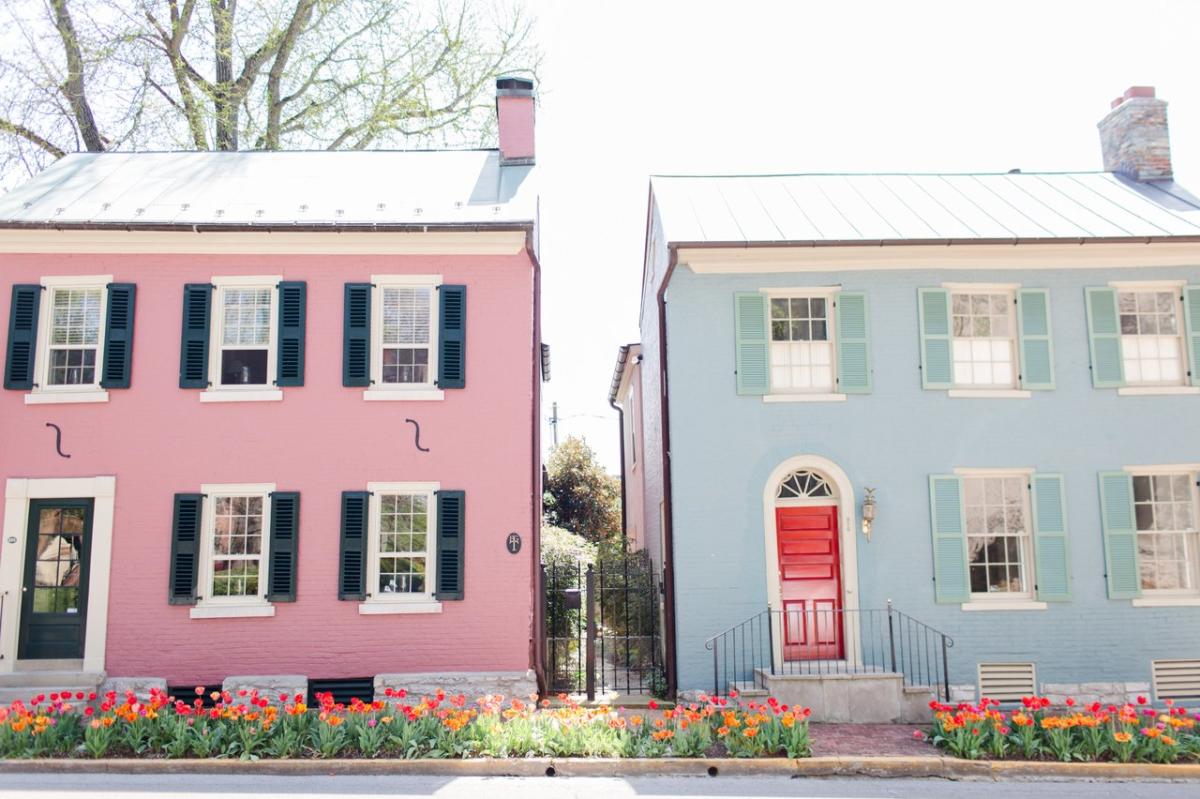 Pink and Blue Houses
Spring is the perfect time to explore the city, and Gratz Park is one of Lexington's hidden gems. 
Its walking paths and shady green space make Gratz Park the perfect escape from the hustle and bustle of downtown. Grab a blanket to enjoy a picnic, a good book, or even just some fresh air. Gratz Park is also a great place to snap some pictures with its lush greenery, row of colorful historic homes, and beautiful sculpted fountain.
---
Keeneland Racecourse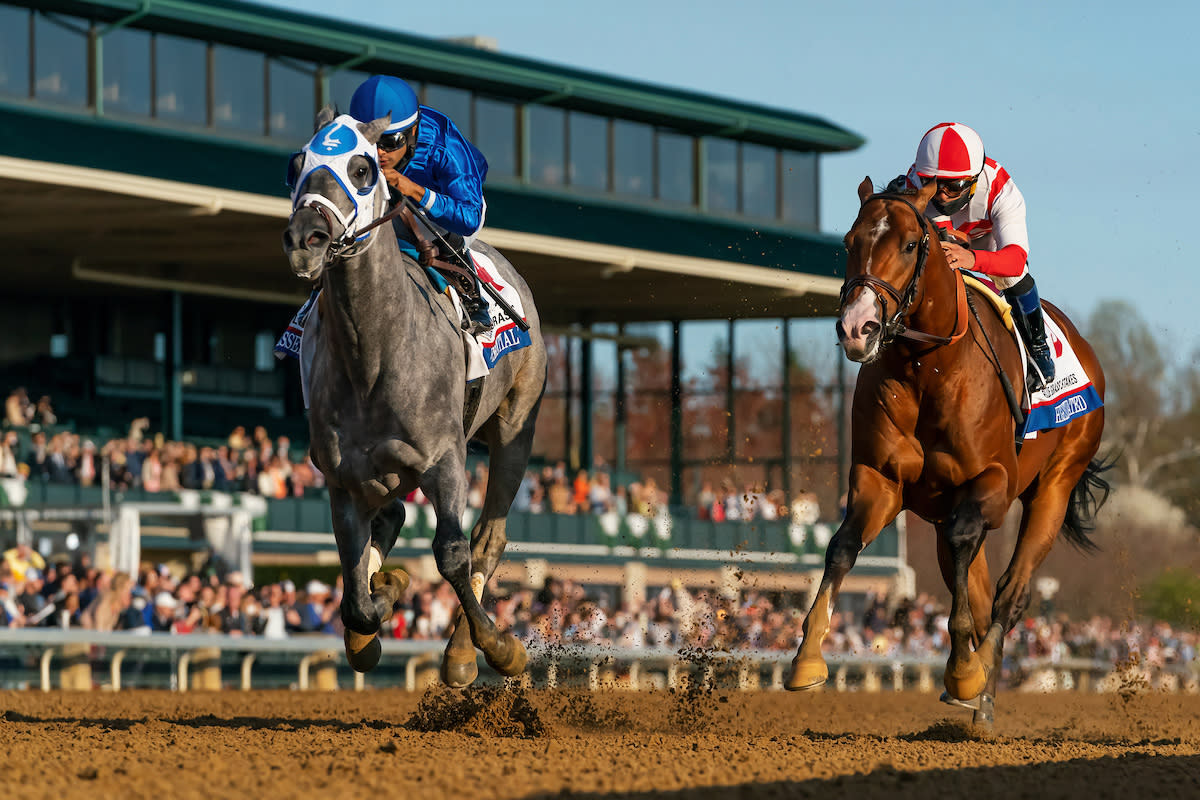 Keeneland Racecourse
The return of spring also marks the return of Thoroughbred racing to Keeneland. Every April, this icon of Lexington's history and culture hosts the highly anticipated Spring Meet, three weeks of world-class racing in the sport's most breathtaking venue. Join thousands of fans as they don their finest race day fashions and sip on refreshing Keeneland Breezes—Keeneland's signature cocktail. There's plenty of fun to be had before the races as well. Tailgating is encouraged, or, you can take a more low-key approach and soak in the picturesque beauty of the manicured grounds on a guided tour.
---
Take the Scenic Route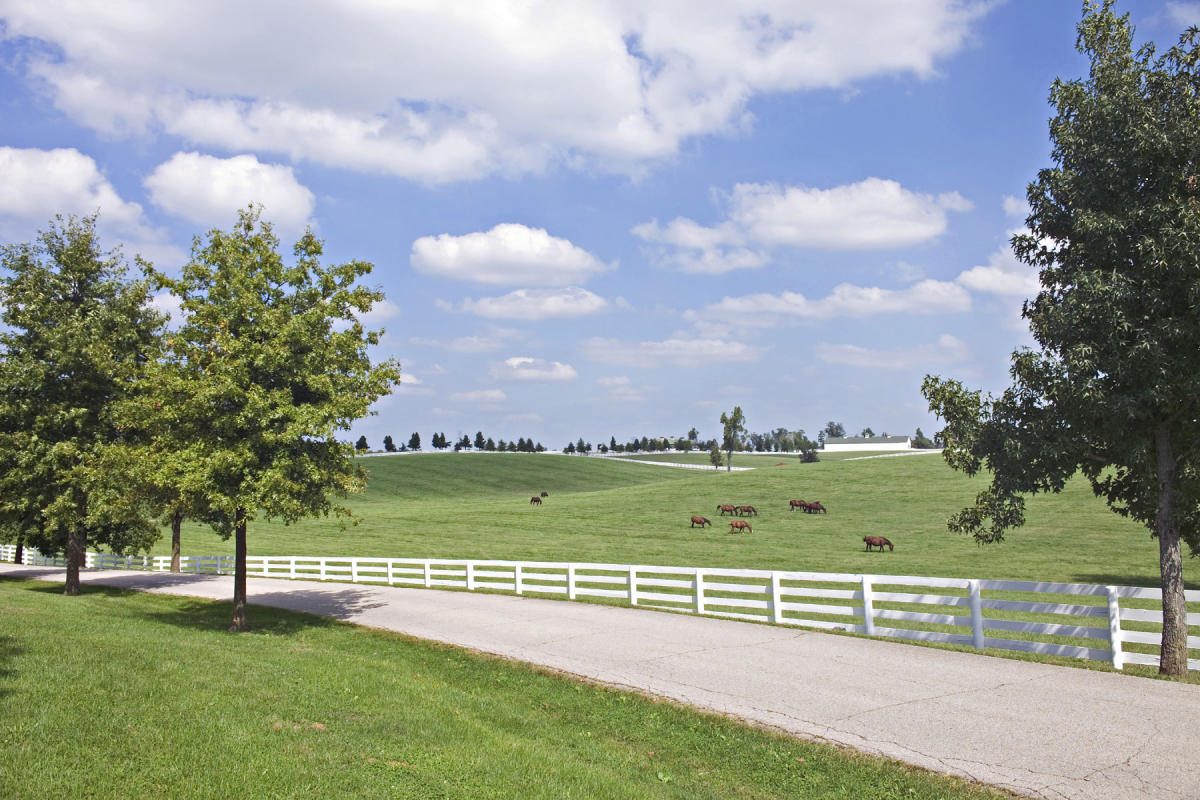 Scenic Drive 
There's no better way to take in the immense beauty of both Lexington and the Bluegrass than by taking a good look around. Driving & walking tours are the perfect way to not only explore the area during spring, but learn about our destination while you do. Or if you prefer a less structured, make-your-own adventure kind of exploration by utilizing some of our travel resources. There's also plenty to look at within the city itself, as Lexington is home to a number of stunning murals. Use this street art guide to see where they can be found, and consider taking on the mural challenge to visit them all!