For hikers, climbers, and anybody who enjoys getting their exercise outdoors, you can't beat Central Kentucky. The landscape in and around Lexington is nothing short of jaw-dropping, and we've got so many ways to explore it--from easy hikes to challenging bucket-list-worthy climbs. Here's a few of our favorites, all located less than an hour from Lexington.

Red River Gorge
Just under an hour away from downtown, you'll find yourself in a landscape people come from all over the world to explore. With more than 100 spectacular sandstone arches, towering cliffs that offer 360-degree views and scores of rock shelters, it's easy to see why Southern Living calls this one of the Seven Wonders of the South.
 
Located in Daniel Boone National Forest, and right next to Natural Bridge State Park, it's a place locals usually just call "The Gorge." With more than 60 miles of dedicated hiking trails (no mountain biking or motorized vehicles, please), you can choose your own level of difficulty. No matter what trail you pick, you're guaranteed to get some spectacular views of the arches, rock shelters and ancient Kentucky landscape that make this place so incredible.

The Gorge is a destination for rock climbers all over the world. They're drawn to this area for its endless routes up rock walls, amphitheaters and mini towers, offering a level of challenge and variety you can't find anywhere else. Bring your gear and come climb--you won't regret it. Don't forget to swing by Miguel's for a slice of pizza and a resupply when you need a break.
Shaker Village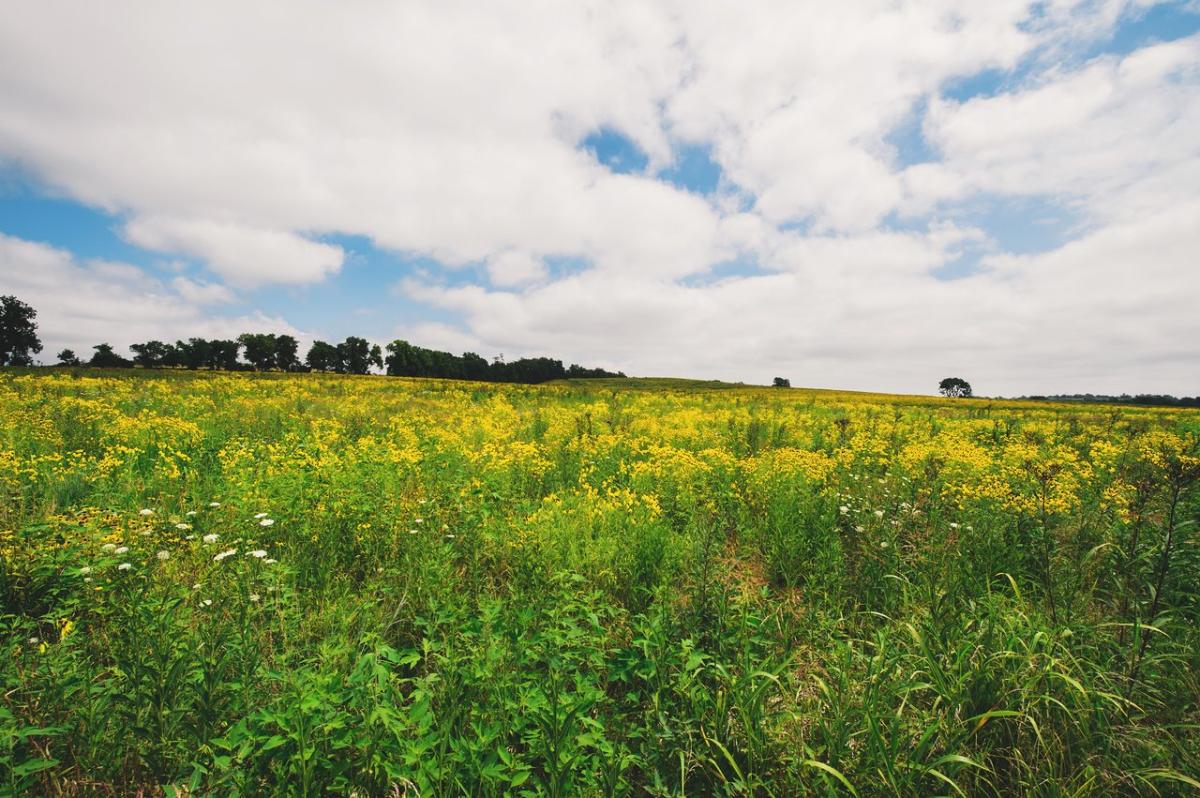 Two hundred years ago, Shakers from Lexington started a community at a site they called Pleasant Hill--farming, trading, making furniture, and caring for the land. While the community eventually dwindled and dissolved by 1910, that commitment to the land remained. Today, Shaker Village includes 3,000 acres of carefully conserved land, including native prairies, woodlands, water features and rock walls.
Head down to Shaker Village to explore 36 miles of multi-use trails that wind throughout those thousands of acres. But don't be surprised if you pass by someone riding a horse or in a carriage--these shared trails are designed to be used by hikers on foot and on horseback alike.
 
Raven Run Nature Sanctuary
Looking for more of a quick afternoon hike? Just 20 or so minutes from downtown you'll find Raven Run, a 700+ acre nature sanctuary owned by the City of Lexington. With 10 miles of trails of varying difficulties, Raven Run offers a smaller-scale way to get out in nature without going far. The four-mile red loop gives you views of creeks, rock walls and waterfalls--and a spectacular overlook of the Kentucky River.

Floracliff Nature Sanctuary
Another quick drive from downtown Lexington will take you to Floracliff Nature Sanctuary--a privately-owned nonprofit nature preserve offering guided hikes along six miles of trails. Because of the delicate nature of the wildlife and native species in the sanctuary, the trails are open to guided hikes only. Check their website and sign up for a hike with one of their experienced guides--you'll learn something new about the Kentucky landscape, in the best classroom we can imagine.
 
Kentucky River Palisades/Tom Dorman State Nature Preserve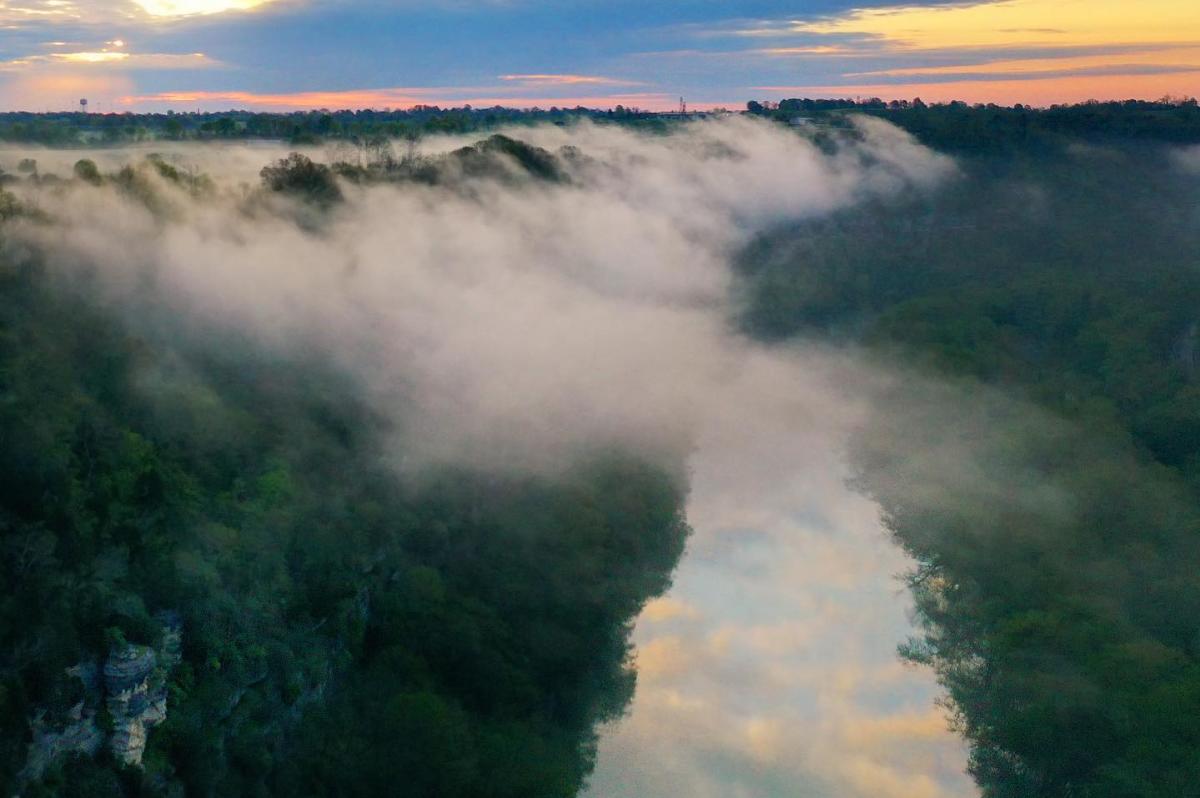 The Kentucky River Palisades--the massive, ancient, layered limestone cliffs carved by the Kentucky River the better part of a million years ago--are some of this region's most incredible natural features. And nowhere offers a better view for hikers than the Kentucky River Palisades trails at Tom Dorman State Nature Preserve. About 40 minutes southwest of downtown Lexington, you can hike the two-mile loop and check out rare wildflowers, old homesteads, and, of course, the spectacular views of the 220-foot Palisades. (Tip: those views are best in the winter, after the leaves have dropped. So bundle up and head on down for a hike you won't forget.)

McConnell Springs
Go explore where it all started--for Lexington, at least. McConnell Springs is a 26-acre nature sanctuary in the heart of the city, protecting the area where Lexington was originally named by our early settlers.

In addition to that notable historical event, McConnell Springs offers access to geological wonders and several unique natural springs, including the aptly-named Blue Hole and the mesmerizing Final Sink. With a paved half-mile loop and two miles of dirt and woodchip trails through the woods, McConnell Springs is a perfect place to spend a hot summer afternoon, even if you're hiking with strollers or folks who use walkers or wheelchairs. Don't forget to stop by the education center before you leave and learn a little more about the history and nature that intersect in this one-of-a-kind place.
Veterans Park
McConnell Springs isn't the only in-town option for trails. On the south end of town, surrounded by neighborhoods, you'll find Veterans Park--a place filled with Little League fields, a memorial to Lexington veterans (including a tank), and miles of shared trails for hiking, trail running, and mountain biking. Take the 4.7 mile round trip around the Blue/Green Trail and wind through woods and along creeks. It feels like a getaway without ever leaving town. Just keep alert and watch out for mountain bikers--these shared trails can be narrow in spots.
L'Escalade Fitness
Don't let the weather keep you from climbing. If you've got the urge to climb, head over to L'Escalade Fitness on the north end of downtown. With bouldering, auto-belays, top walls for lead climbing and top roping, and plenty of classes, they've got options for all levels of climbers. Grab a day pass if you're in town for a visit--they'll be thrilled to see you.