Who says you have to spend big bucks to have a good time? Not in Lexington and Central Kentucky! Here are great ways to have fun without breaking the bank.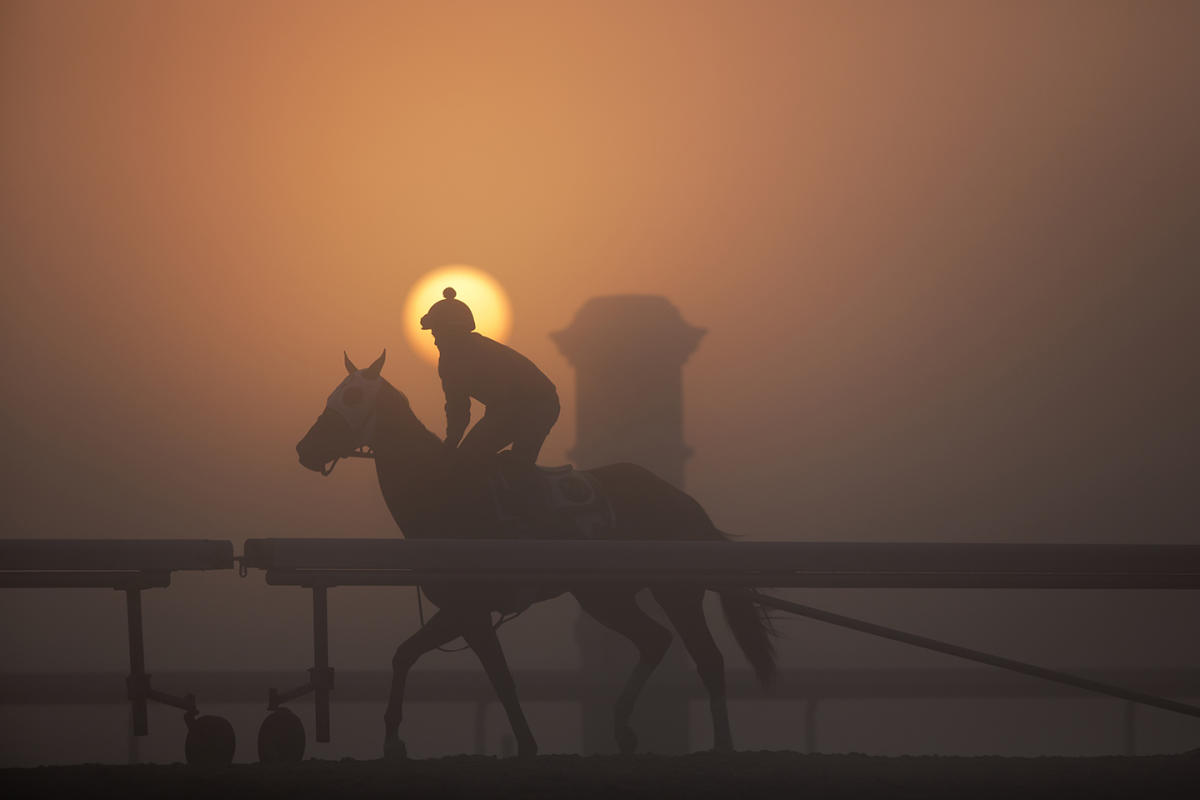 Sunrise workout at Keeneland
1. Watch an early morning workout at Keeneland Race Course or the Red Mile Harness Track, or take a self-guided track tour. Keeneland: (859-254-3412 or 800-456-3412) The Red Mile: (859-255-0752) 
2. Roam the gorgeous grounds of the Kentucky Castle, on US 60 (Versailles Road) west of Lexington. Drive-by viewing and walking around the property is free, but if you really want a good look—make a reservation at the restaurant or stay overnight. 
3. Explore the spirited Kentucky tradition of bourbon-making with free tours at Buffalo Trace Distillery, the world's most award-winning distillery (866-729-3722).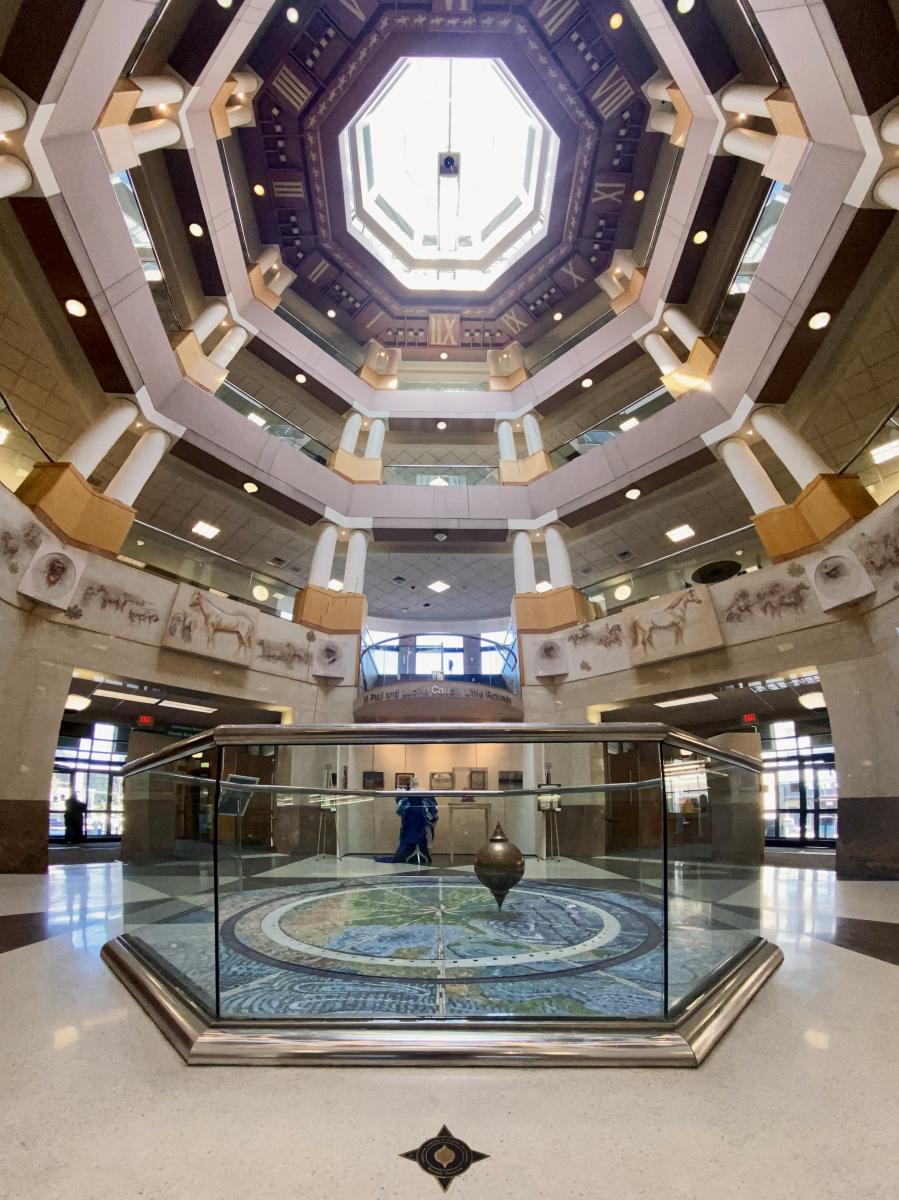 Ceiling clock at the Lexington Central Public Library
4. Get lost in a book or view the world's largest ceiling clock at the Lexington Central Public Library. Located at 140 E. Main Street (859-231-5500)
5. Speaking of books, browse to your heart's content, ride the escalators, preview music or relax by the fireplace at Joseph-Beth, one of the region's largest bookstores—and one of Lexingtonians' favorite places to meet and mingle. Located at The Mall at Lexington Green, Nicholasville Road. (859-273-2911)
6. Admire contemporary, American, Kentucky masterpieces and some of the nation's best traveling art exhibits at several local museums: 21c Museum Hotel, Pam Miller Downtown Art Gallery, The Wills Gallery, The Art Museum at The University of Kentucky, and Morlan Gallery at Transylvania University.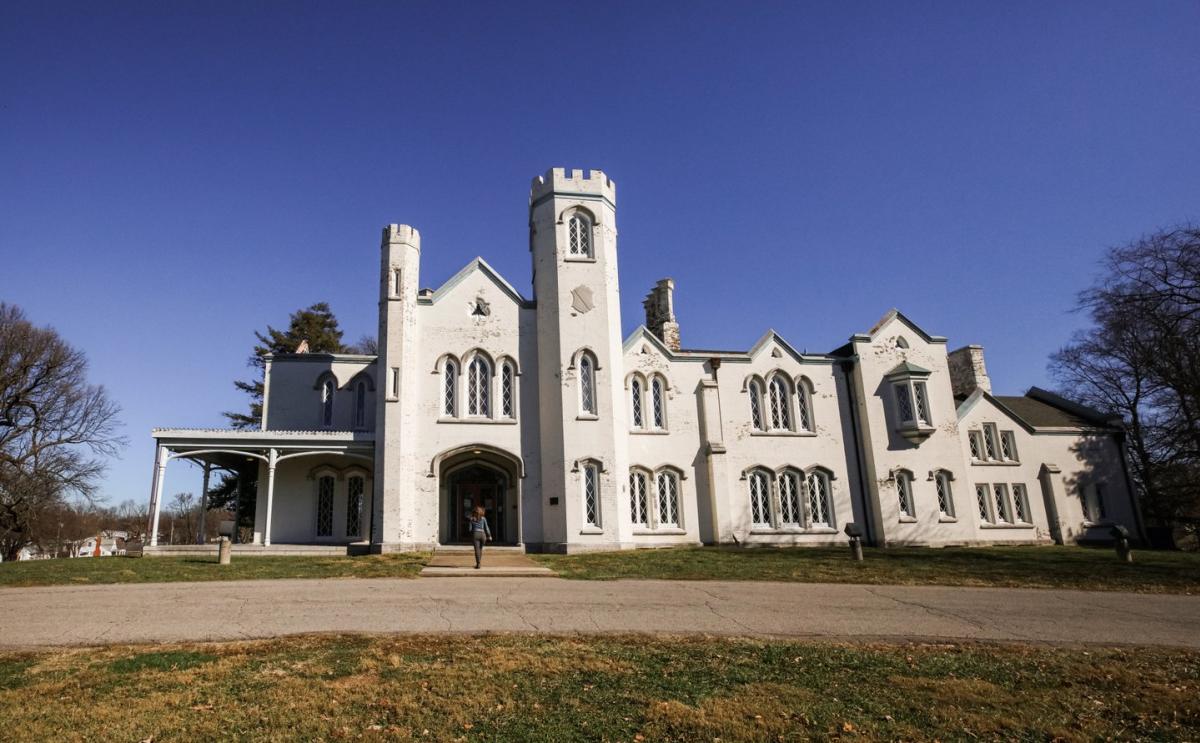 Outside the historic Loudoun House
7. Explore more of Lexington's art scene at the Loudoun House, 209 Castlewood Dr., home of the Lexington Art League. The house, a Gothic villa built in 1852, is a work of art in its own right. (859-533-8969) 
8. Stroll back in time in Gratz Park, Lexington's hottest neighborhood in the early 1800s. It's still a scenic and charming place to live and explore—each home has its own story. Located at North Mill and Market streets between Second and Third. Or stroll the grounds once walked by the Great Compromiser himself, Henry Clay, at Ashland, the Henry Clay Estate, 120 Sycamore Road in Lexington. (859-266-8581)  
16. Go to the source of Lexington, McConnell Springs, where in 1775, frontier explorers got word of the first battle of the American Revolution at Lexington, Massachusetts, and decided to name their campsite in its honor. Clearly, the name stuck. On Rebman Lane, off Old Frankfort Pike.(859-225-4073)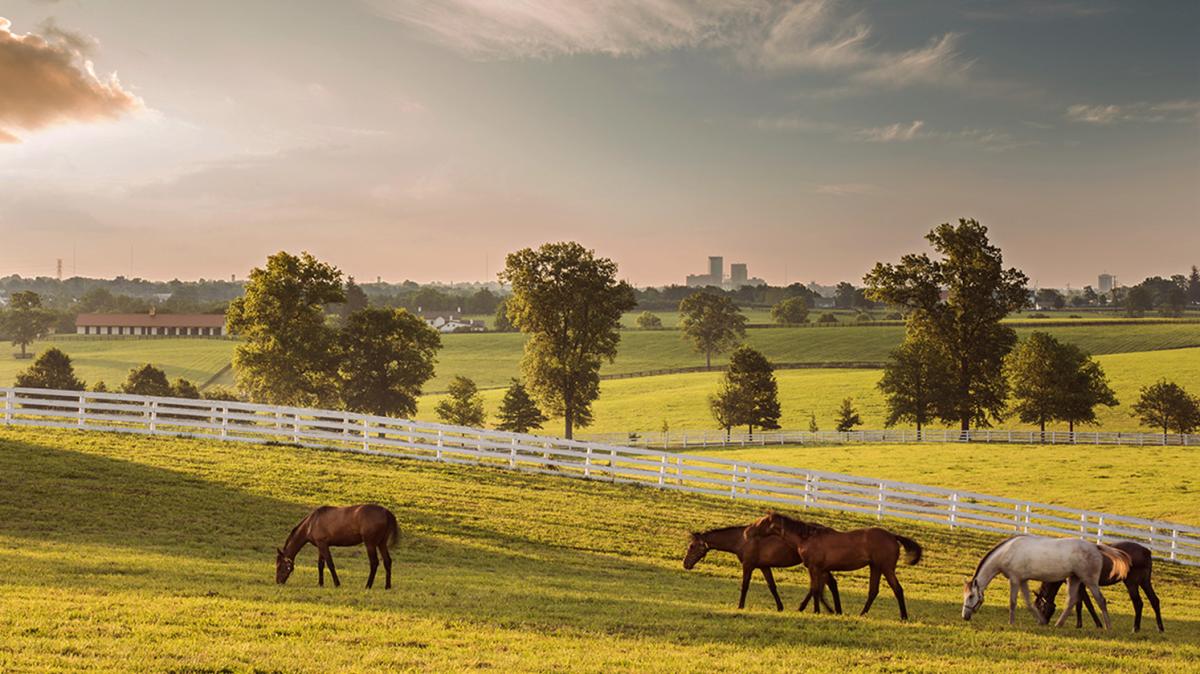 Views from the Old Frankfort Pike National Scenic Byway
17. While you're in the area, drive along the beautiful Old Frankfort Pike (KY 1681), officially designated one of America's Scenic Byways.
18. Stroll through Lexington's colorful Farmers' Market on a Saturday, open year-round, at Tandy Centennial Park off Main Street, next to the Lexington Visitors Center. (859- 608-2655)
19. Take a "plant walk across Kentucky" and view plenty of other gardens and carefully-tended plants and trees at The Arboretum, State Botanical Garden of Kentucky, Alumni Drive in Lexington. (859-257-6955) 
20. Rub elbows with sheiks, movie stars and equine enthusiasts at the Keeneland and Fasig-Tipton horse sales. (But be sure to not bid unless you know what you're doing—it's easy enough to spend millions before you know it!) Major sales in January, April, September, and November. Keeneland: 859-254-3412; Fasig Tipton: 859-255-1555