Ouita Michel was participating in farm-to-table before it was even cool. Her restaurants have purchased almost $3 million of Kentucky-grown meats, dairy products, fruits and vegetables over the last 16 years. This is your guide to enjoying all of Ouita's famous restaurants as well as how to make a day of it while exploring horse AND bourbon country. Where will your first stop be?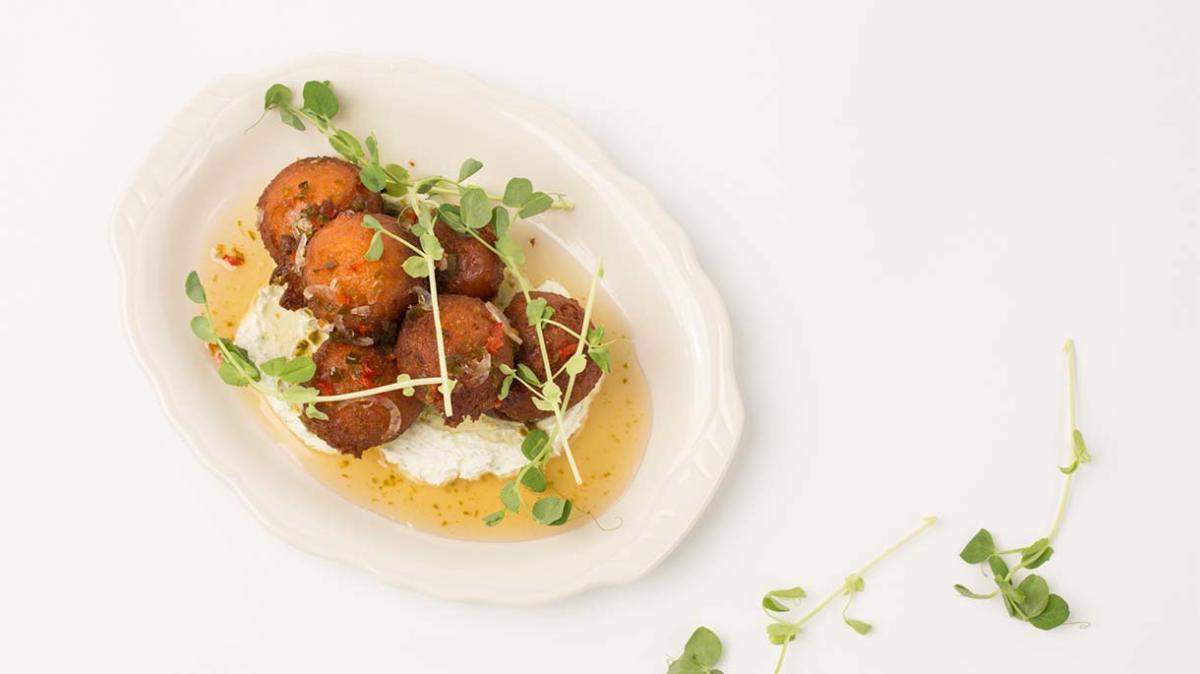 Honeywood
110 Summit at Fritz Farm, Lexington
Honeywood is dedicated to using as much locally-grown meat and produce as possible in its menu items. With an extensive menu featuring everything from sweet potato beignets to a duck-fat basted New York strip, this charming restaurant also offers a special brunch menu on Sundays.
Featured Dishes
Sweet Potato Beignets, Howard's Pork Chops & Beetloaf.
Nearby
Explore and shop at the Summit at Fritz Farm. Located in The Summit is Kentucky's first food hall, The Barn, full of local cuisine including Ouita's second Smithtown Seafood location!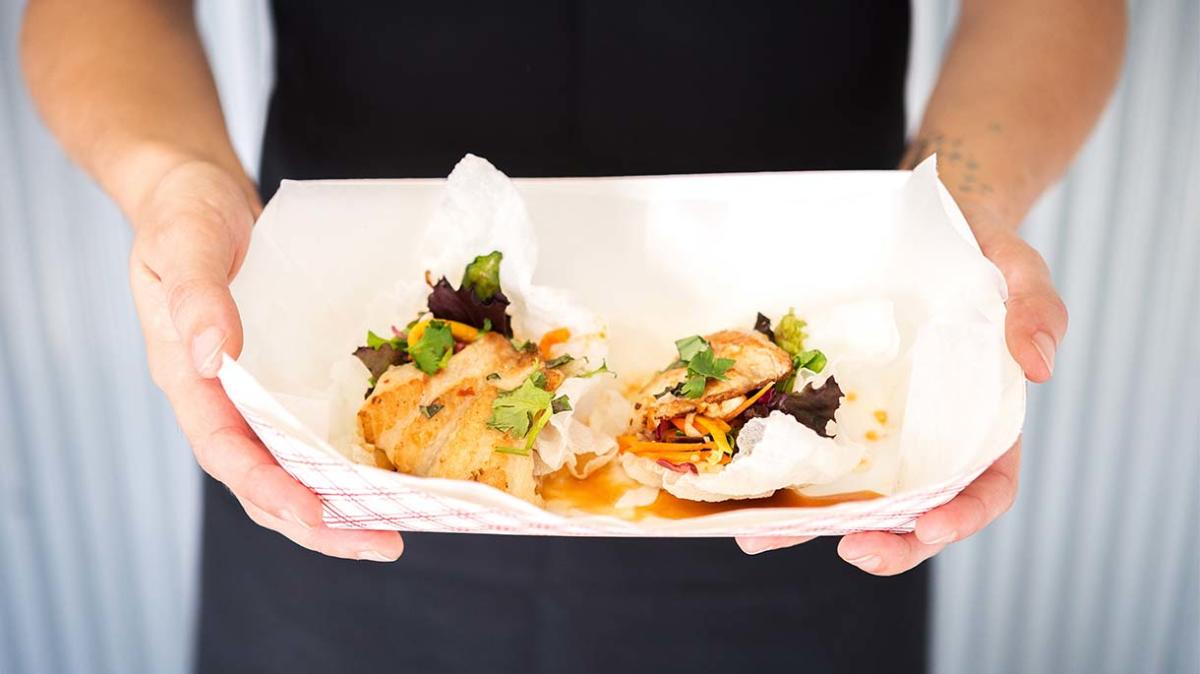 Smithtown Seafood
501 West Sixth Street, Lexington
A venture full of creative and traditional made-from-scratch dishes that feature local, sustainable ingredients. Greens, herbs and tilapia are sourced from neighboring urban farm, FoodChain. Menu options aplenty – wild-caught fried catfish, flavorful salads, fresh-shucked oysters, ethnic Tilapia dishes and more.
Featured Dishes
Buffalo or Blackened Catfish, Calamari Tacos and Singapore Salad.
Nearby
After you grab a bite, take part in a West Sixth Brewery tour!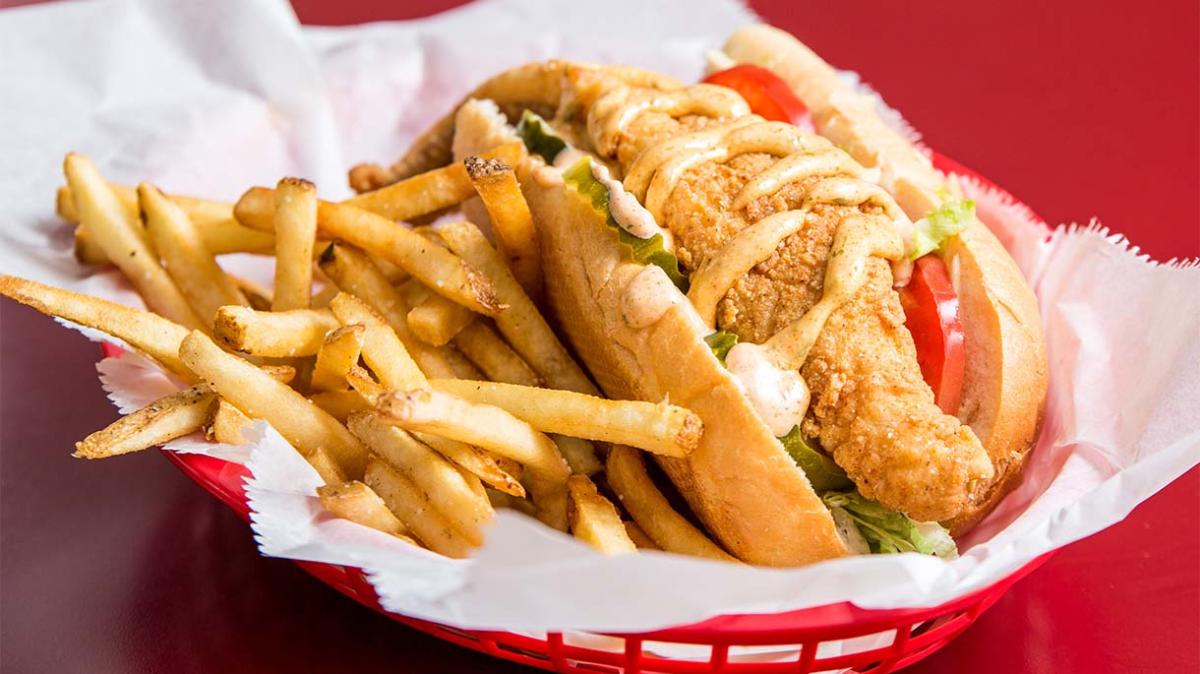 Windy Corner
4595 Bryan Station Road, Lexington
Smack dab in the middle of horse country, everything here is locally grown. Serving breakfast, lunch and dinner seven days a week. Enjoy a fresh, home-style meal followed by an ice cream cone while sitting on the screened-in porch, surrounded by lilacs and horses.
Featured Dishes
Kentucky Catfish Po-Boy, Breakfast – BLT Egg Po Boy or Pancake Big Breakfast.
Nearby
Book a horse farm tour through Horse Country Inc. at Spendthrift Horse Farm.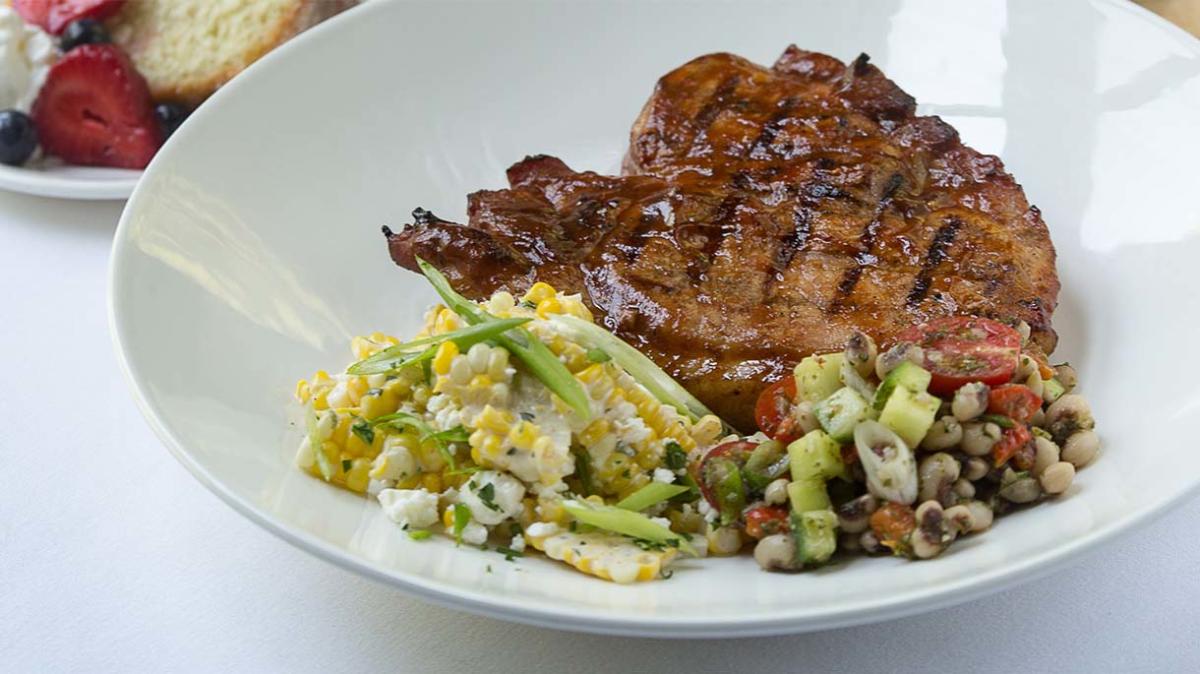 Holly Hill Inn
426 North Winter Street, Midway
On the National Register of Historic Places, Holly Hill Inn prides itself on its use of fresh seasonal ingredients and local produce. This fine-dining restaurant offers multicourse and prix fixe menus at dinner and a weekend three-course brunch. Holly Hill Inn's bar includes more than 50 bourbons and an award-winning wine list.
Featured Dishes
Pork Chop Bourbonnaise, Shrimp and Grits & Country Ham Biscuits.
Nearby
Equus Run Vineyards is just a short 5-minute drive down the road.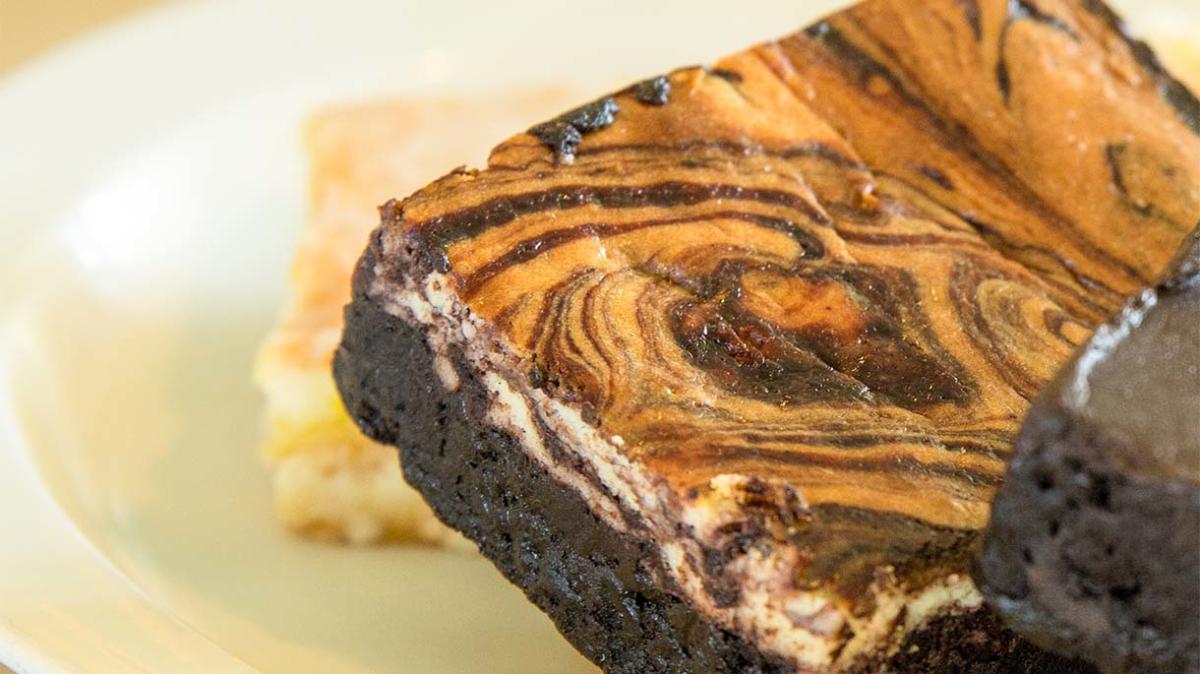 Midway Bakery
510 South Winter Street, Midway
From cookies and pies to scones and more, Midway Bakery creates recipes from scratch with real butter and natural ingredients. The flours come from Weisenberger Mill down the road, and the chocolate hails from Ruth Hunt Candies in Mount Sterling. Farm-to-table has always been the norm for this bakery.
Featured Dishes
Chocolate Bourbon Pecan Pie; One or more of many flavors of their BIG, delicious cookies.
Nearby
Enjoy a stroll through Downtown Midway. This quaint main street is filled with boutiques, specialty shops, restaurants and more!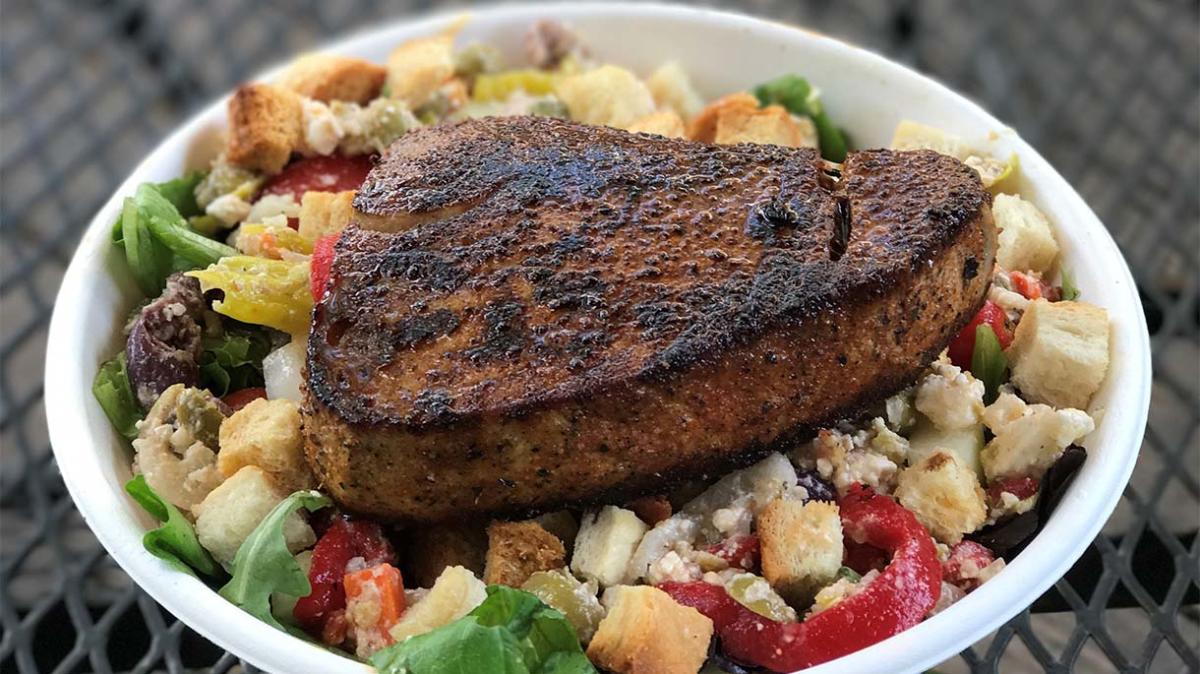 Wallace Station
3854 Old Frankfort Pike, Versailles
Farm hands and socialites alike are fond of all the food found in this country café. Located on a gorgeous Kentucky backroad, in the middle of horse country and not far from the Kentucky Bourbon Trail, this scenic stop has irresistible home-made sandwiches, soups and salads.
Featured Dishes
The Turkey Rachel, Ouita's Favorite Salad, Country Ham and Pimento Cheese.
Nearby
Before heading to Wallace Station, start your day at Keeneland with morning workouts or an official Keeneland tour. Then take Pisgah Pike to Old Frankfort for the scenic drive to Wallace Station.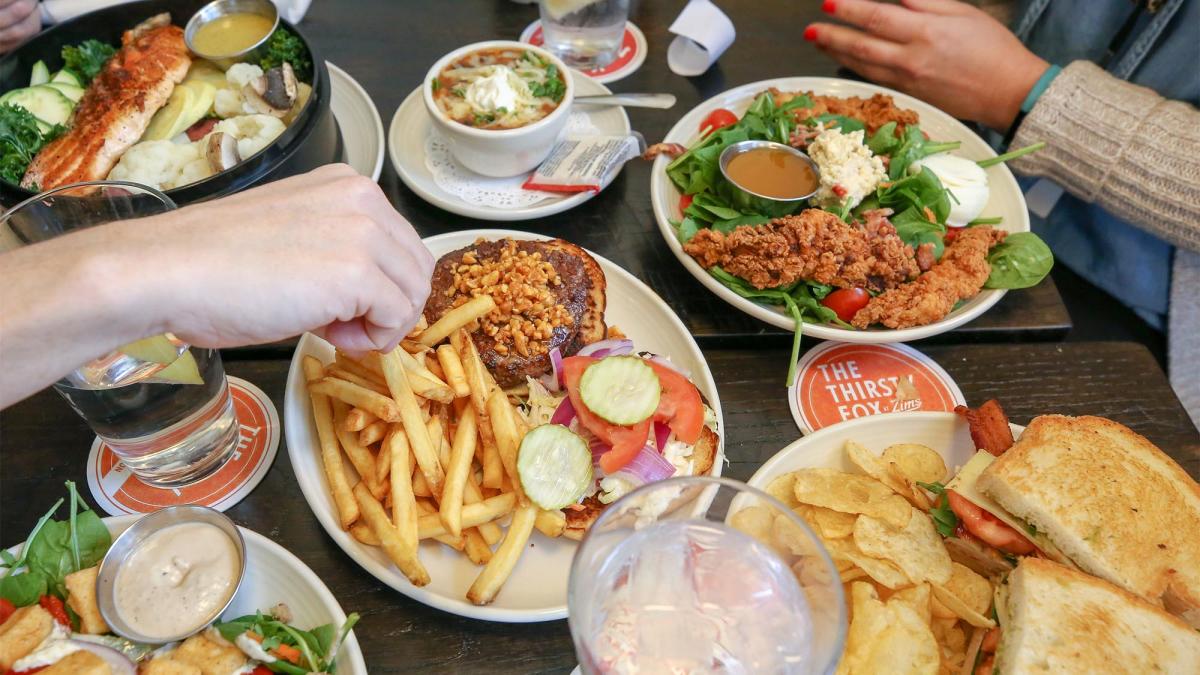 Zim's Café and The Thirsty Fox
215 West Main Street, Lexington
Located inside the historic courthouse, Zim's Café is open seven days a week for breakfast, lunch and dinner. You'll find some of Ouita's classic dishes here, as well as a list of inventive cocktails at The Thirsty Fox. Be sure to take a look at the colorful folk art that lines the walls, all created by Kentucky artists!
Featured Dishes
Classic Egg Sammich, Zim's Burger or any of the "Nightly Specials."
Nearby
Stop by the Lexington Visitors Center and grab a pocket guide to explore the city!