Discover the perks, so to speak, of the thriving Lexington coffee, tea and donut scene by popping into a local shop for specialty coffees, fresh bakery items, herbal teas, local art and the occasional live music performance.
We don't mean to toot our own horn, but here in Lexington, we're pretty well-versed when it comes to trails – bourbon trails, beer trails, garden trails, actual outdoor trails – you name it, we've got a trail for it. So it only makes sense that we would have a donut trail, unofficial only by name. And lucky for you, that donut trail often overlaps with our local coffee scene, so you have plenty of opportunities to experience the locally-roasted and the locally-baked simultaneously.
LOVE COFFEE? LOVE DONUTS? LOVE TRAILS? US, TOO.
Broomwagon Bikes + Coffee
800 North Limestone
A coffee shop, beer garden, café and bike shop all rolled into one. Stop in and peruse bike-related décor and chat with friendly, knowledgeable staff while sipping on a refreshing local brew. broomwagonbikes.com
Coffea
365 Rose Street
A cozy campus hangout where you may find a student or two cramming for finals, Coffea is known for its coffee and espresso drinks, loose-leaf tea selection and menu of "tasty bites" and "tide-me-overs." facebook.com
Coffee Times Coffee House
2571 Regency Road
Behold the granddaddy of Lexington coffee bars, complete with an espresso bar, a retail store, fresh Arabica beans roasted in-house and a scrumptious selection of cookies, breads, pies, cakes and quiches. coffeetimescoffee.com
Common Grounds Coffee House
343 East High Street
Nestled between campus and downtown, Common Grounds is a favorite among all walks of life, with rotating local art exhibits, live acoustic music and wide array of specialty coffees, espresso drinks and teas. commongroundsoflexington.com
A Cup of Common Wealth
105 Eastern Avenue
With a staff as warm and welcoming as their high-caliber coffee, this local shop's coolest feature may just be its "Pay it Forward" board, where customers can purchase a drink for a future customer and post the corresponding coffee sleeve for the lucky patron to find. acupofcommonwealth.com
Daily Grind
4722 Hartland Parkway
An affiliate of beloved downtown coffee house, Common Grounds, Daily Grind is a drive-thru coffee shop that also serves scrumptious smoothies and milkshakes. Commongroundsoflexington.com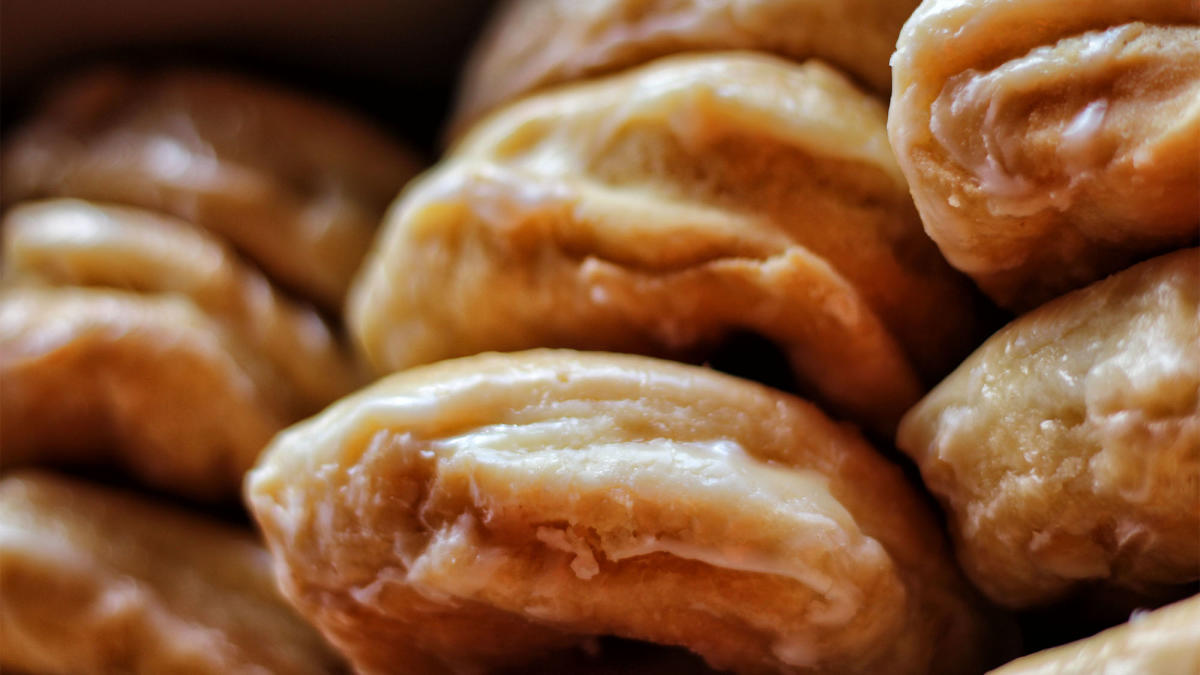 Donut Days Bakery
185 Southland Drive
With more than 43 years of experience baking cookies, cakes, rolls, breads, pastries and (obviously) donuts, this full-service family-owned shop is where you'll find a herd of local regulars and friendly faces. donutdaysbakery.com
Mondelli's Bakeshop
3120 Pimlico Parkway
With made-from-scratch cakes, pastries and cookies from recipes handed down over four generations, Mondelli's Bakeshop offers cake tastings and custom-made cakes for any sweet tooth or occasion. Mondellis.com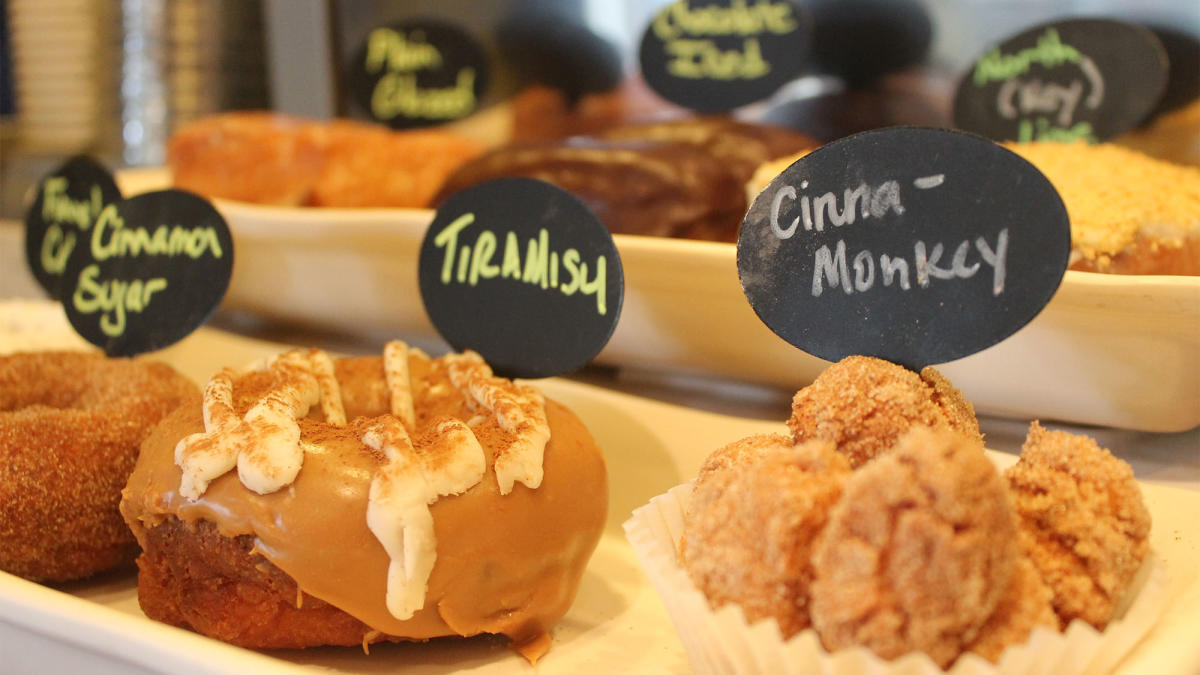 North Lime Coffee and Donuts
575 North Limestone Street
Quirky staff and even quirkier donuts give this colorful shop a unique, genuine atmosphere that boasts freshly-roasted coffee drinks and life-changing donuts (pro-tip: be sure to try whatever specialty donut is on the menu.) northlime.net
Spalding's Bakery
760 Winchester Road
What started as a husband-and- wife duo selling donuts out of their home in 1929 has since become one of the most popular donut places in Lexington, offering melt-in- your-mouth handmade yeast and cake donuts, brownies, cinnamon rolls, sticky buns and more. Spaldingsbakery.com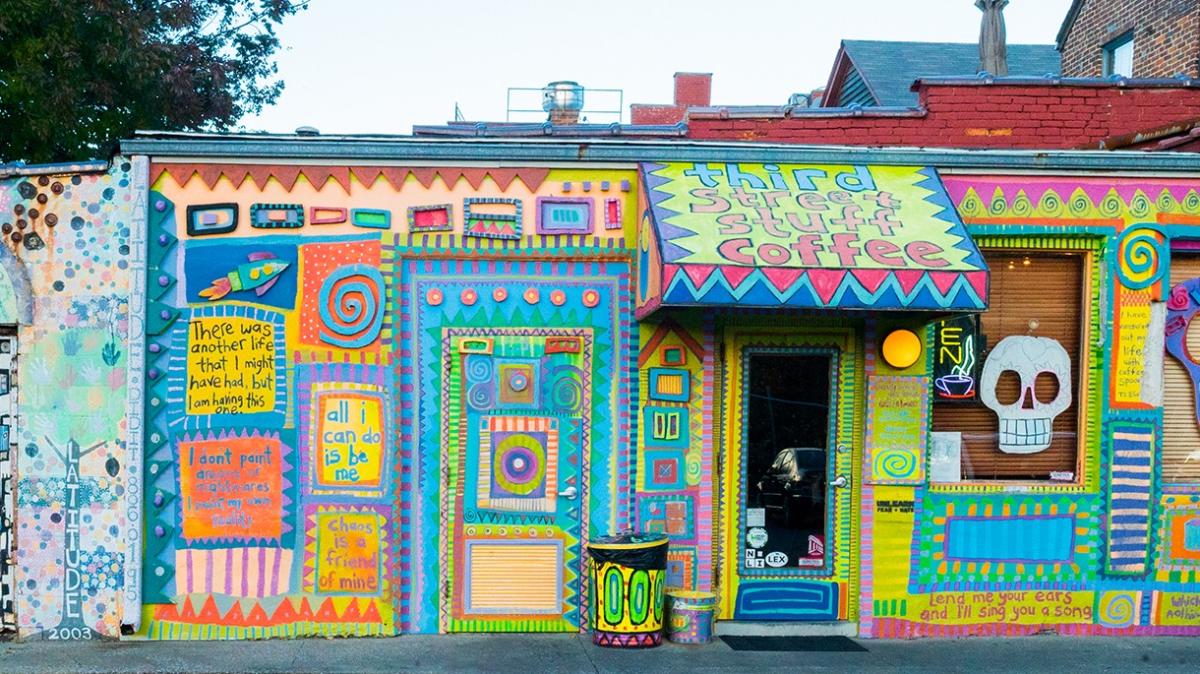 Third Street Stuff & Coffee
257 North Limestone Street
Good vibes, good people and good coffee are just a few things you'll find at this North Limestone sandwich and coffee shop. Funky décor lines every wall, chair and table and the adjoining gift shop is full of fun knick-knacks to browse. thirdststuff.com
Wild Fig Books & Coffee
726 North Limestone Street
Named in honor of local writer Gayle Jones, this beloved NoLi district book and coffee shop offers boutique treats, a selection of coffees, a lunch menu and a handpicked offering of staff-recommended books for both adults and children. the-wild-fig.com