Lexington native Allison White explores a delicious Korean restaurant hidden away behind the back of an Asian grocery store.
"There were lots of Japanese and sushi restaurants here, but nothing like authentic homemade food mom would make."
—Jin Tao
An international experience hides in a corner of Lexington, Ky. Seki is a Korean restaurant tucked in the back of a co-owned Asian grocery store, Dong Yang Market, on Clays Mill Rd.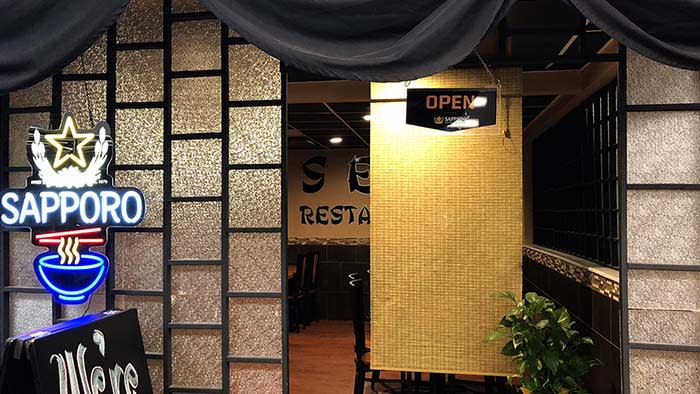 Unless you are privy to Asian markets, majority of Lexingtonians will see completely new produce and groceries while strolling the aisles. The shelves are lined with jars upon jars of fire-red sauces following a rainbow of spices. Pocky is available in flavors I've never seen, including 50 different soy sauces from around the world. They sell rice cookers, miso soup bowls and spoons, tea kettles, mugs, fresh fish, an entire aisle devoted to different noodles, two walls of refrigerated produce/food and Asian/Korean body care and makeup.
"Lexington has a diverse population," Owner, Shan Tao, said. "We try to carry items from Japan, Thailand, Vietnam, China, Korea— items for everyone, because they are all a little different."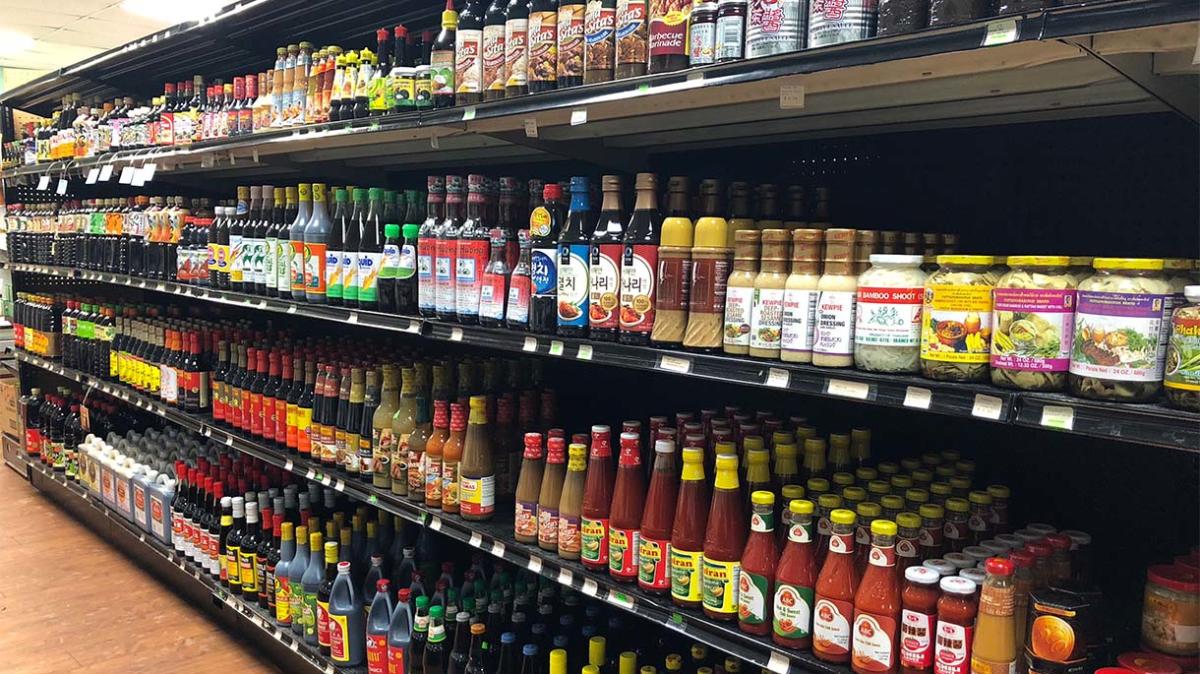 Married owners, Shan, 48, and Jin, 49, have been running Dong Yang Market since they were married in 2002. Their first location is a few blocks away (expanding successfully in 2011) opening Seki in 2009 (a concept common in Korea, but Shan said was in part inspired by Cracker Barrel.) Current head chef is Chef Yum, 68, also Jin's Aunt.
Jin grew up in Seoul learning traditional Korean cuisine from her mother and aunt.
"There were lots of Japanese and sushi restaurants here, but nothing like authentic homemade food mom would make," Jin said.
Shan grew up in South Korea, his nationality Chinese. Shan has worked in kitchens since he was 12 years old, and he remembers his first day.
"My mom dragged me," Shan said. "Not really, but she never told me— I thought we were having dinner… He would just tell me to do little things, 'Pick this up. Scrub this,' but I had no clue what I was doing."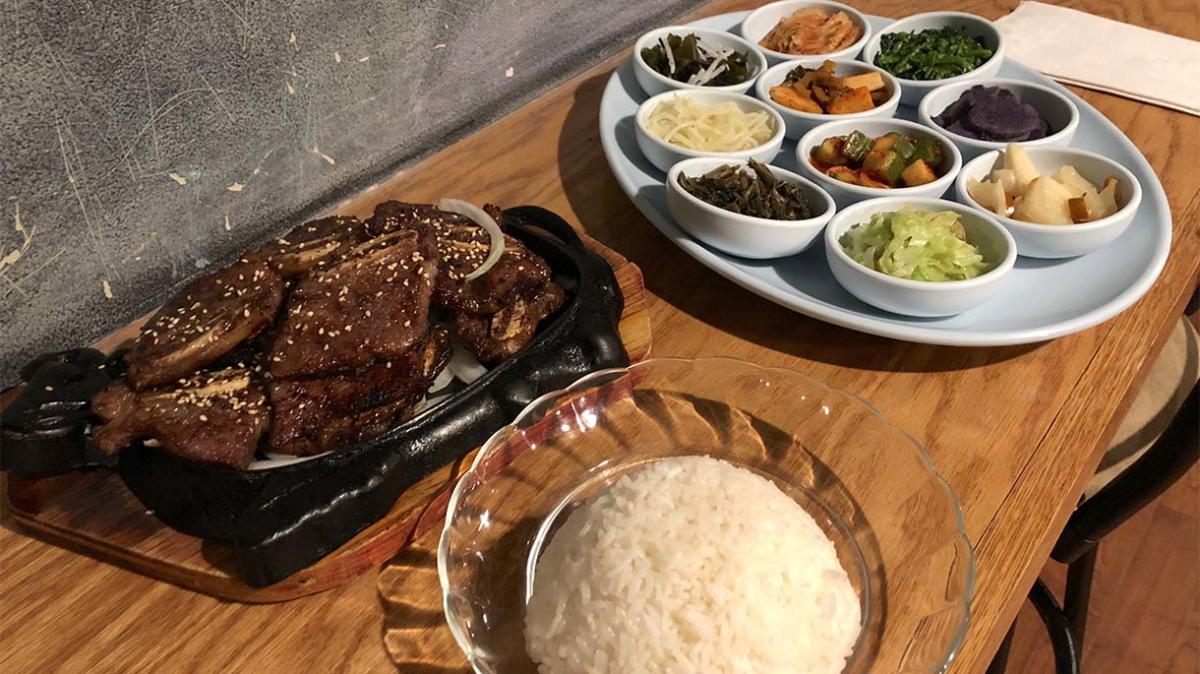 Shan worked for this family friend on weekends, summer and winter breaks, the occasional reception. But it wasn't until moving to Columbus Ohio that the couple met at a mall where Jin rented a Kiosk selling clothes, and Shan owned a restaurant in the food-court selling soups, sandwiches and eventually sushi.
"I saw her and just thought 'I want to know her,'" Shan said.
He brought her coffee every morning, but it wasn't until they had known another for nearly a year that Jin told Shan she didn't like coffee.
Between the two are four children, ages 27, 22, 11 and 9. I ask if he hopes for any to take over operations one day.
"We would like them to explore something new," Shan said. "You just want them to be happy and healthy. As a parent, that's what you can hope for."
Seki's menu offers many authentic options: noodle and rice bases with an array of vegetables, proteins including softly boiled egg, bul-goke, mackerel, squid and pork belly. They have two fried rice options, bi him bob (stone rice bowls) noodle and seafood soups, beer, wine and sake.
On one visit to Seki, I asked my server Lanie what she would order for lunch, and she recommended the spareribs marinated in Seki's secret "special sauce."
She rolled lunch out on a cart, sizzling on cast-iron, with a large portion of fluffy, steaming rice and 10 colorful sides— banchan (included with entrees.) Spicy, salty, sweet and umami flavors explode from pairing the banchan with the sweet, tender spareribs. Banchan are chef's whim, but often kimchi (spicy fermented bok choy or napa cabbage) and pickled or lightly seasoned vegetables such as tarro, sweet potato, potato, seaweed, bean sprouts, water crest, and spinach.
"The name Seki has a history," Shan said.
A few years ago, married couple Masako and Yukio Sekikawa owned a sushi restaurant on South Broadway, the original Seki. Masako bought all supplies at Dong Yang (except fish) and became friends with Jin. Sadly, Masako passed away from lung cancer, and when the Tao's met her husband Yukio, he asked for their help. Shan and Jin invested, alleviating Yukio of financial troubles. Unfortunately, 9 months later, Yukio passed from suicide. As Shan was an experienced chef who also learned from Yukio, he took over operations for about a year before it closed. The Sekikawa memory is honored in the new Seki at Dong Yang.
A true foodie at heart, Shan shares beautifully plated photos of dishes on his phone, many of which are new ideas for Ramen Ya, their second restaurant which opened in 2014. Ramen Ya, run by Chef Kim, just finished renovations this January and now has a four-seasons patio currently open with outdoor heaters. While still ramen-focused, Yaki Niko, "fire meat," is a new table-top grill option, which unlike the common flat iron, offers direct contact with fire for that distinct, unparalleled flavor. They also offer table-top hot pots for cooking your meat and vegetables to preferred perfection in boiling broth. Add a pot of hot tea and warm sake, and you have the sensory experience of fire and ice.
"Like sitting in a hot spring or hot tub in the snow," Shan said.
Shan brings up an interesting thought as a chef— when you think about ingredients on a world-wide level, not confined to regional, or even country-wide, new combinations are yet to be created.
"The flavors are infinite."