When it comes to bold flavor, it's best to keep things local. Skip Starbucks and grab freshly brewed coffee from locally roasted and owned sources. Purchase locally roasted whole beans to grind in store or at home before you brew for a noticeably fresher, more flavorful cup.
Below are 9 of Lexington's best local coffee shops. All are full of creativity and delightfully unique with their own definitive style.
105 Eastern Ave, 40508
The cozy coffee shop sits adjacent to Thoroughbred Park on the edge of the bustling downtown area. Here locally roasted magic beans are sold, the light Ethiopian beans a big seller. Chemex pour overs are offered including traditional espresso-based drinks. A pay it forward option is available, and previous customers have pre-payed with cup holders sitting on counter offering a free drink depending on whatever situation—"broke college student," "single mother," "cancer survivor," "teacher"—the store also offers to pay for customers street parking.
800 N. Limestone, 40508
The coffee, food, bike gear, repair and beer bring all who enter. The food and beverage menu on chalkboard is extensive, wraps and sandwiches are quite popular. Coffee and espresso-based drinks are available in any variation you could imagine. Non caffeine drinks including a Tumeric latte are offered, as are two rooms for sipping or working and a new outdoor patio area with large picnic tables.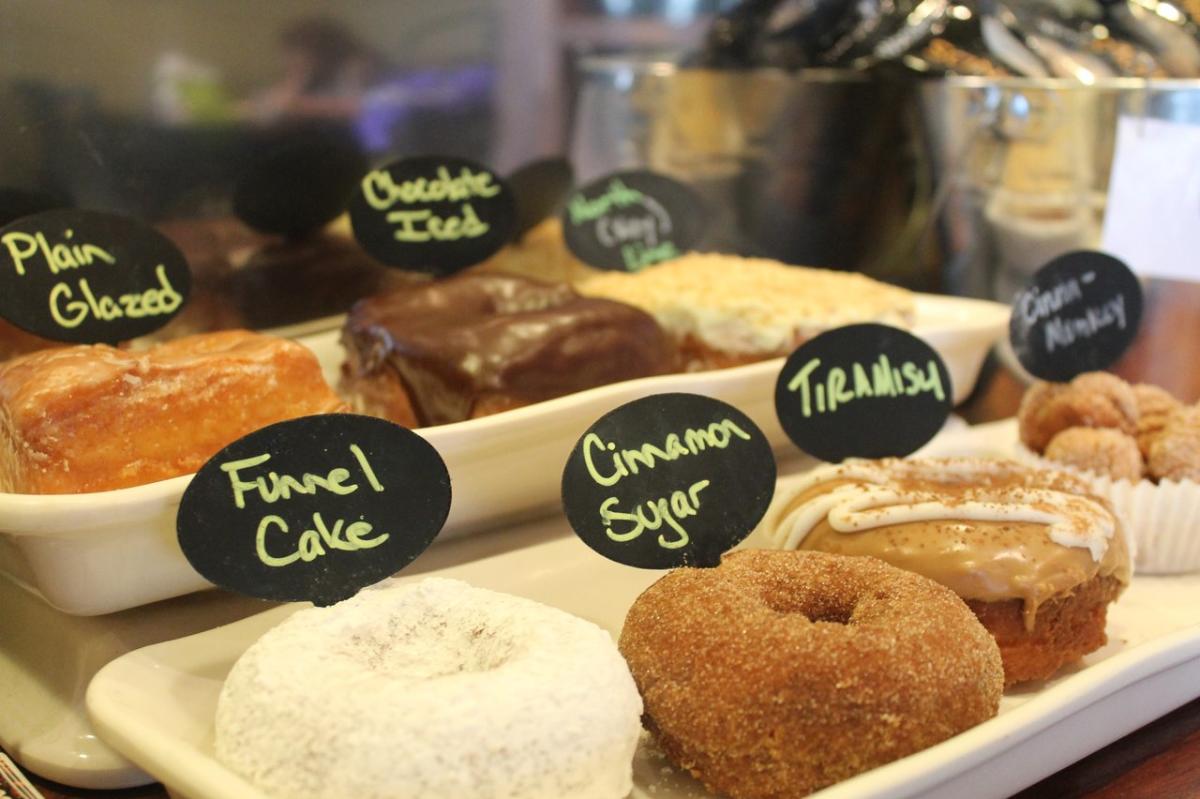 575 N. Limestone, 40508
3101 Clays Mill Rd., 40503
North Lime serves Nate's Coffee, Manchester Coffee Co., both locally roasted and Good Folks from Louisville. Common espresso-based drinks and cold brew offer a simple selection. Light blends Nate's Mexico and Good Folks Peru are great if available. Peruse hanging local art for sale. The fresh homemade donuts are amazing, some of the best in the city, so arrive early as they will sell out of popular varieties by close at 5.
523 E. High St. 40502
Here you will find plenty of local artwork, pottery, clothing, jewelry, soaps, handmade bags to peruse or purchase. The intimate seating area fills quickly so many order to-go, but outdoor seating is available when warm. A large variety of sandwiches, soups, breakfast items, smoothies and ice cream are offered. A drip house or roast of the week is offered.
257 N Limestone, 40507
Colorfully bright, vibrant and a bit quirky, a plethora of drinks are offered with unlimited syrups/flavors. Eclectic and eccentric the menu is just as creative as the surroundings. Hot and iced teas, hot chocolate, iced or frozen beverages, bagels, sandwiches, salads and baked goods are offered in this unique setting.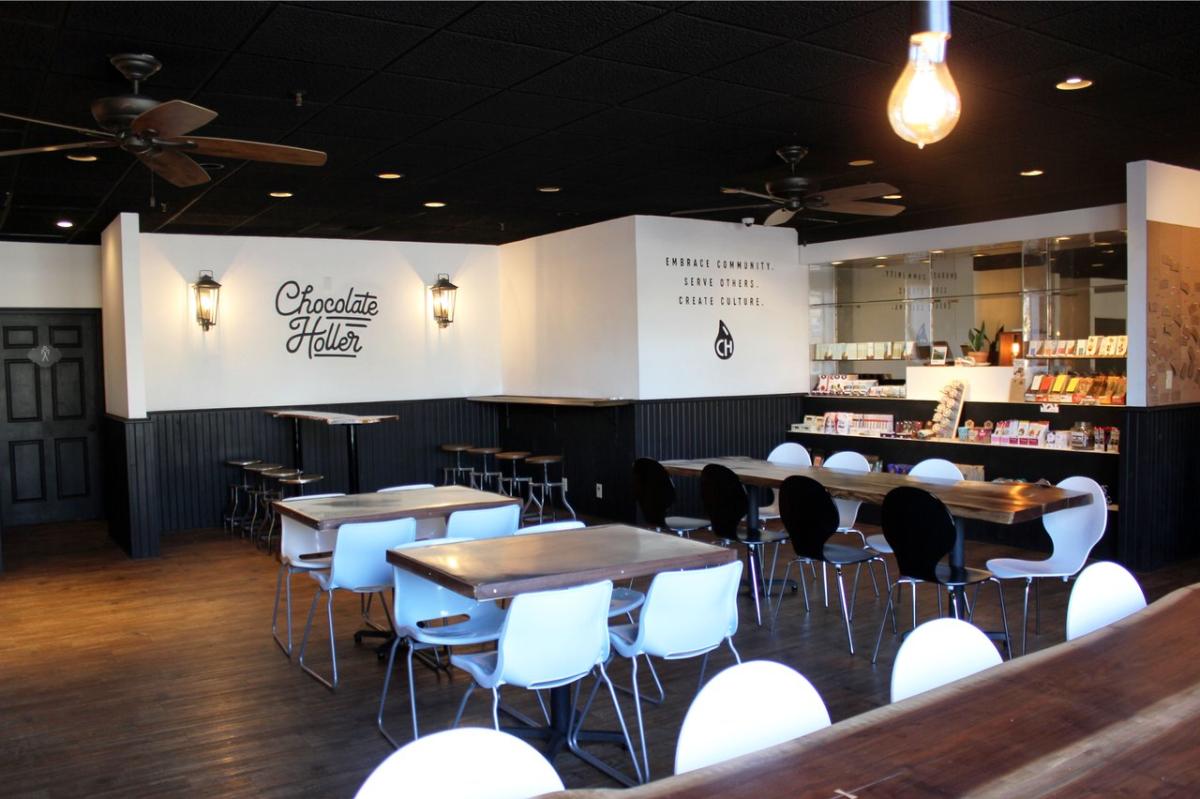 400 Old Vine St., 40507
With sipping chocolate as the main here, the coffee, espresso and iced mochas are just as good. Enjoy chocolate bars and local baked goods, too. A pay it forward option is offered where you can pay for a drink online, and the unknowing person to deserve it will be displayed on a cork board for just $6.
343 East High Street, 40507
4772 Hartland Parkway, 40515
2901 Richmond Road, 40509
UK Campus
The original location is graffiti-decorated with plenty of nook-like areas to work, connecting to a small back patio. The menu is varied with constant specials. Every Monday from 7:30-9 is a popular open mic night for local artists to display musical or comedic talent and poetic prose.
2571 Regency Rd., 40503
This long-standing shop has a large selection of beans offered to take home, a coffee house pouring fresh Lexington Coffee and Tea sourced brews as well. Loose leaf teas, scones and sandwiches are offered including a shop with coffee wear, stationary and a plethora of curated local handmade goods.
472 Southland Dr., 40503
The Cherry Seed coffee house set-up is intimate and bright. Find these beans also sold at local Whole Foods. Espresso, pour-overs, hot teas, a London fog, matcha latte, chai latte and hot chocolate are offered. Newly established, stop by to welcome new roasters to the city.