Joelle's Guide to Raven Run
Raven Run Nature Sanctuary is one of Lexington's best kept secrets. Filled with wildlife viewpoints and hiking trails that pass through meadows, woodlands and streams, this nature sanctuary captures the essence of the Bluegrass. We asked Joelle Riding, a Lexington native and travel blogger, to head out to Raven Run and give us her tips for the perfect day. Read her guide below to see what she had to say.
If you're from Lexington, you have probably heard about the Red River Gorge. Known to locals as The Gorge, it's a mecca of trails, forests and climbing spots, perfect for when you need a dose of nature. The downside for many, however, is that it's about an hour drive from Lexington—it's great for a day trip but not ideal when you're short on time. If only there was something closer for the days you want to do a last-minute hike, right? Well I am here to tell you about a hidden gem you might not know about that's just a short drive outside of Lexington—Raven Run Nature Sanctuary.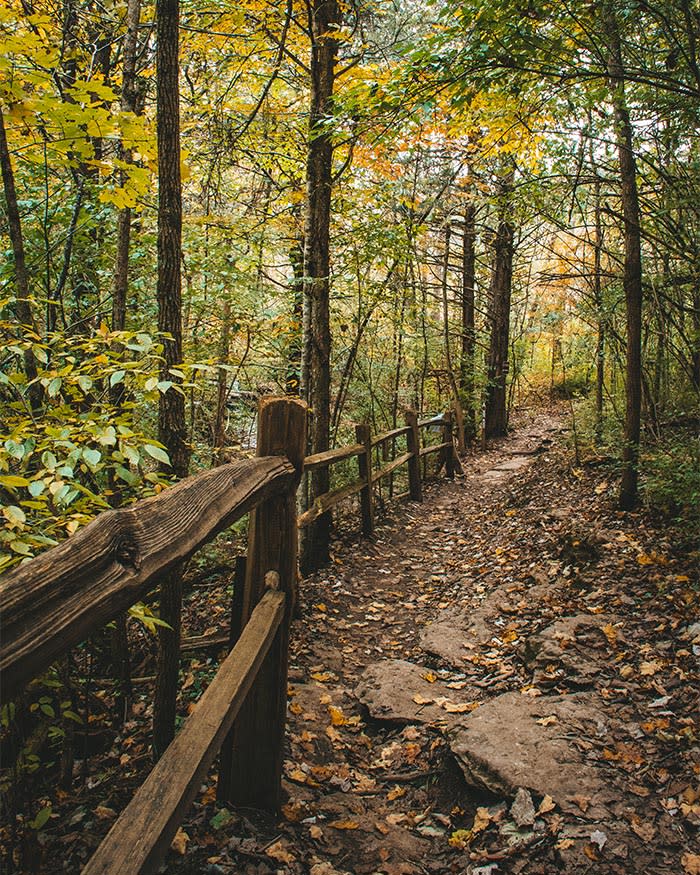 Raven Run is a 734-acre sanctuary filled with over 10 miles of hiking trails specifically created to preserve the natural beauty of Kentucky. No matter the season, whether you go in the summer when everything is lush and green or in the fall when the tree colors range from yellow to orange to red, Raven Run is an oasis from the city life. Though I will admit to being biased and say that Raven Run is at its best during the fall season.
Everything starts at the parking lot where you have access to two main trailheads: Freedom Trail and Nature Center. Regardless of which trail you choose, all trails are interconnected and it's easy to cover a fair amount of ground or change direction if you would like.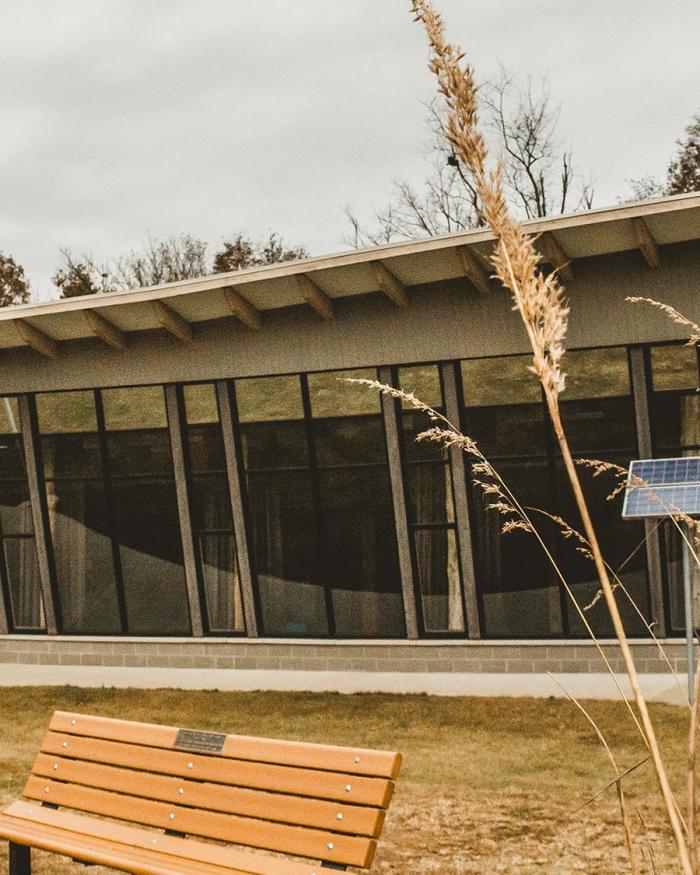 I recommend beginning on the trail towards the Nature Center. After a few minutes, you will pass a building filled with exhibits, pictures and facts about the history of the area. Raven Run is operated by Lexington Parks and Recreation and they have done a magnificent job with this sanctuary. It's well-kept, clean and they even host events throughout the year for nature enthusiasts. After wandering around the nature center, be sure to sign into the trail log and take note of the trail map before heading in.
If it's your first time, and even if it's not, I think the best trail to do is towards the Kentucky River Overlook. It's an extremely easy hike and the overlook at the end is one of my favorite spots to sit and enjoy Mother Nature in all her glory. And not only does this trail end with an overlook, there is also a waterfall along the trail. I could go on about how gorgeous Raven Run is, but I'll just let the pictures do the talking.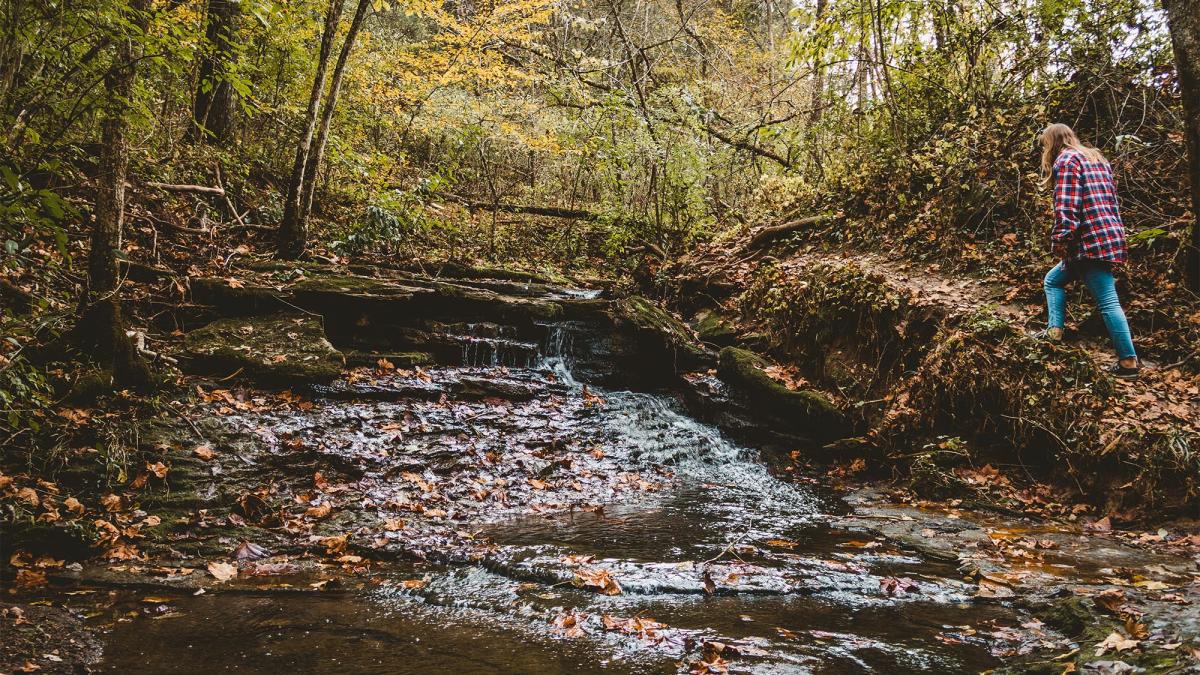 Can you believe such a beautiful place exists a twenty minute drive away from downtown Lexington? I was so happy when I discovered it and Raven Run is now one of my favorite places to go and clear my head. It's suitable for all ages and fitness levels and makes for a perfect getaway from the city.
I used to be discouraged that there wasn't anything similar to the splendor of the Red River Gorge close to Lexington but after finding out about Raven Run, I love that I can go outside and explore more often without taking an entire day.
Next time you are looking for something free to do with the family, a fun date idea or some time away for some self-lovin', take the drive out to explore Raven Run. Most trails are around one mile long and range from easy to moderate in difficulty. Be sure to bring water with you and always leave the trail like you found it!
An avid adventurer and lover of all things travel, Joelle was born and raised in Lexington. She has backpacked, lived, studied, and worked in countries all over the world. She runs a successful travel blog, Riding Around The Globe, as well as a business helping people plan their trips abroad.