Hike, get in tune with nature, and brunch—all before noon! This is my guided hiking adventure when you have a half-day to spend in the Bluegrass. Lexington is stocked full with fun activities, including great places to hike. Two of my favorite areas within 40 minutes of Lexington are the Pinnacles of Berea and Raven Run Nature Sanctuary. You don't have to go far to experience some great outdoor exploration.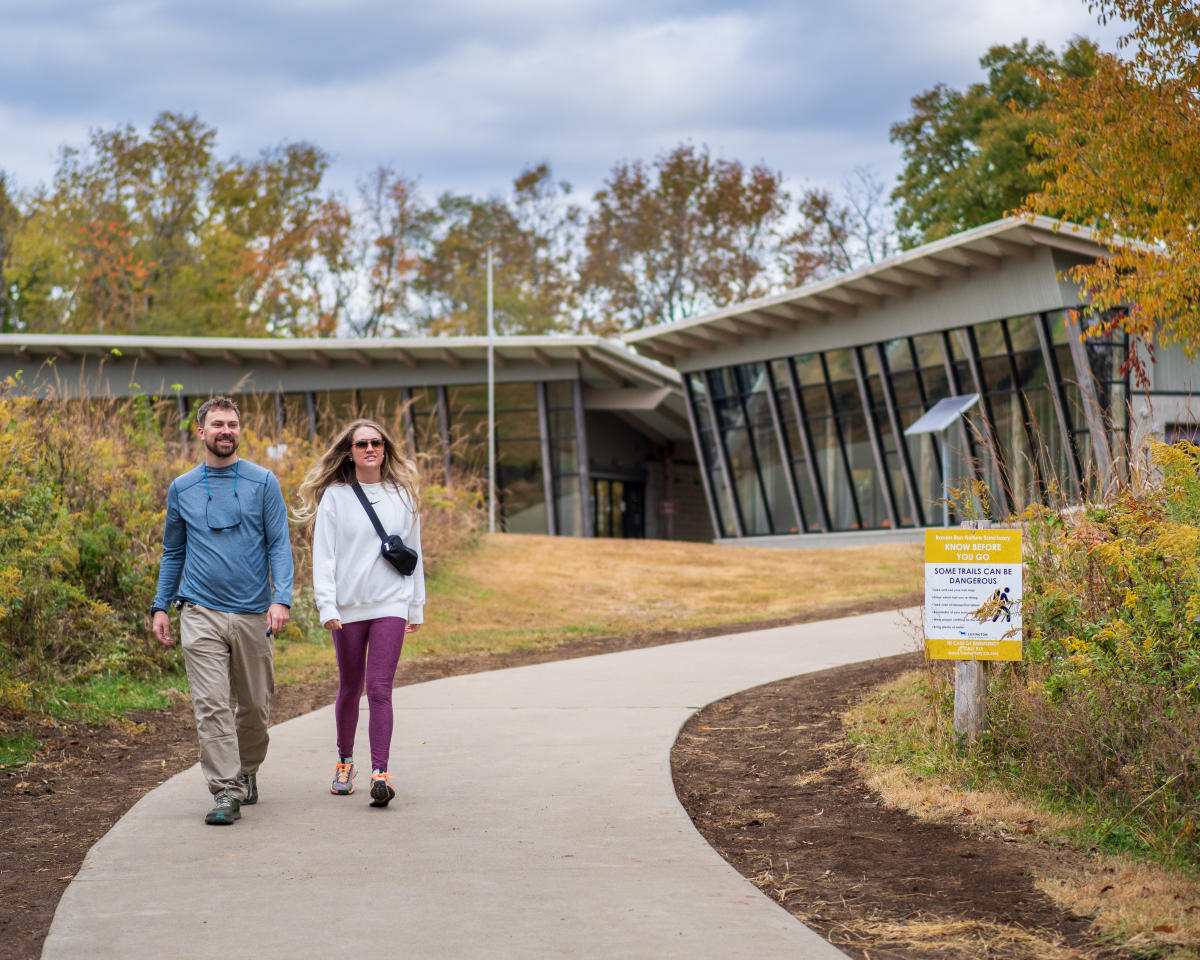 Raven Run Nature Sanctuary
The Raven Run Nature Sanctuary is part of the Lexington-Fayette Urban County Parks and Recreation system. This isn't some ordinary park—but a 734-acre land preserve. It hosts hundreds of species of plants and wildlife throughout each season. The hiking trails are well maintained, with natural features such as cascading waterfalls, towering trees, and river overlooks. The Kentucky River Palisades is a fundamental feature of the park and provides a great photo op at the halfway point of your hike.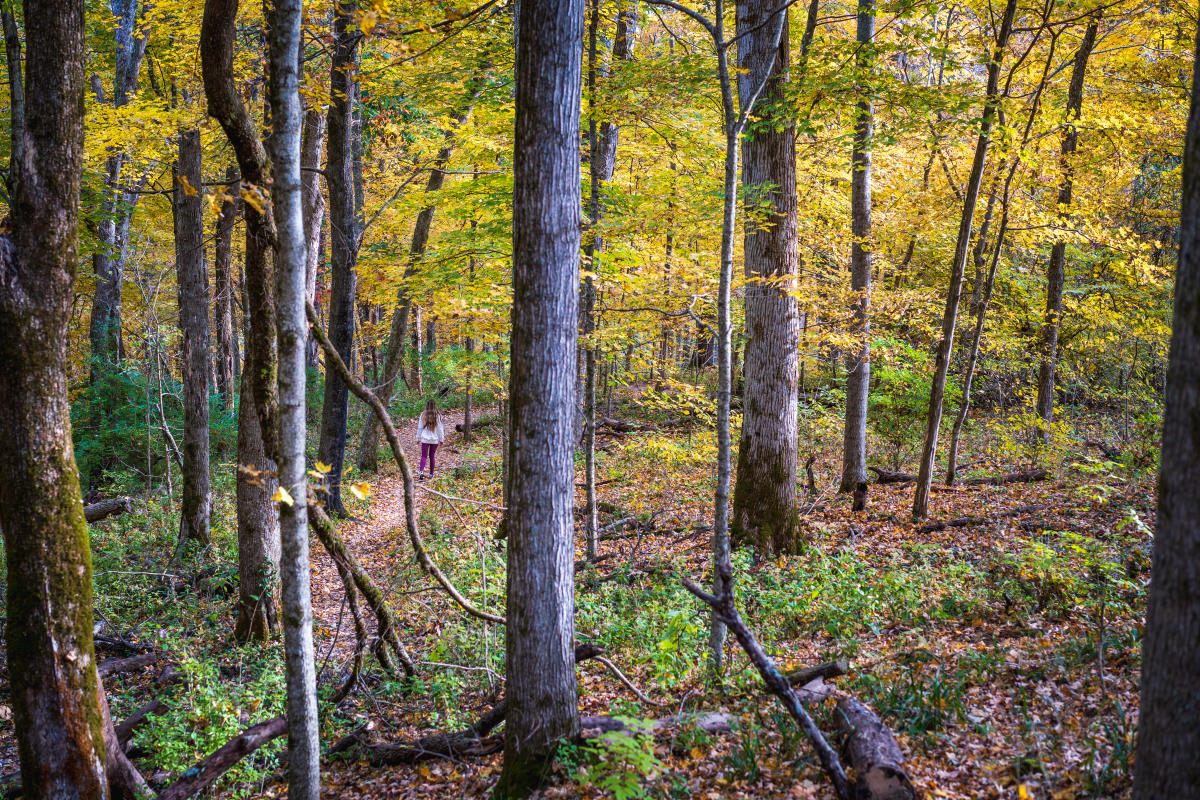 Trail Favorites
The trail system for the park starts wide and provides excellent photo opportunities. My favorite routes in Raven Run are Evans Mill and the Kentucky River Overlook. If you're feeling adventurous, you can hike both in a three to four-mile loop.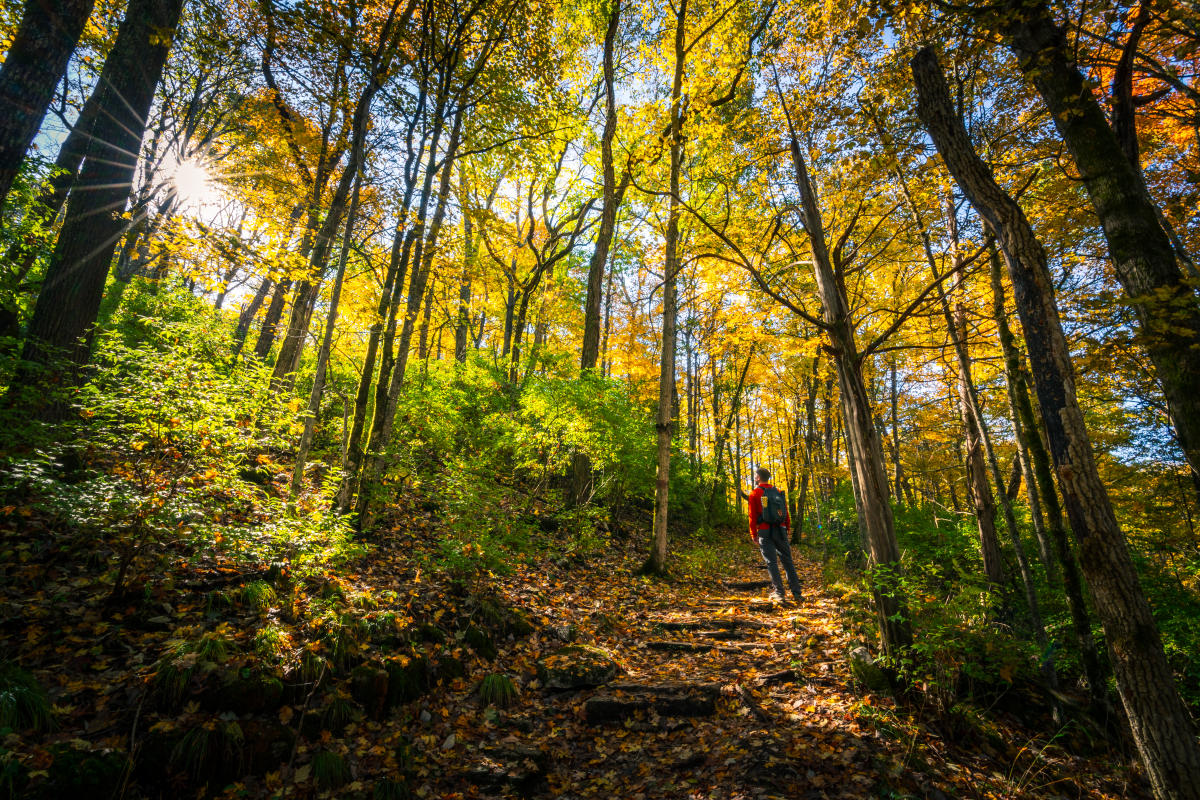 Evans Mill Trail
Evans Mill begins by descending through a rich, thick, well-managed forest. The route is beautiful, and you immediately begin to connect with nature as you enter the forest.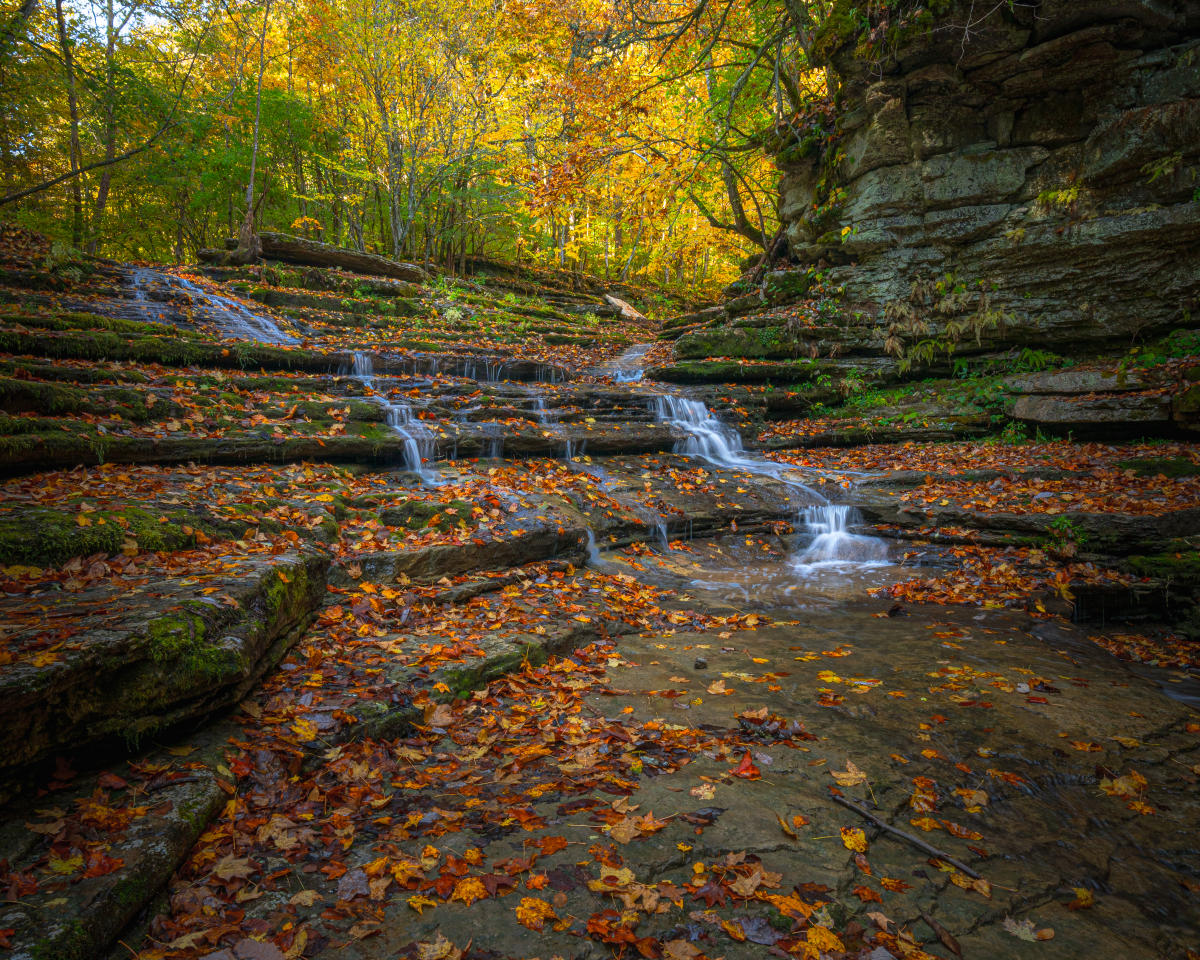 When you reach your destination, you will come along a creek and a cascading waterfall! It's important to note this waterfall only flows well in wet seasons or after heavy rain. There is history here too, as this was the foundation of an 1800s grist mill.
Kentucky River Overlook Trail
The river overlook is the most popular trail in Raven Run. I like taking guests and friends here as part of their visit to Lexington. It can also be the start to a great date or friendly outing.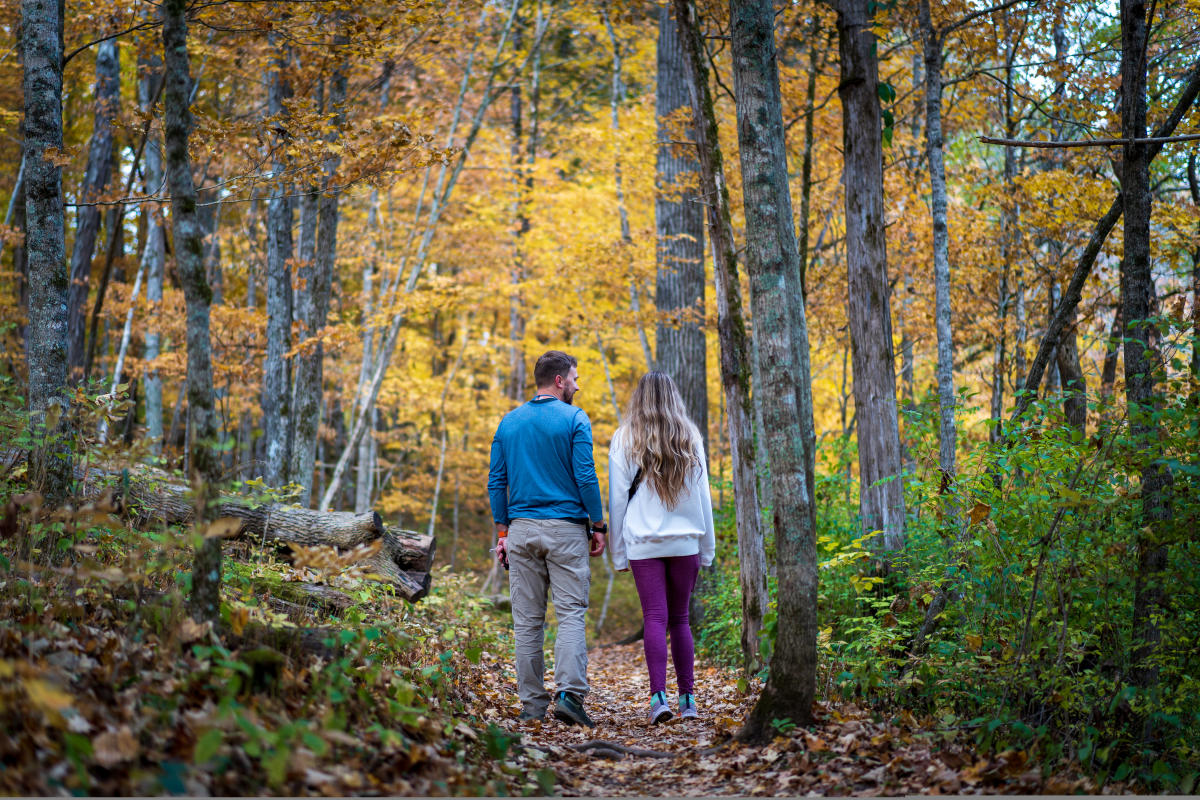 The trail is a short, 2.5 mile walk with some elevation on your way back. There's a big payoff at the Kentucky River. Grab some photos, soak in the views, and connect with this beautiful scene. An article in Psychological Science in 2008 claims exposure to forests and trees can lower blood pressure, reduce stress, and improve overall mood. After a long week at the office or during a stressful or sorrowful event, it may recenter you and provide a means of revival.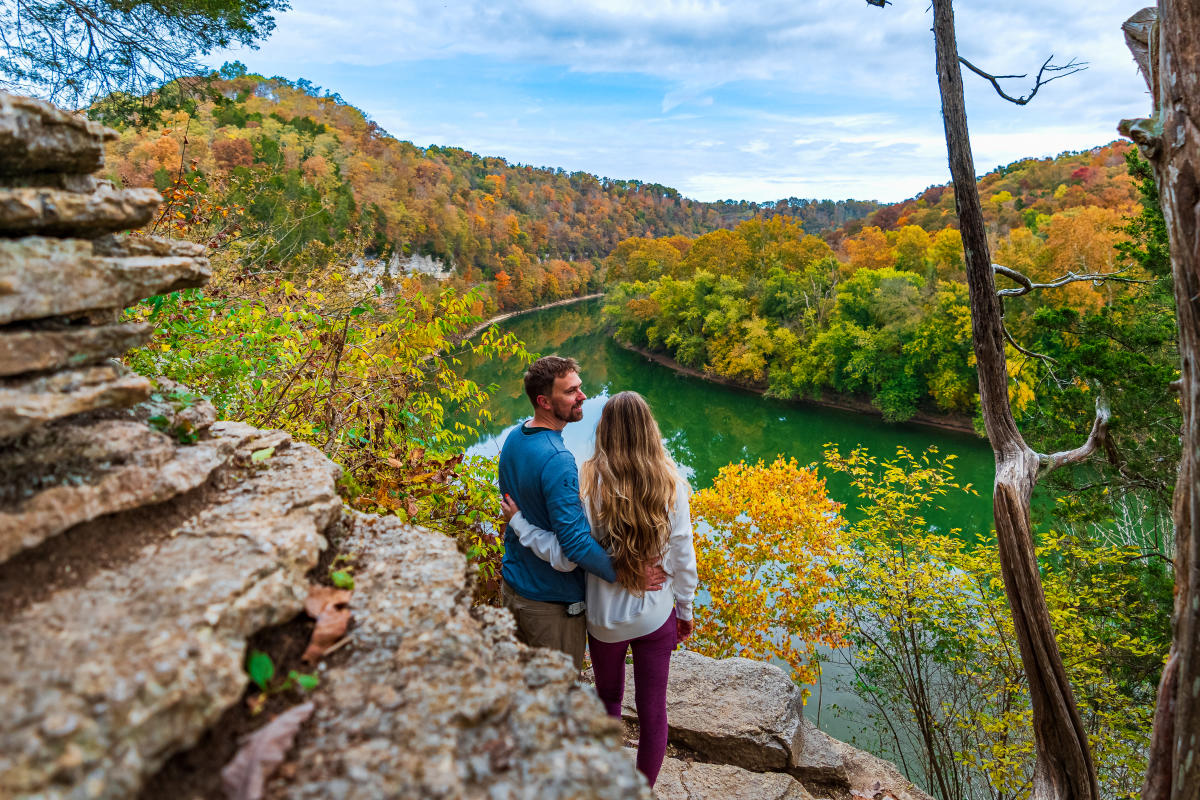 The Overlook
There are several overlooks of the Kentucky River. This one tops my list for a couple of reasons. For one, you get a great view of the river Palisades. And second, most hiking views along the Kentucky River are somewhat obstructed. This view reveals the character and color of this beautiful river.
Post-Hike Bites
Following a hike, a tasty brunch spot I enjoy is Shamrock Bar & Grill, a local pub with delicious food and only short drive back into town (located on Patchen Drive off Richmond Road). There are several additional options if you continue to Lexington's downtown area. My other favorites include First Watch, Biscuit Belly, Josie's off Chevy Chase, or Zim's Cafe.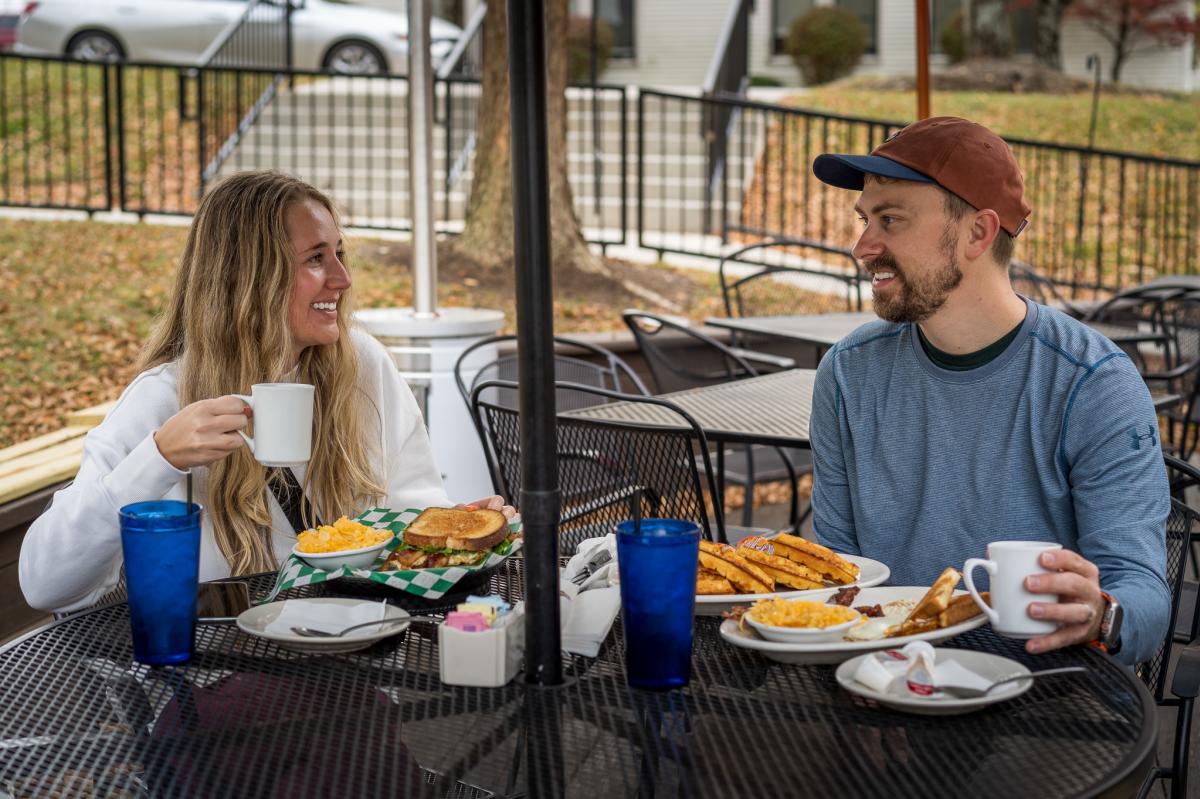 I love my city—and especially enjoy the incredible outdoor opportunities available here in central Kentucky. The adventures within an hour of Lexington are world-renowned. Climbers know the Red River Gorge as one of the best climbing areas in the world! If you're visiting Lexington or are a local and haven't hiked in one of our parks, I'd highly encourage it. Sometimes it's easy to forget about the opportunities right outside our own backyard. Remember, reconnecting with nature is beneficial for mental, emotional, and physical health. Breathe in the fresh air, get out and enjoy everything Lexington has to offer!