Eat and shop as the locals do.
Bordering the University of Kentucky, the neighborhood of Chevy Chase is less than one-square mile with a little over 1,000 neighbors. Founded in the 20s and 30s by Henry Clay Simpson, a direct descendent of Statesman Henry Clay, it was originally part of his estate, Ashland.
Whether the reason is city planning, or paying homage to Chevy Chase, there are indeed a few roundabouts nearby. The neighborhood is actually named after a Maryland Golf Course which Simpson once belonged. This is the kind of neighborhood you might like to raise kids. The tree-lined streets, bungalows and cottages abound. Yet, in the center of it all, is a small village of restaurants, bars and shops where everyone knows your name. At the intersection of Euclid Avenue and East High Street, you'll want to book a whole day to eat, drink and shop your way through Chevy Chase, and around.
Start your morning off at Josie's where Southern hospitality is queen and breakfast is king. This is the owners', Bobby and Jennifer Murray, second restaurant. If you've spent time in Horse Country, you've probably seen their award-winning Merrick Inn along the way. Josie's is a breakfast, lunch and dinner spot in Chevy Chase Place that is a bit more casual expression with a dash more sweet tea. Known for their breakfast, the waffles are a must.
Walt Whitman once wrote, "Give me odorous at sunrise a garden of beautiful flowers, where I can walk undisturbed." After breakfast, take a lesson in Whitman with a visit to Best of Flowers. Chevy Chase's answer to a garden, this farm-to-vase shop specializes in fresh cut flowers and plants. Ask for Mary Jo, the owner, as she's proud to talk about her flower farmers.
Around the corner on Euclid Avenue, Stuarto's Olive Oil Company is a gourmet import retailer with over 40 oils and vinegars on tap. Mix and match for your very own signature vinaigrette. Pursue the bevy of sea salts, sugar cane and spice bins for that one-of-a-kind ingredient. Or, take one of the numerous cooking classes booked throughout the year. The key is, fresh ingredients make good food.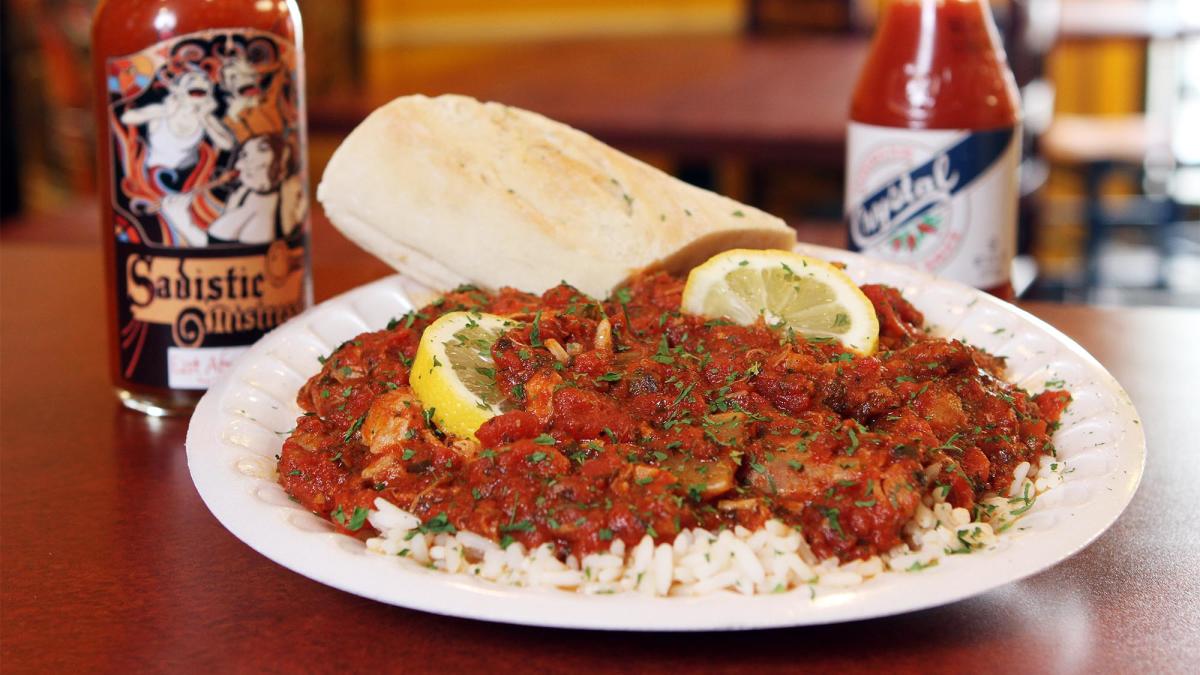 Scoot across the street to Bourbon n' Toulouse for an early mid-day bite, as this is a popular lunch spot for the locals. Owners, Will Pieratt and Kevin Heathcoat, opened this Cajun n' Creole joint in 2004 with a simple business plan: "cook some damn good food, give back to the community that help keep their lights on and have as much fun as the law allows!" That plan has proven most effective. It's no secret that this style of food isn't for the meek. And, since you're eating your way through the better portion of this day, opt for the half order of your favorite Cajun n' Creole dish for a mere $5. There are also vegan and gluten free options available that'll make even you carnivores salivate.
Just up the street on Ashland Avenue, John's Run/Walk Shop will hook you up with the best running or walking shoe to suit your needs. Let's get real, with all that eating you're doing, you're going to need to walk it off. While you're there check out all the trail series they offer to get you out moving and shaking and exploring the great outdoors.
While you're in the shopping mood, hit up World's Apart on the East High Street end of the village. There's literally something for everyone at this locally owned boutique. Whimsy isn't just for children but is a good place to start in the front of the store with a gaggle of toys and accessories for the kiddos. Oftentimes in these types of stores, you might think "someone's been to market." Not here. The clothing and accessories are as thoughtfully curated as the home goods with a touch of sass.
Shopping can make a person thirsty. Hop on around the corner to The Beer Trappe (Lexington's first craft beer store) where their bar features eight rotating taps and over 100 cold bottled craft beers from which to choose. Over on the retail side, there are more than 500 beers and ciders from around the world that you can mix and match. Offering an array of educational tastings and events, The Beer Trappe could easily be considered a personalized cicerone in the heart of Chevy Chase.
Next door is one of Chevy Chase's latest editions. Bear and The Butcher is the perfect happy hour hang. The same owners as The Beer Trappe and The Village Idiot, Tom and Brian Behr have married the perfect pairing of cured meats and cocktails in this stylish yet casual, local hot-spot. Bar snacks like the "Bavarian Sausage Board" and the "Smoked Brisket Nachos" are no match for the "Ashland Old Fashioned" or "CC-Rita." Live music and trivia are a thing here. So, pull up a chair and sit a spell.
There are two Chevy Chase stand-outs that proudly source locally the most seasonal Bluegrass bounty. So, a progressive dinner it is. Up on East Main is a restored historic landmark with a slight nod to the past as they kept the 1949 murals and a certain bullet hole from that era. Coles 735 Main will set you straight with that panko-crusted avocado stuffed with lump crab. The story goes that Chef/Owner Cole Arimes realized he needed an app when they first opened, so he made this one on the fly. For the more local fare, go for the Marksbury Bone-In Pork Chop or the Black Angus Falls NY Strip served atop Weisenberger grits.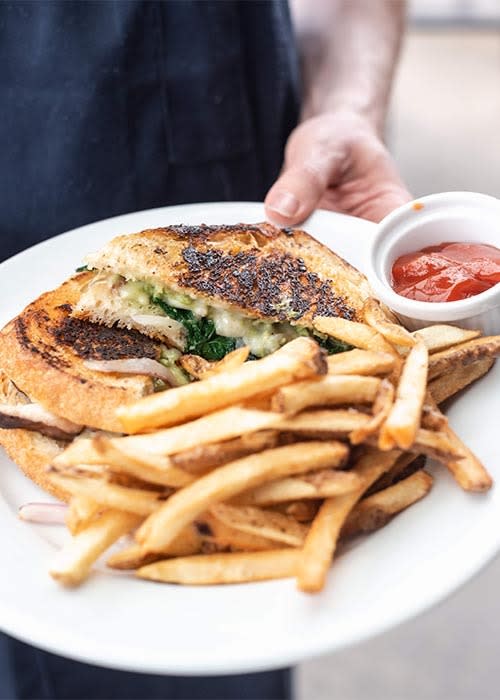 Take a stroll down Ashland Avenue to The Sage Rabbit for a more casual farm-to-table experience. Weather-permitting, that patio is divine, and your pooch is welcome to join you. Owned by Chef John Foster and his wife, Nancy Everts, this charming nook specializes in handmade pasta, burgers, hand-cut fries along with a host of seasonal entrees, desserts and craft cocktails. Do not pass go without a bite of "Sexy Cake"– a triple chocolate cake with cabernet reduction and brittle dust.
You can't spend an entire day in Chevy Chase without ending up at the infamous Chevy Chase Inn. This iconic dive bar has been around since 1933. And, the litany of tales from what the locals lovingly call "CCI" is far too long to mention. You'll just have to belly up and turn a few for yourself. With nightly live shows, cold beer and just the right amount of Bourbon this is THE neighborhood bar.
After a full day in Chevy Chase, take a LYFT home. You've earned it. Just make sure to come back in August when the 800 block of Euclid shuts down for the annual Chevy Chase Street Fair. Featuring live music, street food, drinks and other vendors, this community block party is one to behold.