Did you know that tourism is one of the most important drivers of Lexington's economy? Local businesses rely on tourism dollars to be successful, to create jobs and to make for a more vibrant, thriving and unique city for all of us to enjoy. The bad news is that right now, times are tough. Tourism is down and local businesses are hurting.
The good news? You can help. This page is dedicated to providing you with all the knowledge, tools and resources you need to join the cause.
Book Now for 20% Off
Our hotels have gone above and beyond to create safe, healthy and comfortable places to stay for our guests. Click here to book your trip and you could save up to 20% on select hotels.
Invite Your Friends & Family
The number one reason people travel is to visit friends and family. That's why VisitLEX launched #sharetheLEX years ago, tapping into Lexington's biggest fans (our locals) to help us spread the word about everything we have to offer here. Invite your loved ones to spend some time in our safe, wide-open spaces with these gorgeous digital postcards.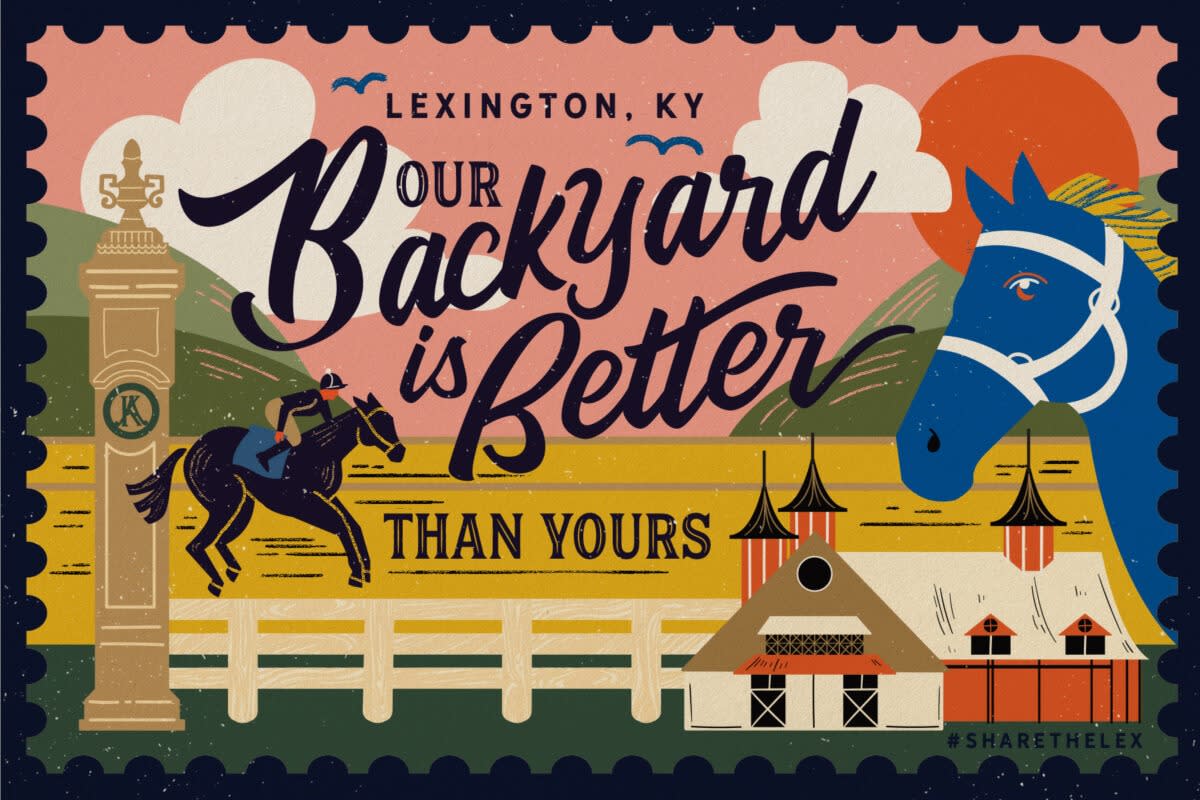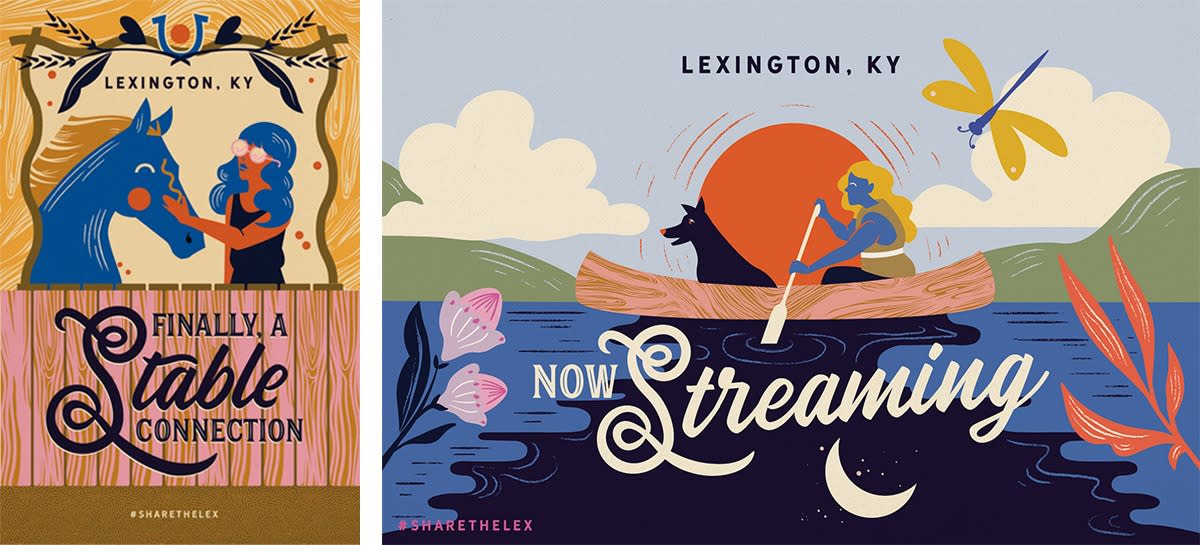 Share them on social media, email them, make them your Zoom background, or print them out and mail them the old-fashioned way. Once your friends and family decide to make the trip, help them plan a safe, responsible visit. For a full directory of resources and up-to-date openings, click here.
Lexington is a Safe Bet for Travel
Wide-open spaces. Small group tours. Outdoor adventures. Lexington is one of the best places for post-quarantine travel. Check out our guide for traveling safely to Lexington and be sure to share it with your friends and family!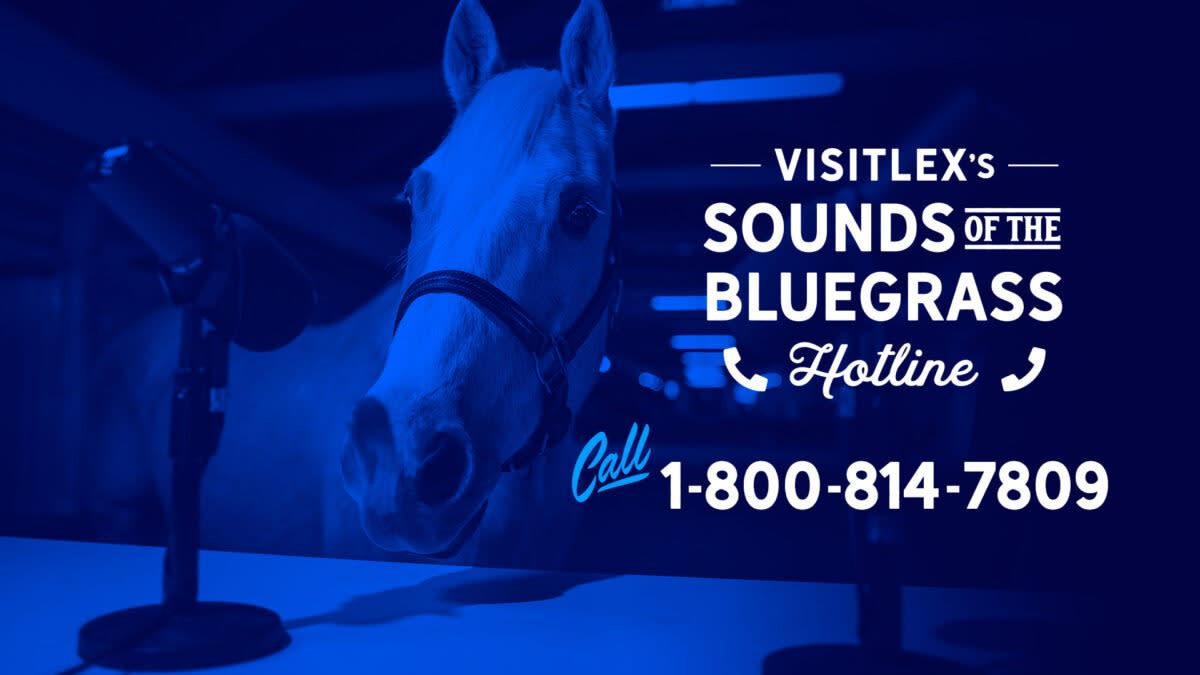 Sounds of the Bluegrass Hotline 
Have your friends and family call 1-800-814-7809 for a little taste of Lexington, Kentucky. They can hear sounds like a horse eating apples and carrots, words of advice from our fearless leader Andy Beshear, or Chef Ouita Michel frying bacon for a hot brown. Yum!
Host Responsibly!
Our community has done an incredible job of minimizing this pandemic…so let's keep it that way! Be sure to encourage your friends and family to abide by these best practices when they visit.
Wear a mask or cloth face covering in public.
Masks are all the rage these days! Plus, it's the law. You can buy some rad Lexington-themed masks from the Visitor Center downtown.
Wash your hands often.
Scrub those hooves with soap and water (or hand sanitizer if that's all you've got) for 20 seconds.
Avoid touching your eyes, nose, or mouth.
Don't do it! We know it's hard, but it's important.
Avoid close contact with others.
With all our wide-open spaces, this one should be a breeze.
Cover coughs and sneezes.
Around here, that's just plain good manners.
Keep 6 feet of physical distance from others.
That's about two bourbon barrels, or one young horse. When in doubt, air hug it out!