The Complete Guide to the Distillery District.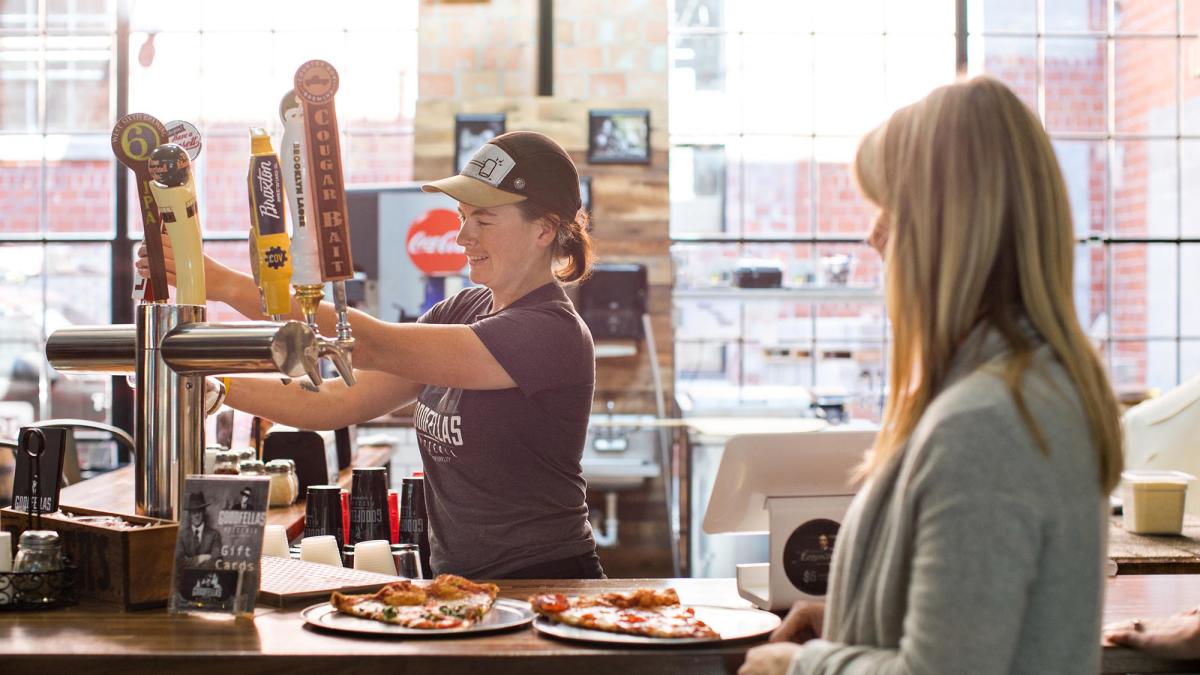 Tucked away on the banks of the Town Branch Creek, you'll stumble onto a historic 25-acre property, known as the Distillery District. Formerly an abandoned distillery site, in recent years it's been brought back to life, bigger and better than before. And just across the street you'll find a renovated train depot turned live music venue. As a whole, this area is referred to as the Distillery District.
This funky, unique area is full of restaurants and bars, a cidery, two breweries and, you guessed it, a few distilleries. It's a local hot-spot and the perfect place to go on any occasion. Whether you want to eat pizza by the slice, drink a microbrew or play pinball, the Distillery District has just what you're looking for and more.
Rich in History
This distilling site was home to the historic James E. Pepper Distillery, which began making bourbon in 1879. However, in 1958 the site was abandoned completely, untouched for nearly fifty years. But in 2008 local entrepreneurs teamed up to bring this area back to its former glory and they did not disappoint. Many of the current establishments feature exposed brick and original layouts from the old distillery.
To honor the heritage of the distillery that once thrived here, the tradition of making bourbon on this site has been resurrected. Today, you'll find two working bourbon distilleries on the historic property, honoring the tradition of those that came before them and serving as an anchor for the up-and-coming neighborhood.
The Break Room
This is where you'll find locals kicking back, sharing laughs and ordering drinks. Running along the Town Branch Creek, the covered patio leads to an outdoor stage for live music and firepits that always draw a crowd. You can usually find a food truck parked outside too, serving everything from tacos to Thai food. facebook.com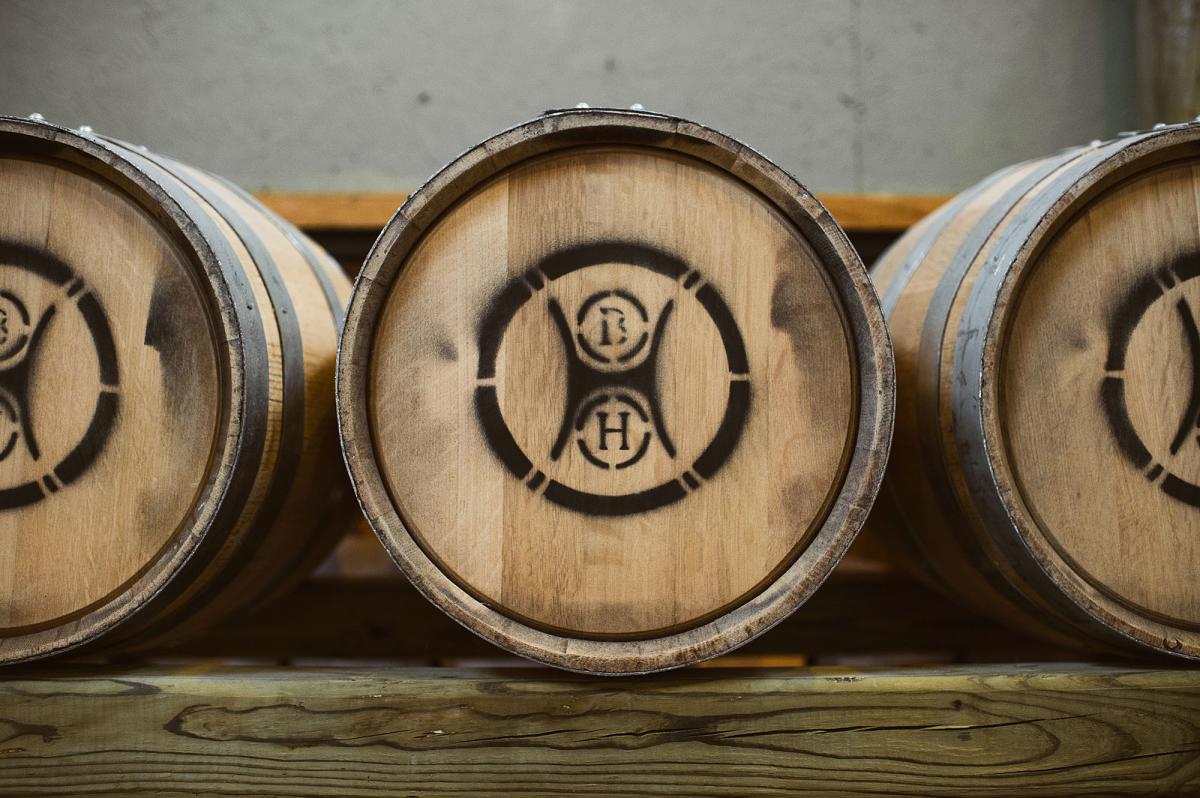 Barrel House Distillery
Located in the barreling house of the historic distillery property, Barrel House continues the tradition of old Kentucky distillers by producing quality bourbon with traditional methods. You can do a tour and tasting too! End your experience with a specialty drink at the lounge and taproom. barrelhousedistillery.com
Elkhorn Tavern
Make yourself at home in this intimate lodge-style bar and restaurant, located right next to Barrel House Distillery in the old barreling house of the historic distillery. They whip up inventive craft cocktails made exclusively from spirits distilled in-house. Be sure to try the burgoo, a classic Kentucky dish, or soak up the savory goodness of the full charcuterie board. It rotates various meats, cheeses and jams, and pairs perfectly with their seasonal cocktails. barrelhousedistillery.com/elkhorn-tavern
Crank & Boom
Using 100% Kentucky dairy from JD Country Milk, and blackberries and strawberries from neighboring farms, Crank & Boom makes everything in house, from scratch—even their sauces and waffle cones. With inventive seasonal flavors popping up on the regular and fun ice cream cocktails, like the Stout Dreams which features Coffee Stout ice cream and Buffalo Trace bourbon cream, you'll understand why locals rave about this place. crankandboom.com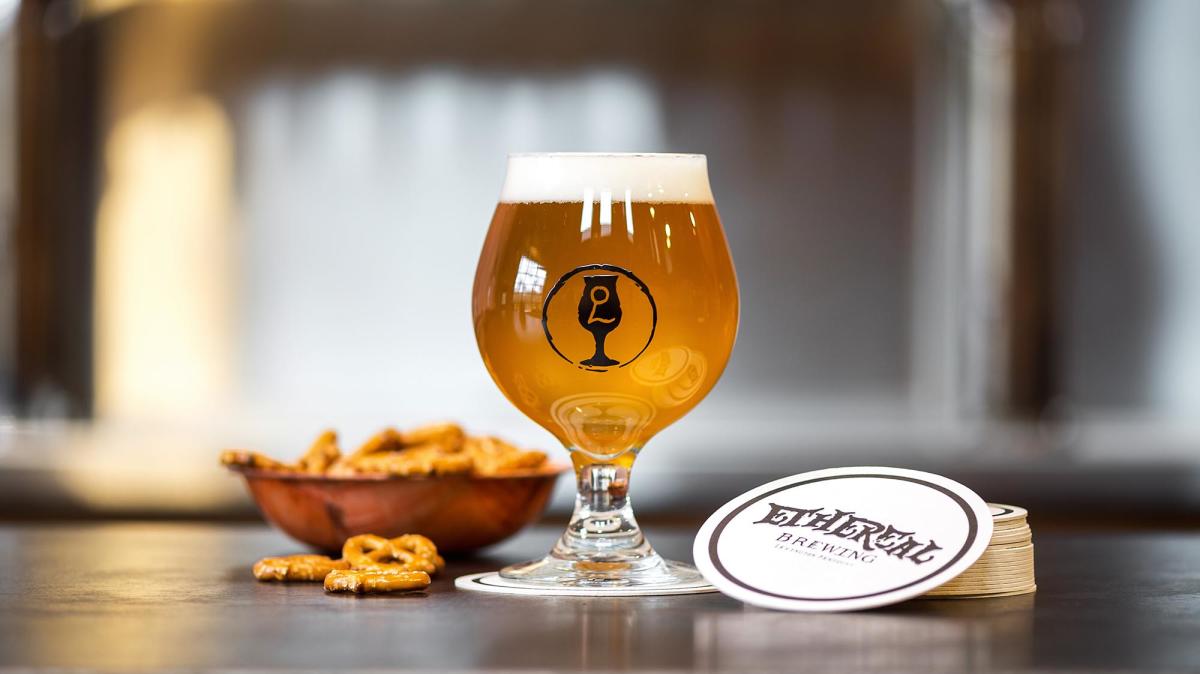 Ethereal Brewing
Ethereal brews its beer in a revitalized fermentation room and is the only brewery in town with a dedicated yeast lab. They've perfected the Belgian farmhouse and American craft beer, sparing no expense on ingredients or their brewing process. Their taproom selection spans from traditional craft staples (IPAs, Saisons, Witbiers) to ambitious out-of-the-norm brews. Head past the taproom to find a wall of dart boards and the occasional taco stand. And bring your pup, too. etherealbrew.com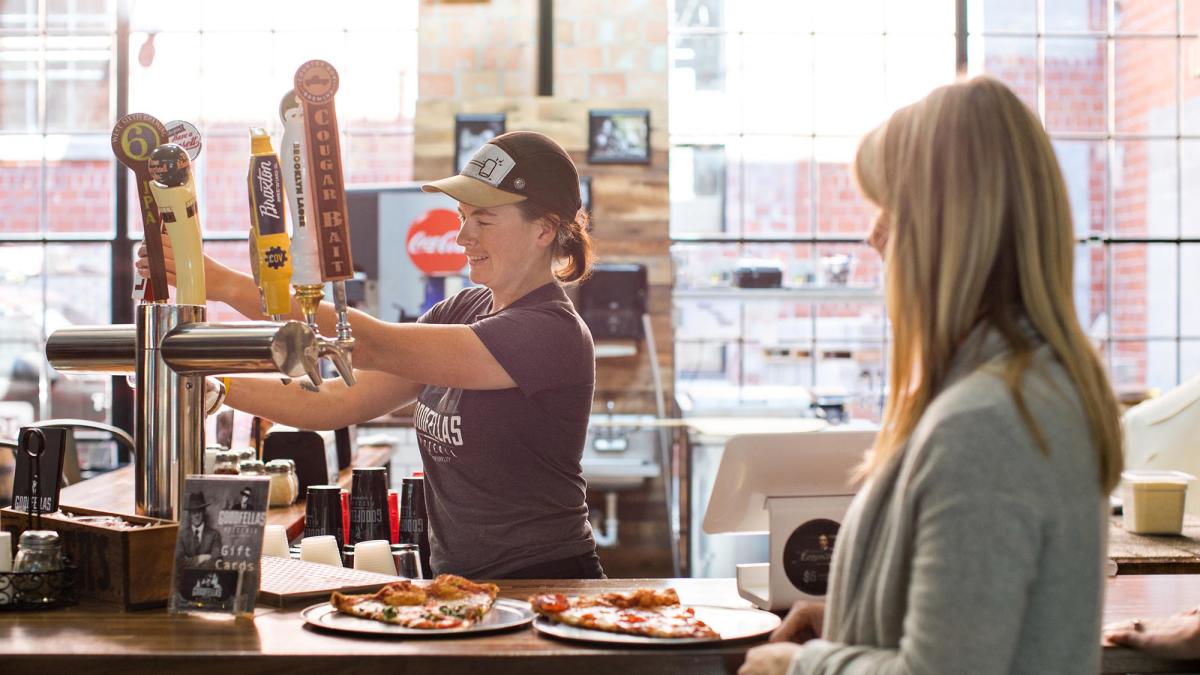 Goodfellas Pizzeria
Marvel at the architectural splendor of this renovated distillery space, enjoy a drink from the craft cocktail bar and sink your teeth into a perfect slice of New York-Style pizza. A spiral staircase wraps around an old smokestack adorned with modern hanging lights and seating at the bottom. Upstairs, the mezzanine is complete with a pool table and cozy couches that overlook the restaurant. The impressive bar is stacked with over 200 varieties of bourbon. Outside, you'll find string lights and bocce ball on an impressive patio alongside the Town Branch. Pizza is sold by the slice and pairs well with the enormous bread sticks. A stop to Goodfellas is a must if you're in the area. goodfellaspizzeria.com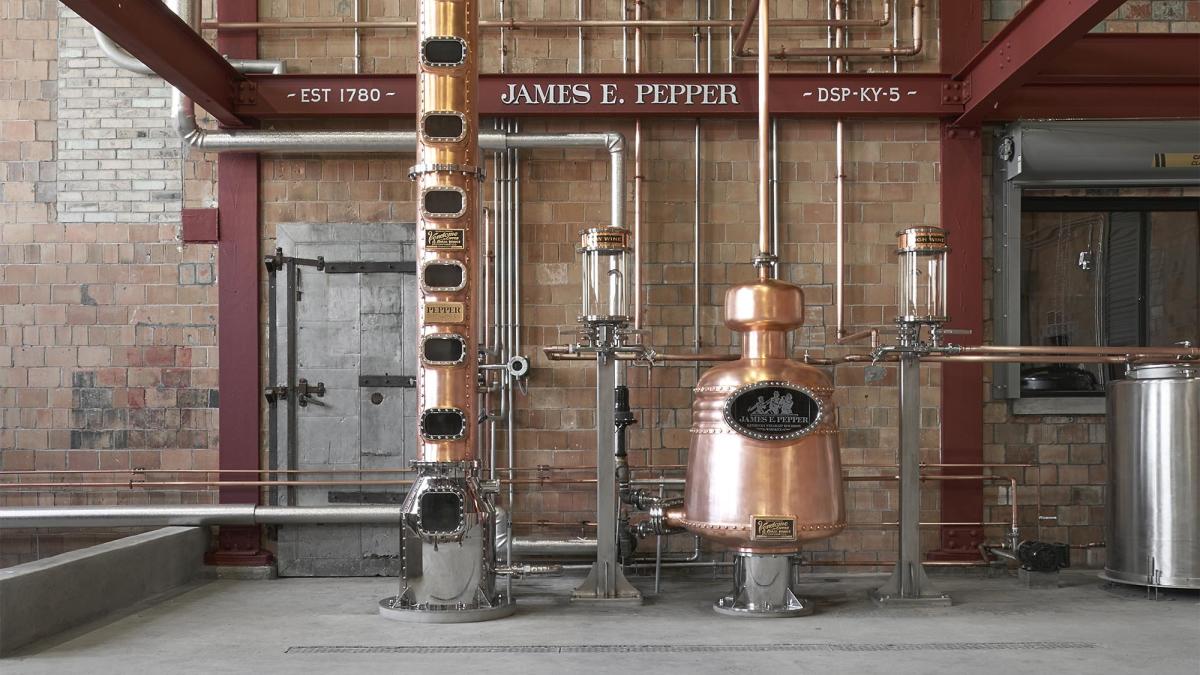 James E. Pepper Distilling Co.
After lying abandoned for fifty years, this distillery is back. Using filtered limestone water from the historic distillery well, this place is one-of-a-kind. Tours are available  and include the story of the historic brand, time in the distillery museum, a tour of the working distillery and a tasting of the award-winning whiskeys. You can even taste raw distillate right off the still, known as "White Dog," and then take your tasting glass home. Be sure to take a look at the limestone well before you leave. jamesepepper.com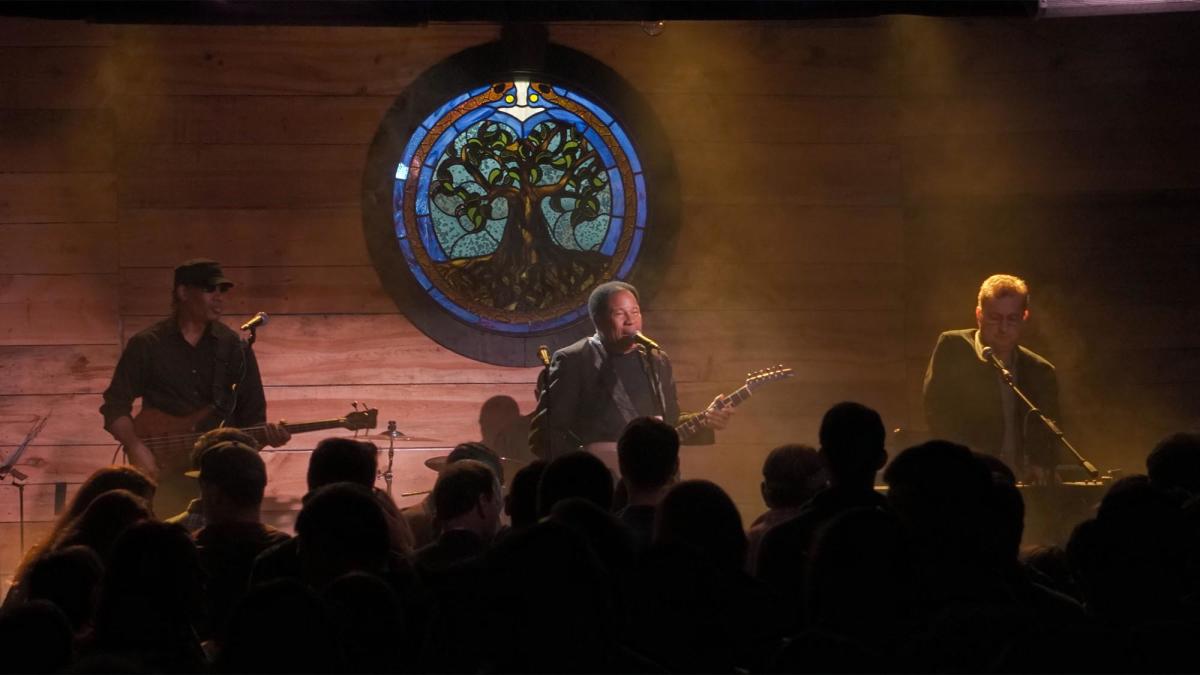 The Burl
Originally built in 1926, this restored train depot is the ideal venue to enjoy live music acts from local and national bands. The natural acoustics and free-flowing vibes are all thanks to the original wood frame and open layout of the space. The intimate floorplan offers standing room only for most shows, with some seating at the full bar. Head outside to the fire pit to get fresh air in between shows and keep an eye out for food trucks. theburlky.com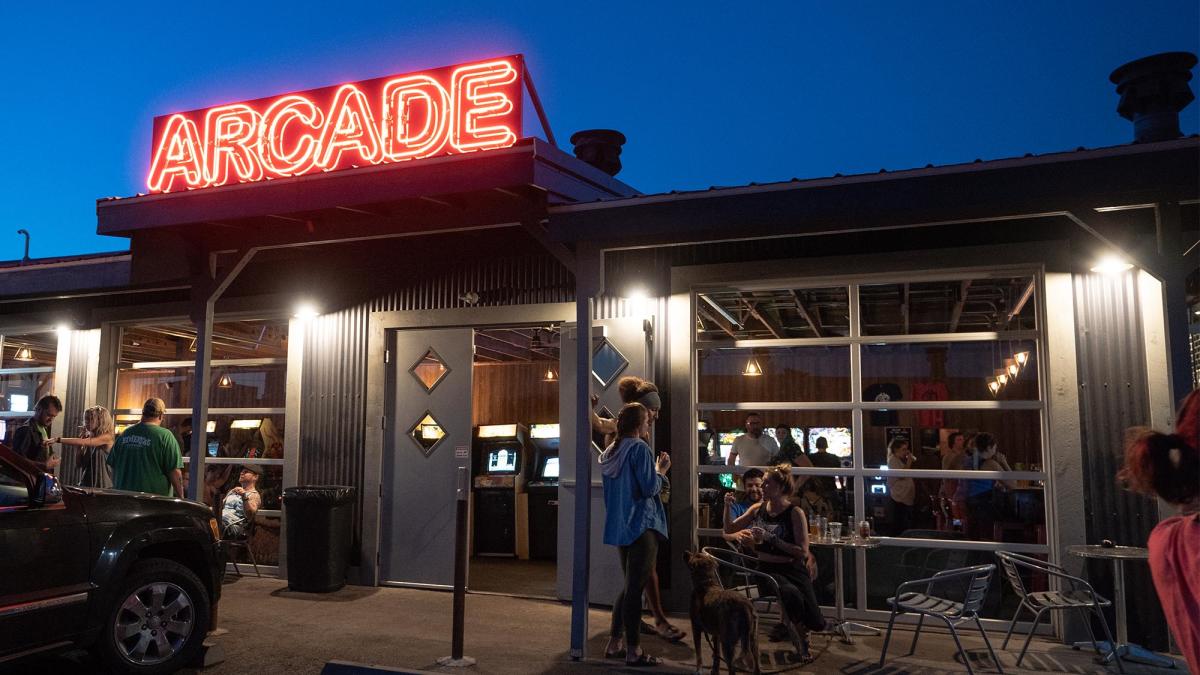 The Burl Arcade
This is where nostalgia kicks into full force. The Burl Arcade is a place for adults to feel like kids again. It's filled with 1980s arcade games, flashing pinball machines, skee-ball and a wall of TVs beckoning you to pick up a controller (and play Super Mario Bros.). The full-bar with rotating drink specials and mojitos on draft add to the fun, too. Make sure to bring quarters, as most of the games require them. And then head next door to The Burl for live music. theburlky.com/arcade
Distillery District Tips
Ride sharing is encouraged. Parking space is limited…but don't let a little crowd keep you from experiencing the Distillery District.
Everything you need is within walking distance.
Keep your eyes peeled for murals. There are a few scattered throughout the area.
The Break Room, Ethereal Brewing and the patio at Goodfellas Pizzeria are all dog friendly.
Bring a stash of quarters with you. Most games at the Burl Arcade require them and while they can exchange cash for quarters, coming equipped will let you skip any line and go straight to the games.
When using a GPS to get directions, make sure to enter 1170 Manchester Street as the address. It will take you straight to the parking lot.