Do you have a penchant for pinot? A devotion to bordeaux? A respect for rosé? Hone your vino appreciation with a visit to these area vineyards, wine restaurants and specialty shops.
You don't have to be a sommelier to appreciate fine wine, but the gurus in town can certainly steer you in the right direction if you're looking to learn. Or, if you're well-versed in the nuances of the vine, you can share your love with area winemakers and learn about the history of winemaking in the Bluegrass region, which dates back more than 200 years. These are a few of our favorites, but you can view the full list of area wineries here.
Vineyards & Wineries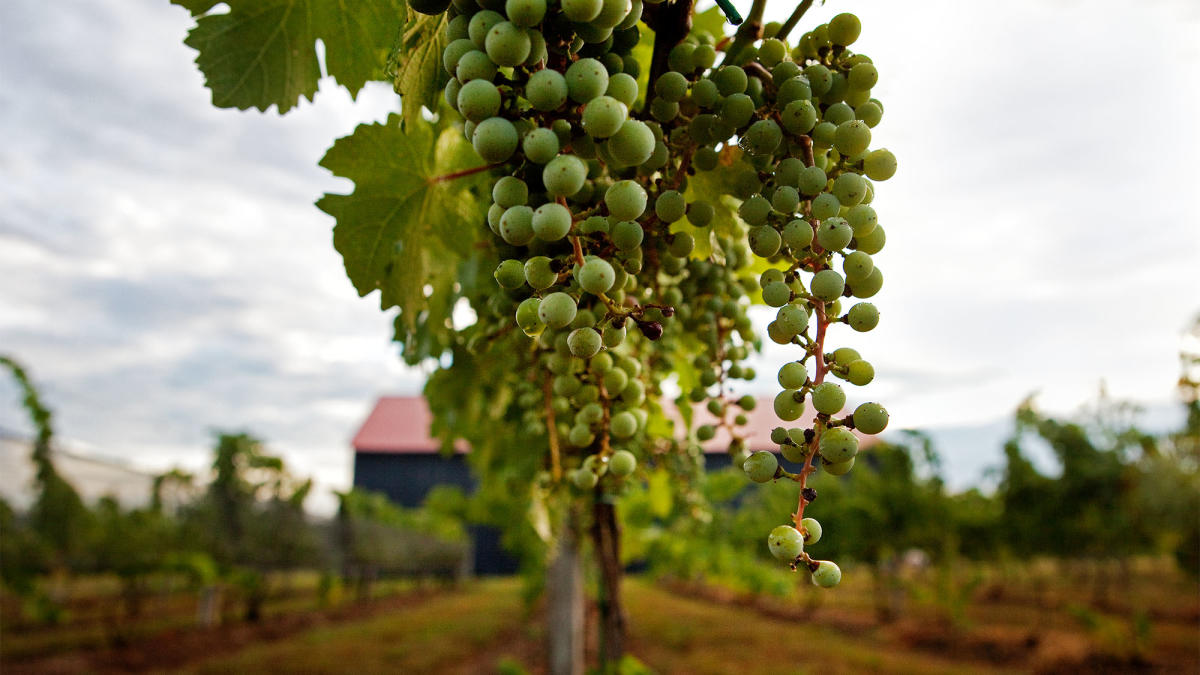 Talon Winery
7086 Tates Creek Rd.
Voted best winery by Kentucky Living Magazine, the serene Talon Winery is burrowed among 300 acres of rolling Bluegrass pasture land just outside of Lexington. Daily wine tastings are also held in their rustic 18th-century tasting room, no reservations required. talonwine.com
Jean Farris Winery & Bistro
6825 Old Richmond Rd.
In the mood for a little epicurean cuisine alongside your fine wine? Both a scenic winery and a gourmet New American bistro, Jean Farris Winery offers a romantic and relaxing food and drink environment for any occasion, plus wine tastings and gourmet cheese pairings. jeanfarris.com
Grimes Mill Winery
6707 Grimes Mill Rd.
You'll find Cabernet Sauvignon, Malbec, Cabernet Franc, Merlot and Pinot Grigio (among others) growing on the vines of this 5-year old family-owned vineyard. Each bottle produced is hand-crafted at every step – hand-selected, hand fermented and hand-bottled – so you can be sure of the quality of each sip you take. The winery offers both public and private tours by appointment. grimesmillwinery.com
First Vineyard/Sugar Creek Resort Bed & Breakfast
5800 Sugar Creek Pike, Nicholasville
It may surprise you to learn that the birthplace of the country's wine industry is in the heart of horse country – but in fact, the first commercial vineyard in the U.S. was established over 200 years ago at First Vineyard, just outside of Lexington. The site doubles as Sugar Creek Resort Bed & Breakfast, which offers tastings, horseback riding, live music and even on-site lodging. firstvineyard.net
Equus Run
1280 Moores Mill Road, Midway
The vision of winemaker and former IBM professional, Cynthia Bohn, Equus Run was voted by CNN Travel as a Must See Hidden Treasure of the U.S. In addition to tours and tastings, you can fish, golf on a putting green, take a walk through picturesque gardens or kayak on the nearby South Elkhorn Creek. The vineyard also offers rousing monthly events like a Murder Mystery Dinner show, a summer concert series and a "Tunes in the Vines" music lineup on summer Sundays. equusrunvineyards.com
Harkness Edwards Vineyards
5199 Combs Ferry Road, Winchester
Explore lush vineyards in Kentucky's countryside at Harkness Edwards Vineyards, a family-owned vineyard and winery located along the Kentucky River valley. Relax at the Peach House and enjoy a one-of-a-kind wine tasting experience. harknessedwardsvineyards.com
Wine Restaurants & Specialty Shops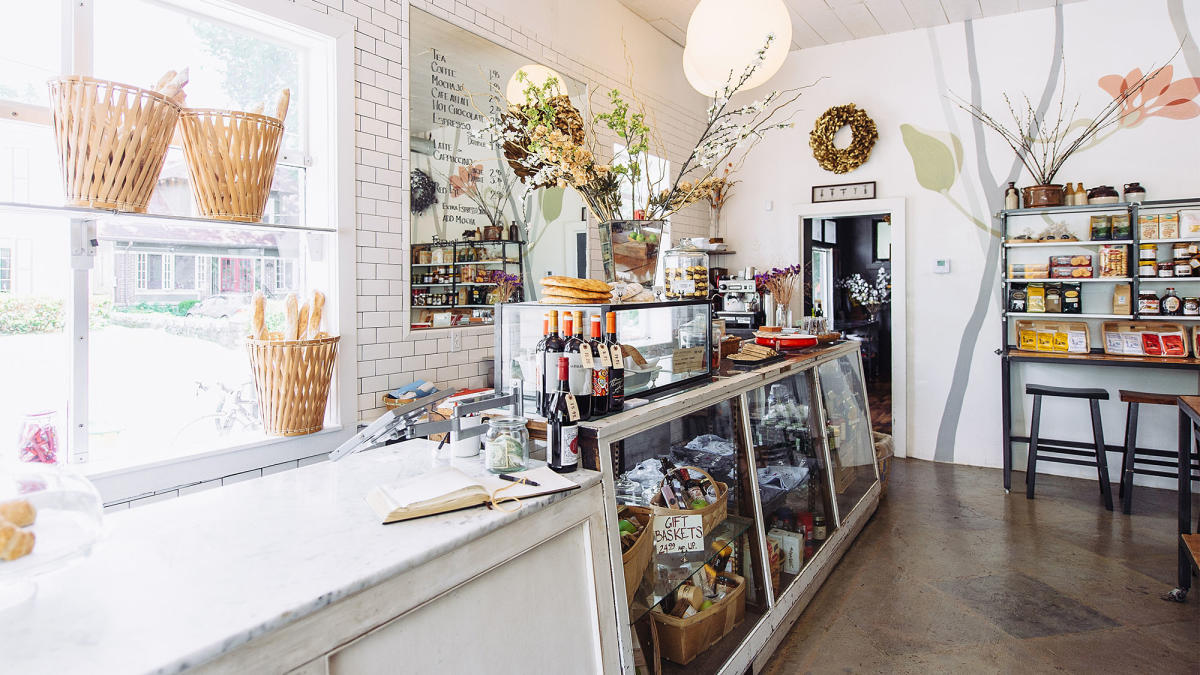 Fable Charcuterie & Wine at The Grove
200 W. Main St.
Life is too short for bad wine or basic cheese. As Lexington's original charcuterie kitchen + wine bar, Fable boasts offerings for newcomers and cultured palates alike. Fable offerings are made-to-order for dine-in, take away, catering, or delivery. fablelex.com
Le Deauville
199 N. Limestone
Enjoy a slice of Paris in the heart of Lexington at this charming downtown French bistro, known for their palatable French cuisine and extensive wine list. Uncork a substantial selection of vintage and high-end wines from France, Italy and California, plus enjoy happy hours weekdays from 5:00-6:30. ledeauvillebistro.com
Wine + Market
486 W. 2nd St.
Owned by the aforementioned Sommelier Renée Saunier Brown, this is Lexington's premier boutique wine shop, offering wine classes, a Wine Club, and a floor-to-ceiling selection of wines from all over the world. Plus, browse a large variety of domestic and imported cheese, charcuterie, deli meats and locally-grown produce – or, order an epicurean sandwich from behind their delicatessen counter. Think of this as your one-stop shop for an elegant picnic. wineandmarket.com
Darling Wine Bar 
101 W. Loudon Ave.
A darling little wine bar, located in Greyline Station. Grab a glass of wine or a delicious cocktail to wander around the market or have a seat at their bar. darlingwinebar/Facebook