Daniel Boone famously said that "Heaven must be a Kentucky kind of place." We're inclined to agree with him, of course. But even before Kentucky was officially a state, our earliest settlers had their eyes on heaven--and that commitment to faith, in many different religious traditions, has been a thread that runs through the history of this place.
 
Early Settlers, Early Churches
 
Daniel wasn't the only Boone with heaven on his mind as he traversed Kentucky--his brother Squire was a Baptist preacher, though there's no evidence that he preached in the territory. Many of Kentucky's early religious pioneers were Baptists, and they were among the first in the area to promote public worship. But they weren't alone.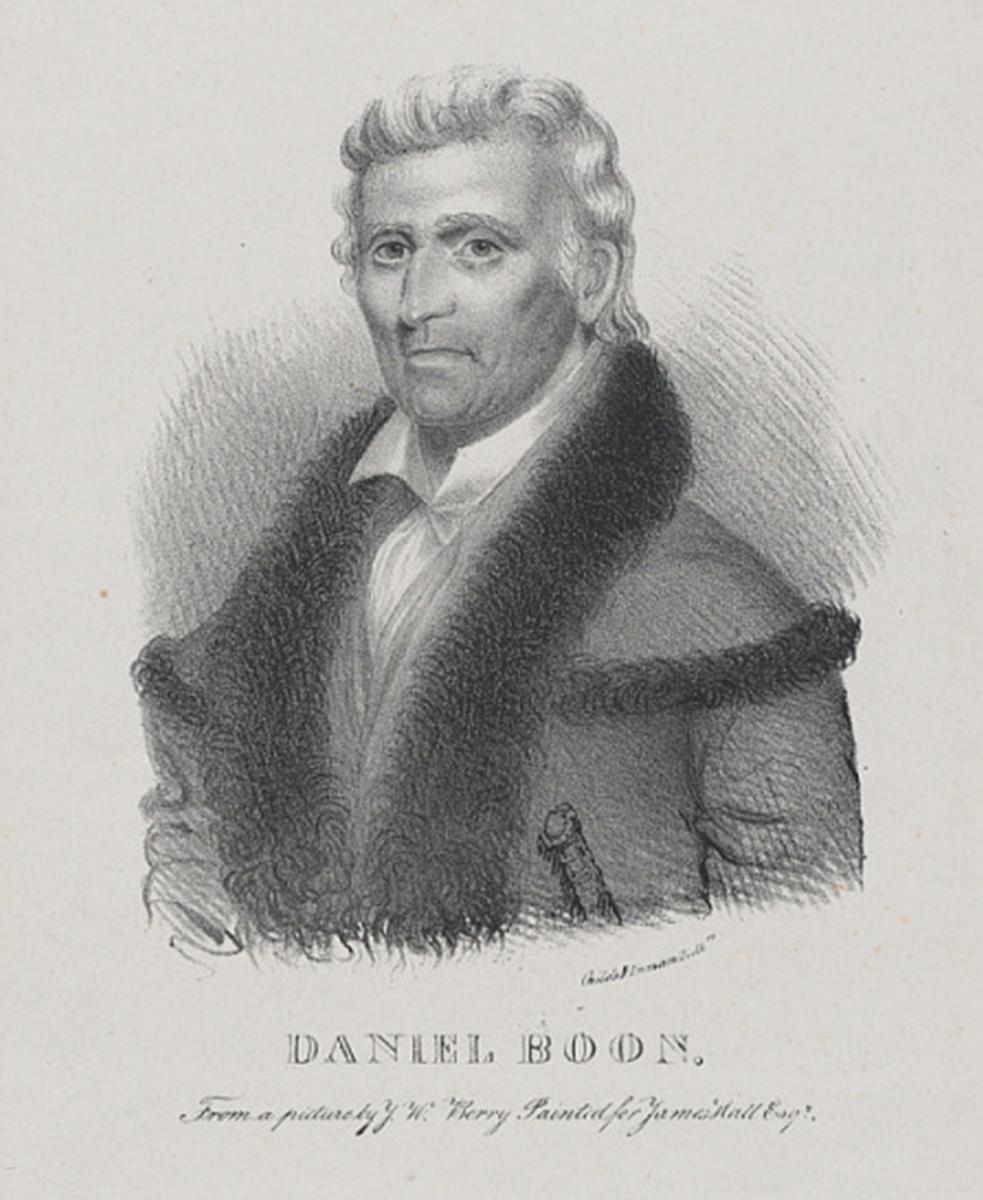 Years before statehood, many different denominations were organizing churches and congregations in Central Kentucky. Mt. Zion Church, established in Lexington in 1784, is still around today--though it now goes by First Presbyterian Church, located downtown on Mill Street. In 1789, national Methodist leaders sent ministers to Lexington to organize believers into what was called the Society of Methodists. This became the first Methodist church west of the Allegheny Mountains.
In 1790, the First African Church was founded--the oldest Black church in Kentucky and one of the oldest African-American Baptist churches in America. It was the start of an active tradition of African-American churches in Lexington that continues through today.
 
During the late 1780s and early 1790s, Catholic settlers in the area petitioned the church to send a minister their way, and in 1793, Reverend Stephen Theodore Badin arrived in Kentucky to shepherd Catholics in ten settlements. He offered Mass in private homes until 1801. Sometime at the very end of the eighteenth century, the first Episcopal church in Kentucky was built, just four miles from Lexington.
The Great Revival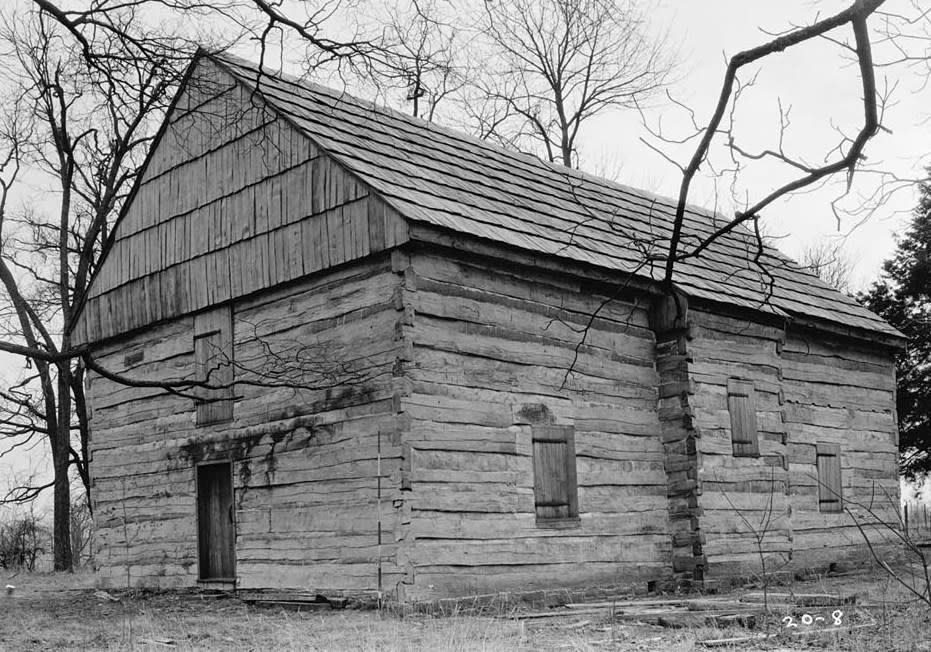 In 1801, Central Kentucky shot to prominence in the American evangelical community. The Great Revival, which took place in nearby Cane Ridge, saw some 20,000 people flock to the Cane Ridge Meeting House for days of ecstatic worship, preaching, and communion, led by preachers from multiple denominations but led by the local Presbyterian church.
The Great Revival shook the evangelical world. According to Vanderbilt historian Paul Conkin, the Cane Ridge Revival was "arguably...the most important religious gathering in all of American history." It galvanized the evangelical community, leading to the formation of new denominations and an outgrowth of evangelical Christianity throughout the region.
Shaker Settlement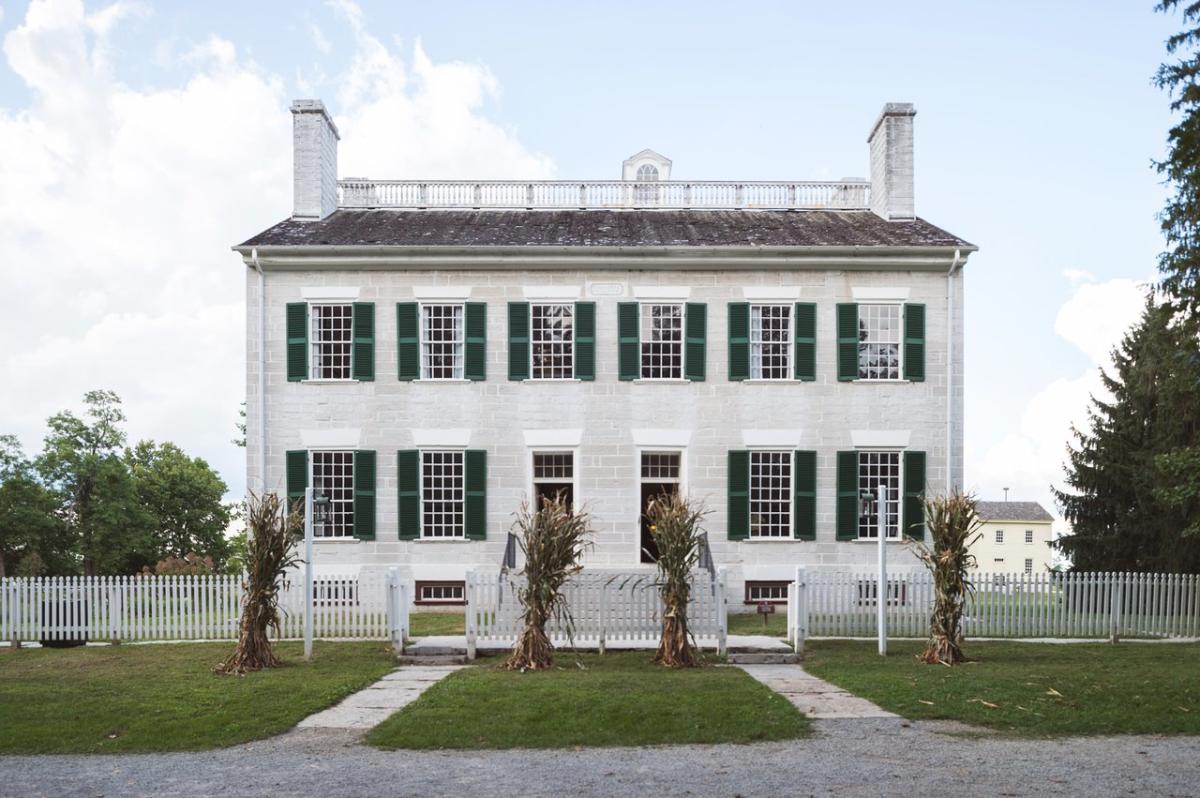 The Great Revival wasn't the only religious movement happening at the time. In 1805, three Shaker missionaries came to Kentucky--on foot--from New York, starting on New Year's Day. By August, they were making converts in Kentucky. In 1808, that group of Shakers moved to a hilltop south of Lexington. They called it Pleasant Hill.
At its peak, the community of Pleasant Hill was home to around 500 members--the third-largest Shaker community in the country. Shakers were committed to celibacy, pacifism, equality, shared labor and common property. Everyday endeavors were viewed as acts of devotion, and, consequently, the name Shaker came to mean quality in everything they produced, from furniture to cattle. Shaker goods came to be sold, traded and prized throughout the region and the country.

While the community eventually dwindled and dissolved by 1910, their structures remained, and have since been brought back to life. Today, Shaker Village of Pleasant Hill features the nation's largest collection of restored Shaker buildings, keeping the story of the Shakers and their utopian society alive.
African-American Churches

The history of Black churches in Lexington dates back to well before the Civil War. The First African Church, established in 1790, had some 1,820 members by the 1850s, making it the largest church in Kentucky. The First African Church served as the source of several African-American Baptist congregations in Lexington, including Historic Pleasant Green Baptist Church. Both Historic Pleasant Green Baptist Church and First African Baptist Church are still active today, more than 200 years later.
Old1rsBaptistSite.jpg
The Baptist church wasn't the only one with a Black congregation. Black members of the Methodist church formed their own congregation, housed in a stable on North Upper Street, around 1820--a congregation that was formally established as St. Paul Methodist Episcopal Church in 1826. After the Civil War ended, St. Paul joined other Black congregations in the region in becoming an African Methodist Episcopal (A.M.E.) church. The influx of free African Americans in the city caused the church's congregation to grow, with nearly 350 members by 1881. The church is still active today, located on the same lot as that original stable.

The Catholic church was also represented in the Black community, starting with Saint Peter Claver Catholic Church, which was established in 1887 as a school founded to help address the problems facing the Black Catholic community. Saint Peter Claver is the oldest Black Catholic church in Lexington and one of the oldest in Kentucky. Today, the church and school are still located on the original location at the corner of Fourth Street and Jefferson Street.

Non-Christian Faiths

While Lexington's religious history is largely centered around the Christian church, it is by no means restricted to it. In 1904, Temple Adath Israel--Lexington's first Jewish congregation--was established. The congregation moved to their current location on Ashland Avenue in 1926 and continues to serve Lexington's Jewish community.

In the late twentieth century, as Lexington continued to grow and diversify, additional faiths found a home in the city. Muslims began to settle in the area in the 1970s, opening the first mosque in Lexington, later named Masjid Bilal Ibn Rabah, in 1978. Twenty families came together to create the Bharatiya Temple and Cultural Center--a Hindu temple--in 1996. And after decades of meeting in homes, Lexington's Sikh community opened its first permanent temple in 2015.
Exploring Lexington's Religious History
Lexington and Central Kentucky are home to many historic houses of worship and other important religious sites. Some are active, historic congregations, while others have been preserved and restored. All welcome visitors. If you're looking to explore the region's religious history, our guide to historic churches in Central Kentucky is a great place to start.