In 2013 two of the founders of The Bourbon Review, Justin and Seth Thompson, teamed up with Larry Redman to open Belle's Cocktail Houseat 156 Market Street in Lexington, a bourbon-focused hotspot.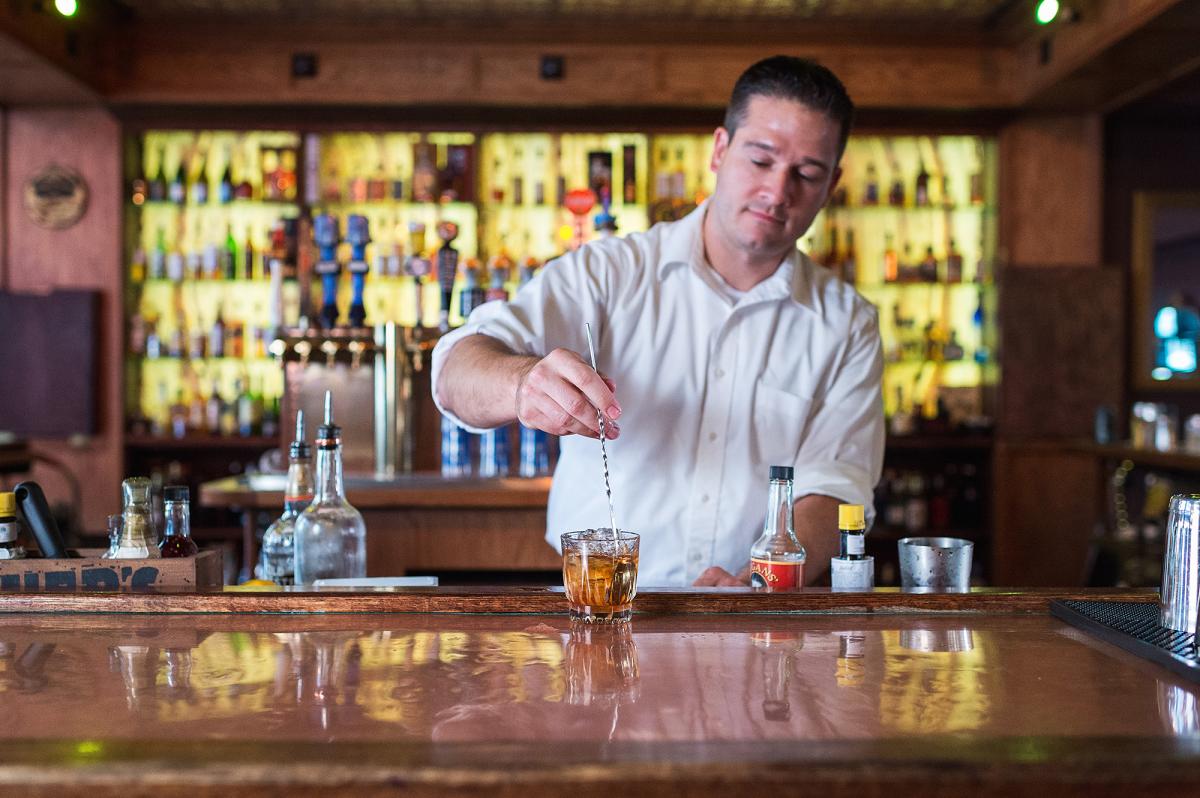 Belle's is named after one of Lexington's most famous former residents, Belle Brezing. Brezing was a very successful and highly respected Madam, on whose life Gone With the Wind's Belle Watling is thought to be based. Her life is still celebrated throughout Lexington today, and she gained so much fame and notoriety in her lifetime that her death in 1940 was recognized in Time Magazine with an obituary. Her brothel was often billed as "The Most Orderly of Disorderly Houses," a motto Belle's Cocktail Lounge has not only embraced but has also incorporated in its logo.
On the wall you will find 125 bottles of bourbon on average. Included in the lineup are the full line of Van Winkles, numerous hard-to-find bottles, and several private barrel selections made by the staff and owners of Belle's. New selections are made regularly. "We try to have the best 100 bourbons out there," says co-owner Justin Thompson. There's also a solid collection of wine, beer, and other spirits.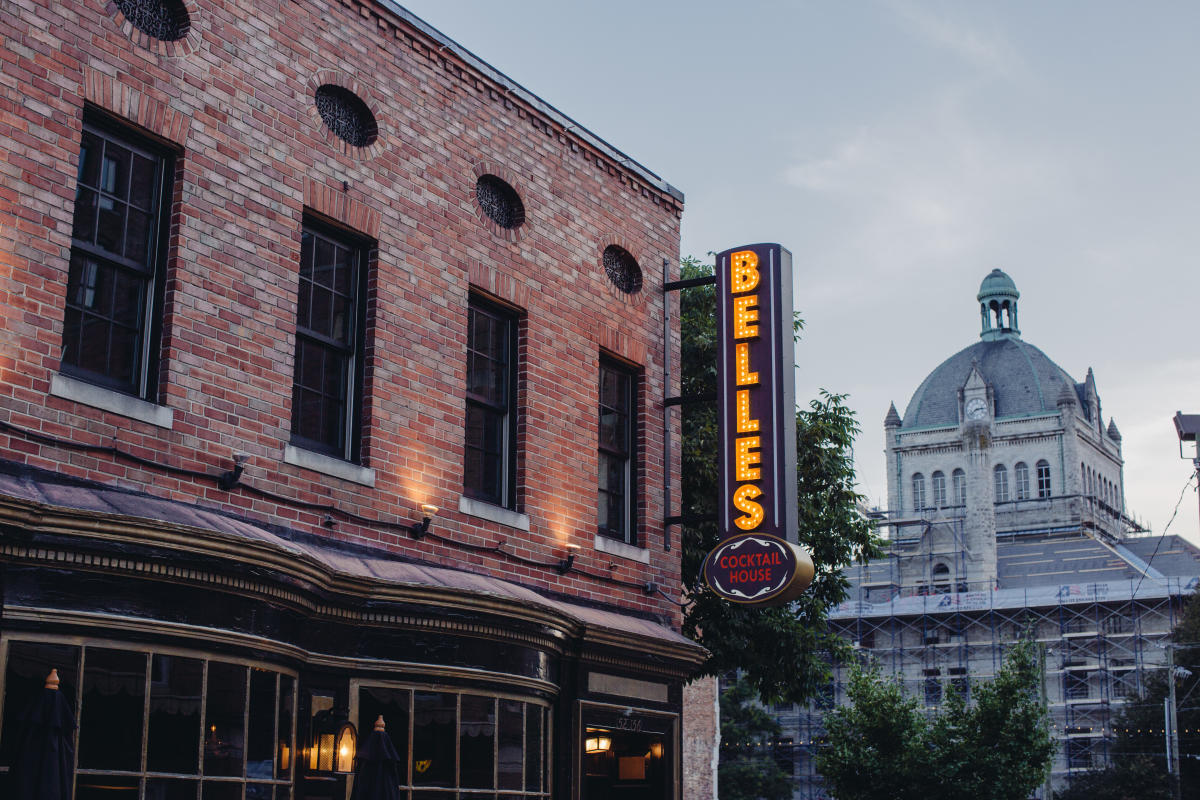 On the outside wall of the building you will find a large mural painted by German artist Herakut titled "Lilly and the Silly Monkeys." Herakut's wall paintings are featured around the world, though there are only a few currently in the United States including the Wynwood neighborhood of Miami, Florida and Playa Vista, California.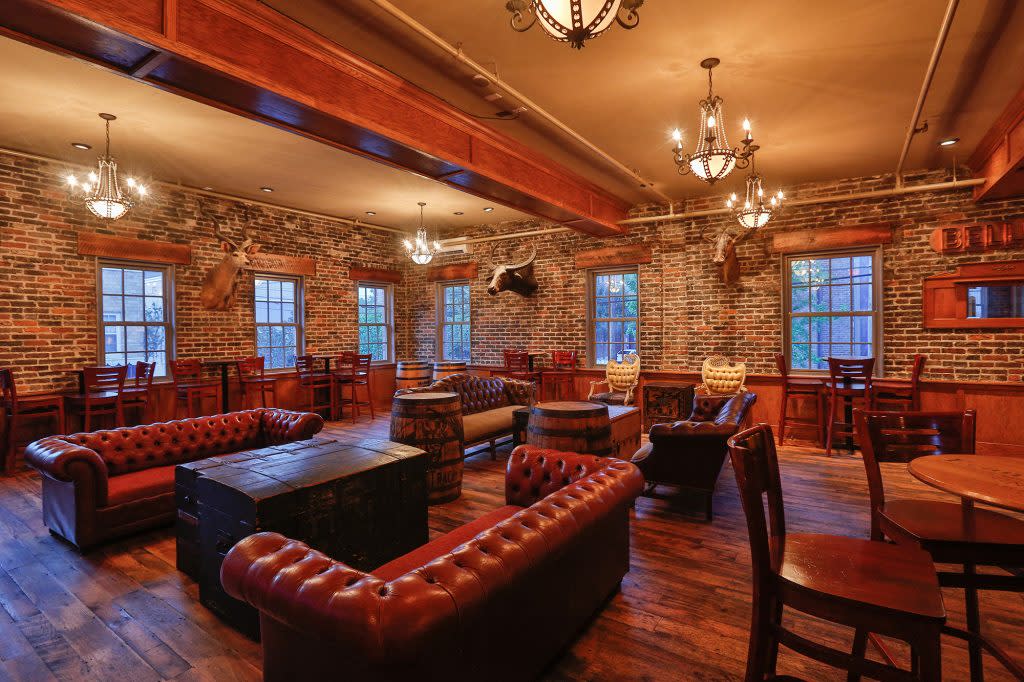 Belle's also features the first rooftop bar in Lexington! Enjoy a cocktail while taking in the views of downtown.