There's no tradition quite like that of the Big Blue Nation. For decades the loyal fan base of the University of Kentucky has rallied around the Wildcats in a way that puts other SEC schools to shame. This is your guide to the traditions, hotspots and hangouts where Wildcat fans can be found, whether or not it's game day. Pop into any of these locations and you'll find yourself surrounded by a sea of blue t-shirts and friendly faces. You'll make friends quickly if you open with, "Ohhh…C-A-T-S, CATS! CATS! CATS!"
Rupp Arena
430 West Vine Street
Home to the legendary Kentucky Wildcats, Rupp Arena has been a breeding ground for some of college basketball's greats, led by iconic coaches such as Adolph Rupp and John Calipari. On game days, the stands are packed with season ticket holders and a boisterous student fan section dubbed the eRUPPtion zone. Tickets have been sold out since the 1930s, but you can try your luck by checking with the UK Ticket Office for unsold seats. Die-hard fans can get a peek of the court through a viewing window located near the Central Bank Center Offices, which you can arrange by calling (859) 233-4567. Rupp also acts as Lexington's largest concert hall, hosting concerts and events year-round. rupparena.com
Memorial Coliseum
201 Avenue of Champions
Originally built to honor Kentuckians who died in World War I, World War II, the Korean War and later the Vietnam War, Memorial Coliseum was the home court for the UK men's basketball team until Rupp Arena opened in 1976. It is now home to the women's basketball, volleyball and gymnastic teams, and hosts a wide array of events from professional tennis exhibitions to commencement ceremonies. You can stop in and take a tour any time! ukathletics.com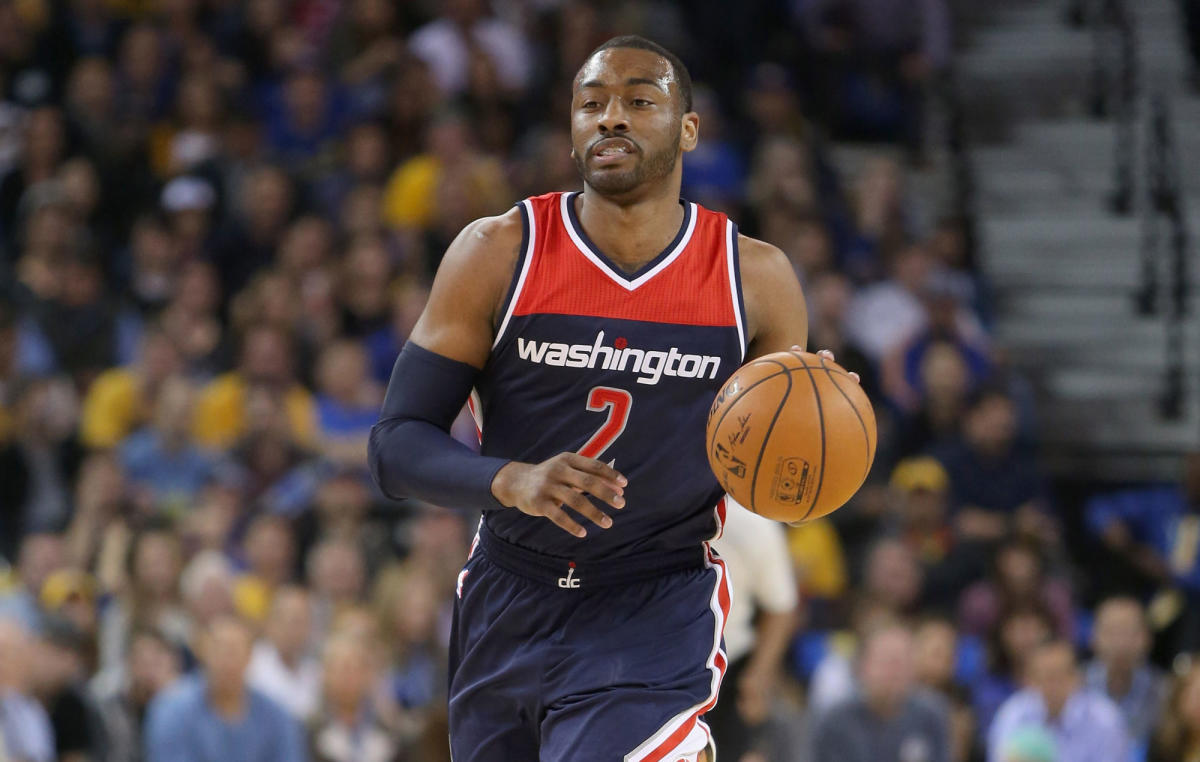 John Wall
UK Guard 2009-10
John Wall was a starting freshman team member of the UK Wildcats basketball team back in the 2009-2010 season, part of a team that captivated the BBN by setting a record for the most consecutive wins during John Calipari's first year as coach. Wall was named the SEC Player of the Year, District IV Player of the Year and was a consensus first-team All-American. He was also the first Kentucky player to win a National Player of the Year award. His signature dance move swept through the UK fan base and became an instant BBN phenomenon, and to this day you can order John Wall shots at most Lexington bars, which is a mixture of blue raspberry vodka, sour mix and Sprite. Wall's favorite Lexington picks include Tolly-Ho, UK's campus, Rupp Arena and Indi's chicken.
BBN Favorites Around Campus
TOLLY-HO
606 South Broadway
Tolly-Ho has been a late-night tradition and rite-of-passage for University of Kentucky students since its opening in 1971, despite having moved locations twice. Open 24 hours, Tolly Ho serves up its signature "Ho-burger" all night long, along with breakfast staples, milkshakes and arcade games. If it's your first time, be sure to let them know! tollyho.com
CD CENTRAL
377 South Limestone Street
Specializing in "indie rock, alternative, R&B, metal, country, jazz, blues, bluegrass and musical alternatives of all kinds," CD Central is in the heart of UK territory and carries turntables, collectible LPs and an extensive selection of records to help you improve your vinyl collection. They have been known to host parties in their parking lots on Record Store Day and other holidays and invite local bands. cdcentralmusic.com
ONENESS
431 Jersey Street
This on-campus sneaker boutique specializes in premium footwear and is a staple within the UK community. Recognized by sneaker fans as one of the best sneaker stores outside of a major city, Oneness offers more than just shoes – you can check out a wide selection of apparel to match your kicks. oneness287.com
SQECIAL MEDIA
371 South Limestone
An independent bookstore since 1972, sQecial media offers books, journals, tapestries, candles, mugs, bumper stickers, essential oils, incense, scarves, t-shirts, tea towels and any other oddity you may need. Stop in and pick up a unique souvenir to commemorate your time on campus. sqecialmedia.com
INDI'S FAST FOOD RESTAURANT
670 North Broadway
Previously named "Best Fried Chicken in the World" by Esquire Magazine, Indi's serves up hand-seasoned, spicy fried chicken prepared using the least-unhealthy techniques possible. It has been described as the "real fried chicken of Kentucky" (Sorry, Colonel Sanders!) and is a favorite of fried chicken loving locals and students alike. They also offer crispy potato wedges and crisp coleslaw.
BBN Game-Watching Hotspots
LOCAL TACO
315 South Limestone
Embracing the simple pleasures of Tex-Mex cuisine and locally-sourced Southern fare, this fast-casual hangout is THE place to grab a taco on game-day. Be sure to arrive early to snag a seat at the bar or an outdoor table. Regulars rave about the Korean BBQ tacos, the spicy shrimp tacos and the fresh margaritas. Their array of TVs makes this the perfect game-watching locale, so don your blue and settle in! localtaco.com
TIN ROOF
303 South Limestone
This "live music joint" is a favorite spot for BBN fans who crave good food, good drinks and rowdy company. There's always something going on at the Roof, from live music shows to trivia to game-watching parties. Their food menu is definitely not your average bar food and features favorites such as Brisket Cheddar n Mac, Avo Pavo sandwich and Sunny Quesadilla. tinrooflexington.com
WEST SIXTH BREWERY
  501 West Sixth Street
If you're a fan of creative craft beers, beer gardens, and enormous jumbo screens, then West Sixth is your game-watching hotspot. The guys at West Sixth offer a vast selection of seasonal brews made in-house, along with plenty of picnic tables so you can relax comfortably while you cheer on the Cats. Be sure to taste their signature West Sixth IPA or their Pay-it-Forward Cocoa porter. westsixth.com