Artist, collector, admirer. Whatever your affiliation with the visual arts is, Lexington's art scene is jam-packed with galleries, museums, art exhibitions and more that will challenge and inspire you.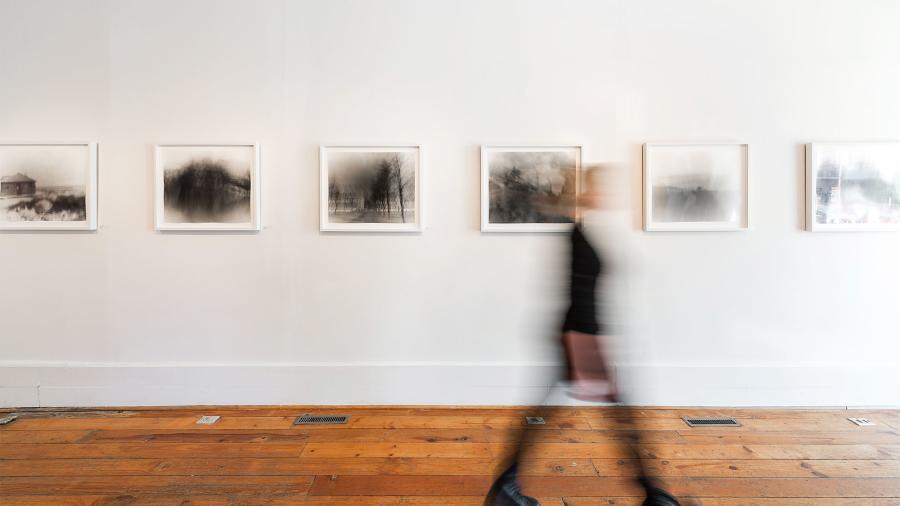 If you're a lover of the visual arts, you'll be pleasantly surprised at Lexington's diverse array of opportunities to experience some of the finest art in the region. Acquaint yourself with the art scene in town and don't be surprised if you find yourself drawn to an unexpected piece of art or two from a talented local artist.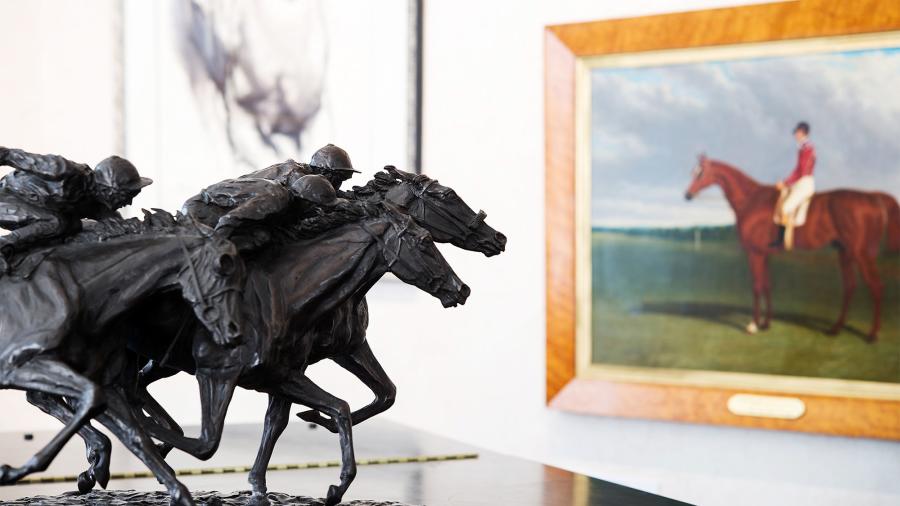 Museums and Galleries
Cross Gate Gallery
509 E Main St.
As one of the premiere "Sporting Art" galleries in the world, Cross Gate Gallery showcases primarily equine art spanning the 19th and 20th centuries. The annual Sporting Art auction, in collaboration with Keeneland, coincides with Keeneland's renowned November horse sale and attracts buyers and admirers from all over the world. Cross Gate's works range from classic works to contemporary paintings and sculptures and is also recognized as a leading gallery in contemporary British figurative painting. crossgategallery.com
LexArts
N. Mill St.
A longtime supporter of Lexington's art culture, LexArts has a hand in multiple artistic endeavors throughout the city, one of which includes ArtsPlace Gallery, one of the premier visual art galleries dedicated to showcasing Kentucky artist works. lexarts.org
Institute 193
193 N Limestone St.
Institute 193 was founded on the notion that groundbreaking contemporary artwork doesn't have to come from big metropolitan cities. Collaborating with artists, writers, musicians and local art enthusiasts, 193 hosts visual art exhibitions in its gallery space, as well as musical performances, lectures, and community-driven events. institute193.org
21c
167 W Main St.
A flock of blue penguin statues mark the spot of Lexington's museum-hotel 21c, which hosts rotating exhibits of contemporary, thought-provoking artwork in an effort to bring a deeper appreciation of contemporary art to the Lexington community. 21cmuseumhotels.com
Downtown Arts Center
141 E Main St.
A longtime supporter of Lexington's art culture, LexArts has a hand in multiple artistic endeavors throughout the city, one of which includes ArtsPlace Gallery, one of the premier visual art galleries dedicated to showcasing Kentucky artist works. lexingtonky.gov
Lexington Arts League at the Loudon House
209 Castlewood Dr.
Founded in 1957, LAL has radically evolved beyond the parameters of traditional art leagues. While keeping the core of the art league model—a robust membership deeply committed to the value of visual art in contemporary life—LAL embraces 21st century approaches to curatorial programming, community building, place-making, art education and outreach to underserved communities. LAL's slogan, "Art for Everyone," reflects the organizations commitment to providing multiple access points for patrons to experience visual art. The Lexington Art League envisions a world where art, artists and artmaking are central to human inspiration, self-realization and meaning. lexingtonartleague.org
Headley-Whitney Museum of Art
4435 Old Frankfort Pike
Browse a collection of semi-precious stones, jewelry, bibelots and elaborate dollhouses at this husband-and-wife founded museum, which also features a rose garden and shell grotto. The museum's design was built to embody elements of a jewelry box, with its brass finishing and rosewood doors. headley-whitney.org
Living Arts & Science Center
362 N Martin Luther King Blvd.
Since its 1968 founding, the Living Arts & Science Center has become a staple in the Lexington arts community, offering unique opportunities to learn and explore the arts and sciences. In addition to more than 300 classes and workshops, the LASC has between 6-8 gallery exhibitions at any given time. lasclex.org
UK Art Museum
405 Rose St.
The University of Kentucky's acclaimed art museum is home to a collection of more than 4,800 American and European paintings, photographs, drawings, sculptures and prints in its permanent collection, and hosts special exhibitions throughout the year. finearts.uky.edu
New Editions Gallery
500 W Short St.
New Editions may be one of the oldest contemporary fine art galleries in Lexington, but its bi-monthly exhibitions ensure that their art selection is anything but outdated. The gallery represents 25 artists, both local and national, and houses a range of styles and media from 2-3 dimensional paintings to jewelry and pottery. thesquarelexington.com
M.S. Rezny Studio and Gallery
110 Luigart Court
Owner Mary Rezny's gallery features a wide range of artwork from "contemporary, professional experimental and innovative artists" in its beautiful, naturally-lit studio. Check her website for the latest exhibits on display. msrezny.com
Morlan Gallery at Transylvania
300 N. Broadway
Transylvania University's commended gallery emphasizes art made within the last decade from Western and non-Western viewpoints, dubbing themselves a "laboratory of thinking" that encourages experimental installations. transy.edu
Lyric Theatre
300 E Third St.
Featuring rotating exhibits that celebrate a variety of diverse cultures, especially African American heritage, the Lyric theater features the works of local, regional and national artists and is always free to the public. lexingtonlyric.com
Downtown Street Murals
Several locations
Check out Lexington's thriving street art scene with the Mural Challenge and get lost in the vibrant colors, shapes, and patterns. Visit 6 of our murals and you get a free poster!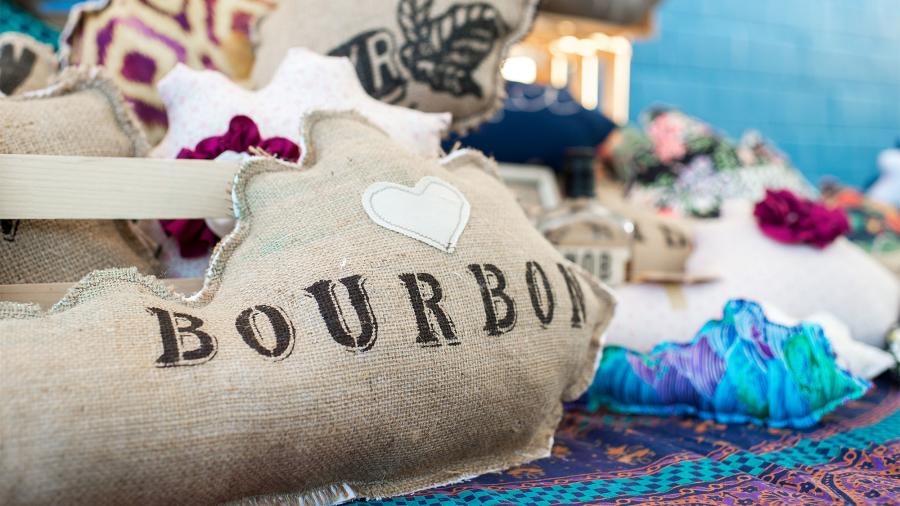 Seasonal Events
LexArts Gallery Hop
Several locations
Celebrate art with the Lexington masses at a LexArts Gallery Hop on the third Friday of every other month, featuring new gallery exhibitions, special events, food and drinks. There are more than 50 participating locations, of which you can visit as many as you like, and admission is always free. galleryhoplex.com
Mayfest Arts Fair
May
Celebrating the literary, visual and performing arts, the Mayfest Arts Fair is located in the historic Gratz Park and features a tented selection of local artists, food vendors and more. downtownlex.com
Woodland Art Fair
August
The Woodland Art Fair showcases more than 200 artists, and has received several national, local and regional honors such as being voted a Top 20 Event by the Southeast Tourism Society and a Top 10 Festival by the Kentucky Travel Industry Association. Visitors can browse local art while enjoying live music and food. lexingtonartleague.org