Secretariat (March 30, 1970 – October 4, 1989), also known as Big Red, was one of the most prolific thoroughbred race horses of all time. The 1973 Triple Crown winner smashed the Belmont by a record 31 lengths. This shining chestnut colt become a folk hero plastered on magazine covers, was voted one the top athletes of the century by ESPN, and has a critically acclaimed Disney movie about his life.
His story is centered on the Bluegrass Region. Every year, hundreds of people come to the Bluegrass to visit a landmark known primarily only to horse people: Secretariat's grave at Claiborne Farm in Paris, just outside of Lexington. Claiborne Farm is one of the most famous, oldest and most respected horse farms. Since 1910, Claiborne has bred, raised and sired some of the most important thoroughbreds in history.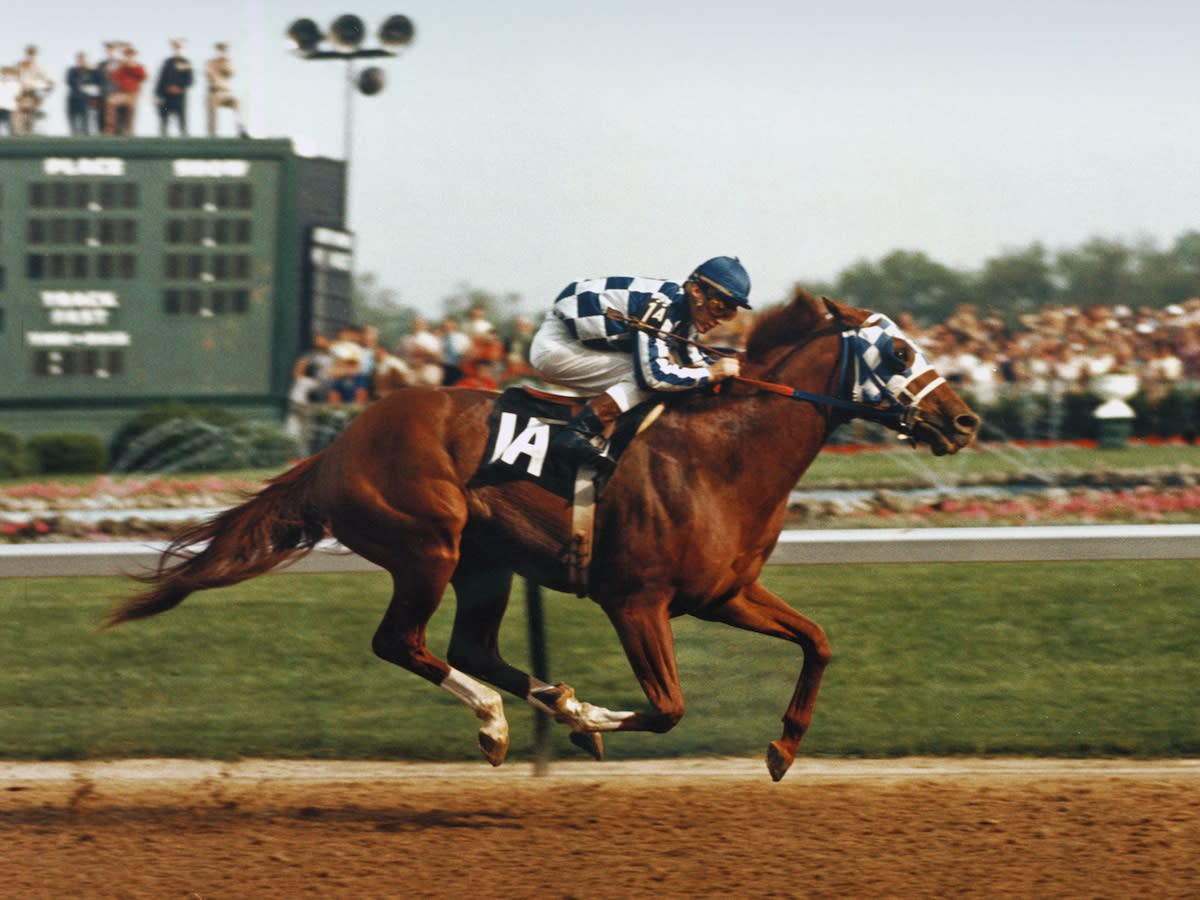 After his racing career, Secretariat stood at stud at Claiborne until he passed away at 19 years of age. Secretariat's grave is located in an understated horse cemetery, past two brick pillars with granite roosters atop them, behind Claiborne's main office. It's a simple headstone that's often surrounded by flowers, apples and peppermints left by fans. 
To visit Secretariat's home farm and grave, visit Claiborne Farm for a tour of their state-of-the-art stallion complex and beautiful landscape.
Among the rolling hills of the Bluegrass and miles of plank board fences, Claiborne Farms is one of... Schedule a Tour