So, you've decided to explore Bourbon Country, but you're not sure where to start? We've got you covered. Keep these helpful tips in mind as you plan your trip – it'll make your experience go down as smooth as the bourbon.
Bourbon's Heartland
Kentucky distilleries produce 95% of the world's bourbon and there are more barrels of bourbon in the state than there are people! In the very center of Kentucky, inside the city of Lexington or within an hour's drive, there are thirteen active bourbon distilleries, eleven of which are open to visitors. Some of the greatest names from bourbon's history worked in this area – the Reverend Elijah Craig, Dr. James Christopher Crow, Colonel E.H. Taylor, Jr. and George T. Stagg, plus the Pepper family of Elijah, Oscar and James. The legacy of these founders of bourbon is immortalized in brands still made today. With this rich history – and all those active, modern distilleries – a visit to Lexington, Kentucky is a must for any bourbon fan.
Planning Guides
There are numerous resources to help you plan your trip to Bourbon Country (including Bourbon Country magazine!) but, like the complex flavors of a fine bourbon, there can be much more depth to your bourbon excursion if you know what you're looking for. We'll start here with two guides, the Bourbon Distillery Guide and the Kentucky Bourbon Trail Guide. These are great guides for reviewing where you can visit and what you can expect to see. But if you want to go deeper with your trip, read on…
Designated Drivers & Private Guides
Planning your own trip and driving yourself is fine (be sure to monitor your bourbon consumption!) but the luxurious way to do it is to hire a driver. There are several companies available with services ranging from pre-planned to fully customized trips – Central Kentucky Tours, Bluegrass Tours and Mint Julep Tours are some of the most well-regarded. In addition to a driver, you can hire a ride-along guide to provide in-depth bourbon education and tastings while you're travelling between the distilleries. Hiring a Bourbon Steward in Kentucky is kind of like hiring a wine sommelier in Napa – you'll learn so much more from a certified and experienced expert. (That's a service I provide, hint hint!)
Considerations
TIP #1: KNOW WHAT YOU WANT…
Are you coming for a whirlwind tour hitting as many distilleries as you can? Great! You can do that here. Want to go in-depth and get your hands dirty with grains and mash? Check out Hartfield & Co.'s "Day as a Distiller" experience. Is the science side your desire? Woodford Reserve offers a Cork-to-Cork tour which takes you into the distiller's lab. Need something spooky? Try Buffalo Trace's Ghost Tour. (One of their five different types of tours!) Or maybe you want a more leisurely jaunt with stopovers at Thoroughbred farms, Midway's railroad street shopping district or an exploration of Lexington's culinary scene. You can do all those, here, too.
TIP #2: …AND PLAN AHEAD
The distillery tours – especially the specialty offerings – often sell out. Be sure to call ahead and make reservations wherever possible. A tour company will handle the reservations for you, which is just another benefit of having local professionals assist with your trip.
TIP #3: KEEP CHECKING IN
As of the writing of this article, Castle & Key Distillery, James E. Pepper Distillery and Glenns Creek Distillery are all in the process of opening for visitors. And there are more distilleries in the planning and development stages that will open over the next few years. They might be ready for you when you're reading this!
TIP #4: PREPARE LIKE A HUNTER
This is an "industry insider's" tip. When you're heading on a tasting adventure, you might consider switching to unscented body care and laundry products and skipping the cologne, perfume, and fabric softener. For a quality bourbon, I can taste dozens of flavors easily and sometimes north of fifty. People often ask me how they can develop a palate like that… this is my number one tip. (I also recommend practice!)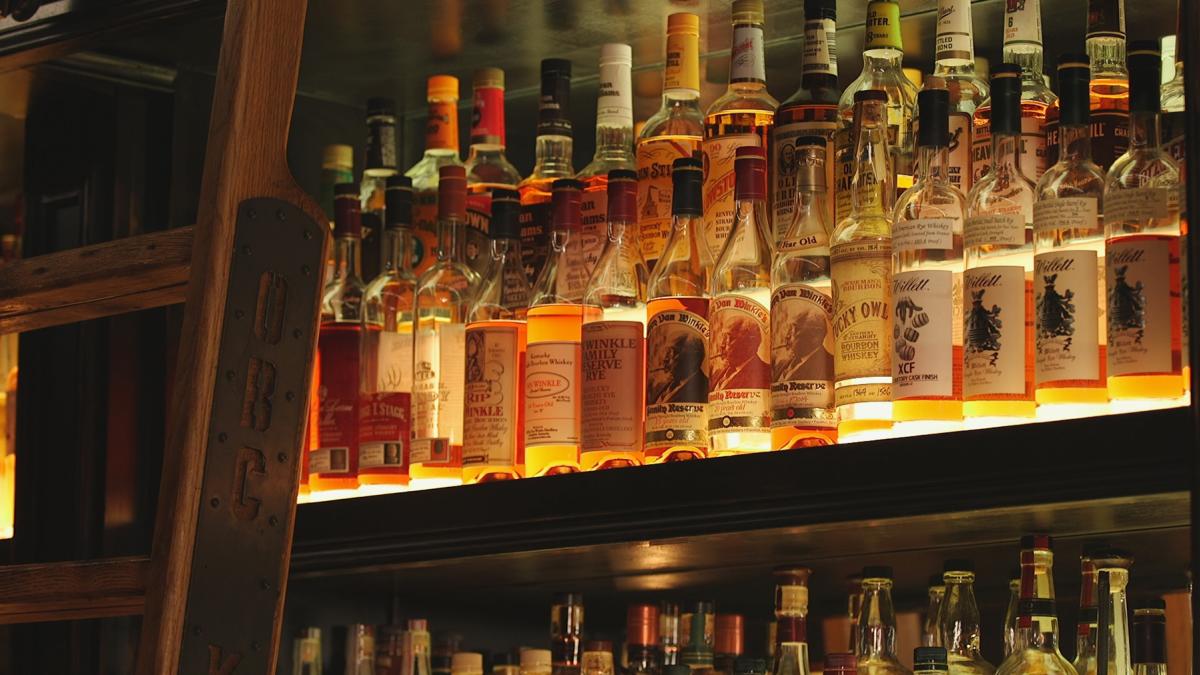 Seeking the Rare Bottle
There's a lot to discover on your bourbon expedition to Lexington. But there's one thing you won't find. Let me make this as plain as I can: No, you will not find a bottle of Pappy while you're here. We're tapped, people!
Being as we make the bourbon, Kentucky does get a disproportionate share of the bottles. But we also have a rich history of consuming the bourbon, and more than our fair share of bourbon enthusiasts, so the rare and coveted bottles usually never even make it to the liquor store's shelves. However, there a few ways you can get exclusive bourbons while you're here.
First, many of our restaurants and bars stock Pappy van Winkle, the Buffalo Trace Antique Collection, Four Roses Limited Edition Small Batch, the Woodford Reserve Master's Collection and all those special bottlings Jimmy Russell puts together. If there's a specific pour you're desperate to try, be sure to call ahead – each restaurant only gets so many bottles and we drink it, too! (And when you call, you might ask what the "market price" is so you don't get sticker shock.) Second, the smaller distilleries typically distribute their products in only a few states and sometimes there are 'distillery only' offerings – like the Woodford Reserve Distillery Series – which you can normally only get when you visit. I recommend planning to grab a bottle from each distillery you visit; you'll probably find something you can't get back home that'll make an excellent memento of your trip.