Fashion and lifestyle blogger Olivia Rink teamed up with VisitLEX to craft her list of Lexington must-do's. Read more about Olivia and her favorite things at her website.
Anyone who knows me knows that Kentucky holds a special place in my heart. I fell in love with Lexington the moment I moved there my freshman year of college. The sophisticated charm and southern hospitality won me over from the start and ever since then, I've considered this city my second home.
Call your girlfriends up and let them know you have the perfect idea for a charming girl's getaway weekend – Lexington is waiting for you!
I've been wanting to share my favorite spots and hidden gems in the Lexington area with you guys for a while now, so I'm so excited to finally be partnering with VisitLEX to share my official Lexington City Guide! Take some notes and write down ideas because I'm about to help you plan the perfect girl's weekend getaway in the heart of Kentucky.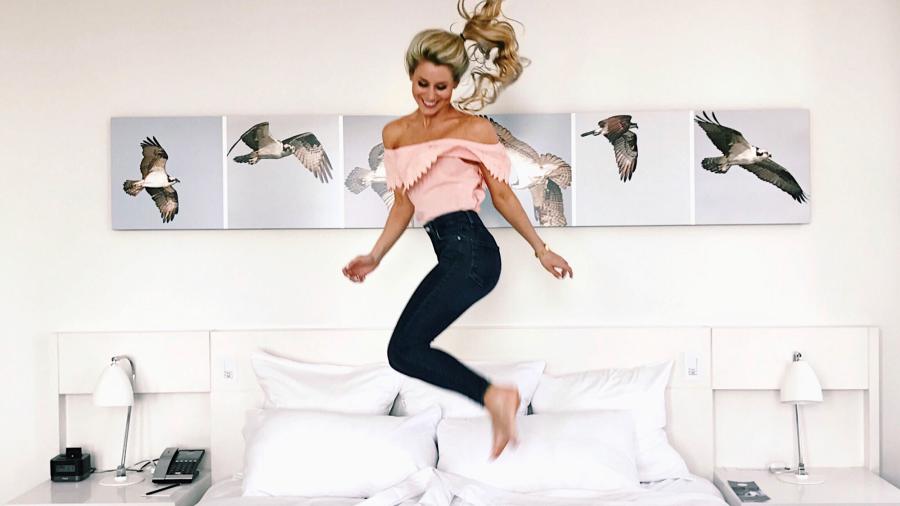 Where to Stay
21c Museum Hotel Lexington
167 W. Main St.
The ideal spot to stay downtown in the middle of all the best bars, restaurants, and shopping – I stay here every time I come in town! This chic 88-room boutique hotel won me over with their gorgeous interior design, original artwork, high ceilings, and large historic windows. It's also home to a contemporary art museum & Lockbox, one of the best restaurants in the city. 21cmuseumhotels.com
The Hyatt Regency
401 W. High St.
Whenever my parents would come down to visit and watch one of my games, they'd stay at the Hyatt (before 21c was built). Connected to Rupp Arena – home of UK Basketball – the perfect location to stay if you're coming in town for a game! BlueFire Bar & Grill, the bar inside the Hyatt, is the go-to place for a bourbon cocktail after Kentucky games. lexington.regency.hyatt.com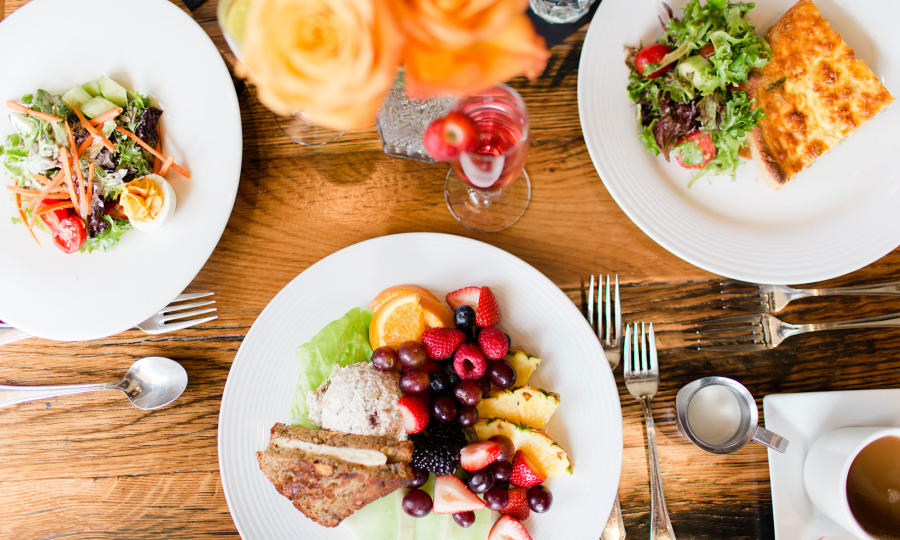 Where to Eat (Brunch Spots)
Dudley's On Short
259 W. Short St.
Named the best restaurant in Kentucky by Southern Living Magazine and one of Reese Witherspoon's favorite spots, Dudley's should be at the top of your list! This Lexington staple is my favorite spot for brunch and mimosas with girlfriends – it's the perfect balance of upscale elegance and traditional comfort. Not many people know about the secret rooftop garden – it's a must see! What to order: the deviled eggs, eggs benedict, and the Belgian waffle, and the hot brown (must try if visiting KY!). Also, great for dinner. dudleysonshort.com
Josie's
821 Chevy Chase Pl.
A bustling weekend spot with some of the best pancakes and cheese grits in town – breakfast is served all day long. The pancake batter is made in-house and the cakes are loaded up with dollops of whipped cream, butter, and fresh fruit. This was the best remedy in college for a slow morning after a late night out in the city – casual and welcoming! facebook.com/josieslex
Windy Corner Market
4595 Bryan Station Rd.
Take the scenic route through Kentucky's horse farm country to this quaint cabin-like breakfast spot on a Sunday morning. This drive is a must see for those of you visiting for the weekend. Windy Corner honors local farmers and the menu has Po-Boy sandwiches, breakfast & bakery goodies, and even soft-serve ice cream! windycornermarket.com
North Lime Coffee & Donuts
575 N. Limestone
Donut lovers, you're welcome. Stop by North Lime for a fresh batch of life changing donuts and professionally crafted espresso drinks. Go with a group and try out all the different flavors – funkfetti and cinnamonkey, and chocolate glazed, etc. northlime.net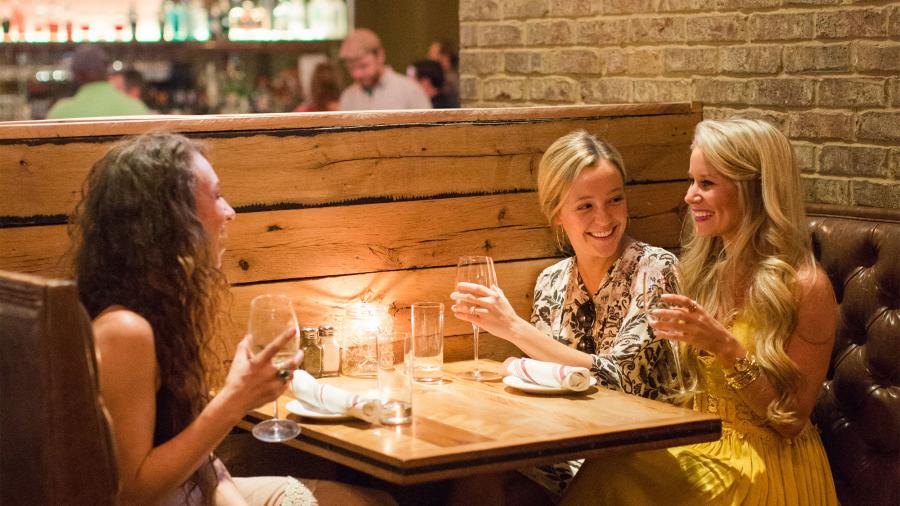 Where to Eat (Dinner Spots)
County Club
555 Jefferson St.
My favorite rustic-chic spot for al fresco dining – complete with string lights, a laid back atmosphere, and delicious smoked meats. Their fresh and locally sourced salads are incredible and Kentucky-raised beef, pork, lamb, goat and chicken smoked on site will not disappoint! countyclubrestaurant.com
Carson's Food & Drink
362 E. Main St.
A perfect girls' night out spot where you'll be surrounded by oversized chandeliers, rustic decor, a gorgeous floor to ceiling bar, and amazing food & cocktails. Carson's brings you all the Bluegrass has to offer under one roof. Must try: the truffle fries. carsonsfoodanddrink.com
Grey Goose
170 Jefferson St.
The perfect pizza and wine night with the girls! Grey Goose has always been one of my favorite spots. The pizza is thin so you can eat a lot of it – and the wine is great. The outdoor patio is fun but I also love sitting inside by the bar. greygooserestaurants.com
Nick Ryan's
157 Jefferson St.
Warm, cozy spot in an historic home offering traditional Kentucky classics & cocktails. Order a glass of red with the braised beef short ribs! nickryans.com
Goodfellas on Manchester St.
1228 Manchester St.
A new-ish spot for pizza by the slice and by the pie with a Prohibition-style speakeasy cocktail bar. goodfellaspizzeria.com
Local Taco
315 S. Limestone
An eclectic and unique restaurant that embraces the simple pleasures of Tex-Mex cuisine and the traditions and character of Southern food culture. Delicious! localtaco.com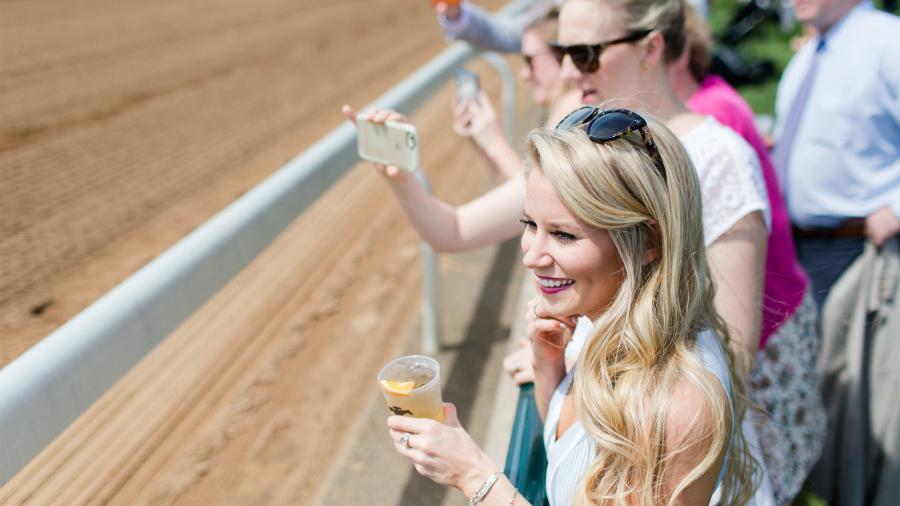 What to Do
Keeneland
4201 Versailles Rd.
Hands down my favorite part about Lexington. Nothing beats the horse racing experience at the iconic Keeneland race track. Get dressed up in your nicest pastel dresses & fascinators and head to the track for a full day of betting on the ponies, socializing, people watching, eating, and drinking. Each April and October, the nation's best Thoroughbred owners, trainers and jockeys meet at Keeneland to compete. The ultimate Lexington experience – fast horses, picturesque scenery, and Southern hospitality. Drink to order: The Keeneland Breeze. Food to order: Chili Cheese Dog & Bread Pudding. keeneland.com
Thursday Night Live
251 W. Main St.
My second favorite thing about Lexington. I've never experienced something like this in any other city I've visited or lived in. Every Thursday night between April 6th and October 12th, thousands of people gather in the heart of downtown at Central Bank Thursday Night Live for live music, local food and beverages. It's a party every week with your closest friends! I loved going to this after work every Thursday night when I was working downtown. Location: Fifth Third Bank Pavilion at Cheapside Park (251 W. Main St). The party starts at 5:00pm. downtownlex.com
Kentucky Basketball Game
251 W. Main St.
Join more than 24,000 die-hard Wildcat fans at Rupp Arena to cheer on their beloved players in hopes of hanging another championship banner – this is where college basketball dreams are made! rupparena.com
University of Kentucky Campus
410 Administration Dr.
Take a walk through the beautiful campus of my alma mater – there's nothing quite like campus in the spring time! 4 years later and our pyramid picture is still up on Kennedy's Bookstore haha! uky.edu
Farmers' Market Saturday
241 W. Main St.
The Saturday market is from 7am until 3pm downtown at the Pavilion – it's a jam packed and lively event where you can find everything from Kentucky grown produce sold by local farmers (melons, berries, grapes, peaches, pears, mushrooms, etc.) to local ice cream, bbq, kettle corn, locally roasted coffee and all kinds of munchies. Stop by with your girlfriends to pick up a weekend bouquet from a flower peddler, enjoy the street musicians, and take part in the festival-like atmosphere. lexingtonfarmersmarket.com
Woodford Reserve Distillery
7855 McCracken Pike, Versailles
Enjoy a tour & tasting at one of the distilleries in Bourbon country. The Woodford Reserve Distillery is a national historic landmark and one of the oldest working bourbon distilleries in Kentucky. Pick up a souvenir for your dad or husband – he'll love you for it! woodfordreserve.com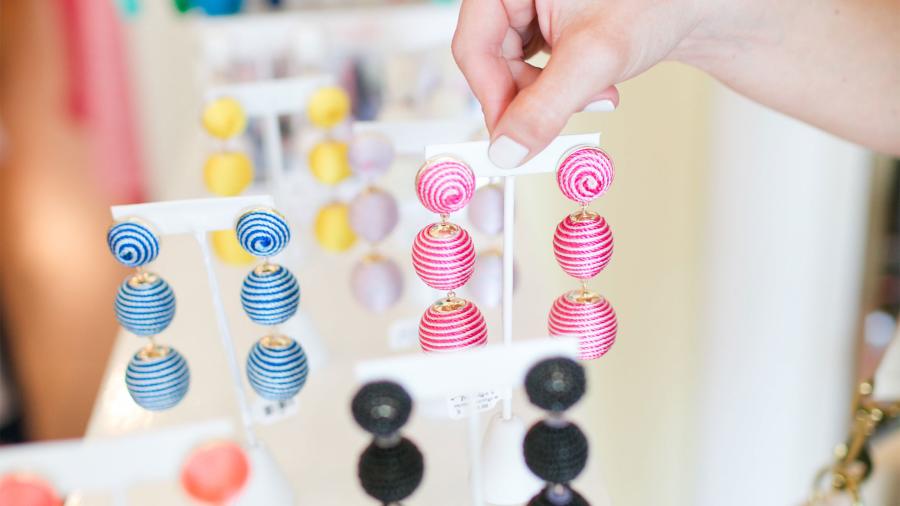 Where to Shop
Adelé
805 Chevy Chase Pl.
My favorite spot to shop for gift items, home accessories (the best coffee table books!), jewelry, and unique trinkets. adelelexington.com
Monkee's
116 Clay Ave.
A gorgeous boutique on my favorite street in Lexington – Clay Avenue – full of Southern inspired dresses, hats, jewelry, shoes, and a ton of other accessories. Their collections are always on-trend and the store owners & associates do an incredible job of making you feel welcomed and styled to perfection. monkeesoflexington.com
Peggy's
112 Clay Ave.
The cutest place to find personalized gift items for any special occasion (and Peggy is just the sweetest). peggysgifts.com
Twirl
121 Clay Ave.
If you're in town with any brides-to-be, this is THE BEST wedding dress boutique around. I worked at Twirl right out of college and this is the cutest and best experience a bride could ask for. You will love Ty & Liz! twirlboutique.com
Shop Local KY
212 Woodland Ave.
You can't leave town without picking up some Kentucky gear from Shop Local KY! The best place in town to buy a cute KY tee. thekyshop.com
Bella Rose
126 W Maxwell St.
If you're in need of an outfit for Keeneland or the Derby and you want to dress like a classic southern belle, this is the boutique to stop in! bellarosestyle.com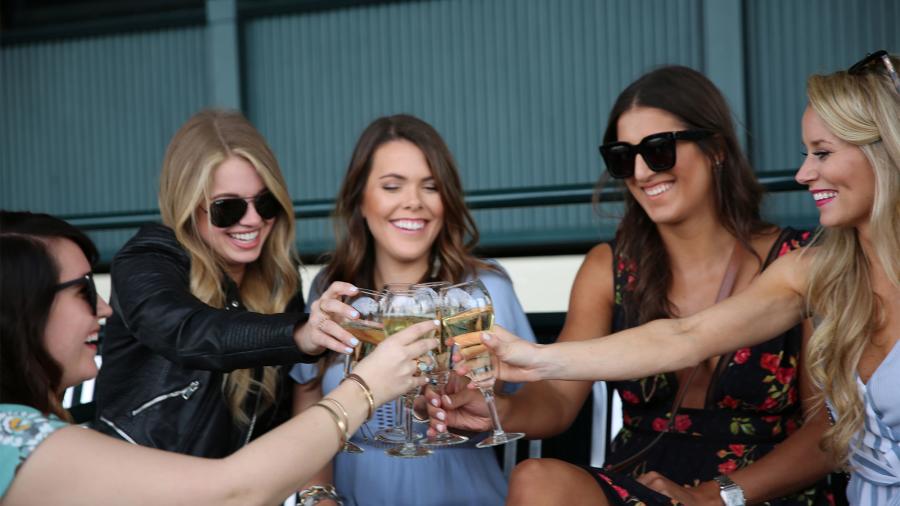 Where to Go Out
Tin Roof
303 S. Limestone
I lived at this bar on the weekends during college! It's a fun live music joint with good bar food – a great place to watch a UK basketball game. And a good Thursday night spot with the girls. tinrooflexington.com
Belle's Cocktail House
156 Market St.
My favorite place to go out in Lexington – a 3 story bar with handcrafted cocktails, bourbon and craft beer. A classy atmosphere with no loud tv's and they recently added a cute rooftop. facebook.com
The Burl
375 Thompson Rd.
My good friend and college cheerleading coach, Jomo Thompson, runs the show at Lexington's newest live music spot located inside a restored old train depot – The Burl. To get the full Kentucky experience, grab your girls, put on your cowgirl boots and enjoy a night of awesome music and dancing! theburlky.com