This November, VisitLEX invited Philadelphia photographer and social influencer Neal Santos to Lexington to give him a snapshot of the Bluegrass in the fall.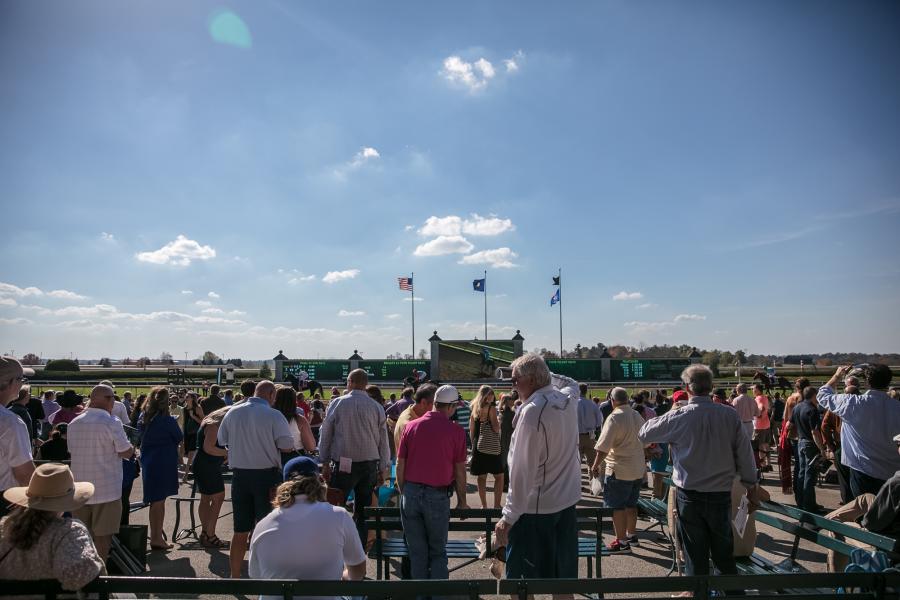 Hear a little about Neal's experience and check out some of the spots we included on his itinerary below. You can learn more about Neal and take a peek at some of his work on his website.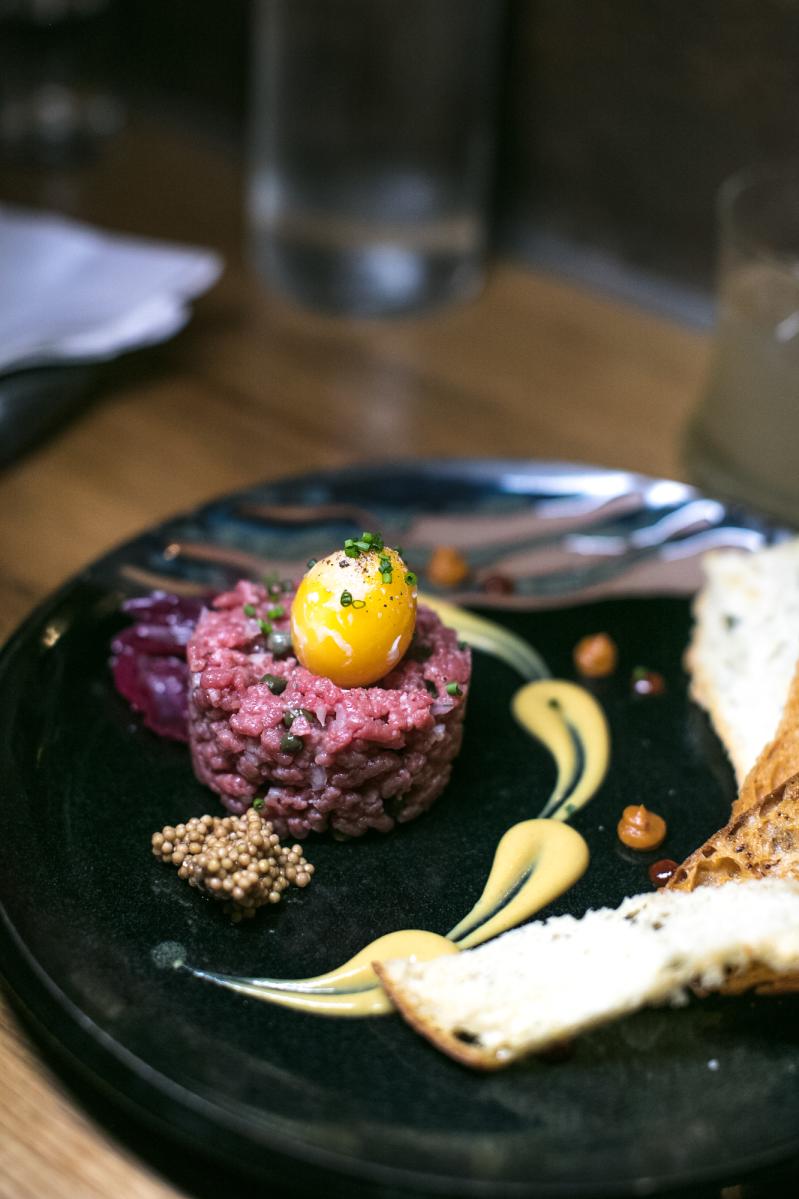 Middle Fork Kitchen Bar
1224 Manchester Street
Hailed by Open Table as one of the "100 Hottest Restaurants in America for 2016," Middle Fork offers unique Southern-inspired dishes from acclaimed Chef Mark Jensen in Lexington's popular Distillery District. "The cocktails were delicious, and the service was excellent. Love the open kitchen where you can see people working the line. The hospitality and attention to detail definitely makes this place shine." middleforkkb.com
Dudley's
259 West Short Street
A vibrant, beloved staple of the Lexington dining scene, Dudley's is the perfect place to rub elbows with notable folks in the horse industry. Plus, it has one of the most amazing rooftop patio views in town. dudleysonshort.com
Alfalfa's
141 East Main Street
Treat yourself to a pleasant mixture of wholesome and indulgent at this locally-sourced eatery in downtown Lexington. If you stop in for brunch, you must order their famous Blueberry Buckwheat Pancake, which won "best pancake" on Ace Magazine's "Best of Lex" reader's poll so frequently, they retired the category! "Alfalfa's was a good first stop. I went with a mac and cheese special – warm, gooey and just plain good without any frilly embellishments." alfalfarestaurant.com
Wallace Station
3854 Old Frankfort Pike
A quaint, no-frills deli in the middle of Horse Country headed by acclaimed chef Ouita Michel, Wallace Station grants you both delicious Southern menu items and a beautiful drive home. "Wallace Station was my type of place. Nostalgia, timelessness, and sandwiches with plenty of outdoor space and a cute folksy interior. I would definitely come back there and try more sandwiches." wallacestation.com
Lockbox
167 West Main Street
Chef Jonathon Searle is the brains behind the menu at 21c's Lockbox, which offers a micro-seasonal menu of locally-sourced dishes crafted simply and "without smoke and mirrors." "Lockbox was awesome. Really well designed, beautiful, bright space. The fried chicken sandwich was probably my favorite thing I ate while in Lexington." lockboxlex.com
Keeneland
4201 Versailles Road
If you're in town for a spring or fall race meet, a stop at the historic Keeneland Race Course is a must. While you cheer on the ponies, be sure to get your hands on a Keeneland Breeze, the signature bourbon cocktail – or, if you're hungry, try a bowl of their famous Burgoo or a plate of their mouthwatering Bread Pudding. "I loved the Burgoo at Keeneland." keeneland.com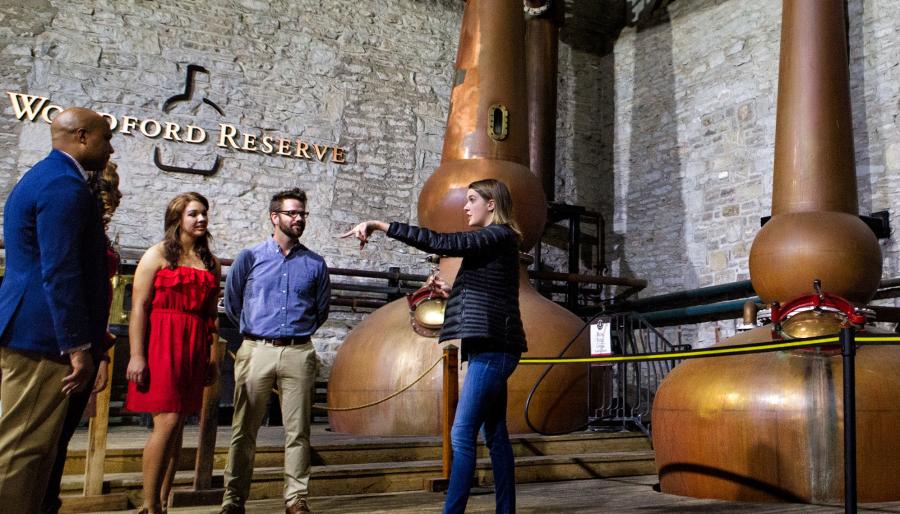 Woodford Reserve Distillery
7855 McCracken Pike
With more than 200 years of experience distilling one of the most popular bourbons in the world, Woodford Reserve is the oldest (and smallest) distillery in the state. Their Woodford Reserve Distiller's Select is also the Official Bourbon of the Kentucky Derby. "The tour was definitely a highlight, deepening an appreciation for whiskey, bourbon and how that relates to the culture of Kentucky. I would have been happy touring every distillery in the area, and pairing those experiences with food alone." –Photo provided by VisitLEX. woodfordreserve.com
Bluegrass Distillers
501 West Sixth Street
Distilling small, handcrafted batches of bourbon made from locally-sourced Kentucky Proud ingredients, Bluegrass Distillers aims to embody the spirit of thoroughbred racing and all things "Kentucky" in each batch they produce. Stop by to tour their facilities and catch a glimpse of their 250-gallon copper still. bluegrassdistillers.com
21c Art Exhibit
167 West Main Street
Museum-hotel 21c, in addition to its beautiful guest rooms and contemporary décor, offers a series of rotating art exhibitions that "reflect the global nature of art today." Louis Zoellar Bickett's exhibition "What You Don't Surrender the World Strips Away" is on display September 2016 through April 2017. "Very cool concept. Thought the exhibit was well-curated, well-displayed and lit, and awesome that anyone can visit the pieces." 21cmuseumhotels.com/lexington
Lexington overall was a great place to visit. A weekend was the perfect amount of time to get away, but Lexington has so much more to explore and offer than I expected. Would love to come back!