This fall, VisitLEX hosted travel/fashion blogger and social influencer Meg Biram from Washington D.C. on a handpicked Lexington trip packed with the best November experiences in town.
Check out some of the items on Meg's Lexington itinerary, and hear about some of the highpoints of her trip. Learn more about Meg by browsing her blog, and be sure to keep up with her latest travel endeavors on Instagram.
Lexington is a lovely town with a lot of heart. All of the people I met were kind, although I expect no less from Kentucky!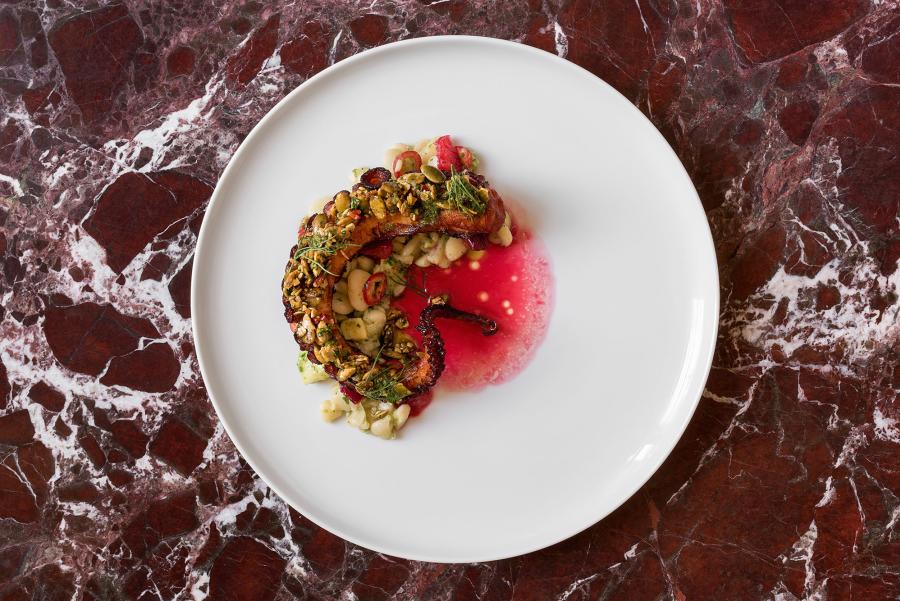 Lockbox
167 West Main Street
21c's stylish restaurant, headed by Chef Jonathan Searle, offers a dynamic menu of Kentucky-inspired dishes, a selection of bourbon cocktails and an extensive wine list. "The pimento macaroni and cheese blew my mind. I will be attempting to recreate that for the rest of my life." –Photo provided by VisitLEX. lockboxlex.com
Doodles
262 North Limestone
Where downtown ends and the NoLi (North Limestone) district begins sits this former gas station-turned delicious diner, offering classic Southern breakfasts and lunch dishes in a sunny yellow atmosphere. "At Doodles I couldn't decide between the Pigs & Puffs (bacon and beignets) and the Kentucky Proud Biscuits & Gravy — so I got both. And WOW is that gravy good! I see why it sells out almost every weekend!" doodlesrestaurant.com
Historic Homes Tour
Lexington
Travel back in time and tour the homes of notable historical Kentucky figures, such as Statesman Henry Clay or former first lady Mary Todd Lincoln, on the Historic Homes of Lexington tour. "I just love that the time and effort is taken to preserve American history. Seeing Mary Todd Lincoln's actual candelabras was pretty cool." visitlex.com/history
Buffalo Trace Distillery
113 Great Buffalo Trace, Frankfort
Explore more than 200 years of fine bourbon craftsmanship at the "World's Most Decorated Distillery." Located on the banks of the limestone-rich Kentucky River, Buffalo Trace is as aesthetically pleasing as its bourbon is smooth. "I thought it was so interesting to learn about how where the barrel is in each warehouse makes such a huge difference in how it tastes! My favorite drink was the Bourbon Crème mixed with Root Beer!" buffalotrace.com
Pumpkin Mania
Transylvania University, 300 North Broadway
Each year, on the steps of Old Morrison Hall on Transylvania's campus, hundreds of artfully-carved Jack-o-lanterns light up the night during this Lexington Halloween tradition. "I'm so glad I stopped by Pumpkin Mania. I loved seeing all of those pumpkins lit up all at once! More places should do that." transy.edu/news
Horse Farm Tours
Greater Lexington Region
With more than 450 horse farms in the area, it'd be a shame to visit Lexington and not explore at least one. Meet previous and future Thoroughbred champions, tour breeding and foaling facilities or simply take in the stunning views of the Horse Capital of the World. "Honestly, I knew next to nothing about horses, so the entire tour was a crash course in former horse race winners and high level horse breeding. I'm pretty sure I asked more questions than anyone else on the tour. Fascinating." –Photo provided by VisitLEX. visitlex.com/idea-guide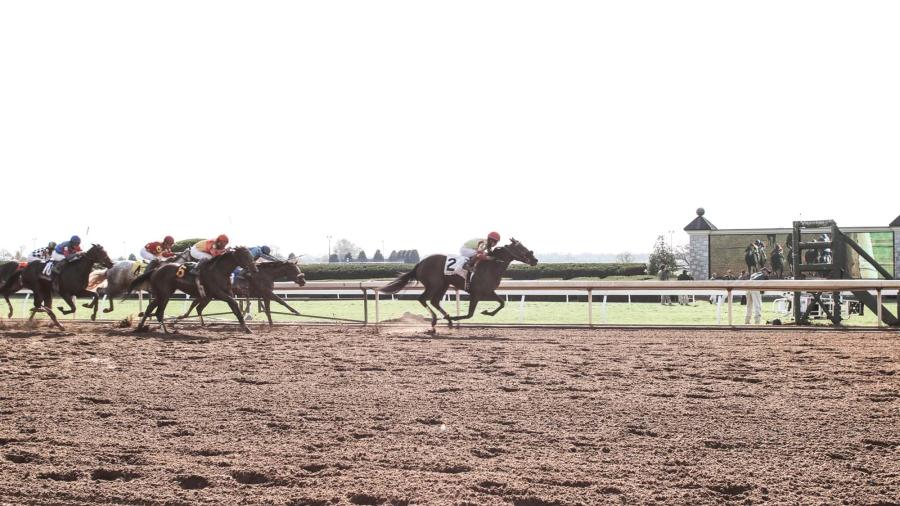 Keeneland
4201 Versailles Road
Arguably one of the most beautiful racetracks in the world, Keeneland Race Course is a tough experience to beat, especially during a spring or fall race meet visit, which occur in April and October, respectively. "I was shocked at how many people were there on a Wednesday afternoon, dressed up with hats and heels! It was a ball! Definitely something I'd want to do again!" keeneland.com
West Sixth Brewery
501 West Sixth Street
West Sixth cares about the Lexington community as much as it does brewing great beer. Their setup features a sunny tap room with a view of their brewing operations, which you can tour for an inside look at their process. "I stopped at West Sixth Brewery, and was so impressed with the company. One of the four owners, Brady Barlow, took me on a tour of the building and I just love how much they give back to the community. I tried five of their beers, and I was the most surprised at how much I loved the Cocoa Porter. Usually I don't like beers that dark but it was absolutely delicious." westsixth.com