Here in Lexington, we love any excuse to gather together and enjoy some good food, good music, good drinks, and good company. Maybe that's why our calendar is filled with so many markets, fairs and festivals celebrating everything from street art to the Thriller dance. Just about any time you're in town, we probably have something fun and unique going on--so come join the party.
Weekly and Monthly Events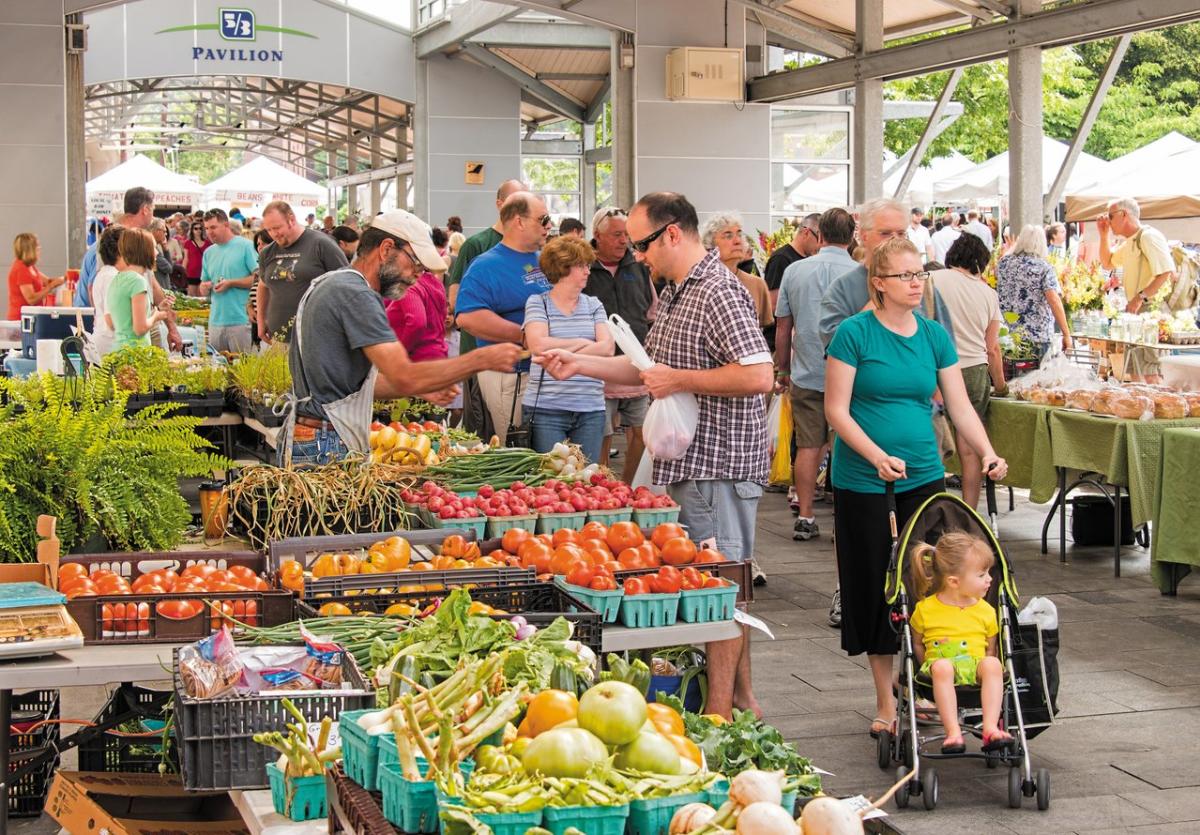 If you're looking for a get-together, the Fifth Third Pavilion downtown is a good place to start. Just about every Saturday, the Lexington Farmers' Market is here, selling seasonal produce, delicious prepared foods, local specialties, and probably one or two things you've never heard of. On Thursdays, beginning in April and ending in October, this is the site of Thursday Night Live--the best way to kick off the weekend, featuring live music, drink specials, and plenty of company.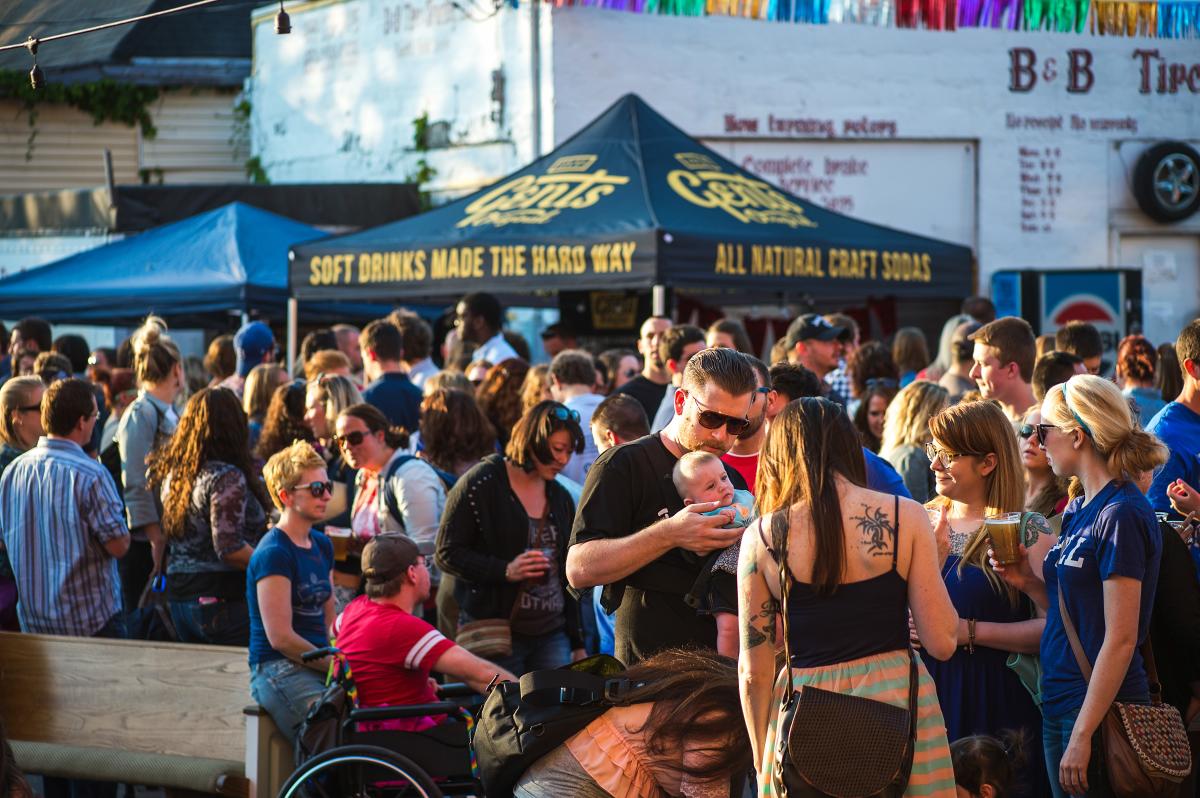 The first Friday of every month from May through December, you can check out more live music, local artisans, food trucks and craft beer at the Night Market on the north side of downtown. Some months, Night Market lines up with our Gallery Hop, when local artists and galleries open their doors as Lexingtonians take a stroll through the city's art scene. 
Film, Theater and Dance
Ready to celebrate the performing arts? Film buffs shouldn't miss the One World Film Festival, which has been held for more than 20 years at the Kentucky Theater, the Lexington Public Library Theater, and includes speakers, screenings and discussions about current events and culture. For folks looking for something a little more Kentucky-specific, check out the Harry Dean Stanton Fest, held every October in honor of Kentucky-born actor Harry Dean Stanton. Various downtown venues host screenings, speakers, concerts, and other events related to this cinematic icon.
Dance and theater enthusiasts love the annual Ballet Under the Stars, a night of professional ballet held every summer at Woodland Park. On the other side of the spectrum is our annual Thriller Parade and Halloween Festival, a city-wide Halloween party culminating in thousands of zombies doing the Thriller dance down Main Street. It's as weird as it sounds, and it's no wonder it's been named a Top 10 Halloween Destination by USA Today.
Art, Home and Garden
There's nothing like original art to make your home your own--and there's nothing better than buying it from the artist. We have art festivals throughout the year where you can browse and purchase from artists throughout the region, starting with Mayfest at Gratz Park in May, featuring up to 100 artists. The big one, though, is the Woodland Art Fair in August, a nearly 50-year tradition in Central Kentucky and one of the top art fairs in the country. Featuring some 200 artists and drawing nearly 70,000 attendees, it's a summer favorite in Lexington.
Of course, Lexington is known for our street art, most of which happens during our annual PRHBTN festival, held every October. The festival kicks off with an opening reception at the Loudoun House, featuring works for sale by local artists, and continues with a rocking afterparty and, of course, the ongoing creation of murals all around town.
Other notable events for folks looking for art and decor include the Blue Grass Trust Antiques & Garden Show, held every March at the Alltech Arena at the Kentucky Horse Park, the Central Kentucky Home and Garden Show, held every April at the Central Bank Center, and the festive Holly Day Market, held every November, also at the Central Bank Center. All feature vendors, art, decor, gifts, and plenty of great local pieces to browse and bring home.
Food, Food, Food
If you come to Lexington, you're going to eat well. We're big fans of good food here--so much that we celebrate it every chance we've got. Come by in June and hit up the Bluegrass BBQ Fest downtown, or jump into the madness of Burger Week every July, featuring dozens of restaurants each with their own one-of-a-kind burger for only $5. But our biggest food fest is Crave, which sees more than 50 food trucks and restaurants descend on Masterson Station Park every August for a giant food and music festival. It's a great way to try something new and find your new favorite place to eat here in Lexington.
Music
Most of the festivals and events we've already mentioned feature live music of some sort--it's just part of throwing a good party. But if you're looking for a whole festival devoted to music, we have those too. Check out Tahlsound, held on Southland Drive every September, featuring a variety of local and regional bands, and the Festival of the Bluegrass, which celebrates traditional bluegrass music at the Kentucky Horse Park every June. And, of course, you can't miss Railbird, Lexington's largest music festival, which takes place at Keeneland in August. With a first-year lineup that included The Raconteurs, Old Crow Medicine Show and Tyler Childers, it's a new festival that's already making headlines. (Did we mention there's also some great food and great bourbon at Railbird? Just in case you needed another reason to come.)
Culture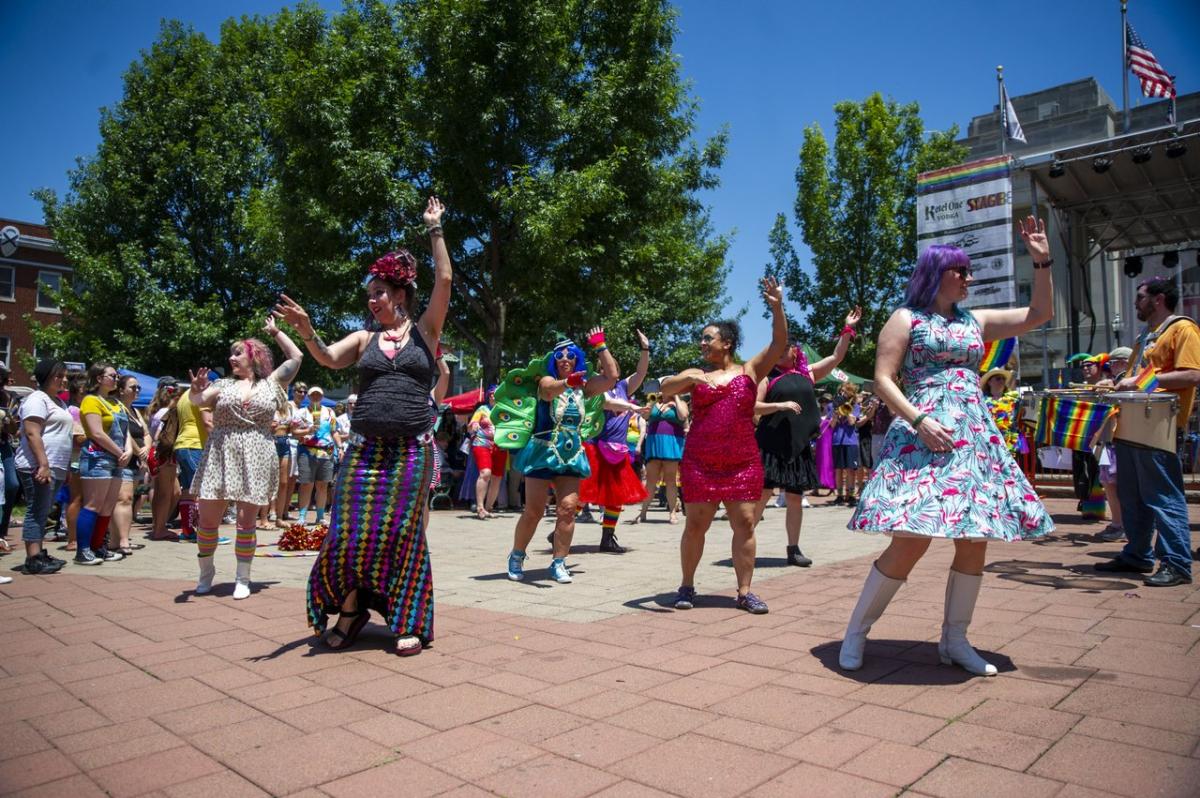 Our diversity is one of the things that makes Lexington great, and we love celebrating it. From the St. Patricks' Day Parade and Festival in March to Pride in June and the Roots & Heritage Fest and Festival Latino de Lexington in September, our calendar is filled with events where you can learn about and celebrate other cultures--including some amazing music, performances, and food.
Just for Fun
Of course, we have plenty of events that don't fit in any of those categories--but that you still don't want to miss. Don't miss the Southern Lights, a spectacular drive-through holiday light show and Lexington tradition, locate at the Kentucky Horse Park every winter.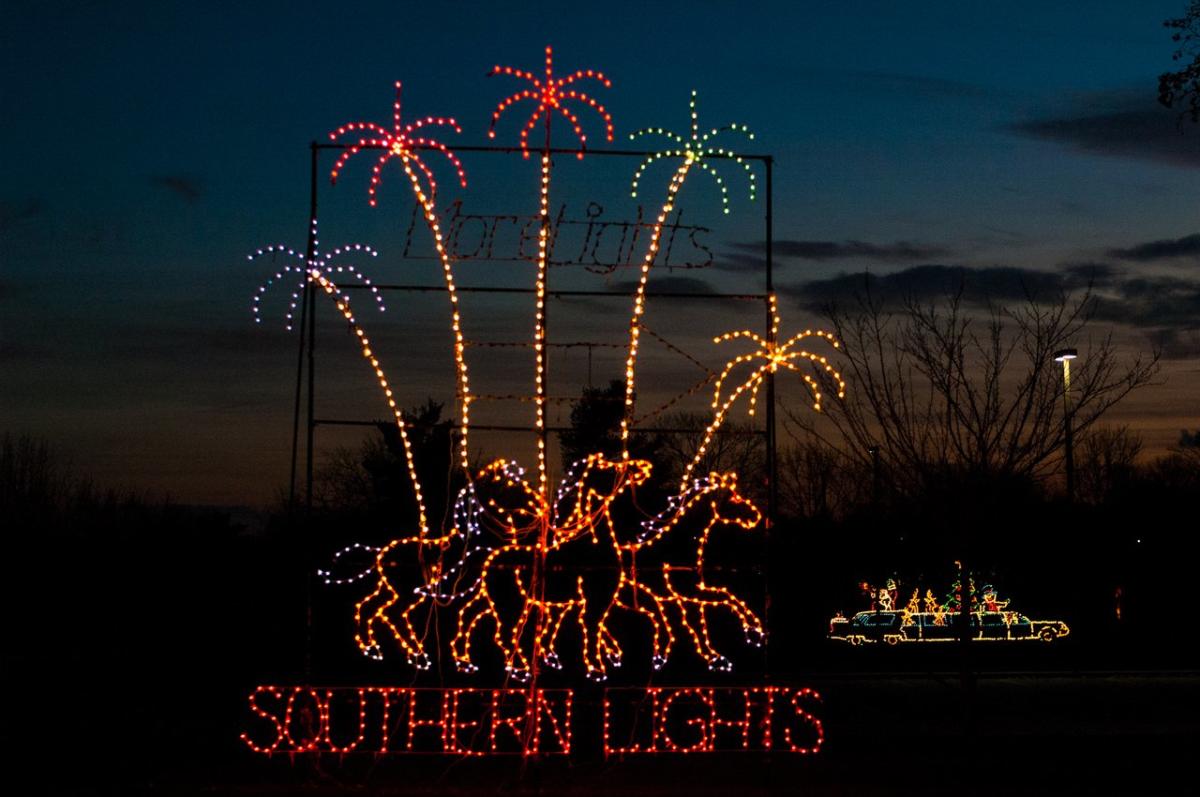 Check out the Land Rover Three-Day Event in April for three days of jaw-dropping equine athleticism, plus plenty of shopping at their massive trade fair. Join the fun at the Lexington Lions' Club Bluegrass Fair in June and the Fourth of July Festival in, you guessed it, July. Or come party at an old-fashioned block party. Neighborhood vendors and merchants take over Southland Drive for the Southland Street Fair in May and the 800 block of Euclid Avenue for the Chevy Chase Street Fair in August. Both events feature live music, street food, drinks, vendors, kids' activities, and local shopping. They're Lexington traditions--and since it's Lexington, you know they're great parties, too.
When it comes to events in Lexington, this list is just the tip of the iceberg. Check out our full calendar of events here.