While no one knows exactly where the first barrel of bourbon was produced, no one can argue with the fact that it's a product of Kentucky's natural bounty--and that it owes its existence to the skill of the earliest Kentuckians. Lexington's unique placement, landscape, and respect for the spirit makes this a perfect place to explore the history and birthplace of bourbon. Use us as your home base as you experience, sip, discover and appreciate America's native spirit--we think you'll find that there's no better place to connect with bourbon. Here's why.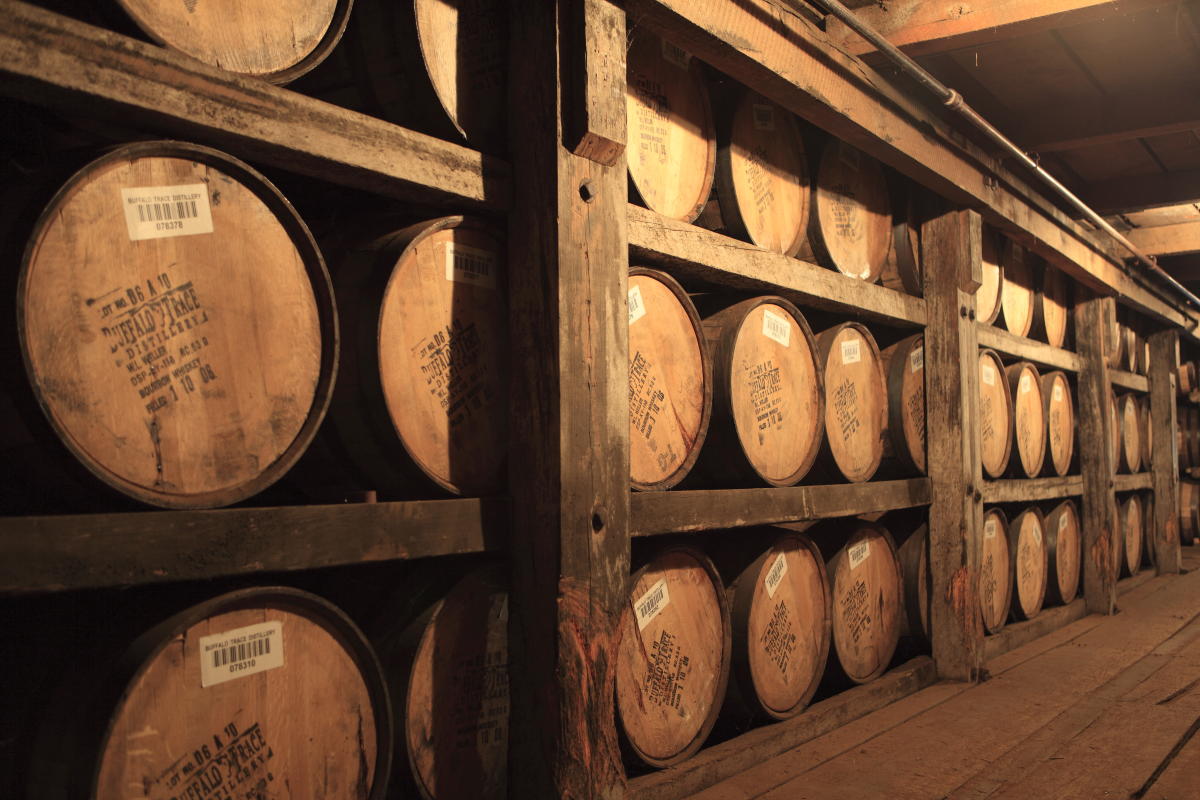 Bourbon's Mysterious Origins
So who came up with bourbon in the first place? We know that people have been turning grain into distilled spirits for centuries, and we know that early Kentucky settlers brought their techniques--and probably their stills--with them. (Wouldn't you?) Some facts about why they started making bourbon are practically set in stone, while others...well, we'll let you decide.
Corn, Water and Weather
What made Central Kentucky such a perfect place to create bourbon? The short answer: everything came together here. Corn was abundant here in the region that would become Kentucky, and it became a popular choice of ingredient when distilling whiskey.
In addition to corn, Lexington's location made it perfect for bourbon. The limestone shelf beneath the city acts as a natural filter. It filters out iron, which can do some nasty things to bourbon, and infuses our spring water with just the right minerals to make world-class spirits. (That limestone also happens to make our bluegrass the perfect fuel for growing racehorses, but that's a story for another time.)
Water plays a key role in making any spirit, and it's especially true here in Central Kentucky, where waterways of all sizes saw distilleries spring up nearby. From Lexington's location on the middle fork of the Elkhorn to Buffalo Trace Distillery's location on the banks of the Kentucky River--where they've been distilling since 1775--it's clear that this place was built to make great bourbon.

Once you put all the ingredients together, there's one more thing that makes Kentucky bourbon the world-renowned spirit it is: weather. Kentucky's four full seasons and famous temperature swings mean that bourbon barrels have more opportunities to expand when it's warm and contract when it's cold, drawing the spirit into the grain of the wood and giving bourbon its signature deep color and flavor. (To contrast, Scotland's less-variable weather patterns means that scotch has to age for much, much longer to gain the same dark amber color and depth of flavor. We consider that another point in Kentucky's favor.)

All those elements came together to make Kentucky an early bourbon powerhouse--and we've kept that title. Today, 95% of all bourbon is made right here in Kentucky--and we now have more barrels of bourbon aging than we have residents. It's America's native spirit, but it's one that you have to come to Kentucky to truly appreciate.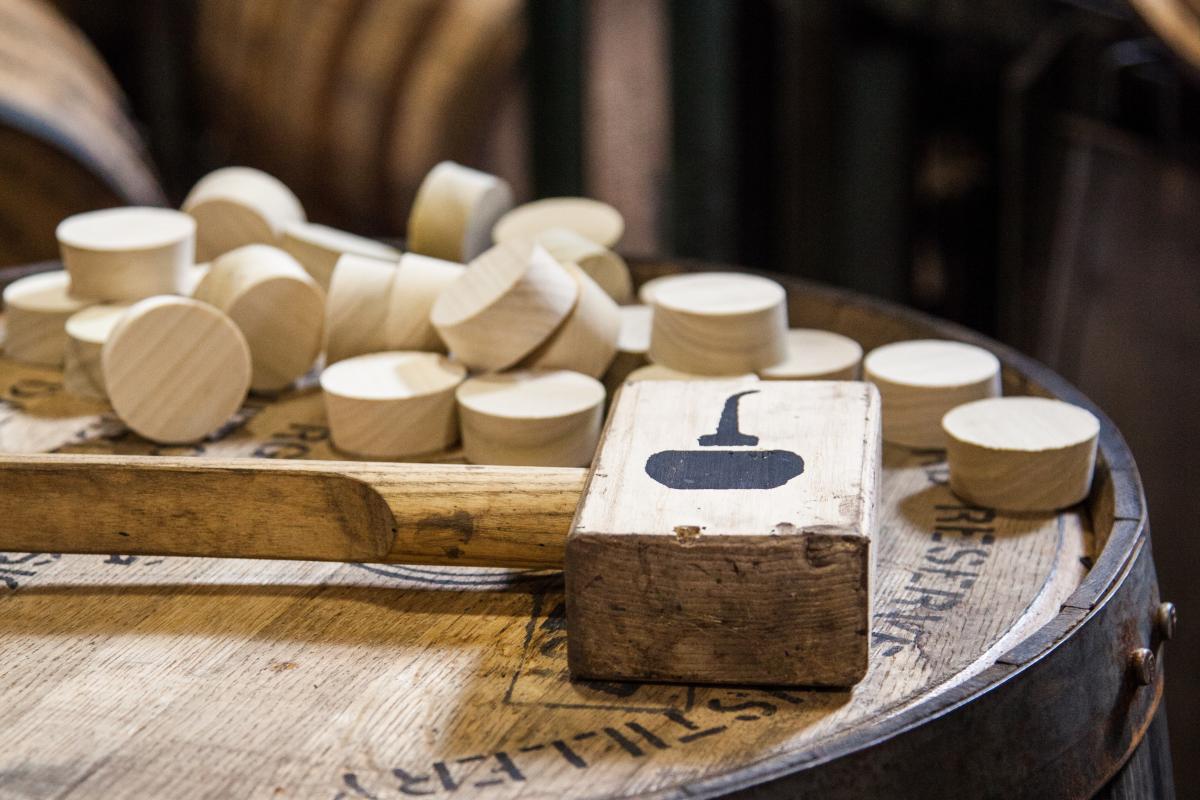 Why is it Called "Bourbon," Anyway?
Once you start trying to pin down the spirit's exact origins, things get a little hazy, as tends to happen when bourbon is concerned. Some people say that early Kentucky visionary Elijah Craig was the first to age the spirit in charred oak barrels, giving bourbon its distinctive color and flavor. Others say that an early distiller named Jacob Spears was the first to name the spirit "Bourbon," after the county where he was distilling--which happens to be just a stone's throw from Lexington. Some folks will tell you that the spirit came to be when Kentucky whiskey was shipped down the Ohio and Mississippi Rivers from Bourbon County. The time spent in those same charred oak barrels, stamped with their county of origin, earned the whiskey inside a distinctive color, flavor, and name.

Kentuckians like to debate this--preferably over a glass of their favorite whiskey.

While the true origins of bourbon may be lost to history, the stories, people, places and recipes associated with the spirit are still readily accessible today, especially here in Lexington. This place has a deep bourbon history, and we're more than happy to share it with visitors.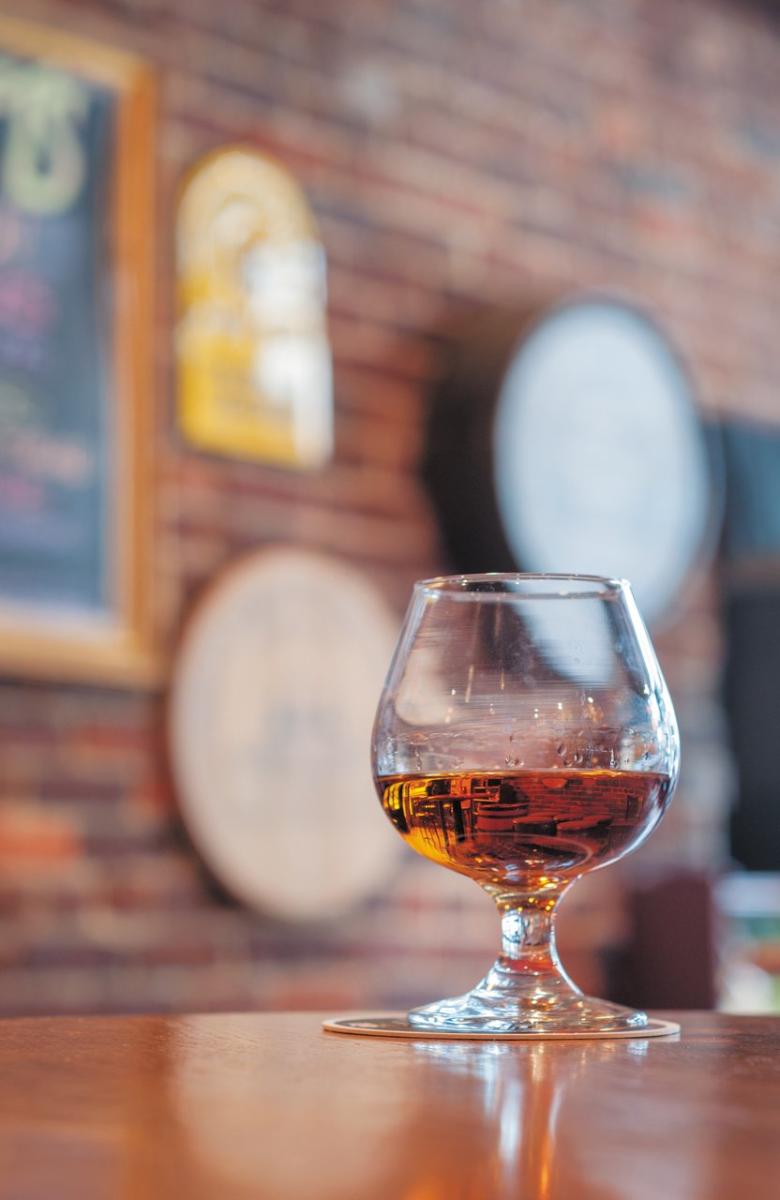 Bourbon in Lexington
Like much of the rest of the state, Lexington had its fair share of distilleries producing Kentucky's signature spirit, especially during the bourbon boom of the late nineteenth century. Lexington was home to the first registered distillery in Central Kentucky: Ashland Distillery (R.D. #1) later known as "Old Tarr." Established in 1865 and located on Manchester Street, the distillery produced six thousand barrels a year at its peak, using locally-grown corn and water from a nearby spring.
Ashland Distillery wasn't the only bourbon game in town, though. During the nineteenth century, Lexington's west end was a major hub for Kentucky's bourbon industry, with Lexington Distillery and the James E. Pepper Distillery both calling Manchester Street home.

And that's all just within the city limits. We've got 14 world-famous bourbon distilleries within 45 miles of downtown, all with fascinating histories of their own. Buffalo Trace, just 45 minutes from Lexington, has been the site of whiskey-making since 1775. Woodford Reserve, located between Buffalo Trace and Lexington, first saw distilling happen in 1812, and, like Buffalo Trace, is a National Historic Landmark. Castle and Key's iconic structure dates to 1887, when it was designed by bourbon pioneer Colonel E. H. Taylor, Jr., and it's recently been brought back to life with a new spirit and a new mission. That's just the beginning--within an easy drive, there are dozens more distilleries, each with their own story and history. Whether you're staying in town or journeying out, there's plenty to explore.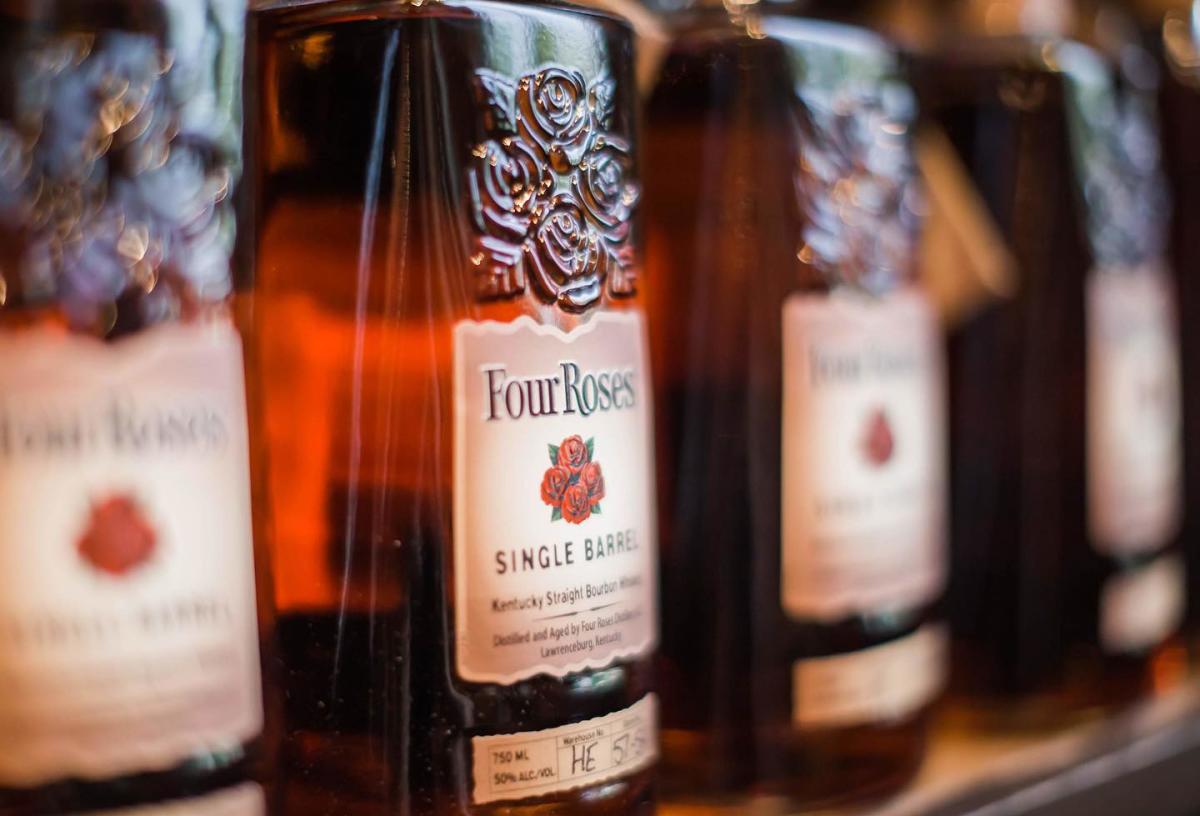 Exploring Lexington's Bourbon History

If you're exploring Lexington with bourbon in mind, the logical first place to start is the Distillery District. Centered around the revitalized Pepper Distillery, this area features plenty of places to get your bourbon on, including: 
Barrel House Distilling Company: a small-batch craft distillery, Barrel House makes its Rockcastle Straight Kentucky Whiskey with locally-sourced corn and wheat ground by nearby Weisenburger Mills and water from King Springs in Rockcastle County. Take a tour of the distillery or enjoy a cocktail in the Elkhorn Tavern next door.
James E. Pepper Distillery: Distilling again on the site of Pepper's original 1879 distillery, James E. Pepper has been fully restored after half a century of neglect, and is open for tours and tastings.
Town Branch Distillery: Just around the corner from the Distillery District, Town Branch Distillery is the first brand new distillery to be built in Lexington in about 100 years. Take a tour and sample their signature Town Branch Bourbon.
Bluegrass Distillers: If you're looking for more Lexington-made bourbon, head up to the north end of downtown and for a tour and tasting at Bluegrass Distillers on West Sixth Street, where they make small-batch bourbon by hand.
Manchester Music Hall: Located in one of the original Ashland Distillery warehouses, this live music venue is a great place to catch a concert.
Distillery District restaurants and bars: The Distillery District is filled with plenty of great places to grab a drink and a bite to eat:

Ethereal Brewing
Goodfellas Pizzeria
Crank and Boom Craft Ice Cream
Break Room Bar
Wise Bird Cidery
Fusion Brewing
Ready to start your Central Kentucky bourbon vacation? Check out a full list of bourbon locations in and around Lexington and get planning today.