A Legacy of Progress
Although the details of their fights varied, these nine Lexington women all shared the common goal of equality. Some fought for their freedom, some for their right to vote, and some for racial equality; all left an indelible mark on Lexington society.
Charlotte Dupuy (C. 1788-?)
Dupuy enjoyed relative freedom while living in Washington, DC with her owner, US Representative Henry Clay. Dupuy was enslaved by Henry Clay for 34 years. In 1829, she sued Clay for her freedom, 28 years before the Dred Scott Case. Her case garnered national attention and was fully investigated by the court. Although her suit was not successful, Dupuy and her daughter were emancipated in 1840 and her son in 1844. Her husband Aaron Dupuy was never freed.
Madeline McDowell Breckinridge (1872-1920)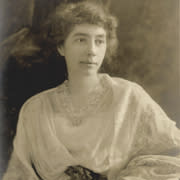 An enthusiastic women's rights activist, Breckinridge edited pages of the Lexington Herald Leader, served as President of the Kentucky Equal Rights Association and the Legislative Chairwoman of the Kentucky Federation. She was the first woman to address a joint session of the Kentucky legislature with her distant cousin, Laura Clay. She led the Kentucky Women's Suffrage movement, hosting famous British suffragist Emmeline Pankhurst the night that Kentucky ratified the 19th Amendment at Ashland, the home of her great-grandfather Henry Clay.
Laura Clay (1849-1941)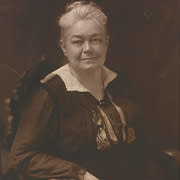 Inspired by the unfair treatment of her mother after her parent's divorce, Clay served as the first president of the Kentucky Equal Rights Association which secured rights for women through legislative changes in education, property rights, and wages. Clay helped establish suffrage organizations in nine Southern states and worked closely with the national Equal Rights Association.
Sophonisba Breckinridge (1866-1948)
Breckinridge can be nicknamed Lexington's "Woman of Firsts." Not only the first woman to be admitted to the Kentucky Bar, Breckinridge was also the first woman to graduate from the University of Chicago law school. In 1933, she became the first woman to represent the US government at an international conference when President Franklin D. Roosevelt sent her as a delegate to the Pan-American conference in Uruguay.
Dr. Mary Britton (1855-1925)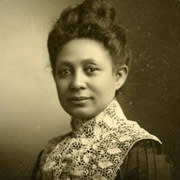 Born a free person-of-color on Mill Street in Lexington, Dr. Britton became the first African American woman licensed to practice medicine in the city. She was an original member of the Kentucky Negro Education Association and served as president of the Lexington Woman's Improvement Club. She was also a leading figure in African American women's suffrage movements in Kentucky.
Julia Etta Lewis (1932-1998)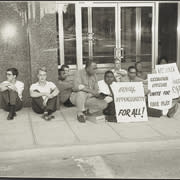 A leader in Lexington's Black Freedom Struggle, Lewis led peaceful protests for racial equality. These peaceful demonstrations included lunch counter sit-ins at Woolworths and sit-ins at the Phoenix Hotel to protest discriminatory policies. Lexington's new public market, Julietta Market, has been named in her honor.
Audrey Grevious (1930-2017)
A zealous leader of the Black Freedom Struggle in Lexington, Grevious was at one time the president of the local NAACP chapter and Vice President of CORE (Congress on Racial Equality). Grevious protested "separate but equal" policies by organizing sit-ins and picket-line protests. Perhaps most passionate about education, Grevious taught at the Kentucky Village Reform School for troubled children and retired after becoming principal at Maxwell Elementary School, the first African American woman to hold that position in Fayette County Public Schools.
Elizabeth Fouse (1875-1952)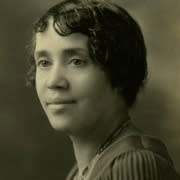 Dedicated to gaining equality for African American women both locally and nationally, Fouse was the president of Kentucky's Association of Colored Women. In 1920, she founded the Phyllis Wheatley YWCA in Lexington and, because women of color were not allowed in the Christian Women's Temperance Union, founded a separate Kentucky Sojourner Truth Women's Christian Temperance Union for women of color. Kentucky governor Simeon Willis appointed Fouse to serve on the Kentucky Commission for the Study of Negro Affairs.
Delia Webster (1817-1904)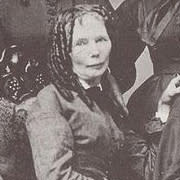 Nicknamed the "Petticoat Abolitionist," Webster was a well-known anti-slavery activist in Lexington who guided many slaves to the Underground Railroad. Webster was a co-founder and faculty member of the Lexington Female Academy.  In 1844 she was jailed for helping slaves run away from Lexington, making her the first female abolitionist to be incarcerated. Webster continued to be an ardent abolitionist. She was suspected of sheltering slaves on her Trimble County farm and indicted in 1854 for issues surrounding the 1844 incident. Acquitted in 1855, she left Kentucky and never risked reentry.