It's hard to find a more iconic, more Lexington place to get married than Keeneland. Lexington's much-loved Thoroughbred racetrack is also a National Historic Landmark and the home of some of the best food in town. Throw in their extensive experience with planning events and you've got a great place for your perfect day. Here's a few tips for planning the perfect Keeneland wedding here in the Horse Capital of the World.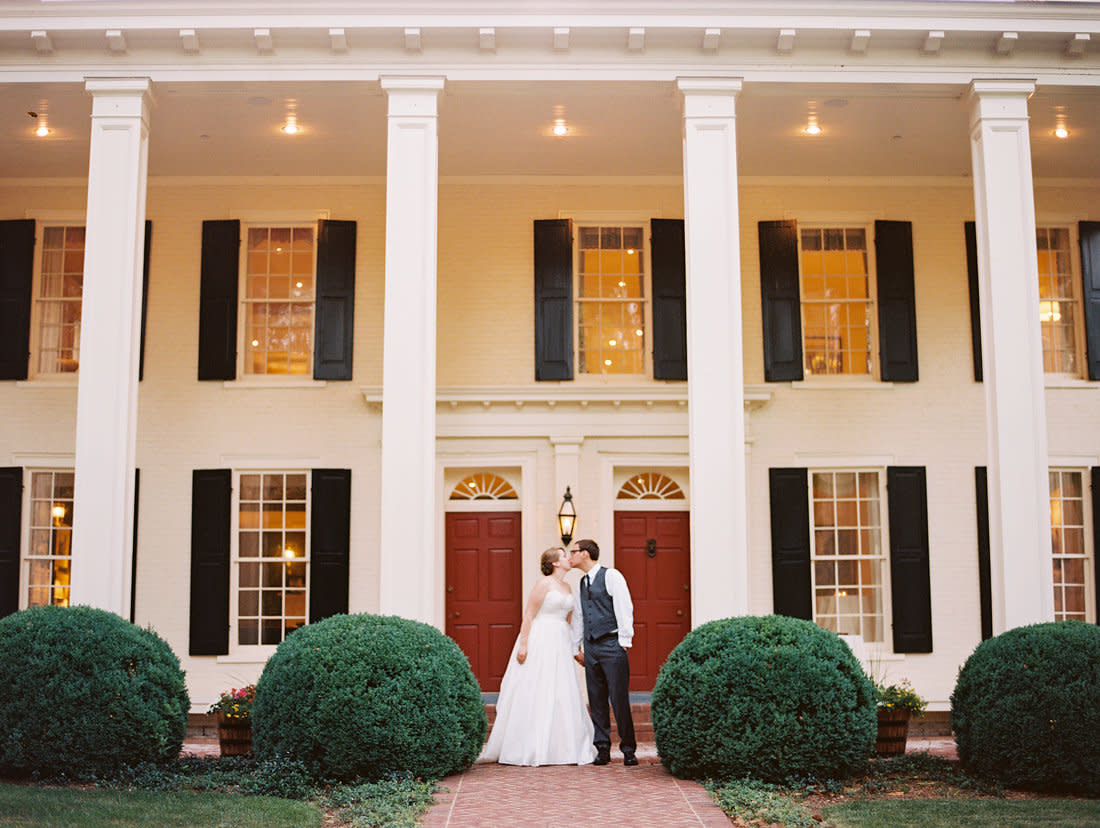 1. Pick the Perfect Venue
Sure, Keeneland is a great start--but did you know that Keeneland has a number of venues within it? So no matter whether you're planning an intimate event or if your guest list numbers in the hundreds, Keeneland has a space for you. Want a view of the track? Try the Clubhouse. Going for more of a rustic feel? Go with the Keene Barn. Looking for a historic mansion? Keene Place is perfect. No matter what feel you're going for, Keeneland probably has a venue that suits your needs.
2. Plan Your Keeneland Photos
Keeneland is full of beautiful, iconic locations for photos. Here's a few of our favorite backdrops: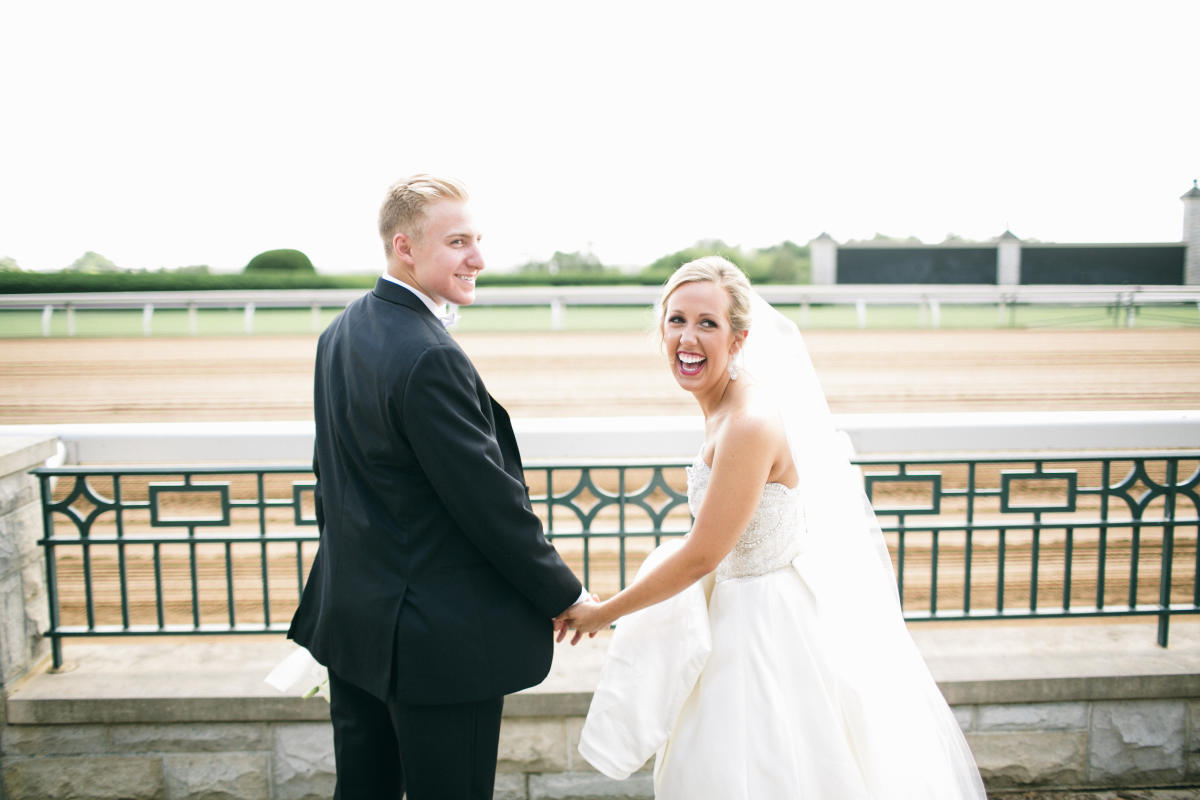 The Track at Sunset – A beautiful location any time of day, of course, but there's something extra special about the sun setting behind the track. As one of the only tracks in the country that faces west, Keeneland is one of the only places you can get this kind of shot, so don't miss out.

The Paddock – The legendary sycamore tree and the saddling stalls provide a one-of-a-kind backdrop for bridal party shots, intimate couple shots, or first looks.

The Rolex Clock – A staple of the Keeneland Paddock, no Keeneland photo shoot is complete without it.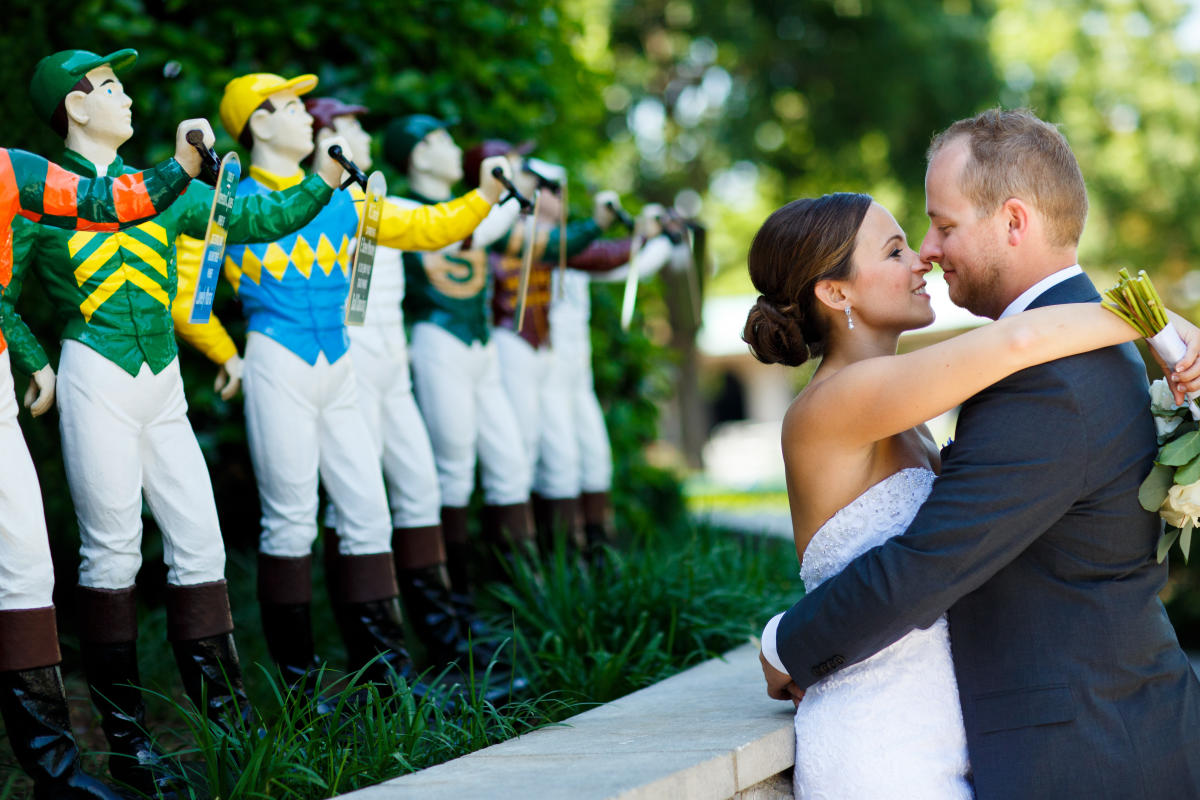 The Jockey Garden – With brightly colored silks, the Jockey Garden not only pays tribute to past Stakes Winners, but it's the perfect backdrop for photos as well, and a great way to add a race day touch to your photos.

The White Barns – The shot of rooflines down a shed row is a beautiful sight.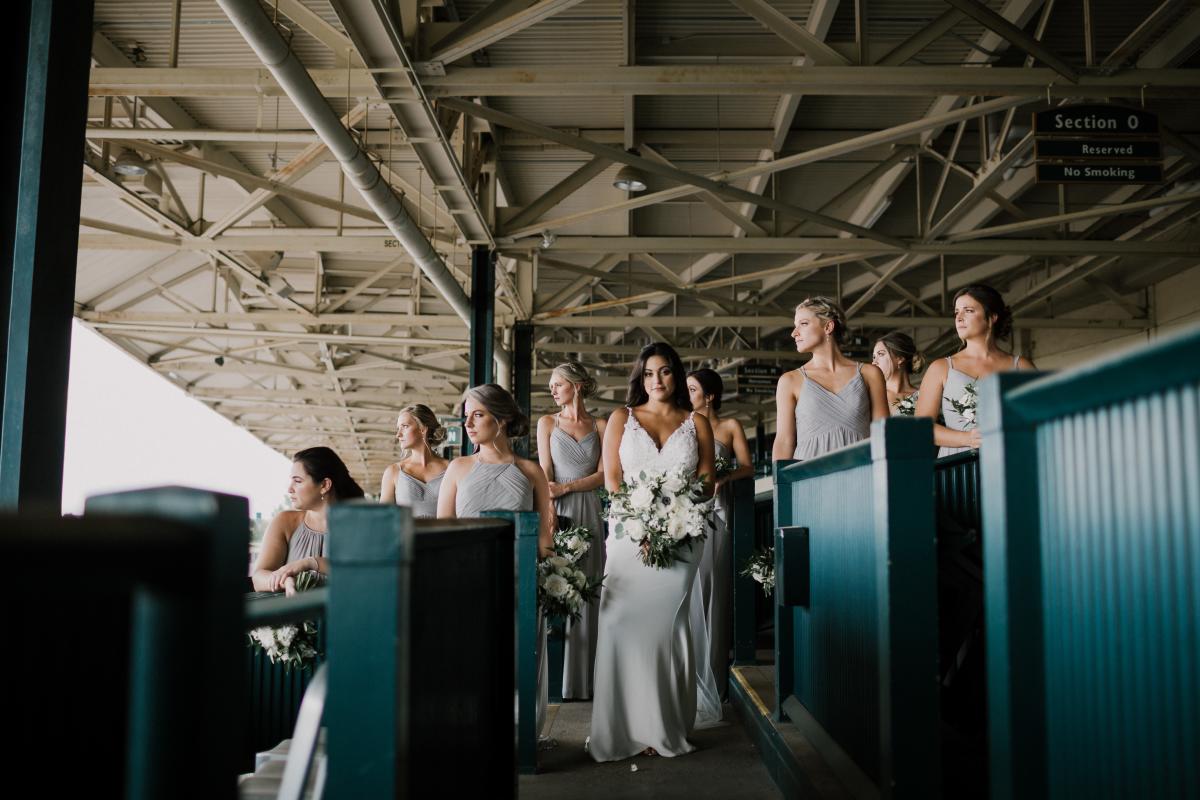 The Grandstand – Set up your bridal party in the seats and pretend to cheer your favorite horse across the finish line. Don't forget the parasols!

The Entrance – These classic turnstiles in Keeneland green are a fun place for a shot.

Clubhouse Drive – This gorgeous drive is especially pretty in the fall when the leaves of the trees lining the drive change colors.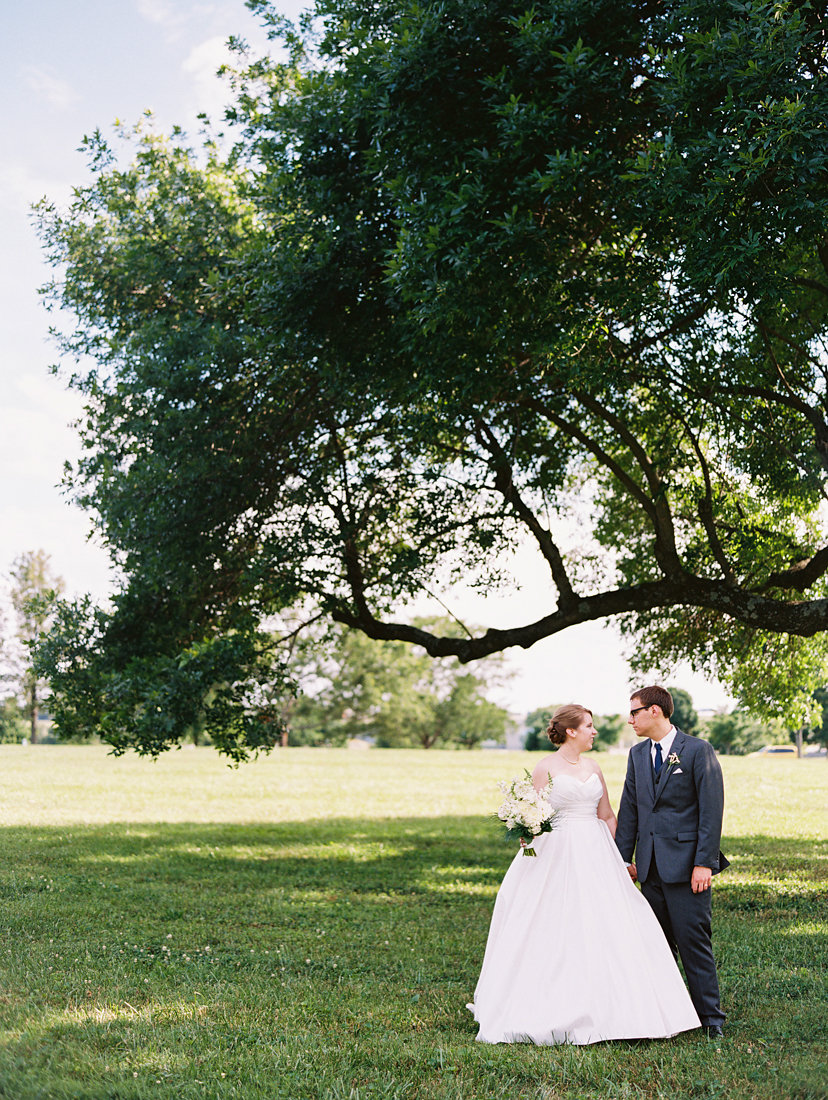 Wide Open Spaces – With 1,100 acres, there are plenty of wide-open spaces that provide a clean natural backdrop for photos.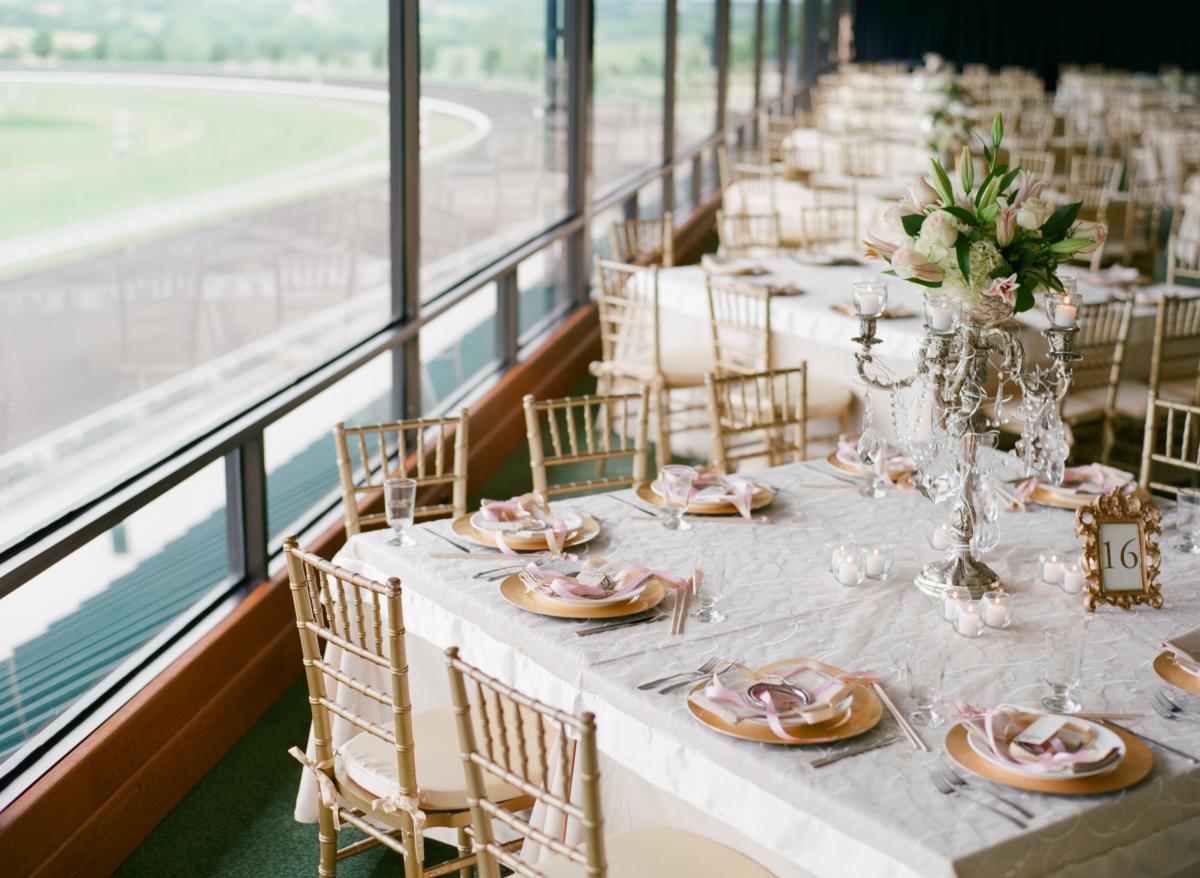 3. Don't Forget the Food
Keeneland's cuisine is legendary--and their hospitality team is ready to cook up an unforgettable meal for your reception. From a gourmet brunch buffet to plated meals to grab-and-go picnic-style lunches, there's something for every style and taste. And since the Keeneland Hospitality team works with local farmers and vendors as much as possible, it's guaranteed to be a taste of Kentucky.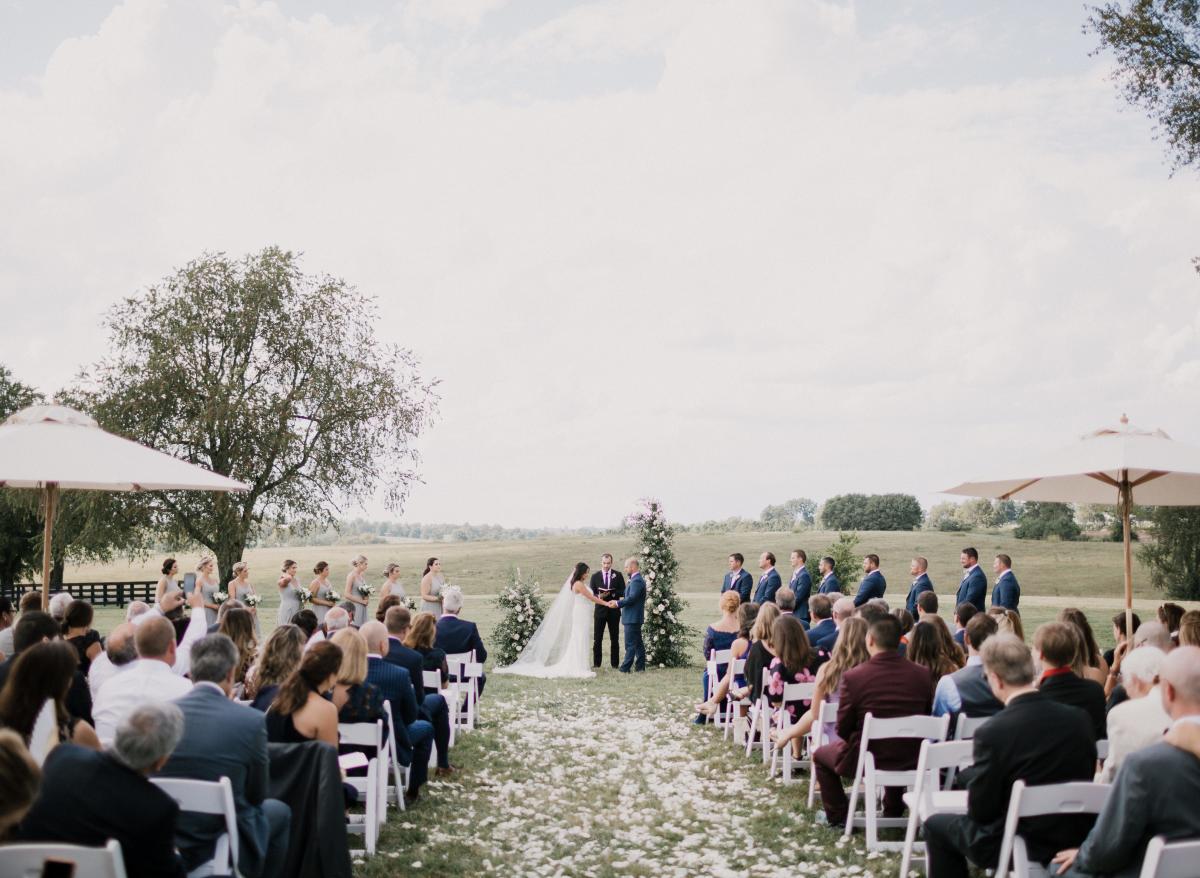 4. Plan with the Pros
Keeneland is no stranger to events of all sizes. They've hosted everything from intimate weddings to the Breeders' Cup World Championships, so you know they know what they're doing. Their Special Events team is ready to help you plan your perfect Kentucky wedding at Keeneland. 
5. Consider Social Distancing
Planning a wedding and need to give your guests some extra space? Keeneland has you covered. From drive-in weddings to outdoor receptions to a full IT team to provide WiFi and streaming services, they're prepared to help handle any eventuality so you can plan with confidence.