Since 1775, horses have been part of the culture in Lexington and central Kentucky.  The rolling hills surrounding Lexington are where many of the world's elite thoroughbreds are bred, born, trained, raced, bought, sold, retired to stud, and laid to rest.
Mid-February kicks off Breeding Season, a very important, yet often overlooked season in Lexington, the Horse Capital of the World!  Booking a horse farm tour will give you a deeper appreciation of the industry and a greater understanding of the bets made by thoroughbred breeders during this magical season.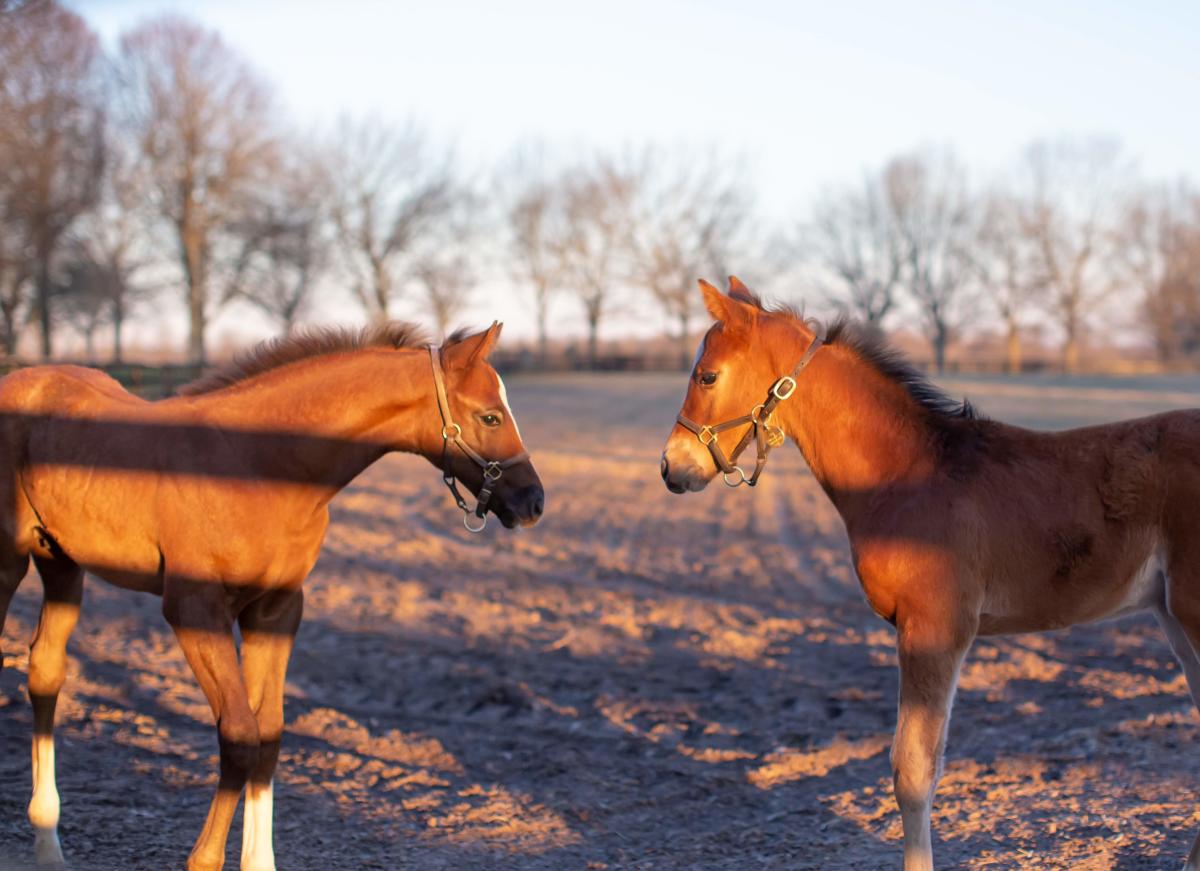 Here are a few key things and fun stats to know about Thoroughbred breeding:
To race in North America, thoroughbreds must be registered with the US Jockey Club, which maintains the American Stud Book, and is headquartered in Lexington.
A mare's reproductive system is affected by the seasons. Daylight is the controlling factor that causes a mare to come into heat in early spring.
Breeding season kicks off in mid-February and runs through early June in the Northern hemisphere.
To be officially registered with the US Jockey Club, a Thoroughbreds' offspring must be the result of a "live cover", meaning no artificial insemination, cloning or embryo transfers are permitted. (This helps control the population and protect the breed)
The gestation period of a horse is roughly 11 months.
All thoroughbred horses in the northern hemisphere turn another year older January 1st regardless of their actual birth date.  (It is very important to get the timing right. A thoroughbred foal born on December 28, would be considered 1 year old four days later!) 
Since the Northern Hemisphere and Southern Hemisphere have opposite seasons, some horses in who stand at stud in Kentucky are sent to Southern Hemisphere destinations for their breeding season, which takes place from around the beginning of September through late November.
Horses born in the Southern Hemisphere turn one year older on August 1.
The number of mares a stallion can be bred to during a season in North America is limited to 140. (This is a recent rule for North American breeding and exists to protect the breed. Other countries follow different guidelines.)
A stud fee is the amount charged per breeding. What's known as a stand and nurse contract is common. Money does not change hands until nearly a year later when the mare produces a healthy foal that stands and nurses.
In 2020, there were 20,500 foals born in the United States with 7,890 (38.5%) being born in Kentucky.
Stud fees can range anywhere from $5,000 to $300,000. 
The highest North American stud fee was paid for contracts with Storm Cat at $500,000 in the early 2000s.  Storm Cat stood at stud in Lexington at Overbrook Farm.
For racing year 2022, the top 40 producing sires are all standing at stud on farms in Central Kentucky.