Here in Lexington, we're lucky to be surrounded by some of the prettiest countryside anywhere. And while there's plenty of ways to explore and enjoy it (by car, on foot, and, of course, on horseback) it's hard to beat a bike ride. Whether you want to cycle through town or get out in the country, Lexington has plenty of options for exploring on two wheels.

Ride the Legacy Trail
Take a tour through the Lexington countryside on the Legacy Trail. This paved, shared-use trail runs off-road from the North Lexington YMCA to the Kentucky Horse Park, with city streets connecting the YMCA to the Isaac Murphy Memorial Art Garden in Lexington's East End. Rent a bike at the Marriott Griffin Gate Resort Golf Shop or Bicycle Face on Short Street, or bring your own--either way, the Legacy Trail is a fun, safe way to explore the Bluegrass for cyclists of any skill level.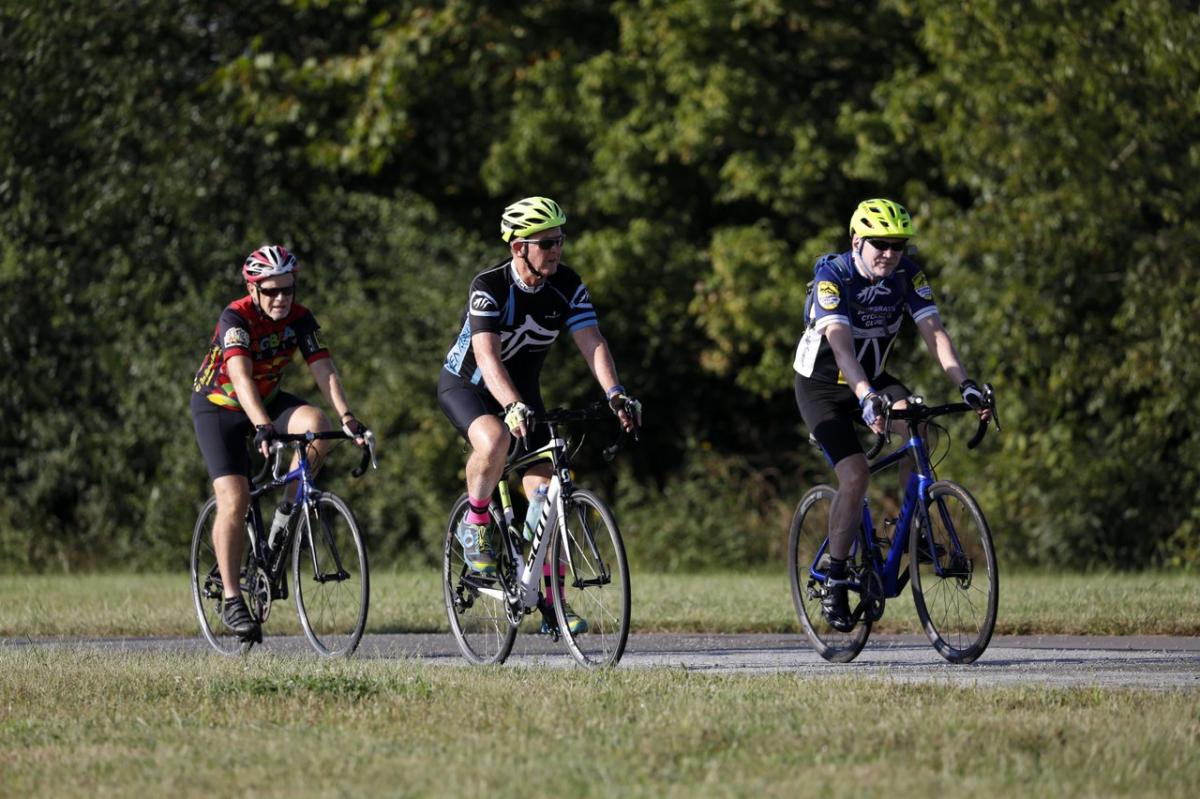 Tour Town and Country
There are over 1,000 miles of lightly-traveled backroads, perfect for bicycle touring, available in Lexington and the surrounding counties. Pedal along tree-shaded roads past beautiful horse farms, historic homes and hand-laid rock fences. Whether you want to go five miles or 50, there are good cycling routes for every road cyclist. Check out Lexington Fayette Urban County Government's Bike Lexington map  for suggested scenic routes developed by local cyclists.

Sticking closer to town? Take a self-guided tour of Lexington's historic neighborhoods, designed by our friends at the Blue Grass Trust for Historic Preservation. The complete tour, called Cycling Through the Centuries, is about 11 miles long, with dozens of points of interest to check out along the way.

Bike the Bourbon Trail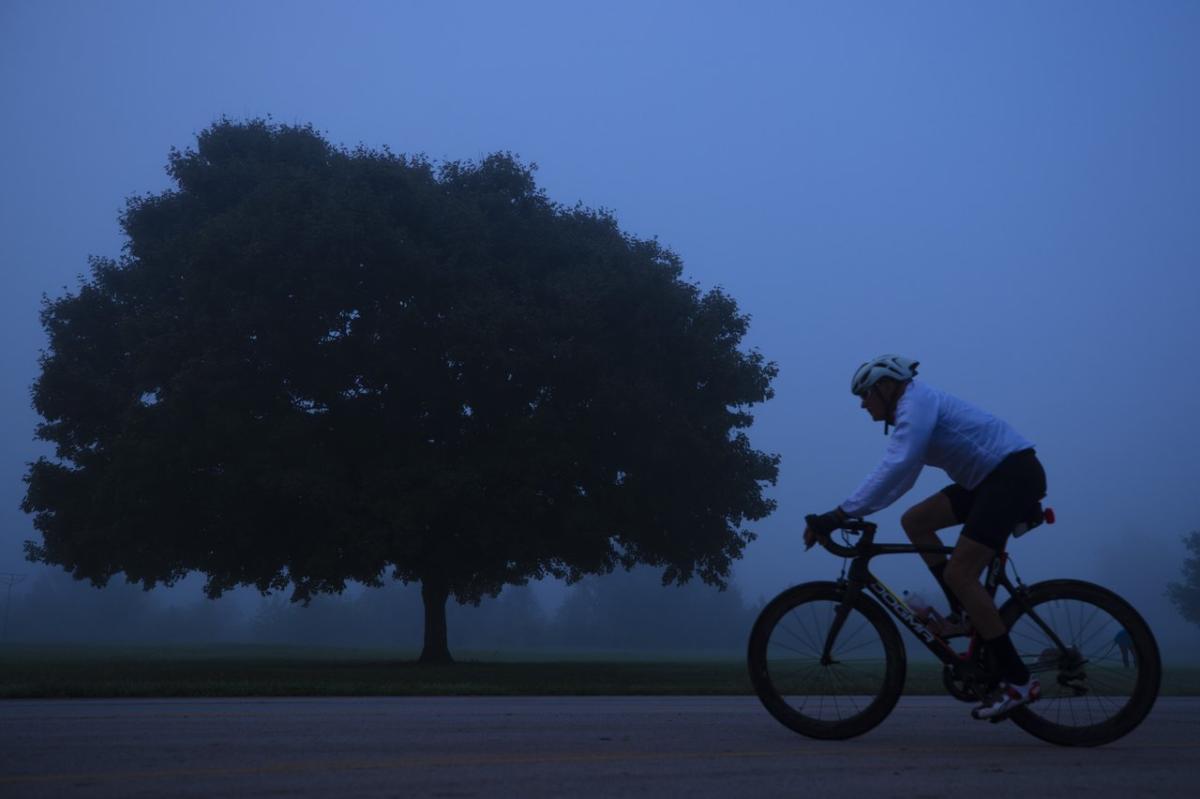 Interested in doing the Kentucky Bourbon Trail on your bike? It's a challenge, but the gorgeous landscape and legendary distilleries make it worth it for experienced cyclists. The Kentucky Distillers Association has a few suggested itineraries for one- and three-day circuits, largely along lightly-used backroads with stores or restaurants about every 20 miles. Be safe out there and enjoy the Bourbon Trail by bike! If you're looking to check out distilleries with a group, don't miss the Bourbon Country Burn, a three-day event with loops departing from Lexington each morning. The tour stops at up to six distilleries in and around Central Kentucky, and riders can choose between short, medium and long options each day.
Go Mountain Biking--No Mountains Required
More of a mountain biker? Central Kentucky has you covered. Here in town, Veterans Park has nearly seven miles of shared single-track mountain bike trails through woods and along creeks. Less than 20 miles away from downtown Lexington, you'll find the Knucklehead Mountain Bike Trail at the Life Adventure Center, with 6.5 miles of dedicated mountain bike trails through scenic Kentucky landscape. Or head north of Lexington and check out the four miles of mixed-use mountain bike trails at West Sixth Farm--and, of course, grab a local craft beer while you're there. It's a great way to cool down after a ride.

Know Your Local Bike Shop
Every cyclist knows the value of a good bike shop--and we've got plenty of great ones throughout town. Whether you need equipment, repairs, expert advice, or even a snack and a drink, these folks have you covered:
           
            Bicycle Face
            Broke Spoke Community Bike Shop
            Broomwagon
            Pedal Power
            Scheller's Fitness & Cycling
           
Whether you're going for an easy ride around town or doing a cool 50 miles through the countryside, it's hard to beat seeing Lexington by bike. Be safe out there and enjoy the views you can only get here in Lexington, Kentucky.