Sure, Kentucky is known for its rolling fields and iconic bluegrass--but our waterways should honestly be just as famous. Rivers and creeks crisscross the Commonwealth, and there's no better way to explore them than by canoe and kayak. Paddling Central Kentucky's waterways gives you a view you won't find anywhere else--and since these are all within an easy drive of Lexington, we make for a great central basecamp for all your paddling day trips.

Elkhorn Creek
Look at Elkhorn Creek from above and you'll immediately know how it got its name: the two forks of the waterway look like the horns of an elk. Those two forks meet just east of Frankfort, making Elkhorn Creek one of the best and most accessible canoe and kayak destinations in the Bluegrass. The Elkhorn has something for everyone, with conditions that range from slow and easy to Class IV rapids.
No matter what your level of expertise, you'll enjoy the gorgeous views of limestone bluffs and ancient overhanging trees on either bank of the creek. With plenty of locations along the creek offering easy access, the Elkhorn is a great way for Central Kentucky paddlers to get out on the water. (Fishing? The Elkhorn is also known for its smallmouth bass, so bring your gear.)
The Red River
If the Red River sounds familiar, it might be because we named a world-famous, bucket-list-worthy Gorge after it. But the Red River itself is well worth the trip. With a more challenging upper section and an easier lower section, the Red River offers plenty of options for canoeists, kayakers and fishermen of all levels, and the scenery--the Red River passes through Red River Gorge National Geological Area[1] --is absolutely jaw-dropping.

For a more detailed guide to paddling the Red River, check out this page from the good folks at the Kentucky Department of Fish and Wildlife.
The Kentucky River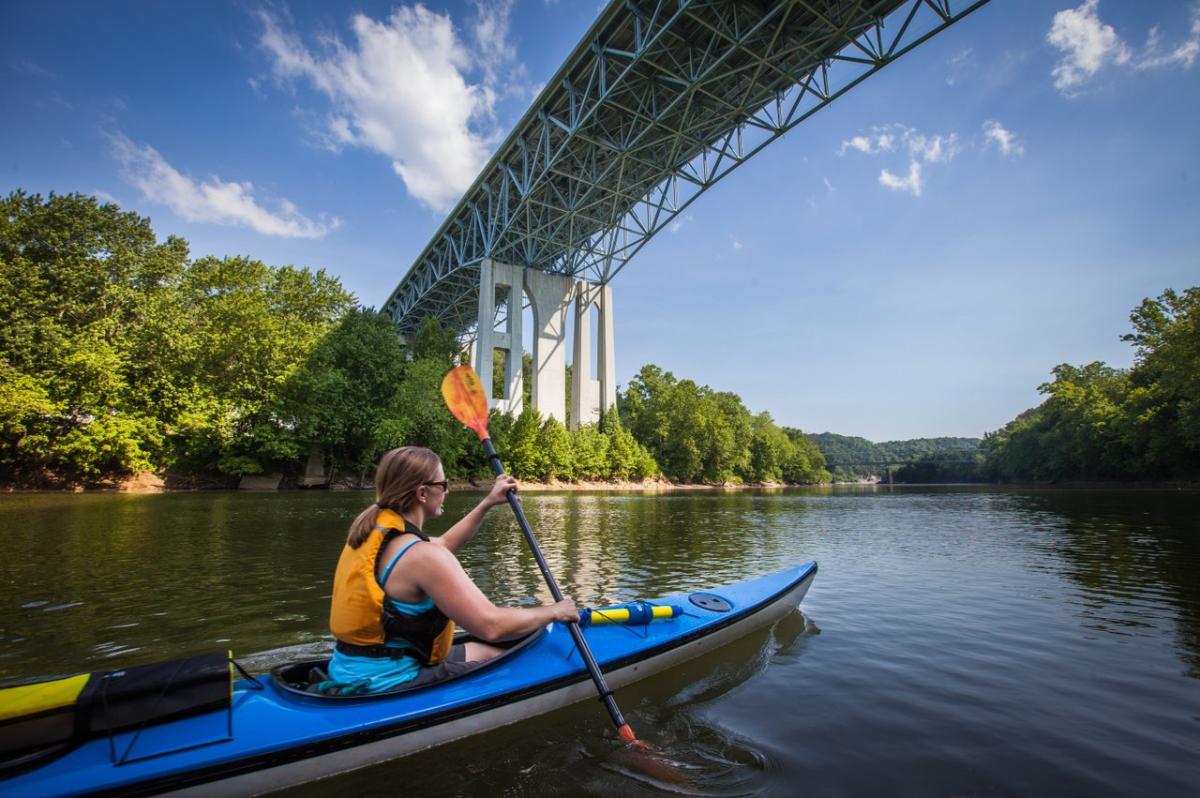 One of the Commonwealth's major waterways, the Kentucky River, flows right through Central Kentucky. As you paddle the Kentucky from southeast of Lexington, around Fayette County, then through Frankfort and beyond, you'll get a new view of the state. You'll pass historic sites, distilleries, bridges and decommissioned ferry crossings, and paddle through some of the state's most spectacular sights: the ancient Kentucky River Palisades. These towering, layered limestone bluffs, carved out by the river itself, are best appreciated from the water.
The Kentucky Department of Fish and Wildlife has detailed guides for each of the seven canoe- and kayak-friendly Kentucky River pools in the region on their Blue Water Trails page--check it out.
Stoner Creek
Northeast of Lexington, in historic Bourbon County, you'll find a hidden gem of Kentucky waterways: Stoner Creek. This deep, flat creek flows through beautiful forests and pristine horse farms, offering paddlers a relaxing and unmatched Kentucky experience. Perfect for canoeists and kayakers of all levels, Stoner Creek also offers excellent fishing. Bring your gear and the family and spend a day on the creek.
 
Take a Tour or Go With a Guide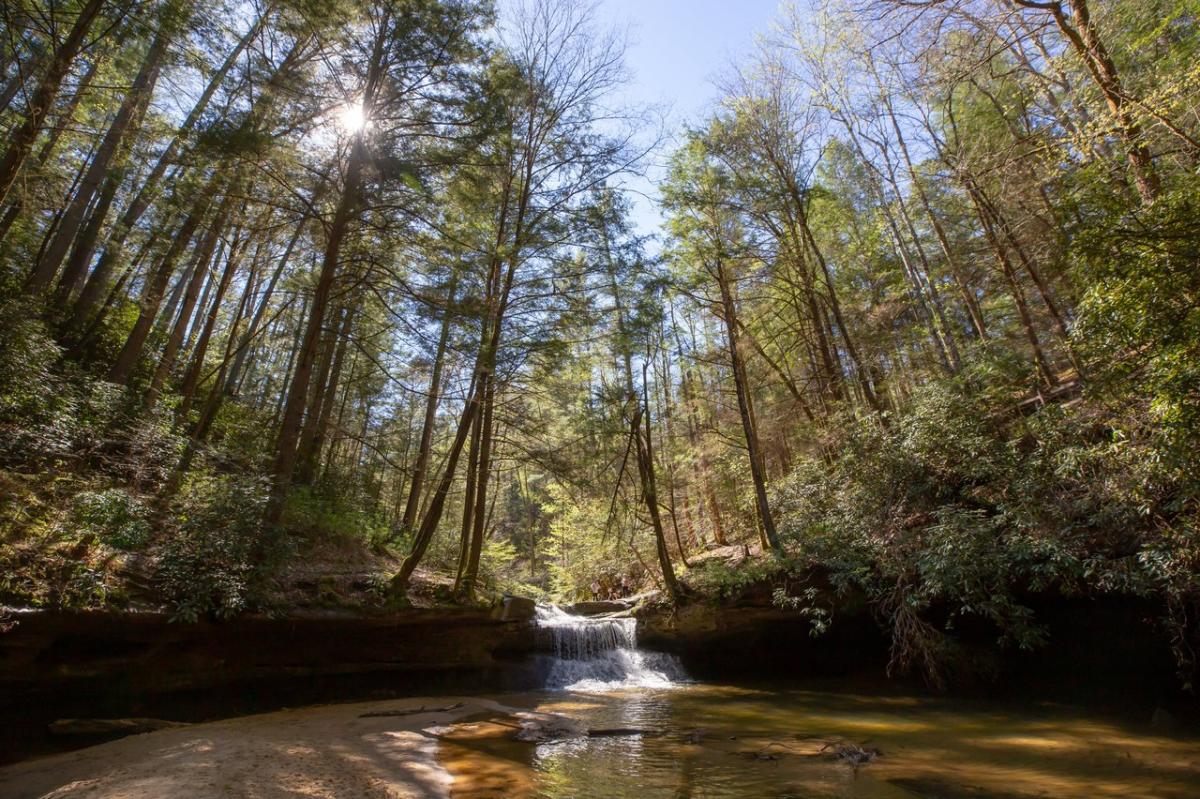 New to canoeing or kayaking? Visiting and need to rent a boat? Looking for somewhere to park and access the water? Just want to hit the water with someone who knows the area? Central Kentucky has plenty of options for guided tours, equipment rentals, shuttle services and much more to help people get out on the water. Check out the friendly folks at Canoe Kentucky for equipment, guides and expert advice for paddling Elkhorn Creek. Red River Adventure offers Red River shuttle service and equipment rentals. Put in on the Kentucky River at historic Shaker Landing (don't forget to swing by Shaker Village for a meal after!). Explore Stoner Creek with the folks at Central Kentucky Kayaking and Paris Landing, a "glamping resort" and adventure center located just 20 miles north of Lexington. And the folks at the Explore Kentucky Initiative are a great resource for all the paddling (and biking, and hiking) events happening throughout the Bluegrass, so be sure to check their events calendar to see what adventures are coming up.
Be safe out there and we'll see y'all out on the water.