Lexington has its own "Millionaires Row" just east of downtown. I'm referring to the collection of gorgeous mansions on well-manicured lawns along Richmond Road next to the Henry Clay Estate. They belong to one of the most distinctive neighborhoods in town, Ashland Park.
The storybook setting of this subdivision makes it a must-see for anyone who appreciates good design and elegant older homes. Its curving lanes and mature trees are the result of thoughtful planning by the famous Olmsted brothers in the late 1800s. In fact, the entire neighborhood is now on the National Register of Historic Places.
Ashland Park has a definite "old money" vibe, depicted in the many former features such as brick walls, iron gates, grand entrances and tall well-trimmed hedges. The sprawling estates range from $2 to $3 million. There are some handsome cottages and bungalows mixed in with the mansions, but even those go for $600,000 or more.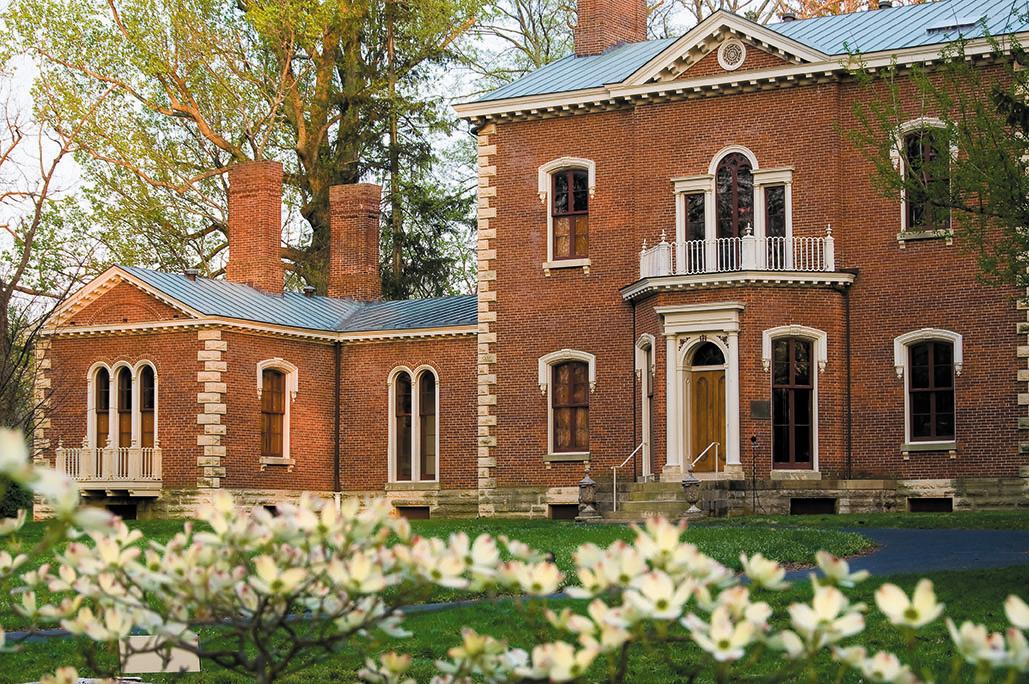 It's easy to see why this neighborhood is so popular: residents can walk to the Ashland, Henry Clay Estate, which features a walled garden and walking trails. Henry Clay himself is said to have had a role in introducing gingko trees to Lexington. These majestic trees can be found scattered around the property and throughout the neighborhood. Chevy Chase shopping is nearby as is the University of Kentucky campus. Downtown is just 5 minutes away. Richmond Road connects to New Circle Road, our beltway encircling the core of town.
LexLover picks: Catalpa Road in the fall to view the gingkos, Richmond Road between Chinoe & Woodspoint, Barrow Road, and Fincastle Road to admire some of the landmark homes, lunch at the Gingko Tree Café on the grounds of the Henry Clay Estate.