I grew up in Lexington and went to college here, so this place is close to my heart! Since I moved back after eight years away, it's been so amazing to see all the great places to eat, shop, work out and have fun that are thriving here. Here are a few of my tried-and-true Lexington favorites.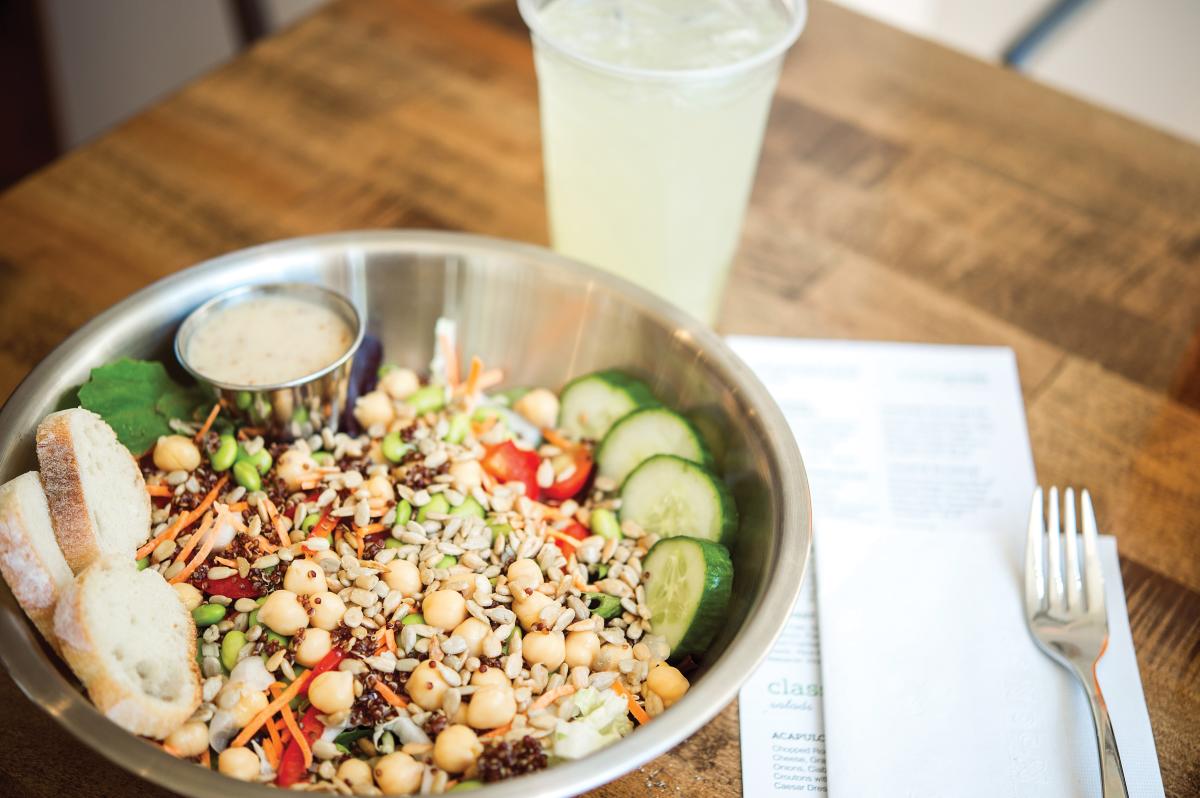 Favorite Lunch: Vinaigrette Salad Kitchen
Downtown, Hamburg, Townley Place, Palomar
I love Vinaigrette Salads so much I visit or order in at least four times a week! It's healthy, fresh, and different from anything else in town. I also love that they have multiple locations throughout Lexington.
Favorite Fast Food: Shake Shack
The Summit at Fritz Farm
Another favorite at The Summit. I cannot tell you how many times I shop too long, get hungry, and end up grabbing a burger and fries to go.
Favorite Nail Salon: The Nail Shop
213 East Brannon Road
My sweet friend Kim owns The Nail Shop. She's done such a fabulous job updating the usual salon and creating a truly amazing space. It's clean and modern, and her nail techs can do just about anything you ask for, including nail art.
Favorite Blowout: Blo Bar
The Summit at Fritz Farm
The best blowout in Lexington! There's nothing better than getting a wash and blow dry when you don't feel like doing your hair or have a special event. I also love that it's located at The Summit.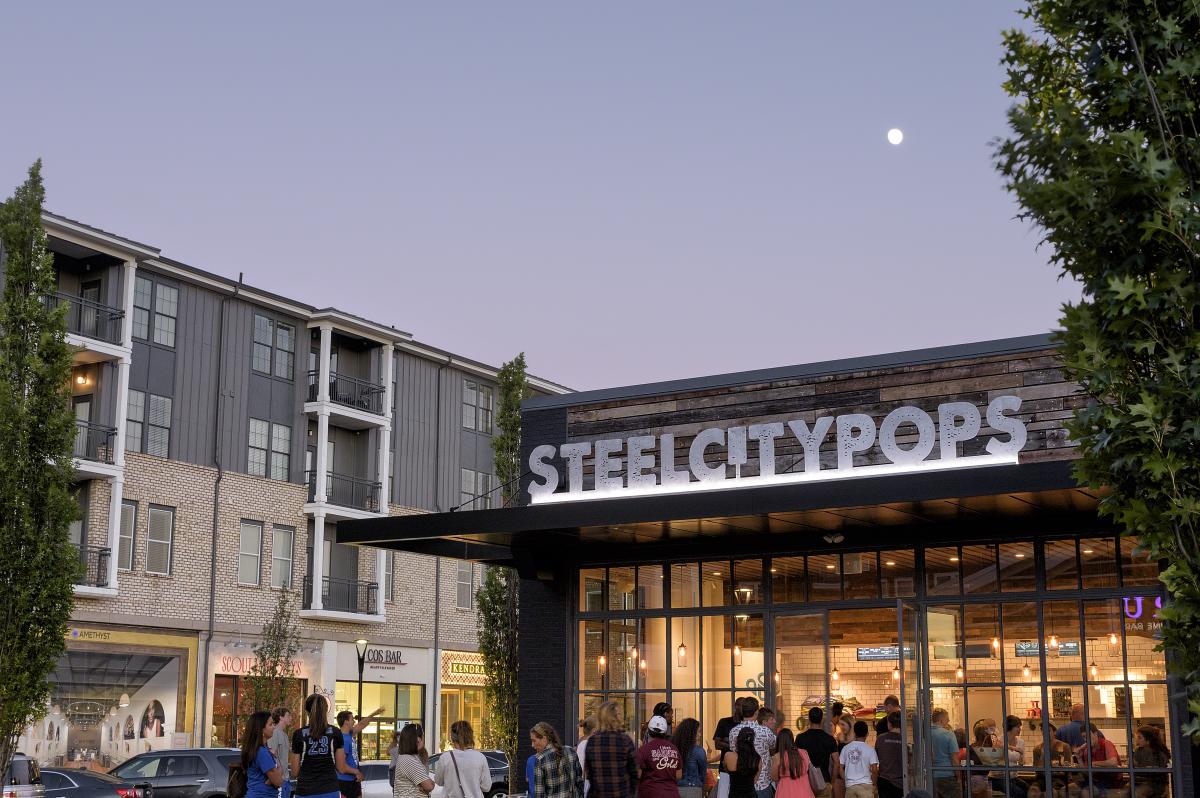 Favorite Shopping Destination: The Summit At Fritz Farm
Man O' War Boulevard and Nicholasville Road
The Summit is hands down my favorite shopping destination in Lexington. It honestly might be my favorite destination in Lexington. I love the variety of shops, services and food, and how easy it is to navigate.
Favorite Workout: Pure Barre
867 East High Street
I started taking Pure Barre classes when I was in college at UK and I've loved it ever since. I taught for a short time when I lived in Virginia, and joined again the minute I moved back to Lexington. It's an amazing workout that tones the body without heavy weights or cardio.
Favorite Protein Shake: Shake It
814 Euclid Avenue
I visited Shake It after shopping across the street at As You Go Boutique. They told me to stop in and I was so impressed! Their protein shakes taste like dessert and are shockingly low in calories.
Favorite Beauty Salon: Miles Salon
2692 Richmond Road
I've been getting my hair cut and colored at Miles Salon for as long as I can remember. I'm also a fan of their spray tanning services, which I use weekly. I immediately went back when I moved home last August.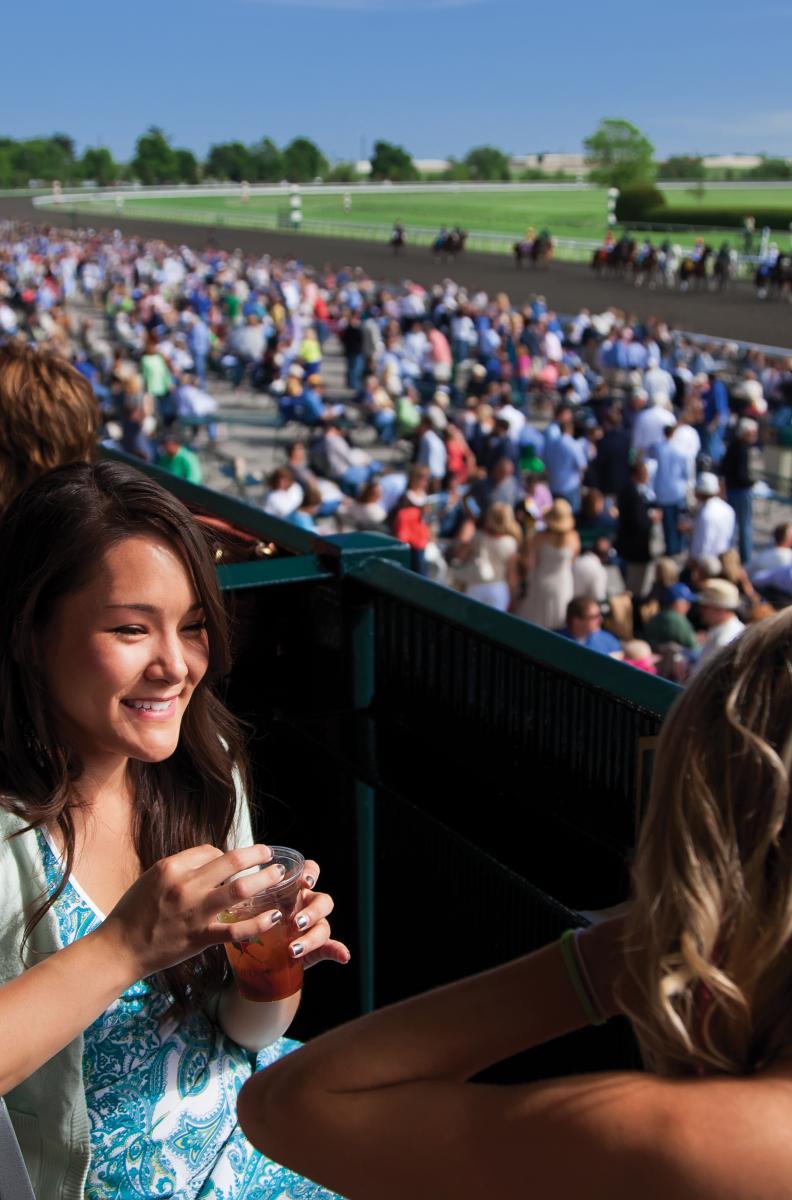 Favorite Local Event: Keeneland
4201 Versailles Road
I have such fond memories of visiting Keeneland with friends while attending UK. I feel like there's almost nothing more Lexington than the Spring and Fall Race Meets, and I always look forward to socializing, shopping for dresses, and enjoying Keeneland's margaritas each race season.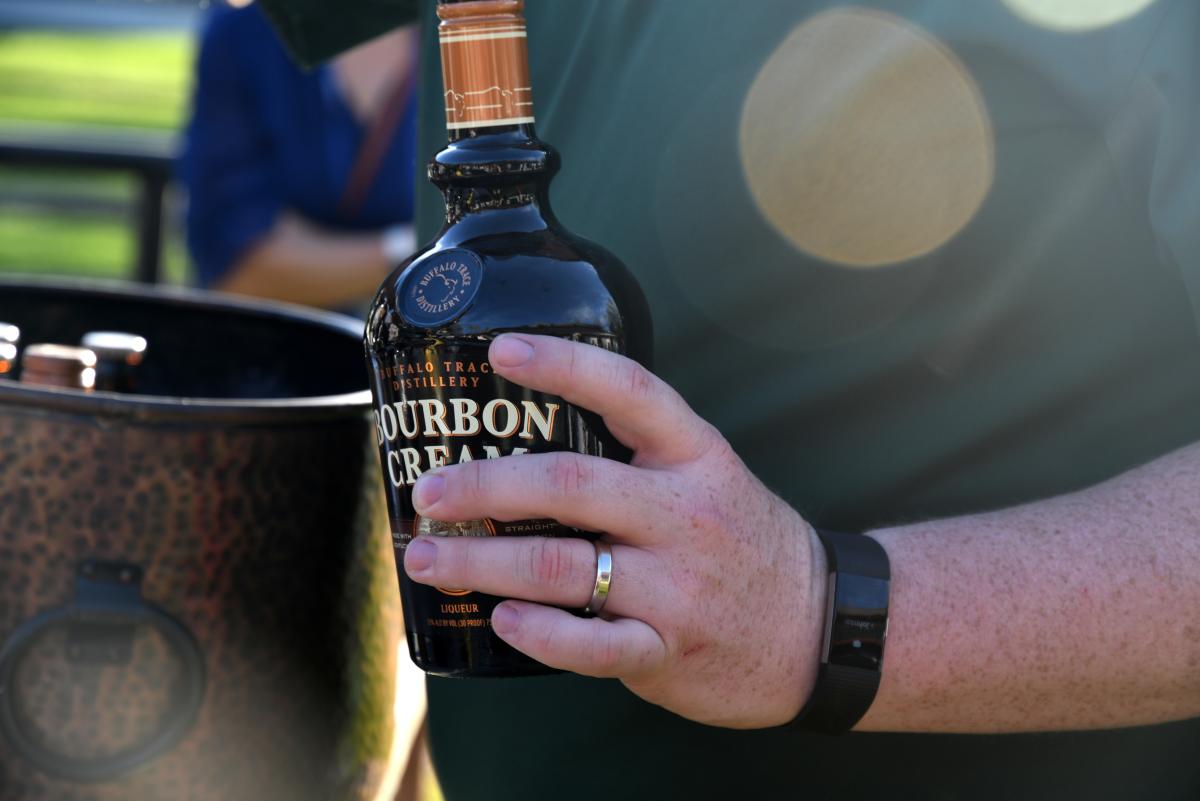 Favorite Bourbon: Buffalo Trace Bourbon Cream
Available at local liquor stores and the Buffalo Trace Distillery Gift Shop
I'm not much of a bourbon drinker--or a drinker of any kind, really. But Buffalo Trace Bourbon Cream in coffee or over ice is incredible, especially in the fall.
Favorite Boutique: As You Go Boutique
807 Euclid Avenue
I've been so pleased with the unique variety of clothing and accessories at As You Go Boutique. They have affordable, trendy fashion, and even offer plus size options!
Favorite Medical Spa: Privé MedSpa
3399 Tates Creek Road
I don't know what I would do without Privé! They have the best HydraFacial and offer so many of the great beauty services us gals need in our lives.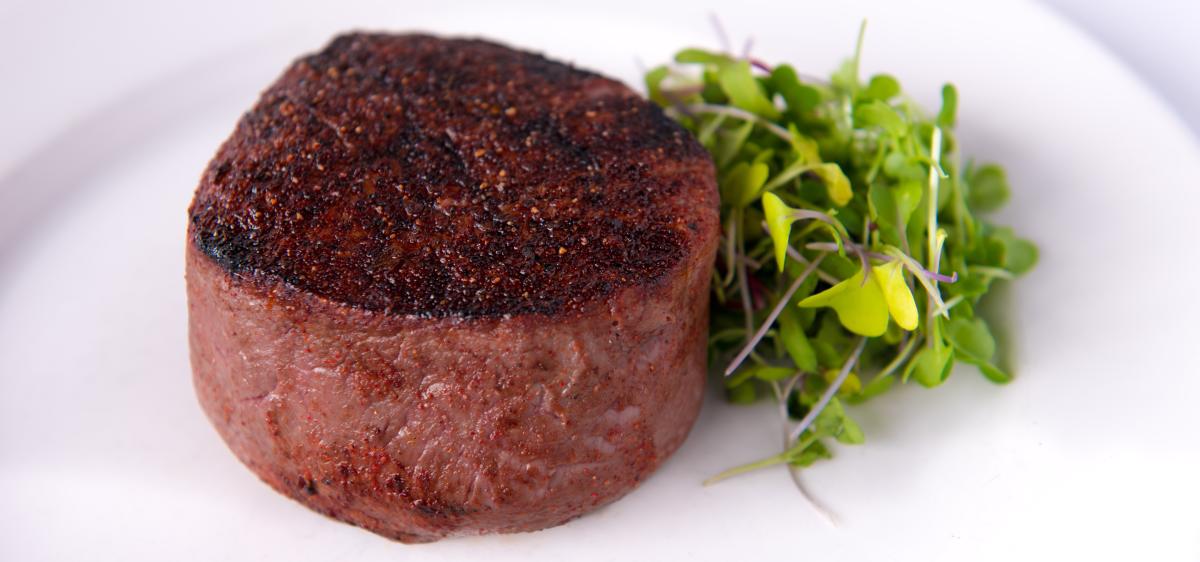 Favorite Steak: Tony's of Lexington
401 West Main Street
The best filet I've ever had came from Tony's. I visited with girlfriends for dinner when I moved back to Lexington and was blown away. We've since gone back and I'd be hard pressed to ever find a steak restaurant I like more.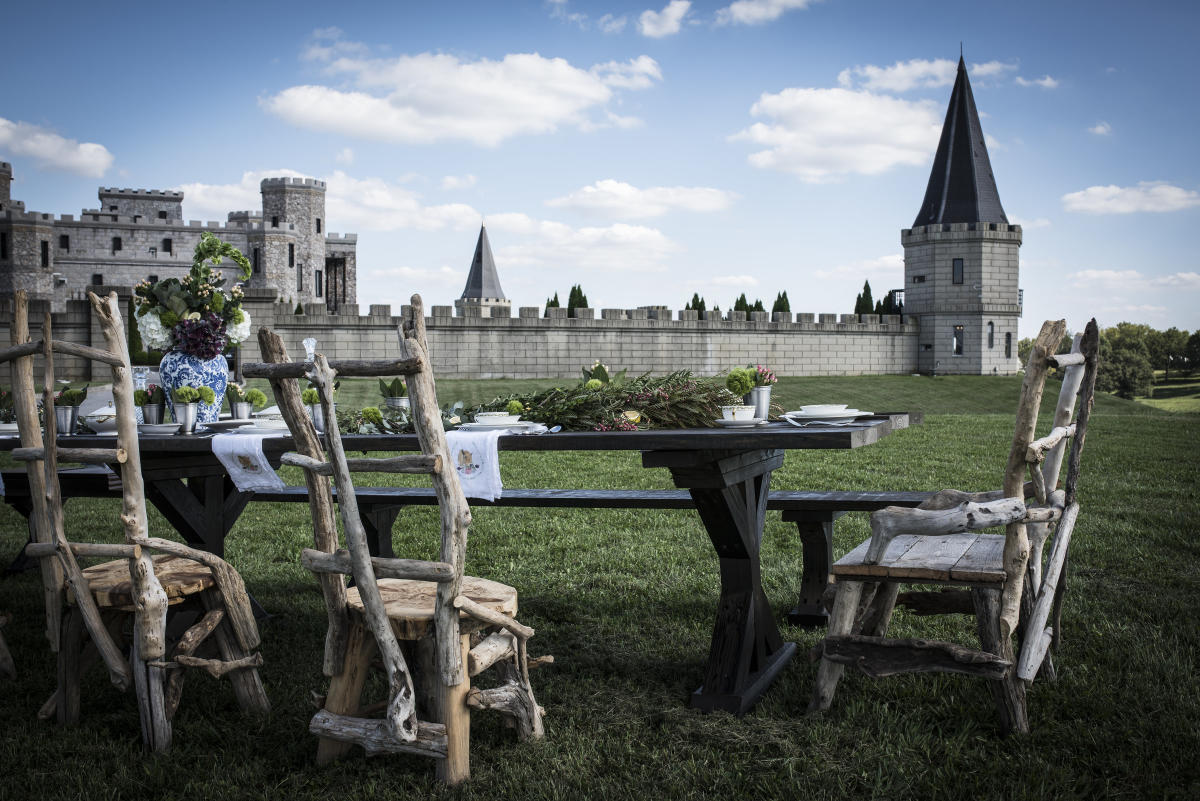 Favorite Dinner Destination: The Kentucky Castle
230 Pisgah Pike
I was lucky enough to eat at The Kentucky Castle after a UK basketball game last season, and oh my goodness the food is fantastic. I had the salmon and was amazed by the taste--and the scenery. It's a great date night destination or somewhere to bring friends new to Lexington.