Long gone are the days when you could order a pizza and try on climbing shoes at the same counter.
Today, Miguel's is more of an enigma than a pizza shop. It's an icon of the Red River Gorge, a sprawling campground dotted with colorful tents, a basketball court and dozens of picnic tables. And for rock climbers, it's Mecca.
For months on end, the climbers-only campground behind the vibrant yellow restaurant is their home. They travel from all over the world to experience the rare rock formations at The Gorge followed by a combination for which Miguel's has become renowned: piping hot pizza slices washed down by ice-cold Ale-8, the unofficial soda of Kentucky. It's the holy grail of rock climbing and it's all thanks to a Portuguese immigrant and his wife.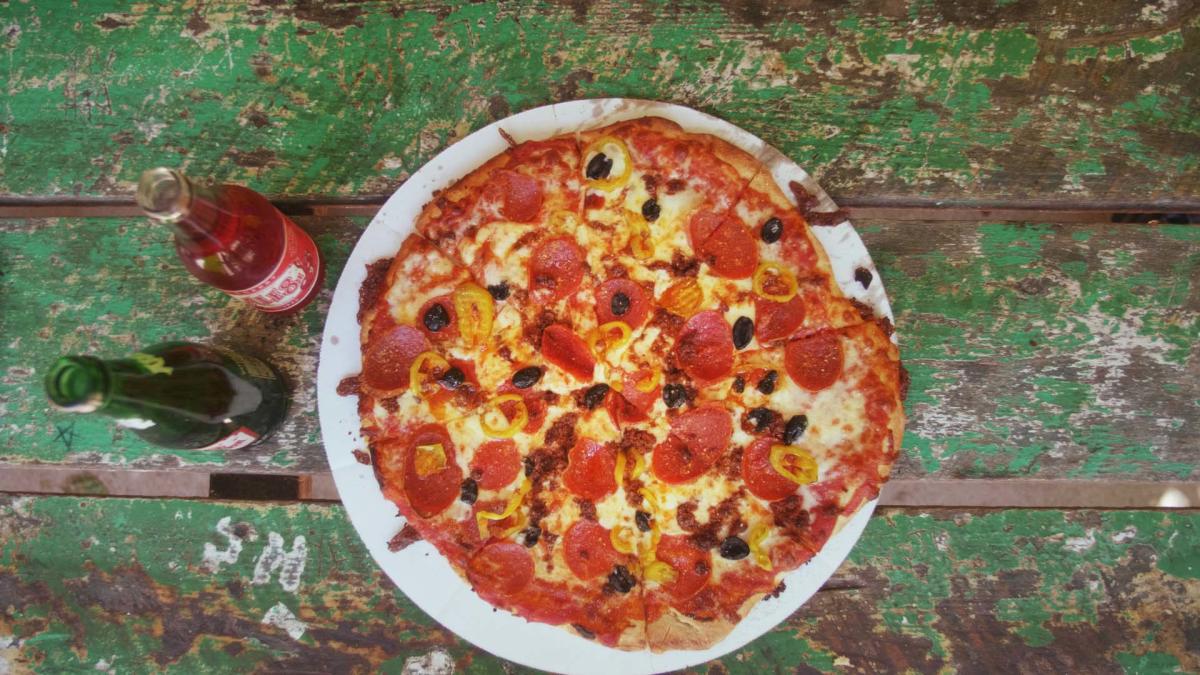 The free-spirited couple headed to Slade, KY in the early 80s after a friend encouraged them to invest in some land there. With the small amount of money they had, they set up shop where Miguel's stands today. They started with ice cream but switched to pizza in the early 90s and quickly found success with Miguel's killer pizza dough. And in the process, a community emerged that's just as magical as the dough itself.
Together, the climbing community and Miguel's have become an interwoven piece of The Gorge, and the timing couldn't have been better. Miguel's became a common ground for people of different backgrounds to connect over torn-up fingers, shiny carabiners and comfort food.
Climbing is a grueling, intense sport that demands total focus, perfect technique and immense physical strength. And boy, do climbers get hungry. Miguel's fuels their appetite and provides a place to bond over their shared passion for climbing.
For Miguel, this community was a natural fit. His work ethic and dedication rivals that of a climber taking on 5.4 grade slope.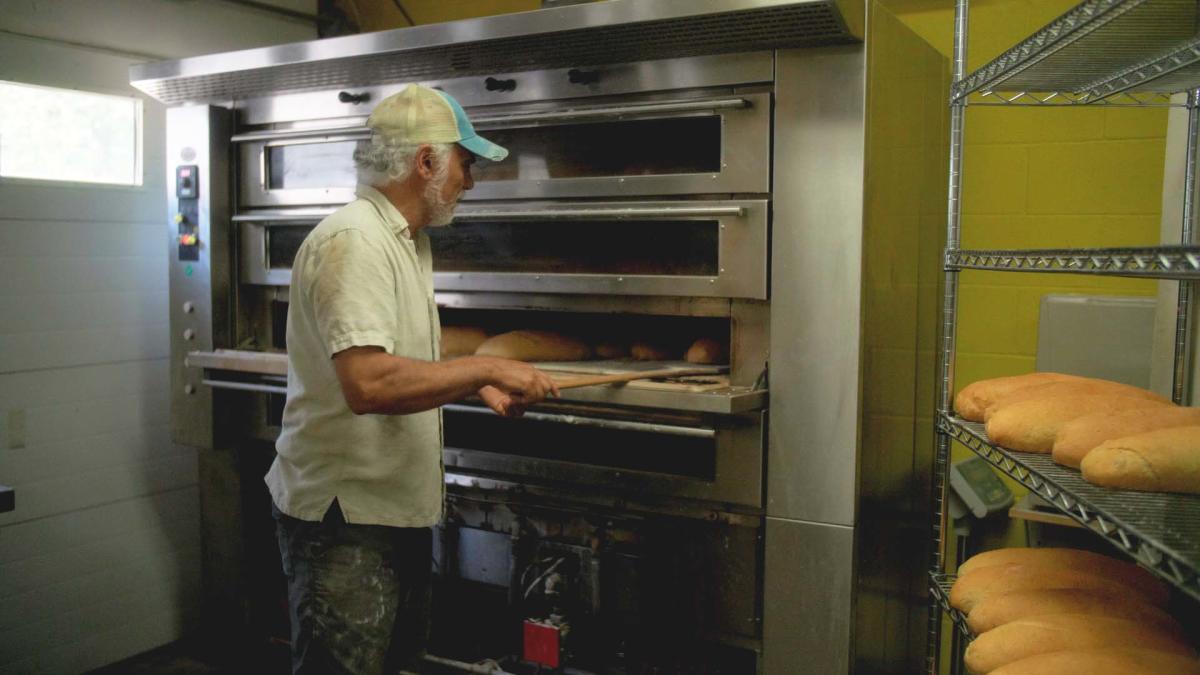 Miguel gutted an abandoned storefront to bring his famous pizza shop to life, making most of the renovations with his bare hands. Even the colorful front door that's greeted thousands of smiling faces over the years was hand-carved and painted by Miguel, portraying his wife. And apart from building his own restaurant, he makes a mean pizza.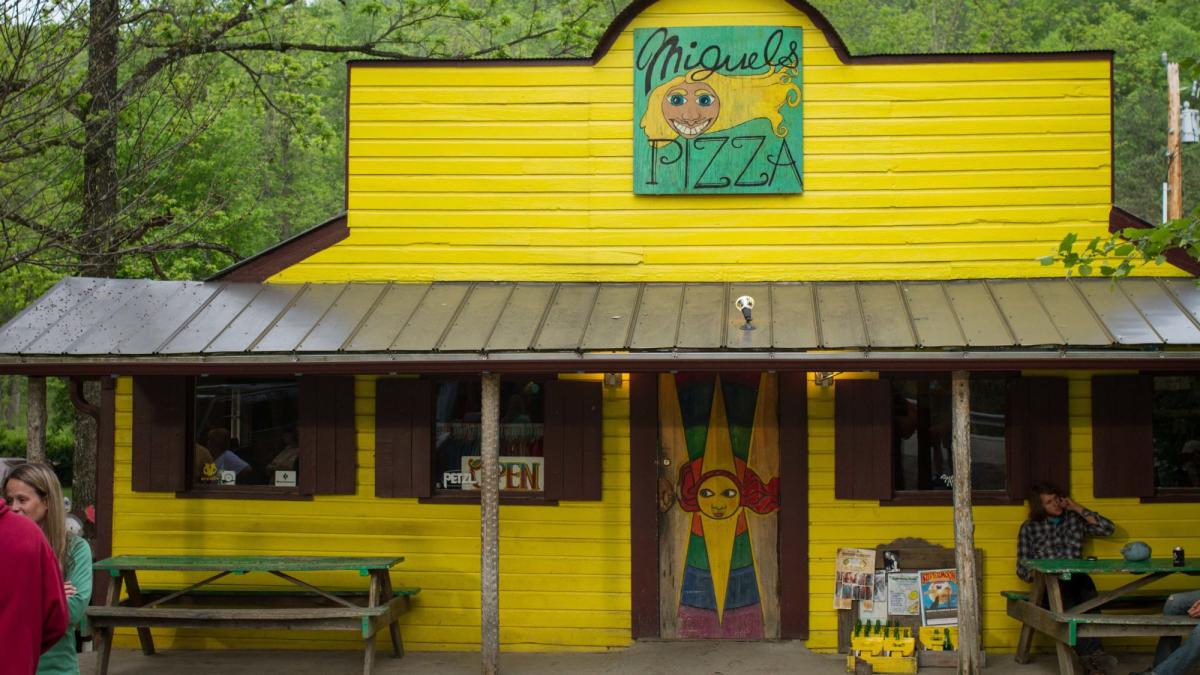 His son Dario now runs the day-to-day, and he boasts a work ethic just like his dad's. He's a climber as well.
"All of our staff are rock climbers and they all live here. I work with them and I climb with them. And if you're a rock climber you have good work ethic, because it's not easy."
—Dario Ventura
The same callous hands that meticulously knead pizza dough tackle seemingly impossible climbs, every day. It's a labor of love, but so is life at Miguel's.
Miguel's Pizza at the Red is the epitome of the American dream come true. Miguel and his family have built their business on kindness and hard work, and it's paid off. It's a pizza shop that actually makes a pie for all of the right reasons, bringing thousands of people together along the way.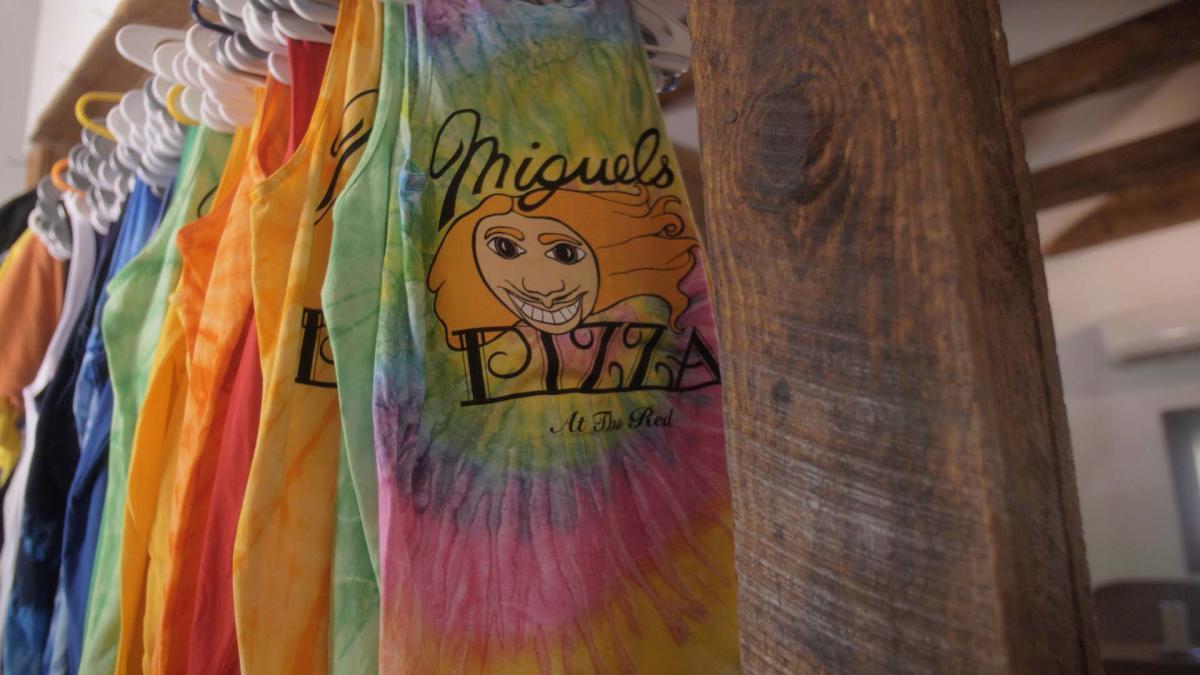 When you walk into Miguel's today, you'll quickly realize that it's a place where anyone from anywhere is accepted. As customers sink their teeth into the warm crust, bound by bubbly cheese and fresh veggies, it's hard not to be in awe of this one-of-a-kind community and the man who brought it all together.