Residence Inn South/Hamburg
2688 Pink Pigeon Parkway, Lexington, KY 40509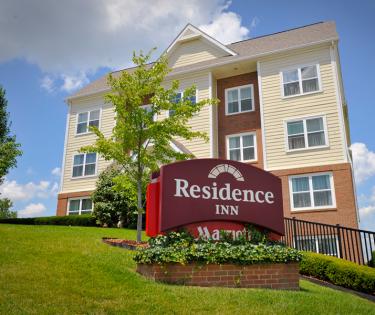 Located in the Hamburg Area, this Residence Inn offers a large outdoor pool and room suites with fully equipped kitchens. Free full American and hot breakfast are offered as well. This hotel is convenient to Hamburg's nearby restaurants and shopping.

Room Information

Total Rooms:

91

Rooms w/ 1 Bed:

70

Rooms w/ 2 beds:

21

Suites:

91

Maximum Commitable Rooms:

10

Hotel Information

Distance to Airport:

13 miles

Distance to Downtown:

6.5 miles

Exit Information:

Exit 108, I-75

Year Opened:

Apr/2003

Amenities

Breakfast Included:

Exercise Room:

Free Parking:

Guest Laundry:

Free Internet:

Pets Allowed:

Pool/Outdoor:

Detail

Accessibility:

Yes

Number of Accessible Rooms:

4

Hard of Hearing Guidance:

Yes

Handicapped Parking:

Elevators:

Booking URL:

Link

Accessible Pool:
In the neighborhood?
Here are a few of the best places to visit within walking distance or a quick drive
Travel Guides
Here are a few of our favorite guides to help you plan your Lexington experience. Dig in!