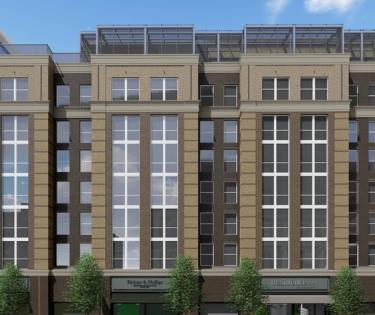 This new property is part of Lexington's stunning City Center development. The hotel's all-suite design and modern amenities allow for a luxurious stay with the comforts of your own home. A roof top bar, lounge, pool, and firepits add to the experience. Just two blocks away from the Lexington Convention Center and Rupp Arena, and minutes away from the University of Kentucky and several major hospitals.

Room Information

Total Rooms:

119

Rooms w/ 1 Bed:

119

Suites:

119

Maximum Commitable Rooms:

100

Hotel Information

Distance to Airport:

6 miles

Year Opened:

2019

Eat/Shop within walking distance:

Amenities

Airport Shuttle:

Breakfast Included:

Cocktail Lounge:

Exercise Room:

Gift Shop:

Guest Laundry:

Free Internet:

Meeting Room:

Pets Allowed:

Pool/Outdoor:

Restaurant:

Room Service:

Facility Information

Meeting Rooms:

8

Max Breakout Rooms:

6

Largest Banquet Capacity:

400

Largest general Session:

575

Total Sq Footage of largest room:

4500

Total Sq Footage of Meeting Space:

11171
In the neighborhood?
Here are a few of the best places to visit within walking distance or a quick drive
Travel Guides
Here are a few of our favorite guides to help you plan your Lexington experience. Dig in!