Fairfield Inn by Marriott
3050 Lake Crest Circle, Lexington, KY 40513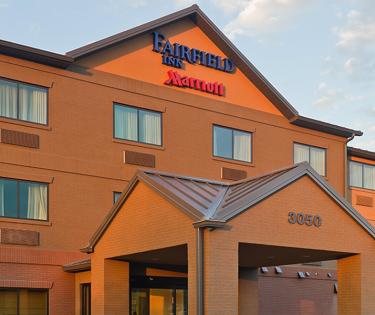 Located at the intersection of New Circle Road and Harrodsburg Road in Beaumont Center, a shopping and dining complex. Convenient to Keeneland Race Course and Blue Grass Airport.

Room Information

Total Rooms:

60

Rooms w/ 1 Bed:

22

Rooms w/ 2 beds:

38

Suites:

8

Maximum Commitable Rooms:

20

Hotel Information

Distance to Airport:

3

Distance to Downtown:

8 miles

Year Opened:

July/1994

Eat/Shop within walking distance:

Amenities

Airport Shuttle:

Breakfast Included:

Exercise Room:

Free Parking:

Guest Laundry:

Free Internet:

Pool/Indoor:
In the neighborhood?
Here are a few of the best places to visit within walking distance or a quick drive
Travel Guides
Here are a few of our favorite guides to help you plan your Lexington experience. Dig in!