From intimate and charming to fine dining, these are my favorite date night spots in Lexington.
 Read on for eight romantic restaurants in Lexington for your next night out. All serve top-notch and beautifully presented food, attentive service and romantic ambiance. Seven are locally-owned, offering homemade, handcrafted seasonal and locally sourced ingredients. Plan to reserve your next one of a kind evening depending on the mood you feel.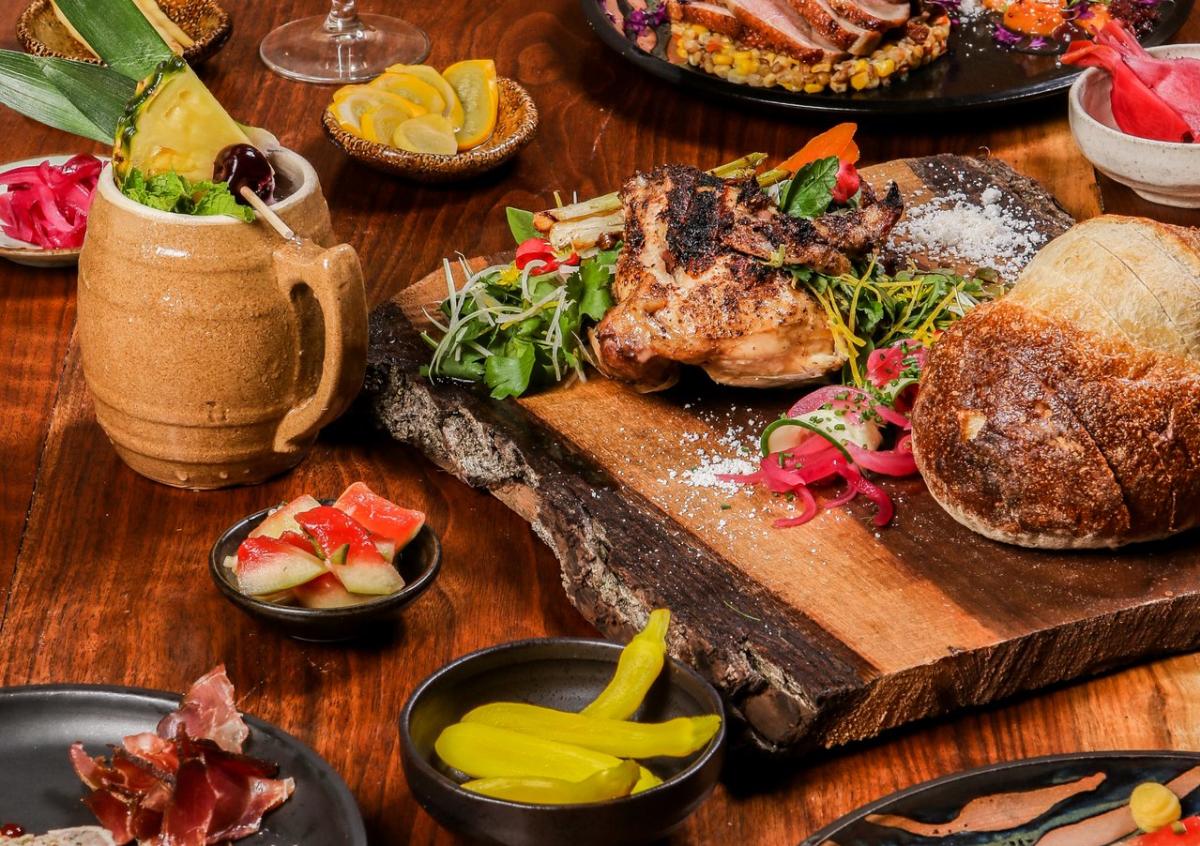 1224 Manchester St #110, 40504
Vibe: Innovative, modern
The open kitchen is blanketed with opaque glass barrier encased by the bar seating, overlooking fire pit often blazing. The bar shoots to the right, wonderful mood lighting and intimate seating making for a unique dining experience. A large selection of grilled meats are offered for those on the carnivorous side,  but you can't go wrong with any menu choice. A cheese and pickle plate appetizer is perfect over a glass of wine from their unique selection, but cocktails are amazingly blended too—a stellar old fashioned, the Bird of Paradise is beautifully elaborate. Located in the bustling Distillery District, arrive early for reservations to park.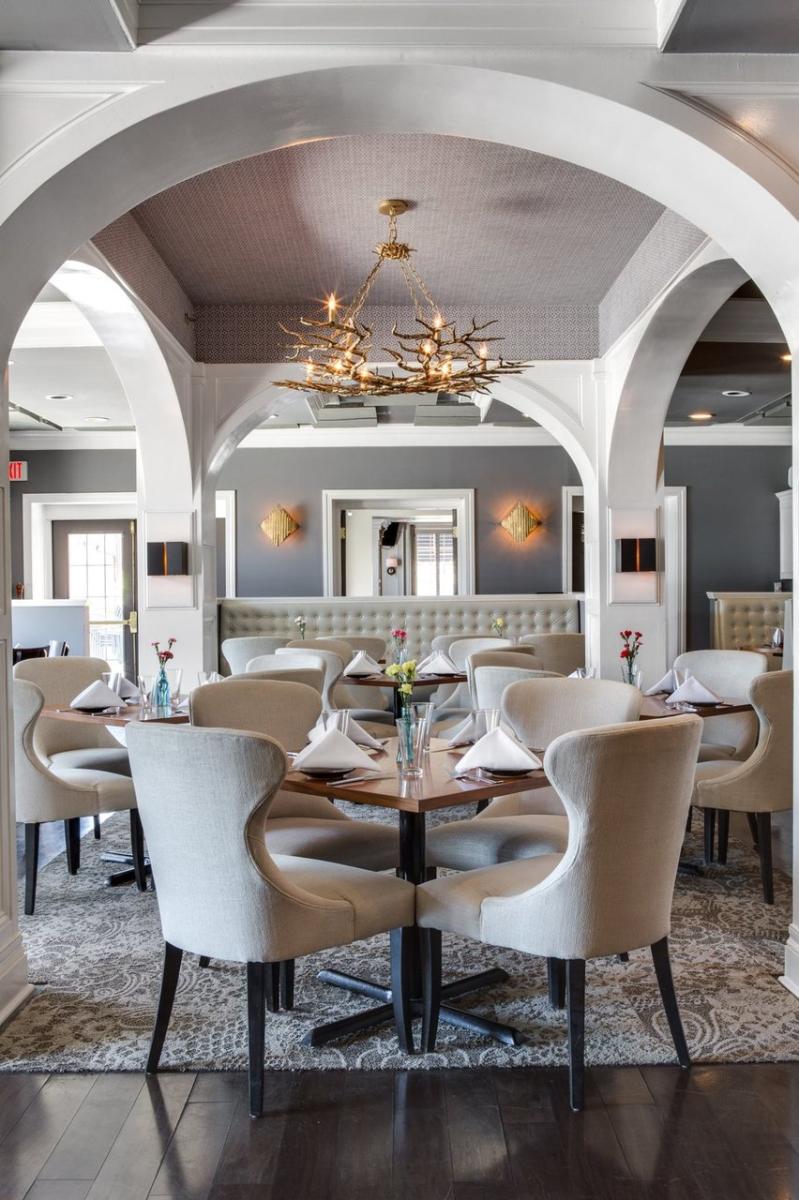 120 W 2nd St, 40507
Vibe: Classic, chic
This restaurant and bourbon bar is located in a renovated historic home combined with upscale hotel. All the character of an old home rich in cozy charm is illuminated by bright, modern upgrades. Spacious and lush tufted seating highlight the dining room. The American style menu has good variety and the chef will thoughtfully recommend the best wine to pair with each dish. An extensive list of bourbons and whiskeys highlight the bar menu. Located in the beautiful Gratz Park historic district, it feels as though you stepped back in time.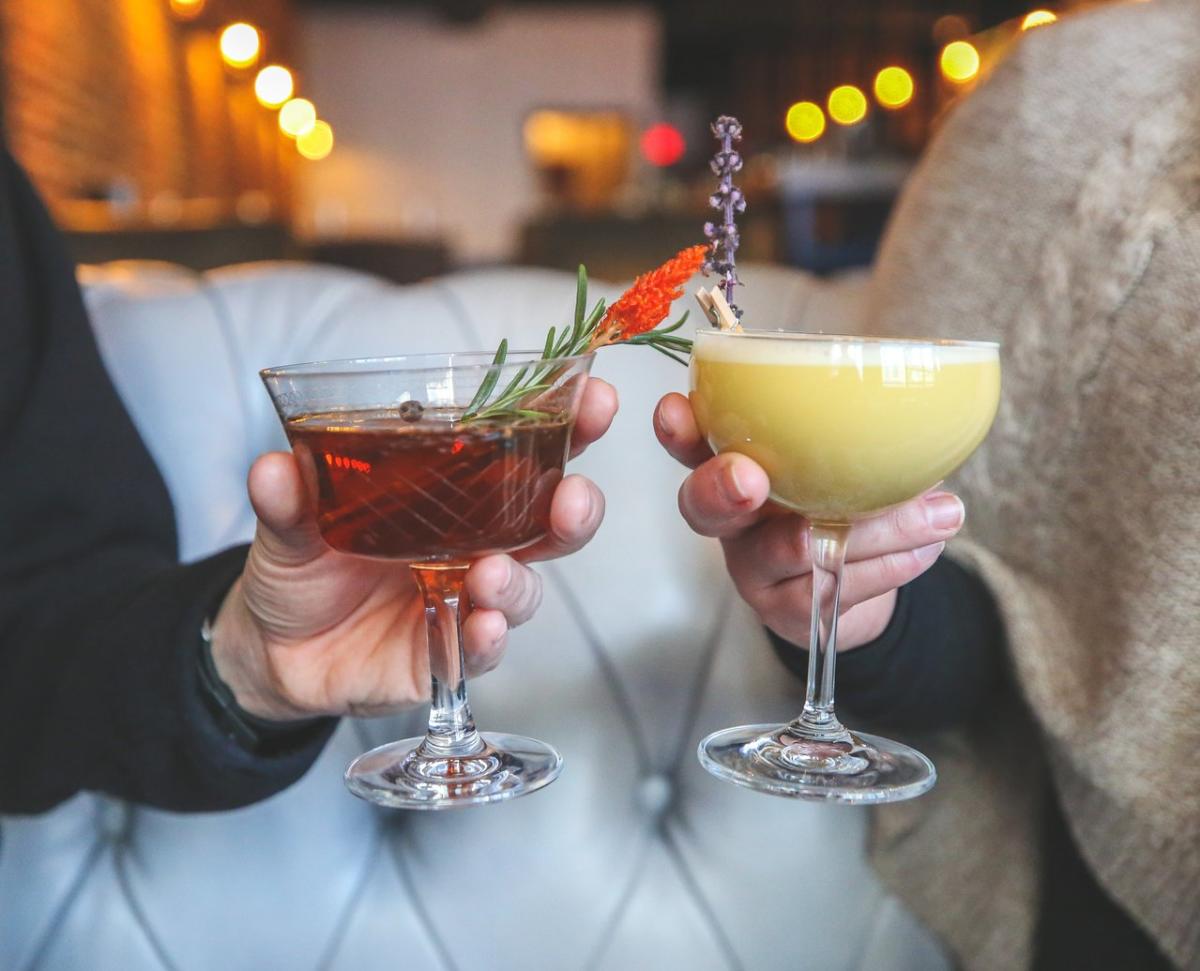 135 W Main St, 40507
Vibe: Creatively crafted
Are you two looking for a great cocktail? Here you will find some of the best mixed drinks in town. Perfectly balanced yet complex, start your evening off with one of their unique concoctions. Be prepared to flip through their menu, a large scale photo next to ingredients and straightforward taste description. Unsure of a specialty ingredient? The index in back of menu helps with any confusion. Flights are offered, including their absinthe served the traditional way. Most of the mixing ingredients are homemade and served from a variety of glass decanters and tincture bottles, so seats at the bar basically include a mixology show. The food menu changes seasonally, you can't go wrong with the sharable plates, entree or daily specials as the dishes are just as thoughtfully intricate.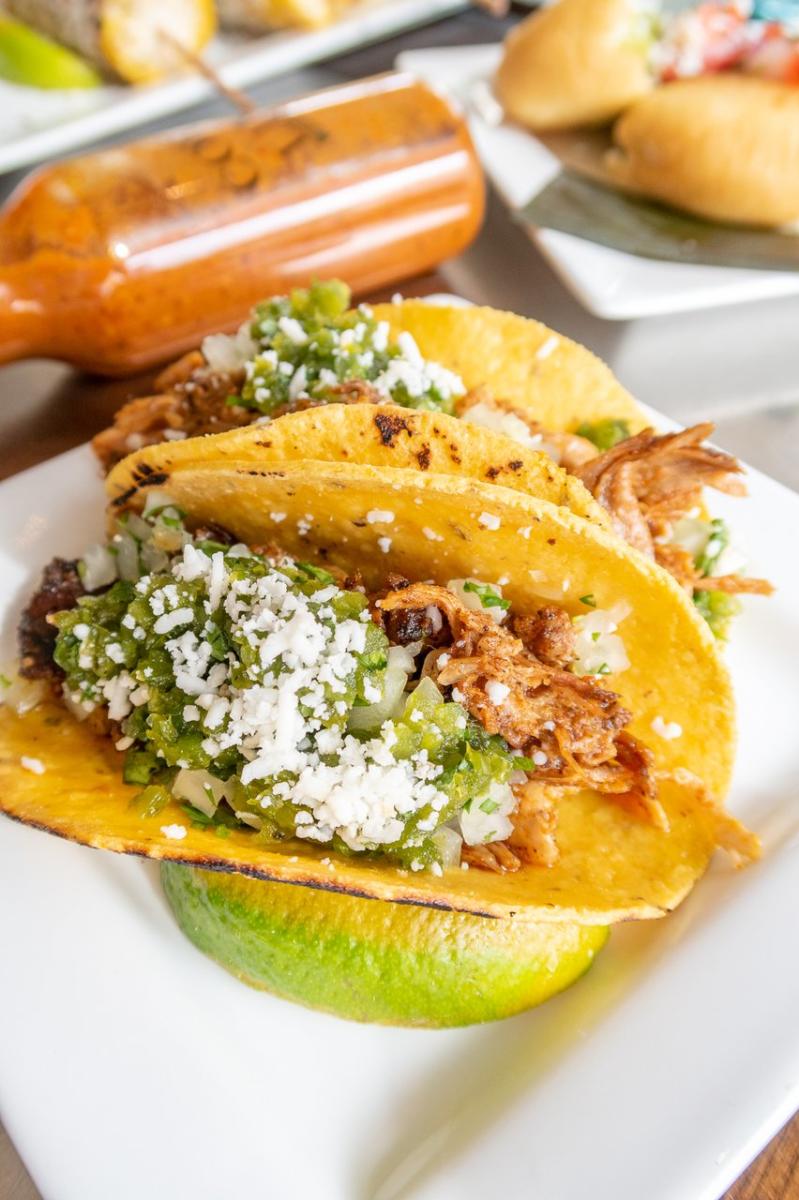 101 W Short St, 40507
Vibe: Contemporary bohemian
If you or your date are looking for gluten free, vegetarian or vegan options, Corto Lima has more to choose from than most. An extensive tequila and Mezcal menu for any agave lovers will keep things light. Share the blue corn empanadas with banana pepper pineapple sauce, or fresh house made tortilla chips with guacamole, salsa trio, queso or black bean dip over a phenomenal margarita. The Latin inspired menu is uniquely varied, mixing aspects of Mexican, Caribbean, Central/South America and midwest cuisine for a spicy evening.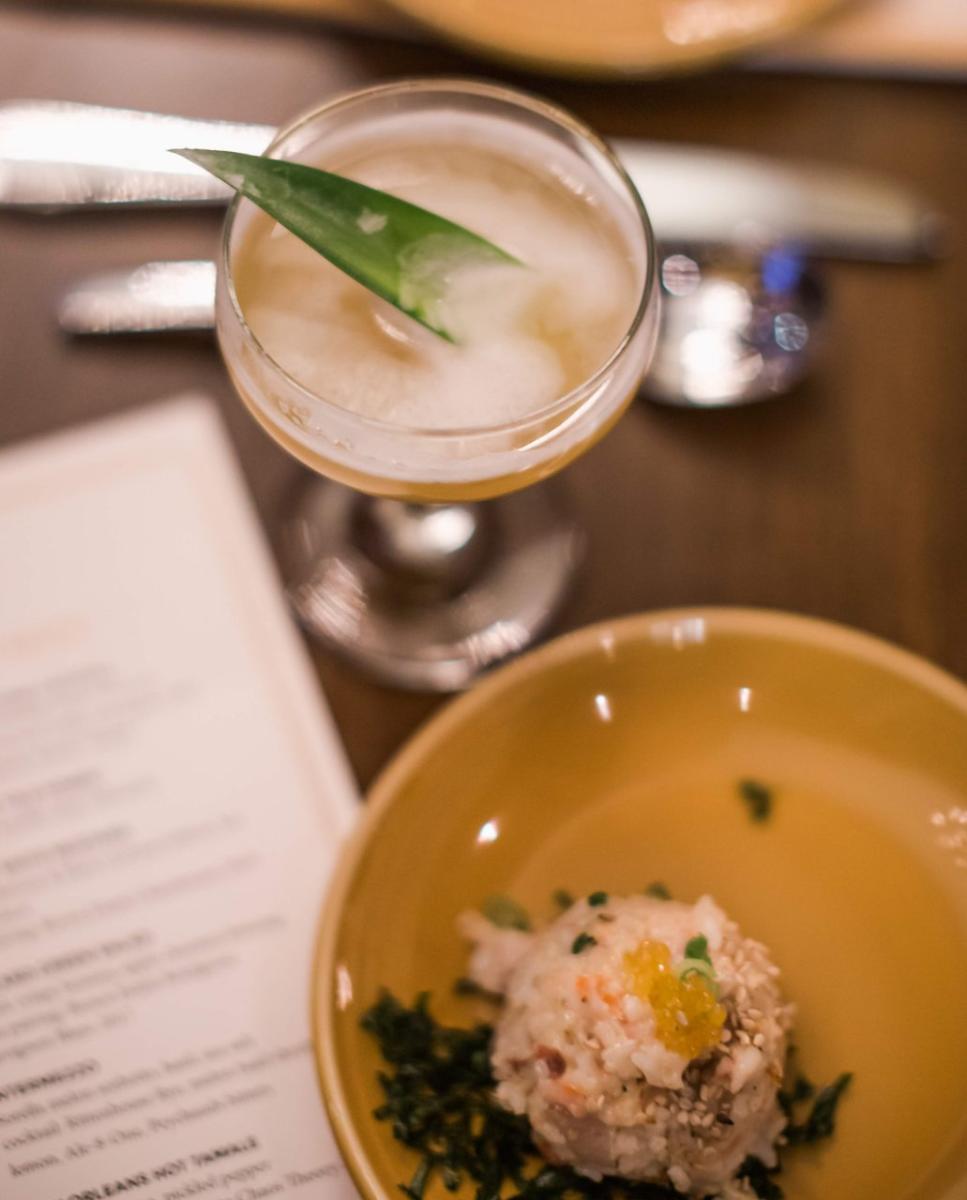 110 Summit At Fritz Farm #140, 40517
Vibe: Uptown hometown
Quita Michaels newer restaurant fills the shoes of its five predecessors. Per usual the locally sourced home cooked southern style menu has something for everyone. Try sharing the ham and honey on biscuits, roasted beets or sweet potato beignets (you might need two orders) over your beverage of choice, a full bar opening to the visible kitchen. Wonderful for dinner and lunch, it is also an amazing brunch and mimosa option for the long and late weekend morning off following an unforgettable date night. If you'd like to kill two birds with one stone, grocery or gift shopping is possible after dinner here. Placed in the Summit at Fritz Farm, if you are looking to take advantage of the babysitter to shop together uninterrupted, plenty of stores are walkable, including the city's updated Whole Foods.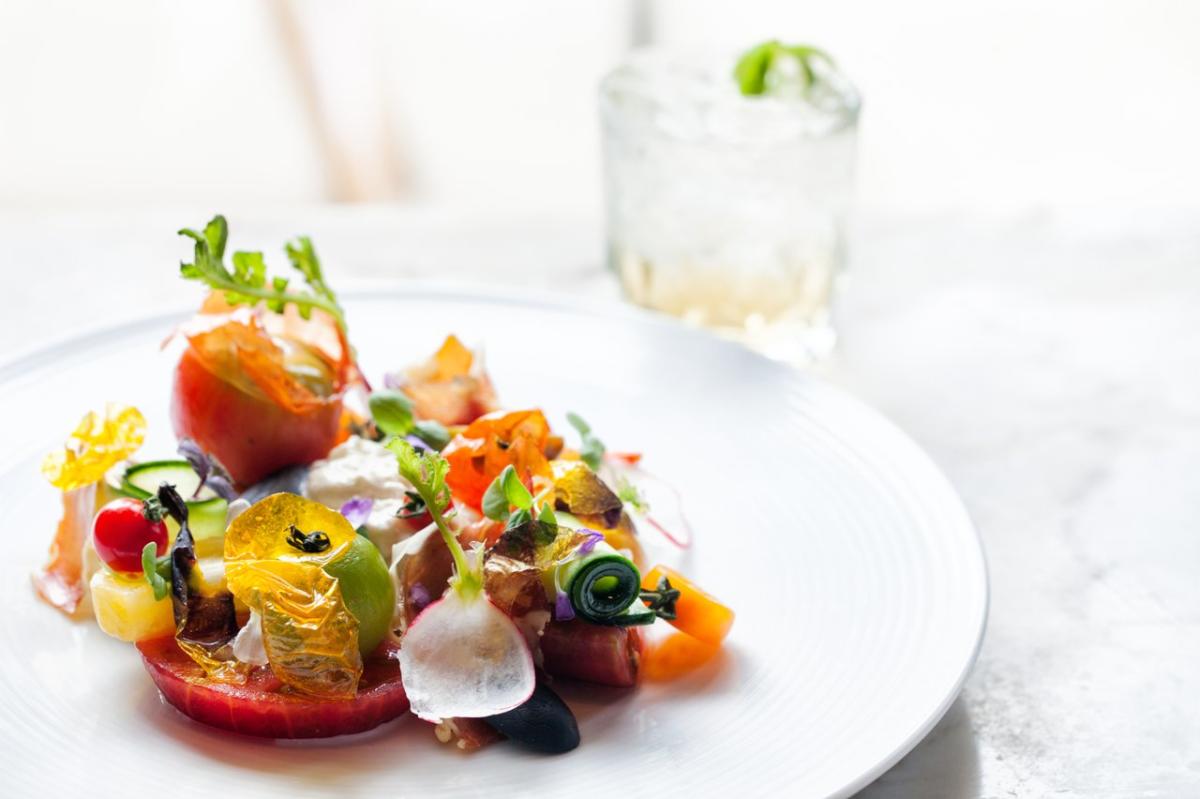 259 W Short St #125, 40507
Vibe: Classic, traditional
All are treated warmly, made to feel very special here. The warm brown and deep red tones put anyone at ease. The seasonal menu incorporates southern style staples with fresh, creative twists and combinations. Share the fried chicken skins, hot brown flatbread, deviled eggs or Broadbent bacon with pickles. The three course Sunday Supper is a favorite. They have different menus for lunch, dinner and brunch as well as weekly specials. Be prepared to look through their large wine selection if you're looking for a bottle to share, though the staff is wonderful with recommendations.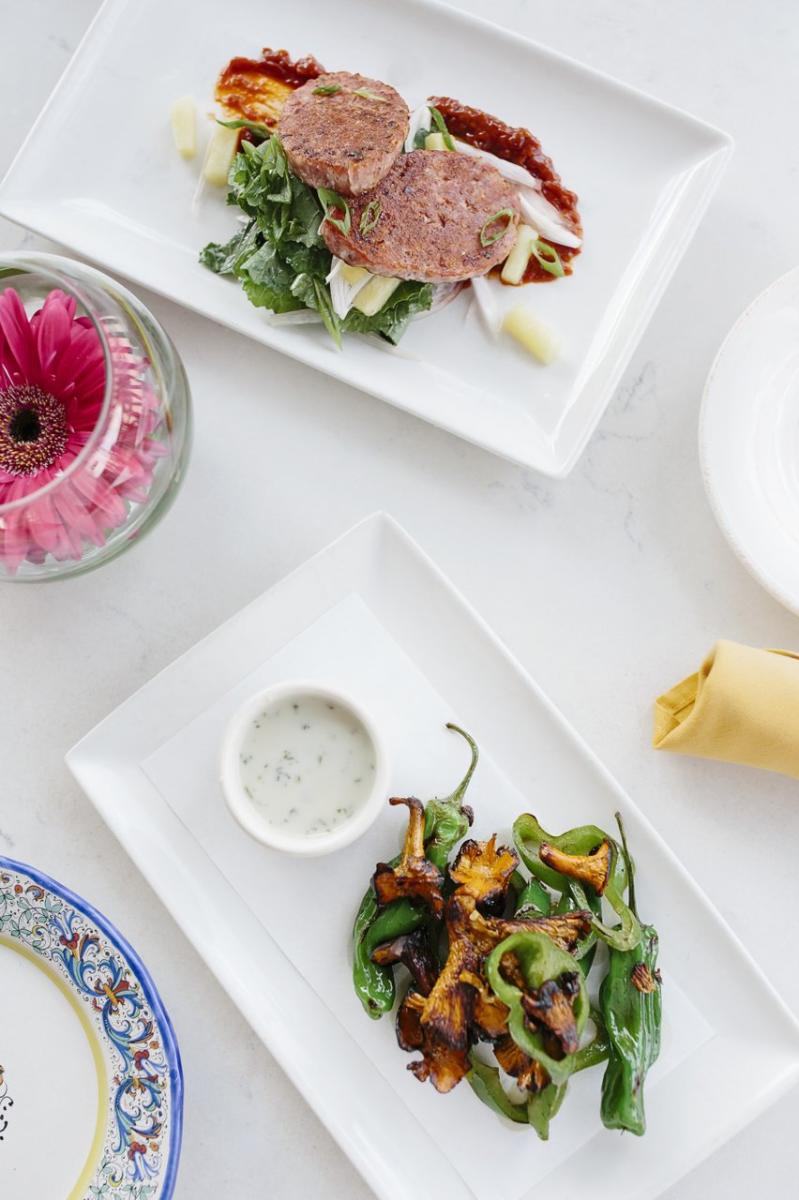 735 E Main St, 40502
Vibe: Charming countryside
Here it feels almost as though you've entered the quintessential southern grandma's home, but with gingham used in good taste. The renovated bird egg blue historic home gives a charming, welcoming feel. The cocktails, sommelier curated wine menu and bourbon/whiskey selection suited for any palate. The menu is varied, close but not quite American with a variety of dishes inspired from places around the world including a beef bulgogi, poké bowl and savory spanakopita appetizer. Open a bottle to share over the baked brie en croute or maple rum trout before your meal. If the restaurant lot is full you can park in adjacent school board lot.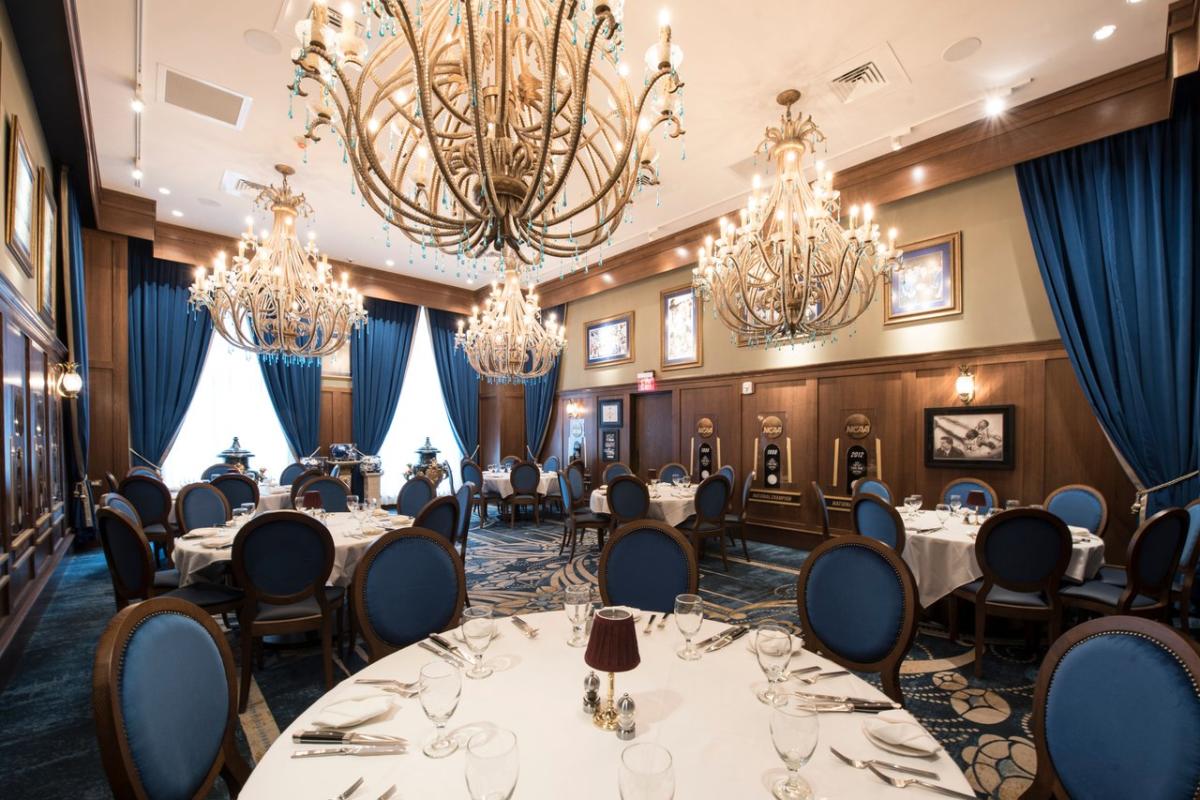 101 W Vine St, 40507
Vibe: Swanky twenties
This newly opened and upscale chain is for a special occasion in which you don't mind sparing no expense. Each room feels luxurious, as though you were transported to the roaring twenties, where grand chandeliers, equine artwork, and luscious greenery decorate each corner. The menu mirrors rich and decadent, truffles and steak, sides served family style, the elaborate raw sushi bar succulent and fresh. Located near Rupp Arena, the bar lounge is lively for UK games where even coach Calipari has dined after a win. The lifted stage overlooks the half-moon bar, which sits a royal blue grand piano with UK emblem, offering amazing sight and sound from any seat in the lounge. Doors lead to outdoor seating on private patio equipped with bar, heaters and televisions. Separate rooms flow into back of the restaurant, a "welcome to our giant Italian family home for dinner!" feeling at each turn.